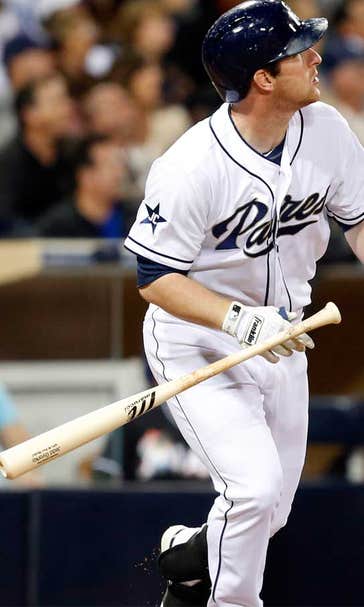 Padres head to Coors Field for weekend series against Rockies
BY foxsports • May 16, 2014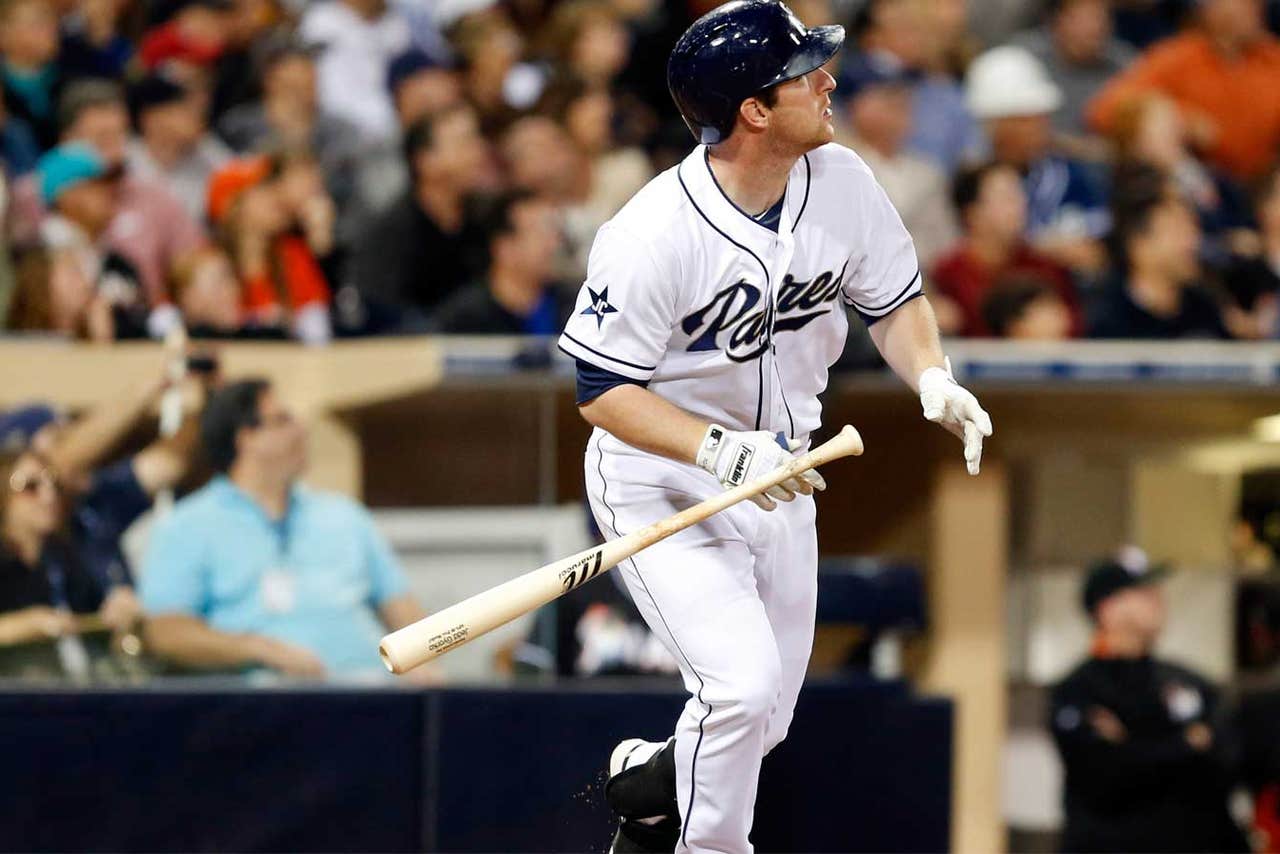 The Colorado Rockies are hoping to use a time-tested remedy for offensive woes -- a return to Coors Field.
Jorge De La Rosa would love to see his usual robust support as he attempts to win a fifth consecutive start Friday night against the last team to beat him, the surging San Diego Padres.
Colorado (23-19) was batting a major league-best .309 after the first of seven straight road games May 7 but that dropped to .212 while going 1-5 the remainder of the trip. The Rockies scored 18 runs in those six games - 11 in a win over Cincinnati on Saturday - after producing 6.0 per game during a 22-14 start.
They had a combined four runs and 15 hits during a season-high three consecutive defeats.
"We've hit a little bump in the road here offensively," manager Walt Weiss told the team's website after a 3-2 loss to Kansas City on Wednesday. "We have to go back home and get it going again."
The Rockies easily have the best home batting average in the majors at .353. They've also scored 138 runs and hit 33 home runs while going 13-5 at Coors Field.
By contrast, Colorado is hitting .251 with 95 runs and 25 homers while going 10-14 on the road.
De La Rosa, though, has gotten plenty of backing lately no matter where he's pitched. The Rockies have scored a combined 29 runs for him in his last four starts.
De La Rosa (4-3, 4.81) has also helped himself with a 2.63 ERA during his win streak. The left-hander gave up two runs and a season-low three hits in six innings in a 9-2 win in Texas on May 7 before having to skip a start due to back spasms.
De La Rosa won a career-high six consecutive starts Aug. 9-Sept. 4.
"He has been moving well and should be ready to go," Weiss told the team's website.
De La Rosa gave up three runs over six innings in his only start against the Padres this season but was outdueled by Andrew Cashner in a 4-2 defeat April 16. That loss snapped a seven-game win streak against San Diego, and he's earned four straight home wins over the Padres despite a 5.20 ERA in six starts.
De La Rosa has received 37 runs in those matchups at Coors Field and 48 in his last 10 overall.
Eric Stults (2-3, 5.03), meanwhile, will seek to build on his first win in four starts. He gave up two runs over six innings Saturday in a 9-3 victory against Miami.
Stults will also attempt to lead the Padres (20-22) to their sixth win in seven games. San Diego split a doubleheader with Cincinnati on Thursday, winning 6-1 in the finale behind a season-high three homers.
"The guys came out determined in the second game to put some at-bats together," said manager Bud Black, whose team was held to three hits in losing the opener 5-0.
Stults has no record and a 7.45 ERA in his last two starts against Colorado. He gave up four runs and nine hits over five innings in a 5-4 win April 14.
The Padres and Rockies split that four-game set in San Diego, but Colorado went 7-3 at home against the Padres last season while batting .322.
Nolan Arenado, who went 6 for 14 in the four games against San Diego last month, is 6 for 10 with two triples in his career against Stults. Troy Tulowitzki is 7 for 17.
Jedd Gyorko is 7 for 9 with two doubles lifetime versus De La Rosa.
---