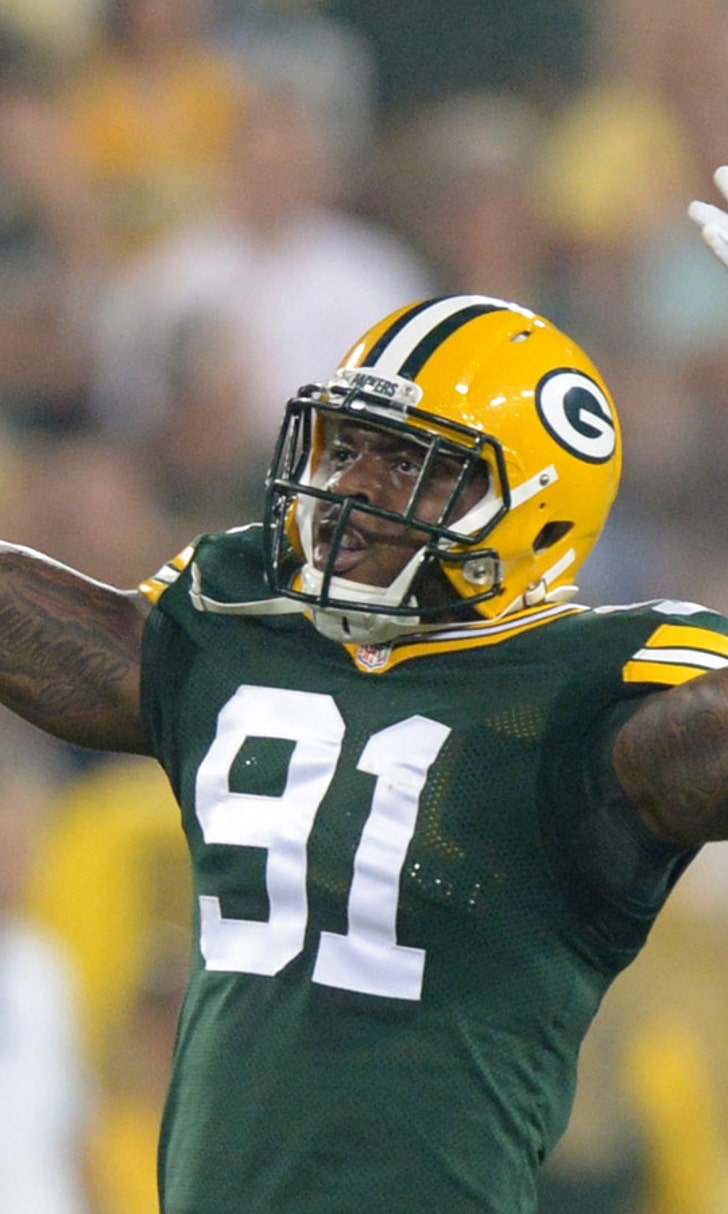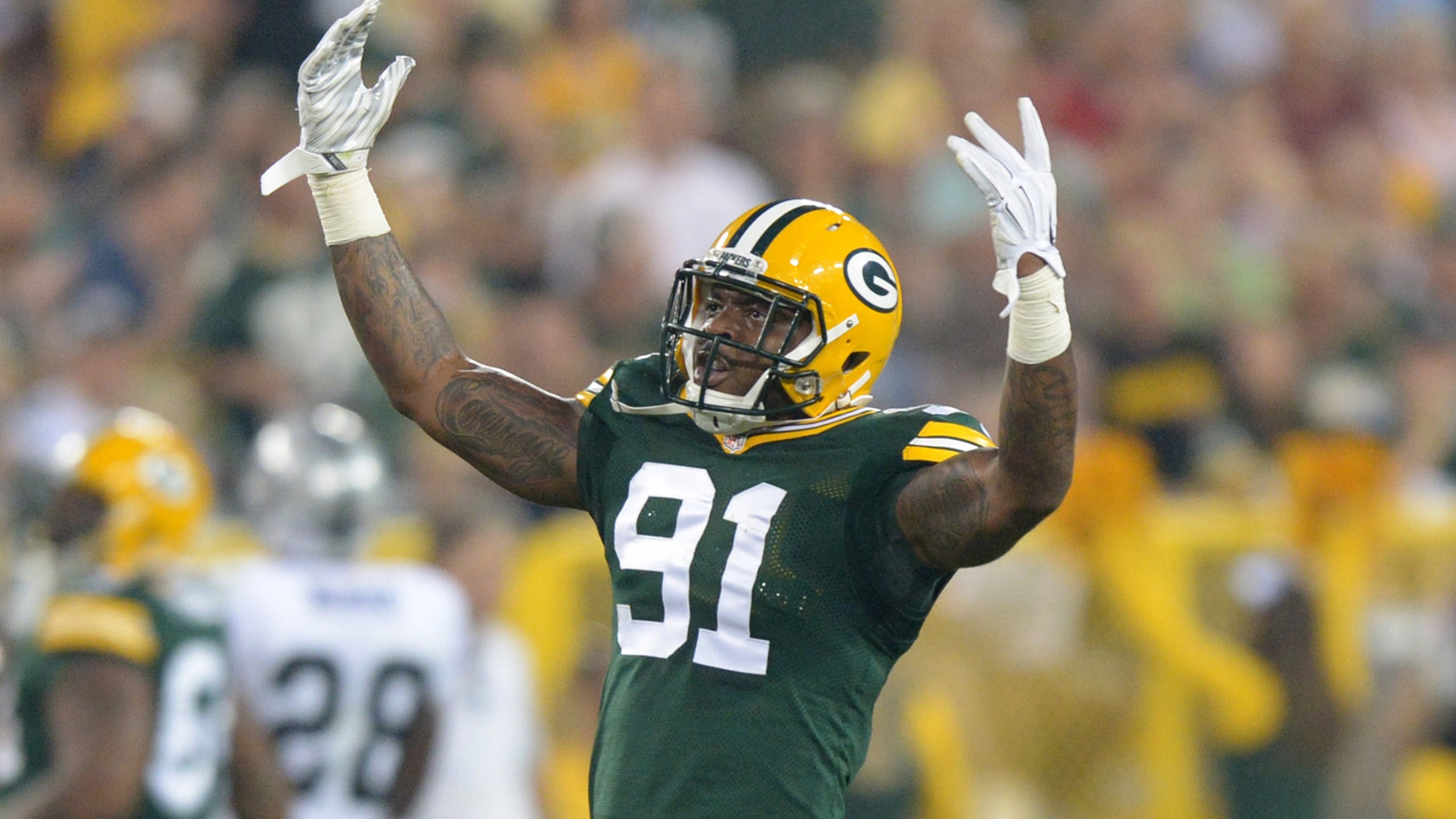 Packers LB Elliott wants to be the Dellavedova of NFL
BY foxsports • June 12, 2015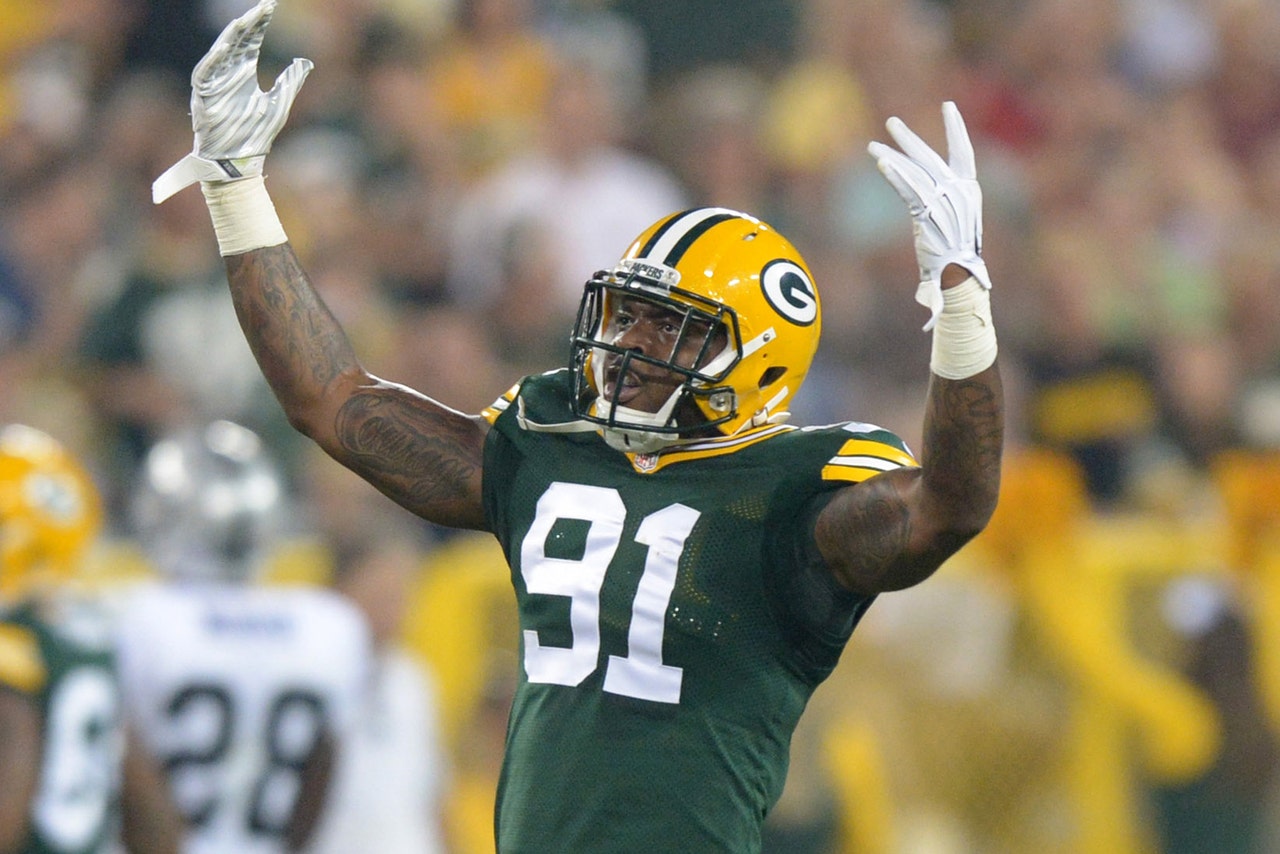 GREEN BAY, Wis. -- Cleveland native Jayrone Elliott wants to be the Matthew Dellavedova of the NFL. From overlooked and undrafted to a cult hero contributing on a possible championship team.
Elliott had a serviceable rookie season for the Green Bay Packers in which his biggest impact was on special teams. Dellavedova had 4.7 points and 2.6 assists while coming off the bench in his first NBA season for a below-.500 Cavaliers team.
Fast forward to the end of Dellavedova's second season and he's become an overnight sensation during the NBA finals. The underdog who's playing seemingly above his ability level to energize a team that needed a spark.
That's what Elliott wants to be for the Packers in his second season.
"Undrafted guy who becomes a game-changer," Elliott said. "One day people will know who I am. I'm trying to be a dude. I'm trying to be a guy who helps the city of Green Bay get another championship."
Elliott played 54 defensive snaps last season, only appearing in six games at outside linebacker. However, with the second-most special teams tackles on Green Bay's roster, Elliott flashed the talent to suggest he could do much more in the near future. It also helps Elliott's case that he led the league in preseason sacks with five.
He had the type of individual breakout performances in the preseason that led the Packers' veteran defensive players to take a quick liking to him. Clay Matthews and Julius Peppers first dubbed Elliott as "Sackmaster" before getting a bit cleverer with the "Shakespeare" nickname (you know, because all he does is make plays).
"I feel like I did not live up to it," Elliott said of the nicknames that were "a big moment" for him to have initially earned.
As the regular season got underway, Elliott felt as if he missed a sack opportunity against Tampa Bay and that he let Minnesota's Teddy Bridgewater "off the hook a couple times."
Elliott graded out his rookie season as being a "B" or "B-minus" overall.
"I had opportunities to get in on defense and get a sack, and I feel like it was a disappointment not getting one sack last year," he said.
That's led to Elliott being called a new nickname, one that he doesn't like nearly as much.
"'Mr. Preseason,'" he said. "Some guys even said it was a fluke. So that's one thing that's driving me as motivation and show guys that I'm for real."
Those comments have mostly been playful ribbing from the same teammates who were hyping him up last season.
"They're just joking around, but I'm using it as motivation," Elliott said.
There's an enormous difference between what Dellavedova is doing on the biggest stage his sport can offer and what Elliott is doing right now during organized team activities. But like "Delly," Elliott currently has the role of a starter due to injuries. Kyrie Irving's fractured kneecap has elevated Dellavedova, while injuries to Nick Perry and Mike Neal (plus the absence of Peppers on a couple occasions in OTAs) have led to Elliott being a part of the starting defense.
"It means everything," Elliott said of his chances to work with the starters. "It's one thing to drive me every day to go out there and compete, because I'm trying to take advantage of the reps of going against (David) Bakhtiari or (Bryan) Bulaga every day. Those guys are out there competing at a high level.
"I'm trying to learn (Aaron Rodgers') methods -- sometimes he hard-counts, sometimes he quick-snaps it -- so that's one thing I'm learning. It's an advantage, because I get to go against the best offensive line every day and the best quarterback in the game every day. It's definitely a favor for me to play. It's fun to go out there and compete with those guys."
Elliott doesn't want to settle for a career that could be described as "good for an undrafted player." He knows the undrafted label will follow him for however long he plays, but he doesn't want it to define him.
"I feel like I can do it like the premier guys in this league," Elliott said. "I feel like I can be one of the top guys."
Two of Elliott's favorite pass-rushers that he studies on film are Robert Quinn of the St. Louis Rams (a 2013 first-round pick) and Cameron Wake (undrafted in 2005, now a four-time Pro Bowl selection) of the Miami Dolphins.
"I don't see the difference between me and those guys," Elliott said. "Those guys are just making the most of their opportunities, and I feel like I can do that. They probably don't even know who I am. I'm trying to get on their level. I don't see what's the difference between me and them."
Elliott believes one advantage to not getting drafted is that he's only on a three-year contract.
"I can have a couple good years and then have that big payday," he said.
It would likely take long-term injuries to Peppers, Neal or Perry for Elliott to get a significant amount of defensive snaps this upcoming season, even if Matthews primarily plays inside linebacker. But by next offseason, Neal and Perry will be free agents and Peppers will be 36 years old. That could really open the door for Elliott to try living up to his lofty goals.
"This is a good time for me to get better and learn from the guys while they're still here," he said.
So, even if Elliott has to wait one year longer than Dellavedova did to become a household name, he won't stop working until that happens.
"Nothing is given to you, nothing is handed out, but I wouldn't want it any other way, honestly," Elliott said. "I like to work for things and see hard work pay off."
Follow Paul Imig on Twitter
---