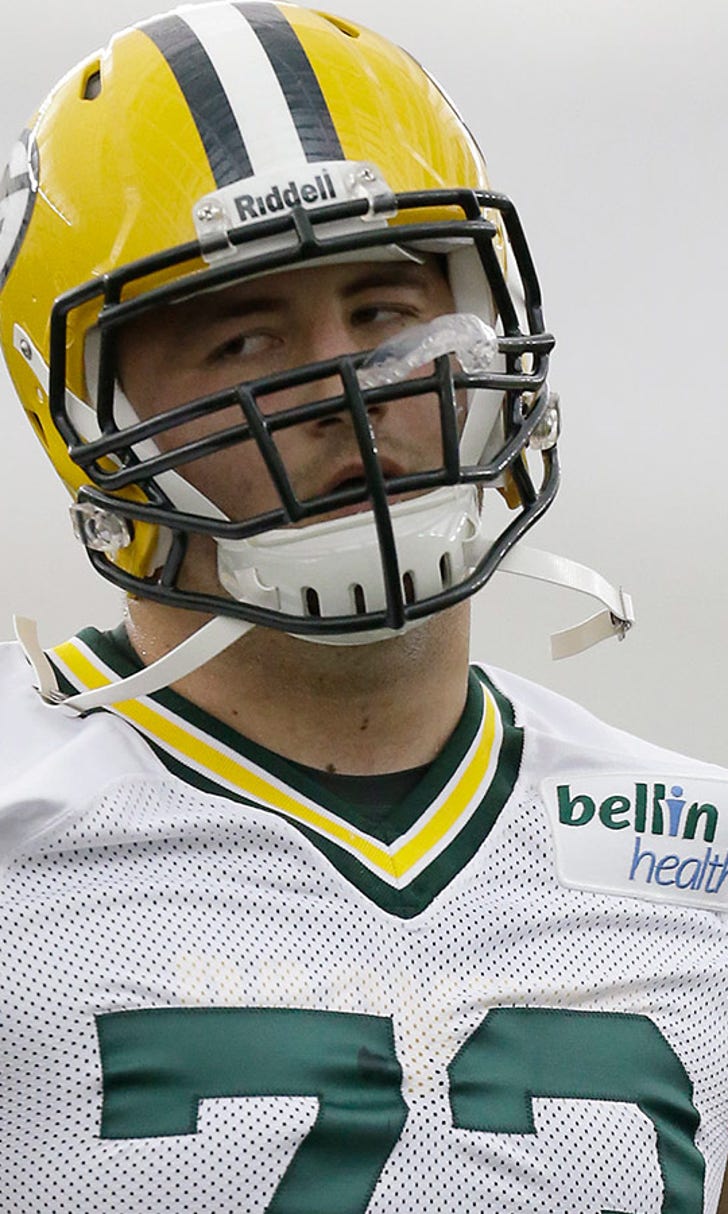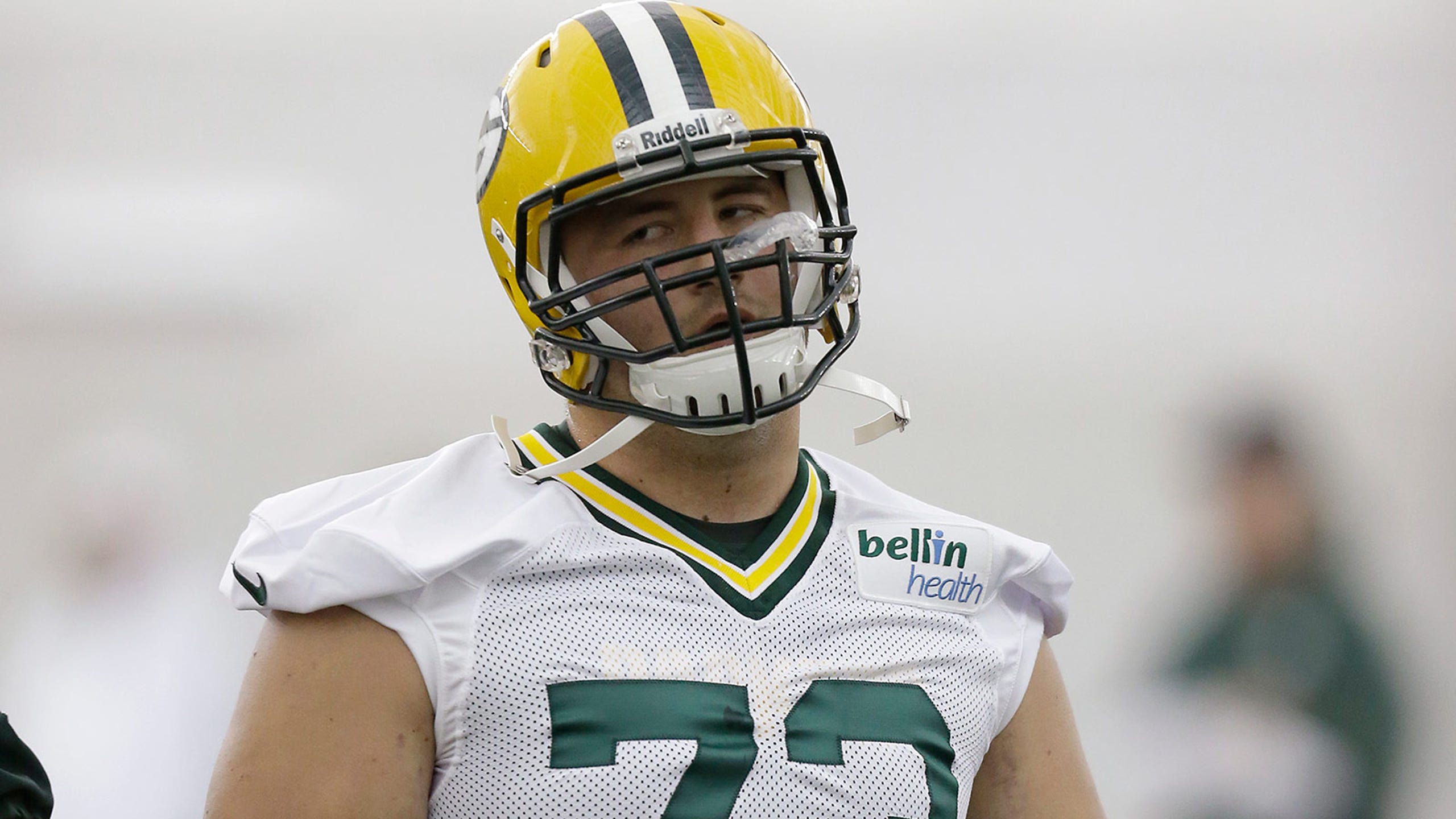 Packers center Tretter improving quickly, gaining Rodgers' trust
BY foxsports • August 14, 2014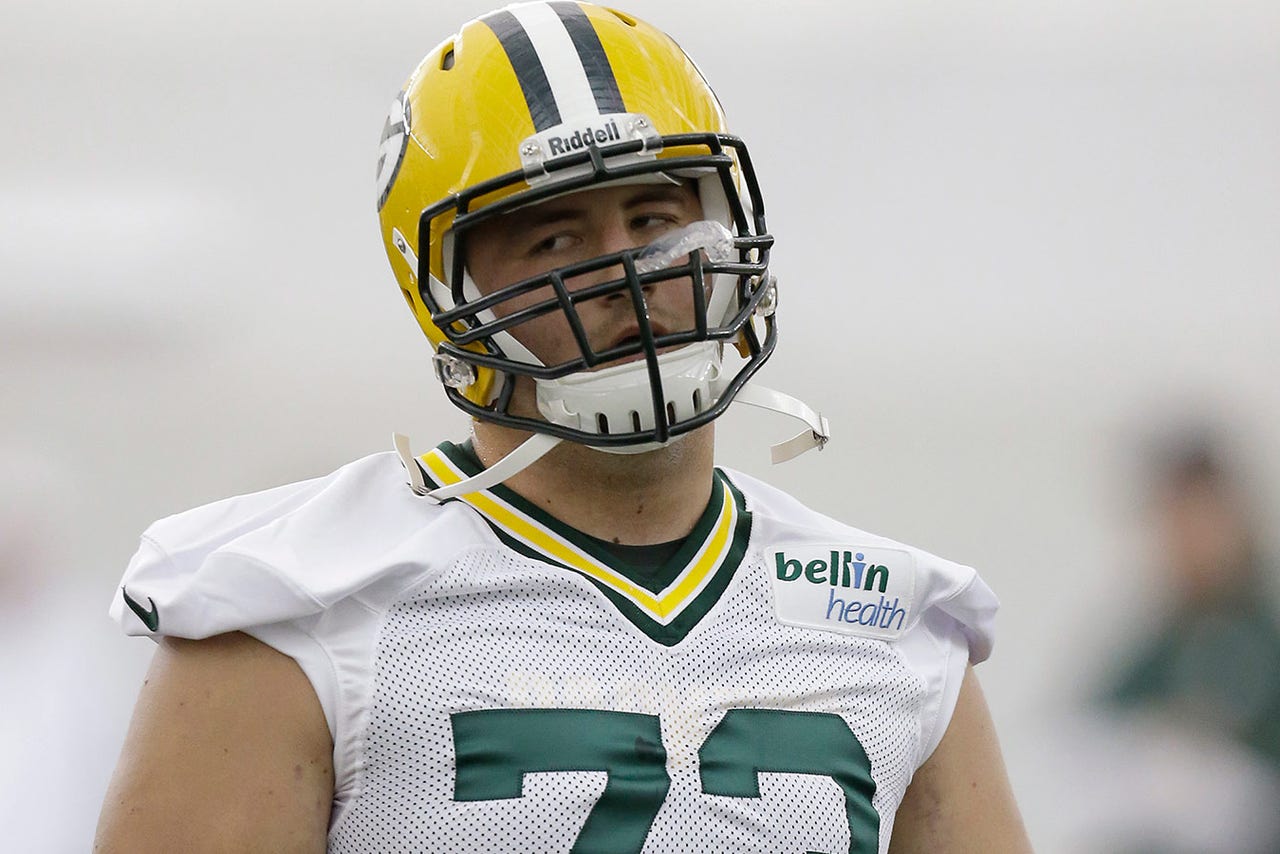 GREEN BAY, Wis. -- Aaron Rodgers acknowledges that he's very demanding of the center with which he's working. But without even playing a preseason game yet with new starter JC Tretter, Rodgers can tell already that the ball is being snapped to him by the right type of player.
Despite having never played the position before being drafted by the Green Bay Packers in the fourth round last year, Tretter has adapted quickly.
"JC is a really talented guy," Rodgers said. "I think the key when you're a young player is to really feel confident in what you're doing, and you've seen that from JC now."
A quarterback in high school, a tight end in his first two years at Cornell and a left tackle to conclude his college career, Tretter would have ready-made excuses if training camp had gone poorly for him. He barely got to work on playing center as a rookie, either, because a broken ankle suffered in his first professional practice sidelined him for six months. That injury essentially gave him no chance to play snaps at any position as a rookie.
When Tretter got his first in-game action at center in the Packers' preseason opener, there were additional factors working against him. Rain was falling at a rate that Tretter had never played in before, and it was Matt Flynn -- not Rodgers -- at quarterback. While Tretter has gotten practice repetitions with Flynn, the second-year pro had worked more with Rodgers.
None of that stood in the way of Tretter putting together a good performance.
"JC just had the one correction, but other than that, to go out and handle the football the way he did in his first start, I think it's huge," head coach Mike McCarthy said. "It's something that he personally will have a lot of confidence from, and I know it gives me more confidence to see him play the way he did, especially in that environment."
That one correction McCarthy mentioned was a technique mistake by Tretter, but it gave the 23-year-old a new goal as he prepares for his second preseason start Saturday in St. Louis.
"You'd love to have zero (corrections) there," Tretter said. "There's going to be mistakes and missteps, but that's kind of how we've been through this whole entire process is that there's going to be a couple bumps in the road, but you iron those out as quickly as possible and you move on from them and take advantage of the opportunities you have at practice and you get better every day."
In just the few weeks since training camp began, Tretter has shown improvement. He struggled in blocking drills early on against veteran nose tackle B.J. Raji and was playing the position like someone who might not be ready yet for the starting job. But as the number of practice sessions hit double digits, Tretter was moving and blocking well enough to put nearly all concerns to rest.
"There's still things to improve on, things to fix," Tretter said. "It's about eliminating repeat errors and making sure the things you did wrong you don't do again. That's all going to come. That's going to come with reps and more practice."
Tretter played a total of 16 snaps at center in the first preseason game in Tennessee against the Titans. He was the only starting offensive lineman to play more than one series, but Tretter looked equally comfortable with a second-string group that included Derek Sherrod and Lane Taylor.
"There were no fumbled snaps, no center-quarterback exchange problems," offensive line coach James Campen said of Tretter. "He did a very good job with his calls. He made some really, really nice blocks."
Tretter's next test is a big one. Playing on the road against the Rams, Tretter will stand across from an impressive defensive line group that McCarthy called "the highlight of their football team." That challenge will provide a telling progress report of where Tretter is at in his development at center.
"I fully anticipate him playing better than he did last week," Campen said.
It will also be Tretter's first time in a game with Rodgers. Though it's not official that Tretter will be the Week 1 starter when the regular season begins with the Packers traveling to Seattle to face the defending Super Bowl-champion Seahawks, rookie Corey Linsley had little chance of winning the job. That chance for Linsley is nearly zero now after Tretter's recent play.
Pending a drastic change -- or an injury -- in the next three weeks, Tretter will be the fourth starting center in four years for Rodgers to work with. Next season, Rodgers definitely doesn't want to be talking about a fifth starting center in five years, so it's up to Tretter to perform well in the next three preseason games and carry over that work when the wins and losses really start to count.
"I feel extremely comfortable at the center position," Tretter said. "It doesn't feel new or different to me anymore. I kind of feel settled in at it. I feel comfortable, so it's nothing you worry about when you get out there."
Follow Paul Imig on Twitter
---