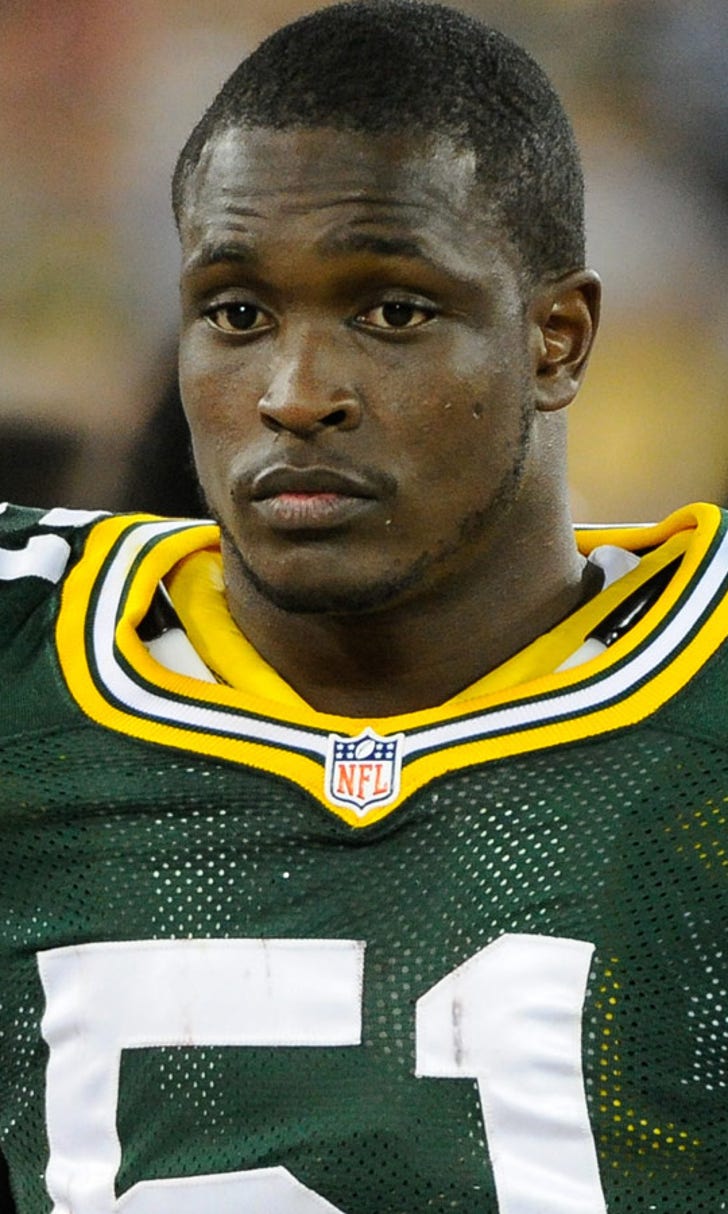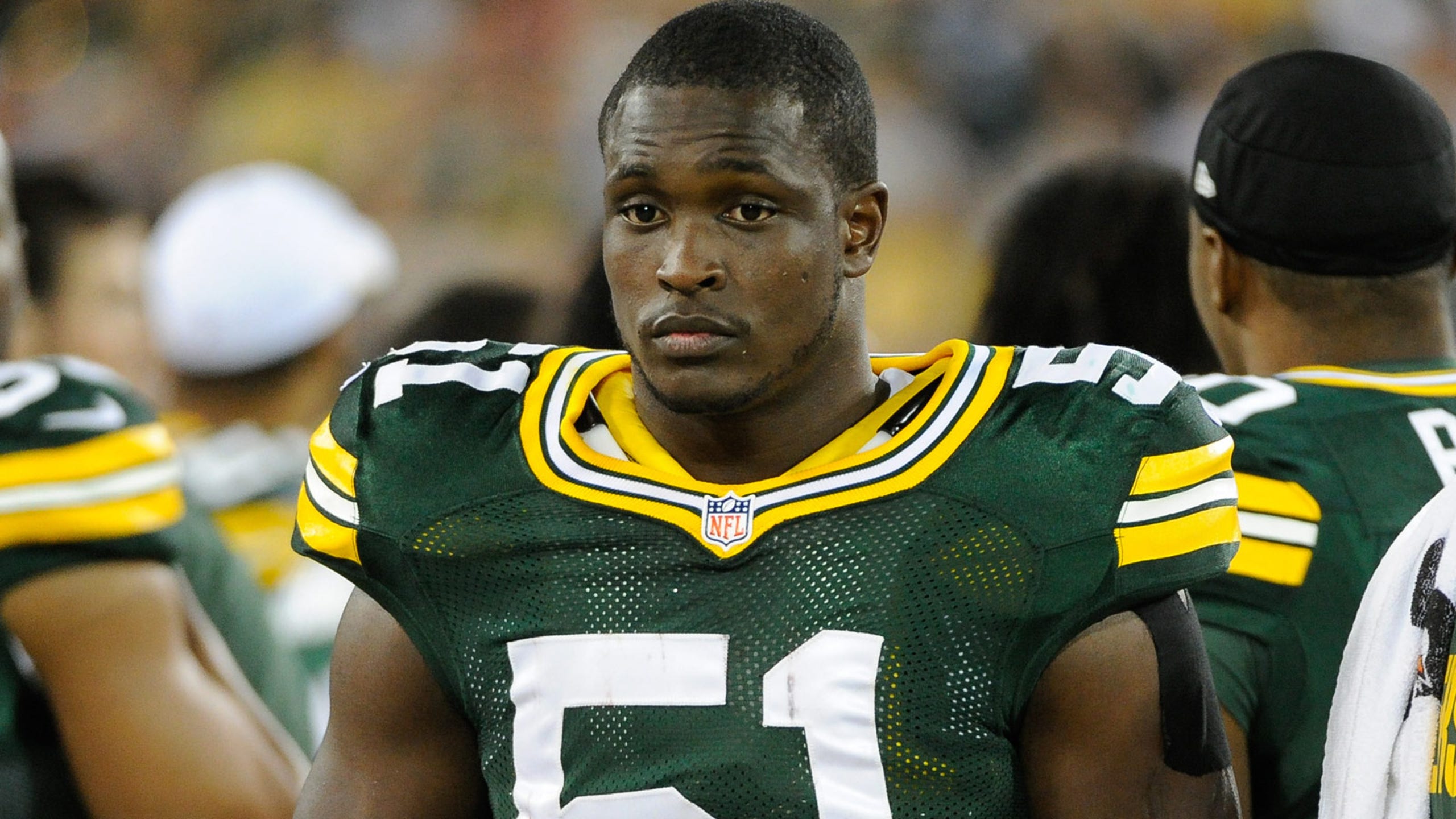 Packers Annual Checkup: Nate Palmer
BY foxsports • March 20, 2014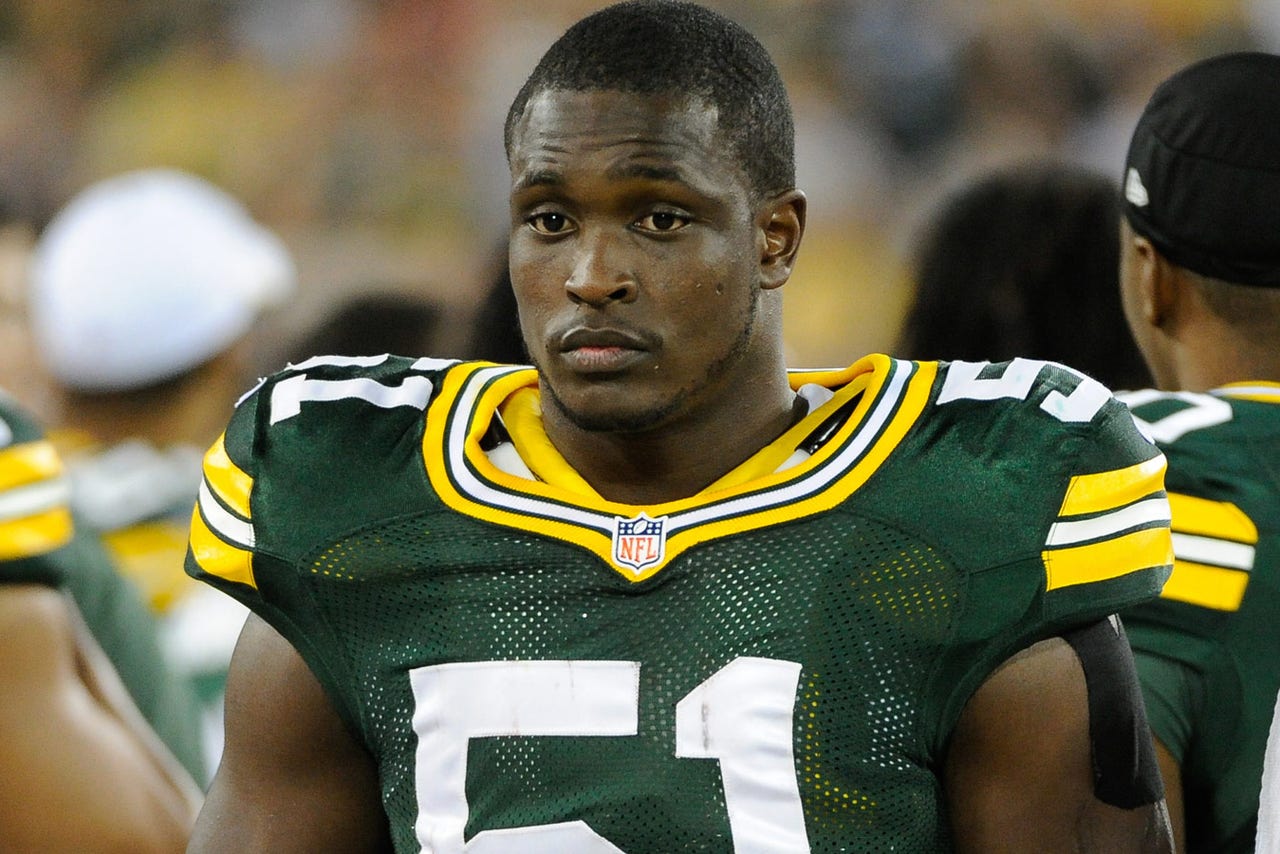 FOX Sports Wisconsin's Paul Imig gives an in-depth statistical analysis and film study of every Packers player in his annual offseason checkup. Check every weekday through mid-April for his latest report.
Nate Palmer, outside linebacker
Season stats: Eight games (200 snaps; 17 percent of total defensive snaps); 17 tackles, zero sacks, two quarterback hurries, one tackle for loss, zero forced fumbles, zero missed tackles, zero interceptions, zero passes defensed, eight stops (solo tackles that resulted in offensive failure); dropped back in coverage 10 times, being targeted once, allowing one reception for 59 yards
ProFootballFocus.com season rating: minus-7.9 (ranked No. 21 out of 26 on Packers defense)
Best game: Week 7 win vs. Cleveland (played 46 of 73 defensive snaps; six tackles, zero sacks, one QB hurry, zero missed tackles, four stops; 0.6 PFF rating)
Worst game: Week 8 win at Minnesota (played 40 of 49 defensive snaps; zero tackles, zero QB hurries, zero stops; minus-2.0 PFF rating)
Expectations at the start of the season: Low
Expectations were ... Not met
Looking live: Nate Palmer admitted just minutes after being selected by the Packers in the sixth round (No. 193 overall) that he wasn't even expecting to get drafted at all. "I was just watching the draft as a fan," Palmer said at the time. "I was just relaxing and looking to see if any of my friends were getting drafted." It wasn't just Palmer who was surprised, as the 6-foot-2, 248-pound college defensive end wasn't projected to get drafted by any national outlets. But, Green Bay had a recent history of attempting to convert 4-3 defensive ends into outside linebackers in Dom Capers' 3-4 defense, and Palmer's size and speed fit the mold of what the Packers were looking for. Palmer was barely heard from during training camp practices, as his name was mentioned just twice in FOXSportsWisconsin.com's Training Camp Report series (and once was because he was leveled by David Bakhtiari on Family Night). Palmer suffered a shoulder injury on the fourth day of training camp, but it only kept him out for two practices. Palmer made Green Bay's active roster heading into the regular season, but that was more a product of him being a rookie draft pick and the Packers' lack of depth at outside linebacker than it had to do with him proving that he deserved a spot with his on-field performance to that point.
Upon further review: Palmer's NFL career began with back-to-back trips to the gameday inactive roster, despite him being at full health. Though he was active for Week 3, he didn't step on the field. And, after Green Bay's early bye week, Palmer was back to the inactive roster for Week 5. But that's when Clay Matthews suffered a Bennett's fracture of his right thumb, opening a window of opportunity for Palmer to see some in-game action. "I'm not going to have a problem at all putting him in the game and giving him a few snaps and getting his feet wet and seeing if he can do something," then-outside linebackers coach Kevin Greene said of Palmer on Oct. 11, 2013. "You have an opportunity to do something now, what are you going to do with it? Make it happen. Here's your chance." Palmer was behind undrafted rookie Andy Mulumba on the depth chart, though. Because of that, Palmer got only nine snaps in the Packers' first game without Matthews. But when Nick Perry was injured in Week 6 (and wound up missing five of the next six games), there was no one else left, giving Palmer a chance to play a lot. Between Weeks 7-11, Palmer was steady and relatively error-free (no missed tackles, no penalties), but he also didn't do much of note (zero sacks, one tackle for loss, zero forced fumbles).
Overall 2013 grade: D
Status for 2014: Fifty-five percent chance of being on the Packers' active roster to begin the 2014 season. As Terrell Manning found out in 2013, being selected just a year earlier by a draft-and-develop Green Bay team does not guarantee a spot on the roster in Year 2. If the Packers add depth to their outside linebacker group this offseason (which is needed, even after re-signing Mike Neal), it's possible that the final job at that position in 2014 comes down to Mulumba and Palmer. Based on their performance as rookies, Mulumba offered more than Palmer and seems to have the higher upside. It will be up to Palmer to show significant growth in his game that coach Mike McCarthy always looks for. If Palmer isn't able to do that, he could wind up the odd man out, much like he was late in the 2013 season when he was once again a healthy inactive for six of the final seven games.
Next: Outside linebacker Nick Perry
Follow Paul Imig on Twitter
---