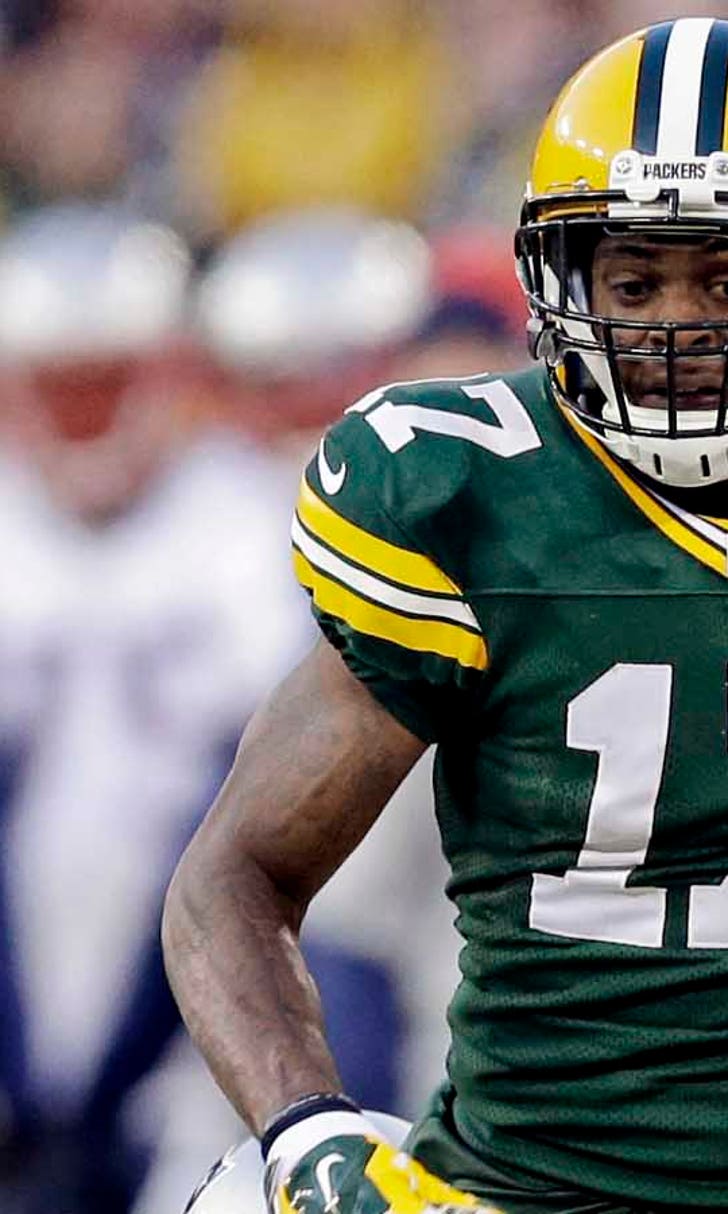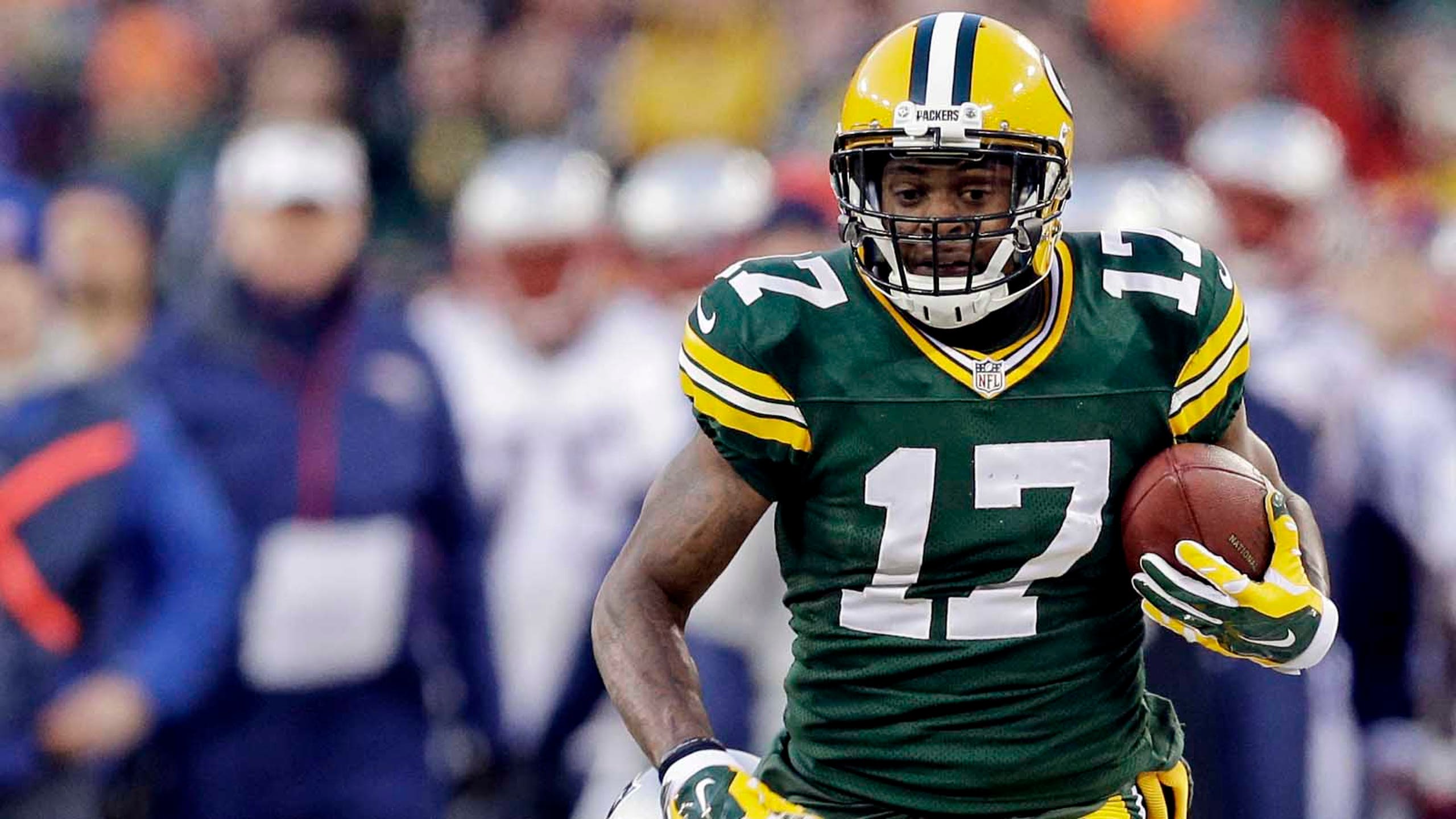 Packers Annual Checkup: Davante Adams
BY foxsports • February 5, 2015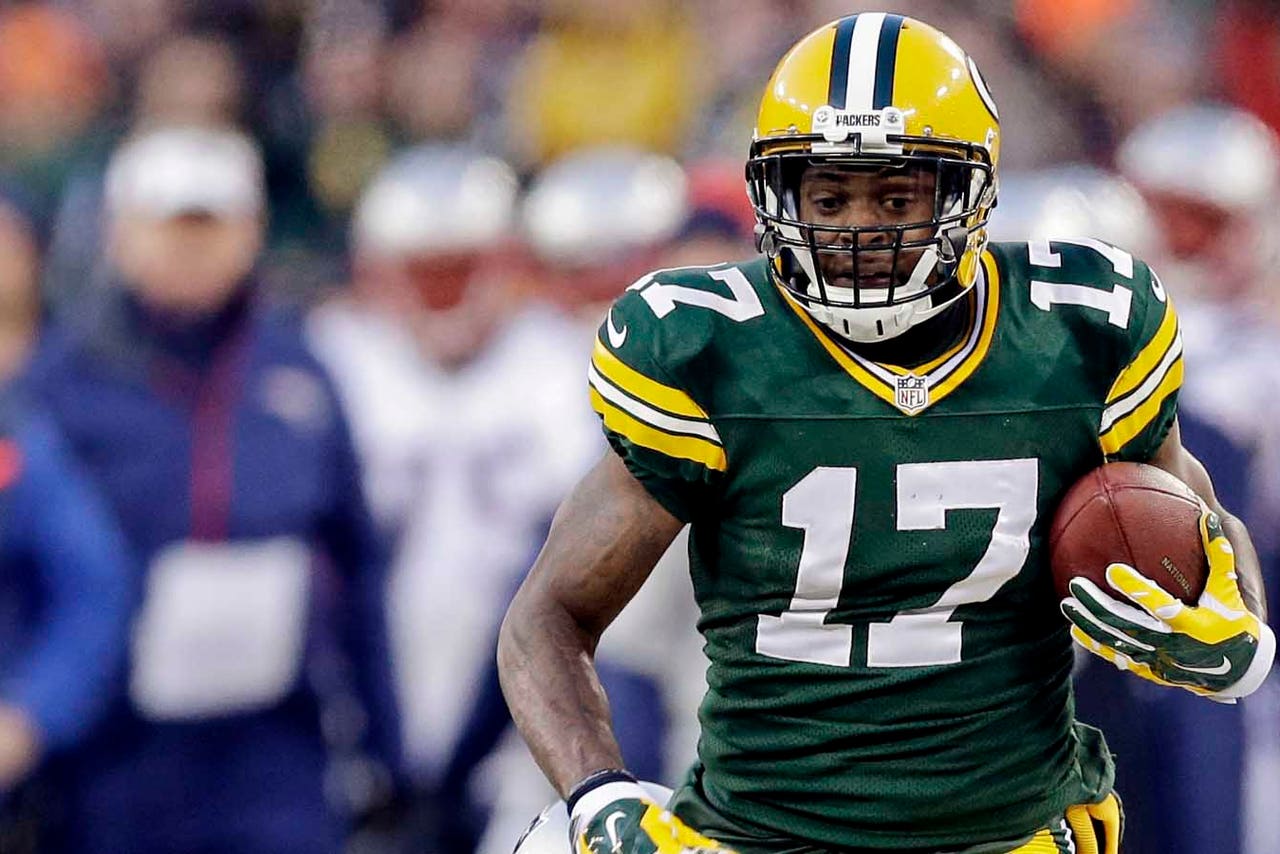 Davante Adams, wide receiver
FOX Sports Wisconsin's Paul Imig gives an in-depth statistical analysis and film study of every Packers player in his annual offseason checkup. You can find every report here.
Season stats (playoffs included): 18 games (885 snaps; 72.8 percent of total offensive snaps); 46 catches, 80 targets, 570 yards, four touchdowns, four dropped passes, forced nine missed tackles, zero fumbles
ProFootballFocus.com season rating: minus-7.1 (ranked No. 17 out of 21 Packers offensive players; ranked second-worst among Green Bay wide receivers)
Best game: Week 13 win over New England (played 59 of 74 snaps); six catches (11 targets), 121 yards, zero touchdowns, one dropped pass, one forced missed tackle; 1.4 PFF rating
Worst game: Week 15 loss at Buffalo (played 68 of 75 snaps); one catch (four targets), six yards, zero touchdowns, one dropped pass, forced zero missed tackles; minus-2.2 PFF rating
Expectations at the start of training camp: Medium
Expectations were . . . Exceeded
Looking live: Looking to add youth and depth to the wide receiver group after losing Greg Jennings, Donald Driver and James Jones in the two most recent offseasons, the Packers selected Davante Adams in the second round with the 53rd overall pick in the 2014 draft. Adams was the ninth player picked at the position in a draft that became the best rookie receiver class ever.
Adams had a relatively quiet first week of training camp, but he made a notable catch during the Family Night practice by hauling in a high pass from Matt Flynn. Adams found himself in the "Had a Bad Day" category of the FOX Sports Wisconsin training camp reports on Aug. 10 for dropping two passes from Aaron Rodgers. However, Adams followed that up with a jumping touchdown catch while being closely guarded by Casey Hayward. It was the first significant glimpse of Adams' playmaking skills.
In Green Bay's first preseason game (played during an intense rain storm in Tennessee), Adams was given a surprise shot at punt return. After getting almost no snaps as a punt returner in practices leading up to the game, Adams muffed his first opportunity (but recovered) and then fumbled the next one that the Titans recovered. To make matters worse, Adams injured his wrist and missed the next two practices as a result. It was the end of the experiment for Adams at punt return.
On the final day of training camp practice, Adams was recognized as "Movin' On Up" in the FSW training camp reports. Adams had a diving touchdown catch on a pass from Scott Tolzien in which the rookie's momentum carried him into a forward roll while securing the ball. At the time, I wrote, "It was a 'wow' catch from a player whose athleticism will get him plenty of regular-season action with Rodgers. By midseason, once Adams has gained some NFL experience, it wouldn't be surprising at all if he surpassed Boykin for playing time."
Upon further review: Despite plays like the one Adams had in the final training camp practice, he began the regular season firmly behind Jarrett Boykin on the wide receiver depth chart. Adams only had a couple snaps with Rodgers in the third preseason game, a clear indication of how the Packers felt their No. 3 and No. 4 receivers spots lined up at the time.
Adams played only nine snaps in Week 1 at Seattle, while Boykin was on the field for 49 snaps. However, while Boykin remained the starter until Week 4, Adams never again played fewer than 35 snaps in any game.
Adams showed flashes of his ability Week 2 against the New York Jets, catching five passes for 50 yards. Quiet games in the ensuing three weeks, though, made it clear that Adams had a lot of work to do before becoming a consistent contributor. This would become a season-long trend for him.
Adams had his first breakout game (and moment) Week 6 in Miami. He had what was then a season-high of six catches for 77 yards, but it was highlighted by Adams being on the receiving end of Rodgers' fake spike play. Adams displayed his football IQ and instincts by what he did after making the catch. With precious seconds ticking off the clock and Adams about five yards from the sideline, he had a choice of cutting inside to go for the touchdown (and risk letting time expire) or making sure he got to the sideline. Adams wisely opted for the latter, and Green Bay won the game one play later.
Adams' season was defined by inconsistency. That's somewhat understandable for a rookie who didn't even turn 22 years old until Week 17, but it was still a problem for the Packers offense that counted too much on Jordy Nelson and Randall Cobb.
In the three weeks preceding Adams' best game of the season against New England (as noted above) and the four weeks following it, he had a total of eight catches for 62 yards. That means, if not including his performance against the Patriots, Adams averaged 1.1 catches for 8.8 yards in the second half of the regular season. One outstanding game for every seven poor games is not a recipe for success.
Overall 2014 grade: B-minus
Status for 2015: One-hundred percent chance of being on the Packers' active roster to begin the 2015 season. The most likely scenario is that Green Bay re-signs Cobb this offseason and does not draft or trade for another receiver who would take Adams' spot as No. 3 on the depth chart. If the Packers do draft a receiver or trade for a veteran, it would be in an attempt to complement Adams, not replace him. Adams isn't lacking for confidence. No matter what happened during his rookie season, Adams still had a swagger about himself that should help him improve and not get discouraged when times get tough. But the next step for Adams is obvious: he must find ways to not have month-look stretches of games that consist of one catch for six yards. Adams doesn't need to put up 100 yards every game, but if he's going to permanently establish himself as a Super Bowl contender's third receiving option, consistency will be key.
Next: Left tackle David Bakhtiari
Follow Paul Imig on Twitter
---