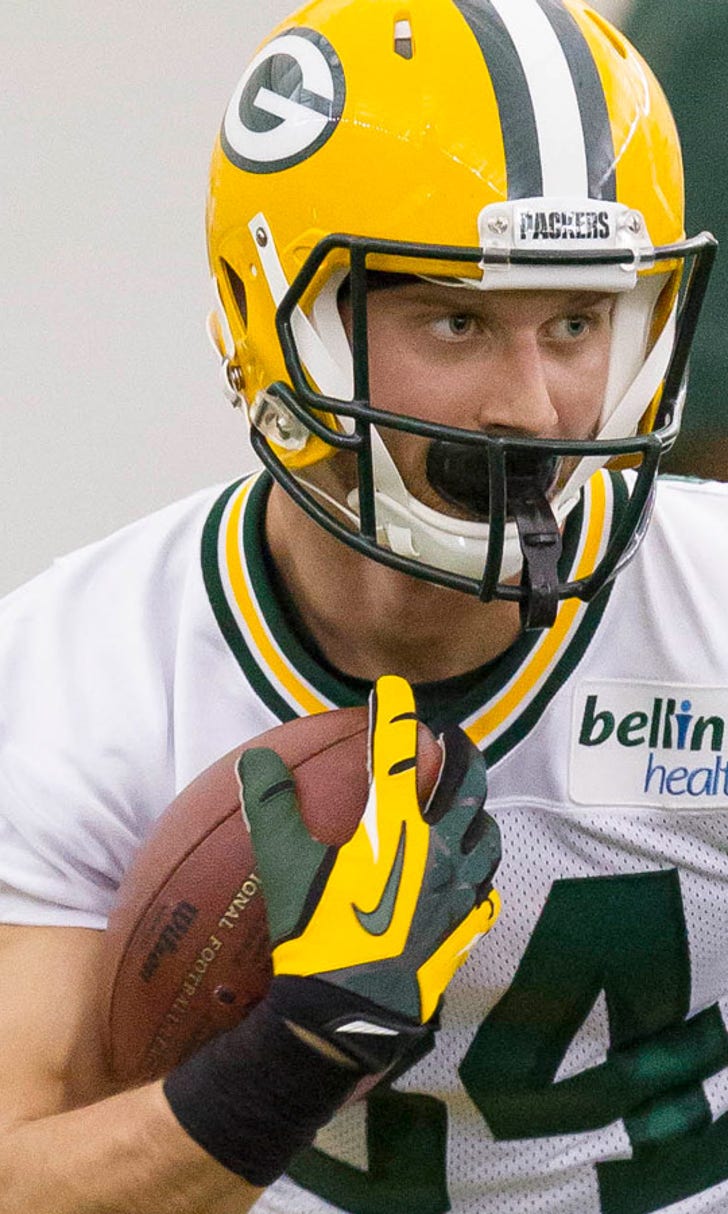 Packers' Abbrederis on torn ACL: 'I thought I was fine'
BY foxsports • August 2, 2014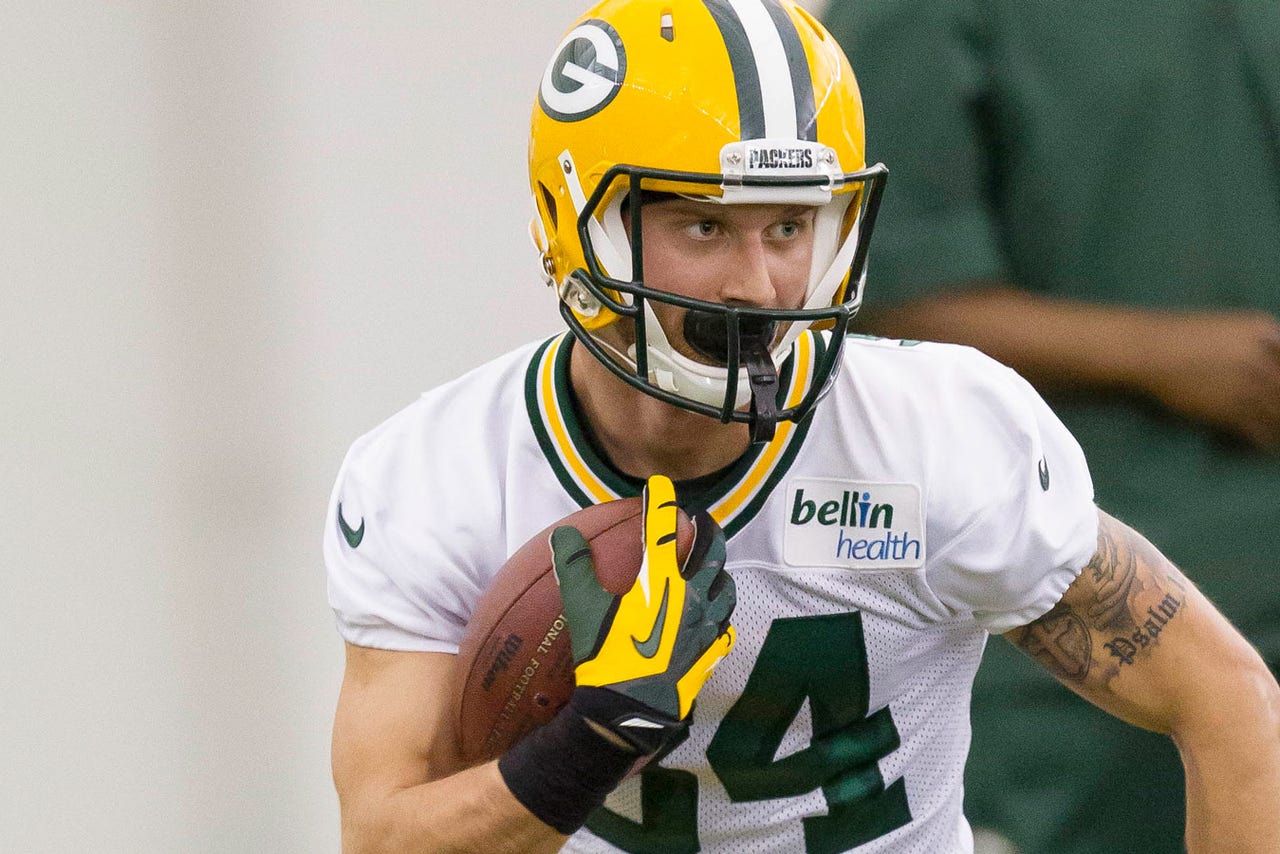 GREEN BAY, Wis. -- Every catch that Jared Abbrederis made during the early days of training camp was met with loud applause from the Green Bay Packers fans in attendance. But after tearing his anterior cruciate ligament in practice Wednesday, the rookie wide receiver who grew up 80 miles from Lambeau Field will have to wait until 2015 to make his first official grab for his childhood team.
Abbrederis, who became a fan favorite playing college football at the University of Wisconsin, didn't let the injury keep him away from the Packers annual Family Night. When players were announced by position to the 67,336 fans in attendance, Abbrederis slowly jogged onto the field with the rest of the receivers.
After the event, as Abbrederis walked up the tunnel with a sleeve on his right knee, he tried to process how he could feel relatively fine and have the injury be what it is.
"It was Wednesday (when the injury occurred), but I didn't say anything," Abbrederis said. "I just thought I was fine. Practiced Thursday, and then after Thursday I went in, got looked at and that's when they found out."
The good news in what is obviously an unfortunate situation is that Abbrederis didn't have any other damage to his right knee. Surgery will take place but has not been scheduled yet.
Abbrederis recalled the play in which the injury happened, but he didn't think it was an ACL issue.
"I thought I was good to go," he said.
Head coach Mike McCarthy wouldn't confirm yet that Abbrederis will miss the entire season, but that announcement from the team is simply a formality at this point.
"Very unfortunate," McCarthy said. "There's a series of tests that were done, and, like a lot of times with these types of injuries, the player feels great and doesn't really believe that's the case and that's exactly what happened here."
A similar thing happened last year in the early stages of training camp to offensive tackle Bryan Bulaga, who, like Abbrederis, continued to play a bit after he tore his ACL. Abbrederis can look at Bulaga's recovery and feel positive. Eight months after his injury, Bulaga was able to take part in the entire offseason program and has performed just like he always had.
"He's been dealing with it great," fellow rookie wide receiver Davante Adams said. "I'm happy for his attitude because I know he's a lot better than me when it comes to making sure you stay positive about injuries. He's a rookie; he could easily just get down and all types of things, but he's been doing a great job with it and I support him 100 percent with it."
Abbrederis was a fifth-round pick this year and was one of three wide receivers drafted by the Packers. He was the first Badgers player drafted by Green Bay since 2001.
"It's not what I wanted, obviously," Abbrederis said. "I was excited to be here in camp, I had a couple good first days, excited for the season. Obviously a bump in the road but I'll come back stronger, and I'm excited to get back and get back with the team."
Abbrederis reached out to his Twitter followers, as well, thanking them for "all the love and support."
Follow Paul Imig on Twitter
---