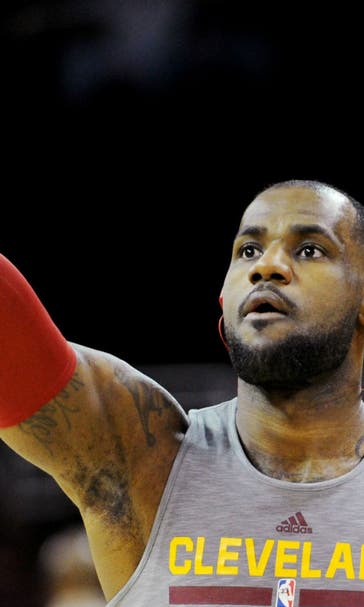 Pacers-Cavaliers preview
BY foxsports • November 29, 2014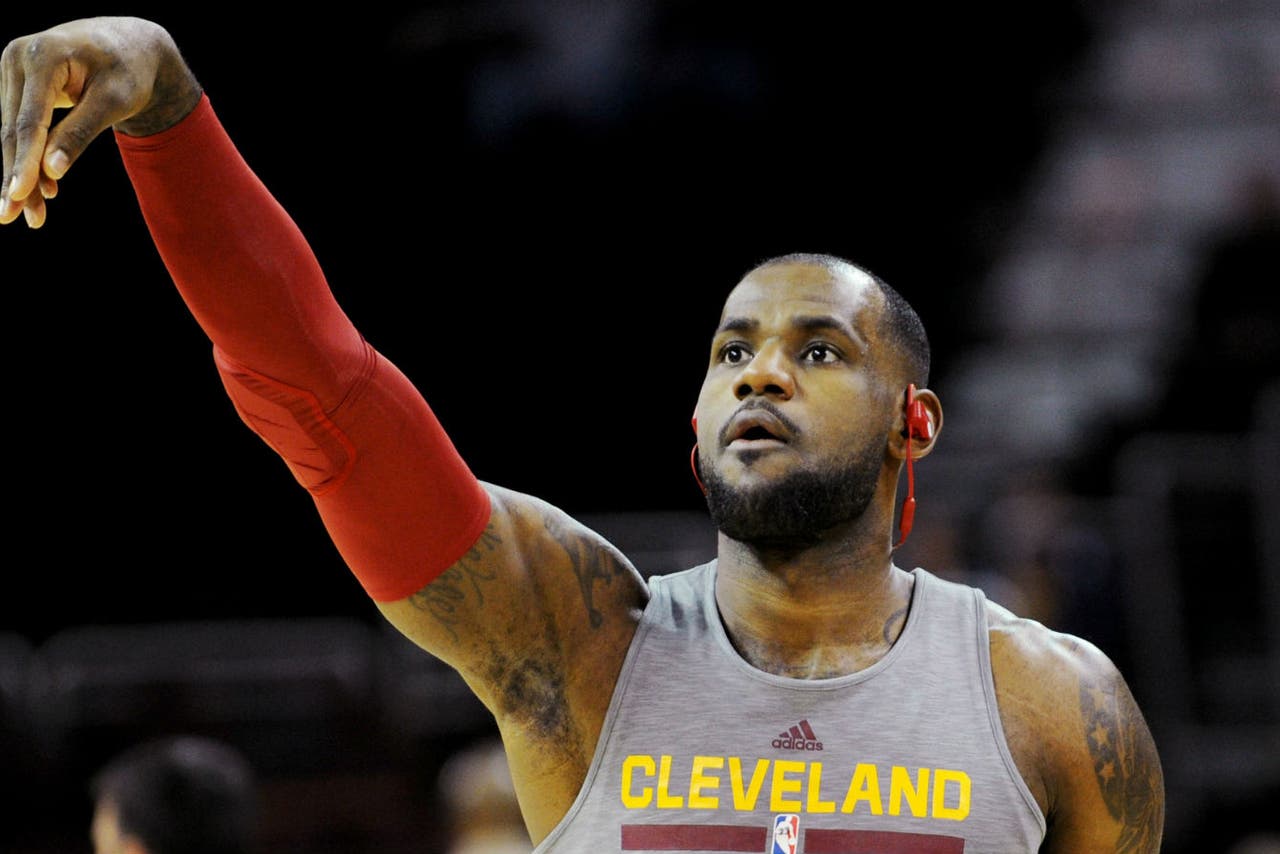 It was surely a joyful Thanksgiving for the Cleveland Cavaliers, who entered the two-day break on the right foot.
The Indiana Pacers have to be thankful after getting David West back.
Cleveland tries to pick up where it left off Saturday night against a visiting Pacers team that's beginning to get healthy.
It's been an inconsistent start to the season for the Cavaliers (7-7), who recently followed a four-game winning streak with four consecutive defeats. However, Cleveland has since gotten back on track behind a pair of one-sided victories, 106-74 over Orlando on Monday and 113-87 over Washington two days later.
"We've played some good basketball the last couple games. The thing is you never get too high, you never get too low," LeBron James said. "You just try to improve on the things that you can, you watch film and go from there.
"We have to continue to push forward (Saturday) as well."
James had 29 points, 10 rebounds and eight assists against the Wizards, who beat them 91-78 five nights earlier. Kevin Love added 21 points and Kyrie Irving had 18 as six players scored in double figures for Cleveland.
The Cavaliers outscored Washington 17-2 in transition and 31-16 at the foul line, shot 51.4 percent overall and had 24 points off 18 turnovers.
Cleveland went 2-14 against the Pacers over the previous four seasons, but it could have the edge Saturday with James back in town. The Cavs have won 16 of their last 18 in the series when James plays, a stretch during which he's averaged 28.2 points.
James, who helped knock Indiana out of the playoffs in each of the previous two seasons with Miami, has scored a combined 74 points in his last two regular-season meetings against the Pacers.
Indiana (7-9) has won six of nine after easily getting by Orlando 98-83 on Friday.
Rodney Stuckey scored a season-high 24 points and West debuted with 18 after missing the first 15 games with an ankle injury. C.J. Watson also made his first appearance after working his way back from a foot injury, scoring nine on 4-of-4 shooting off the bench.
"It's good to be able to win this game here and keep moving from here," West said. "We've just got to continue to grow. As we get more healthy and get more guys back in the rotation, we just keep improving and get better game to game."
The Pacers outrebounded the Magic 53-32 - including 17-2 on the offensive glass - despite the absence of All-Star center Roy Hibbert, who's missed the last three games with an ankle injury. Lavoy Allen had 10 points and 14 boards for his second double-double.
"These guys have done a great job attacking the glass," West said. "We've got one of the best rebounders in the NBA with Lavoy. He's a legitimate threat on that glass. He keeps possessions alive and it's just a part of what we're going to do as the year wears on."
Stuckey is starting to find his form after dealing with a foot injury earlier this season, scoring a combined 46 points on 51.4 percent shooting in the last two games.
"I'm still getting my legs underneath me," said Stuckey, whose team continues to play without Paul George and George Hill. "When everyone went down there was a lot of uncertainty. We're happy where we're at right now. We just got to get better and take it one day at a time."
---