Pacer Paul George comes to Ray Rice's defense, then apologizes
September 11, 2014

On Thursday morning, Indiana Pacers forward Paul George came to the defense of NFL pariah Ray Rice. 
Since TMZ released new video Monday morning showing Rice knocking his then-fiancee Janay unconscious with a punch inside an Atlantic City hotel elevator, seemingly everyone has disassociated themselves with Rice: the Ravens, sponsors, his former high school that enshrined his memorabilia, and of course the NFL, which is now dealing with its own internal investigation. 
Here's what George had to say in Rice's defense (note: George has since deleted the majority of his tweets).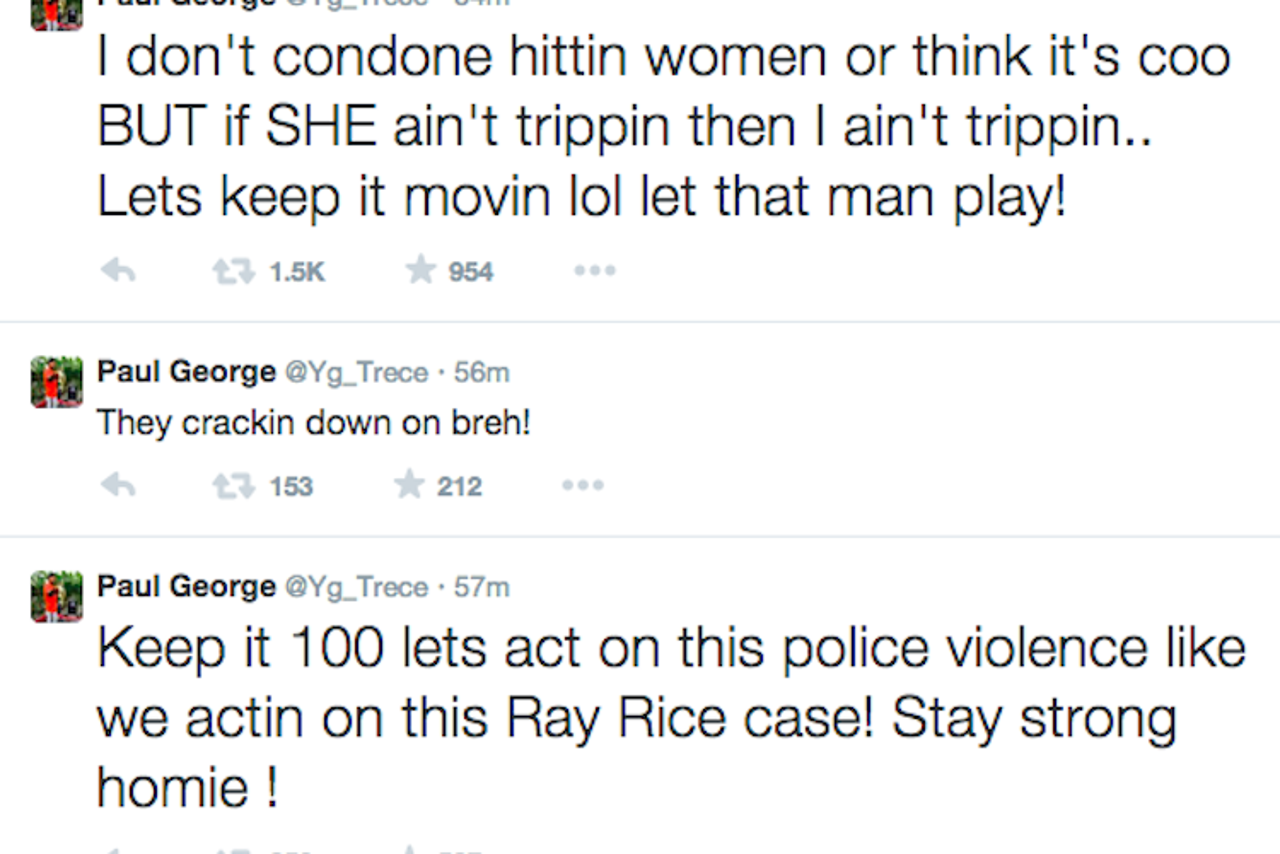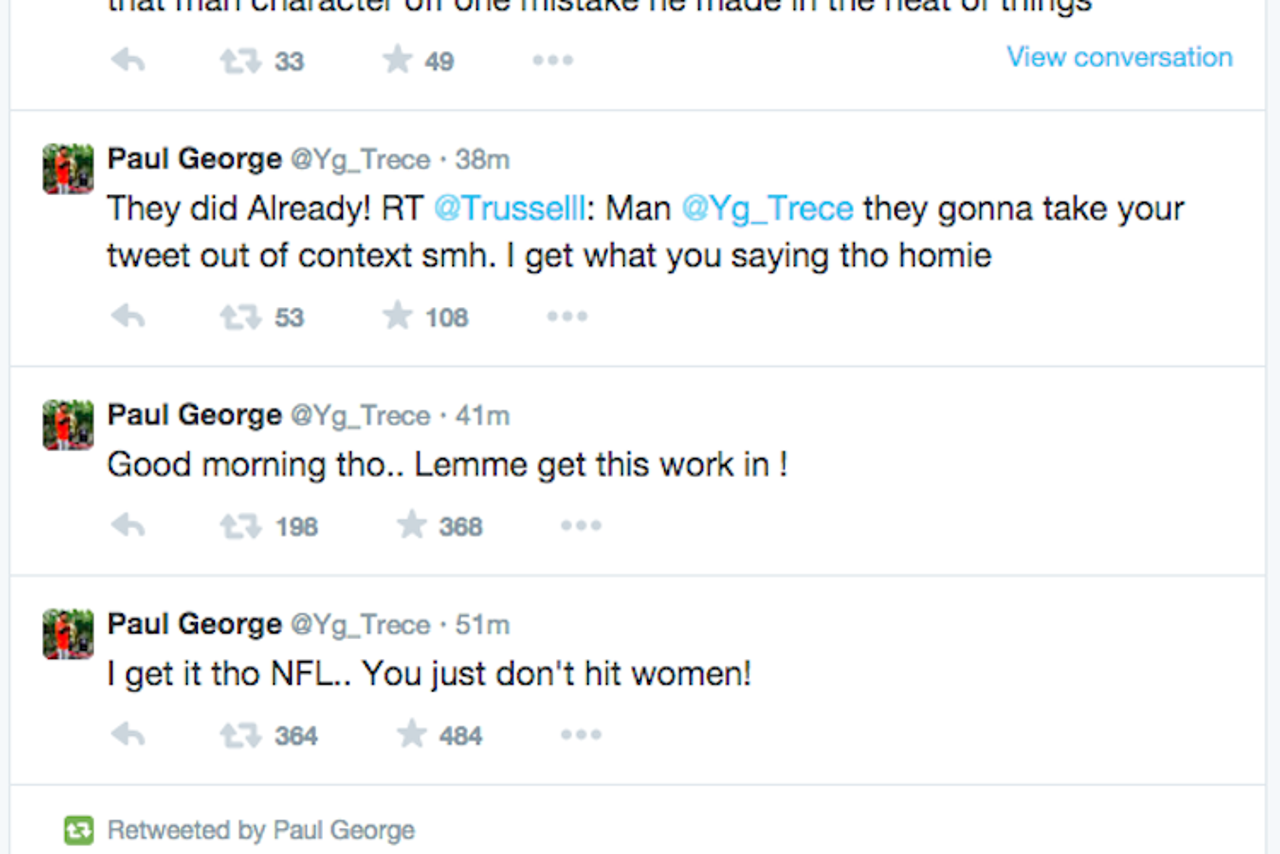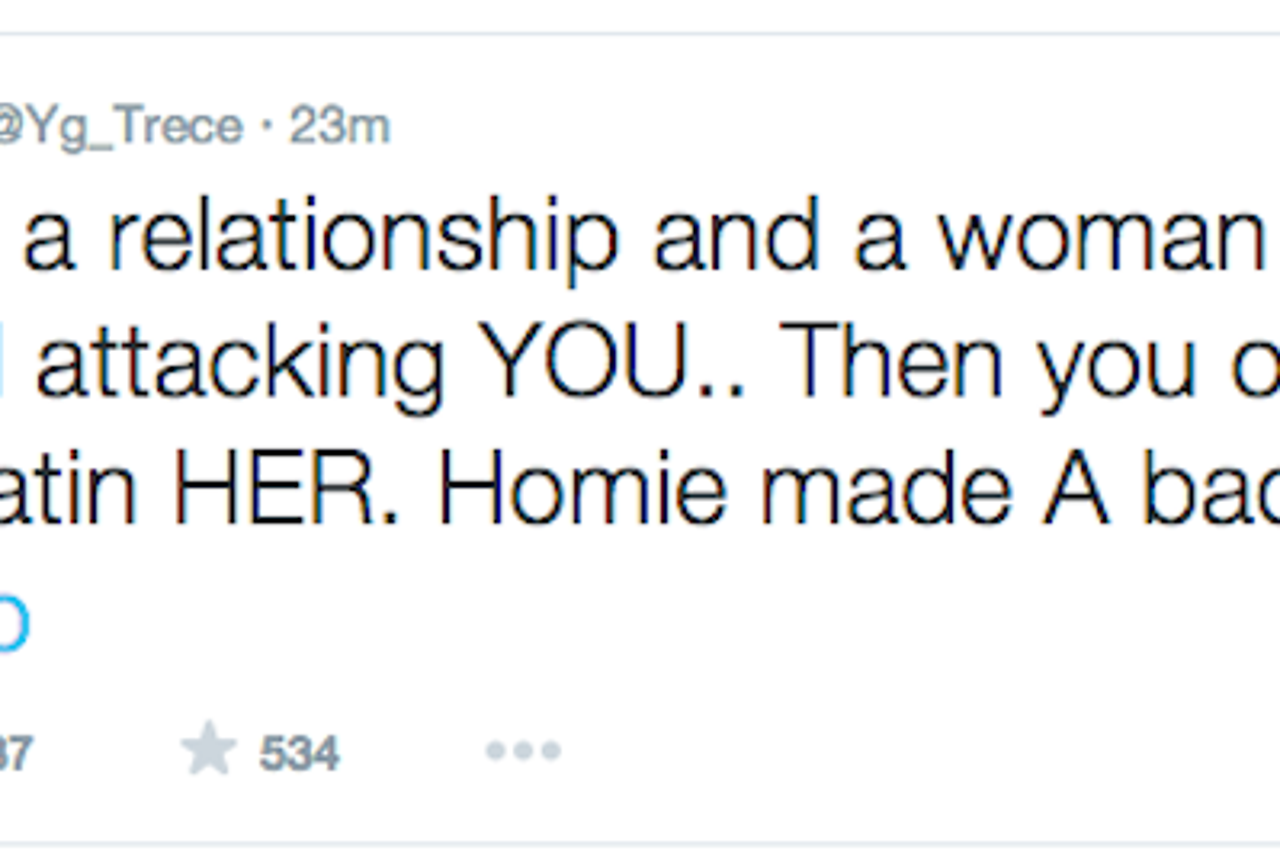 What George's defense amounts to is victim blaming, and a failure to understand that just because Rice's fiancee married him does not mean that everything is OK.  
It would do George well to read this article about victims of domestic abuse, and why they stay. 
After deleting most of his comments, George added this:
UPDATE: The Indiana Pacers issued statements on Thursday from both President of Basketball Operations Larry Bird and Paul George. 
Statement from Pacers President of Basketball Operations Larry Bird:
Statement from Paul George:
---