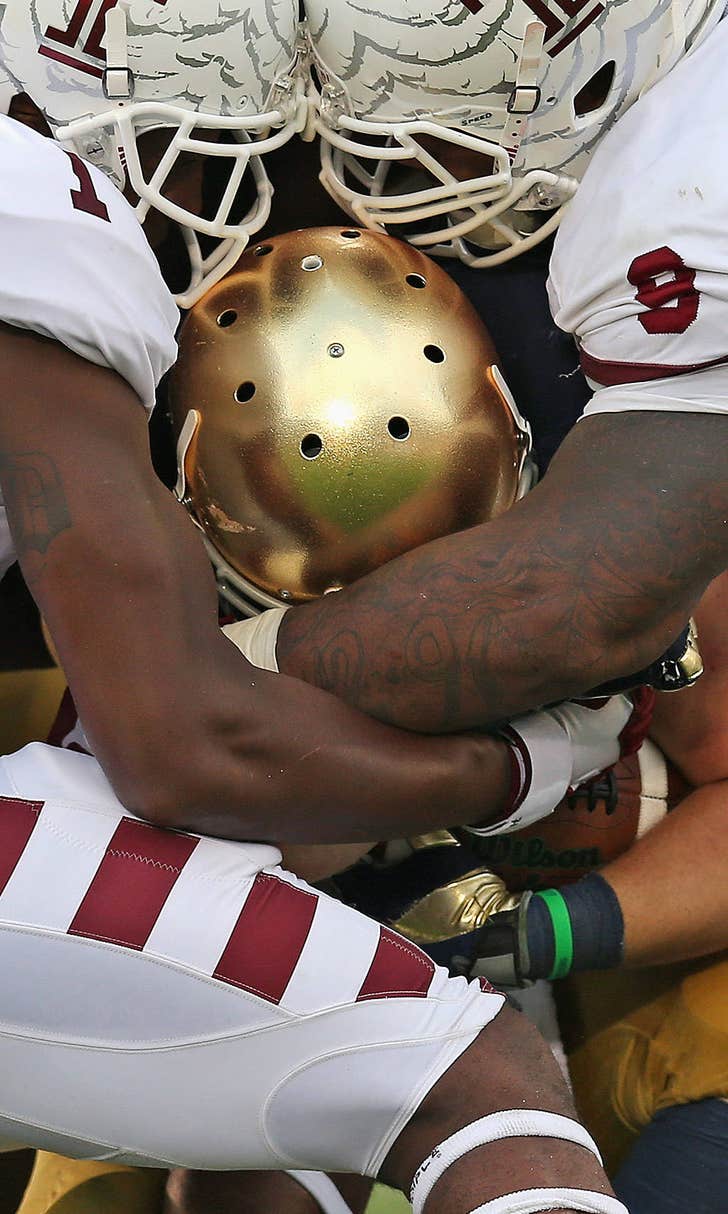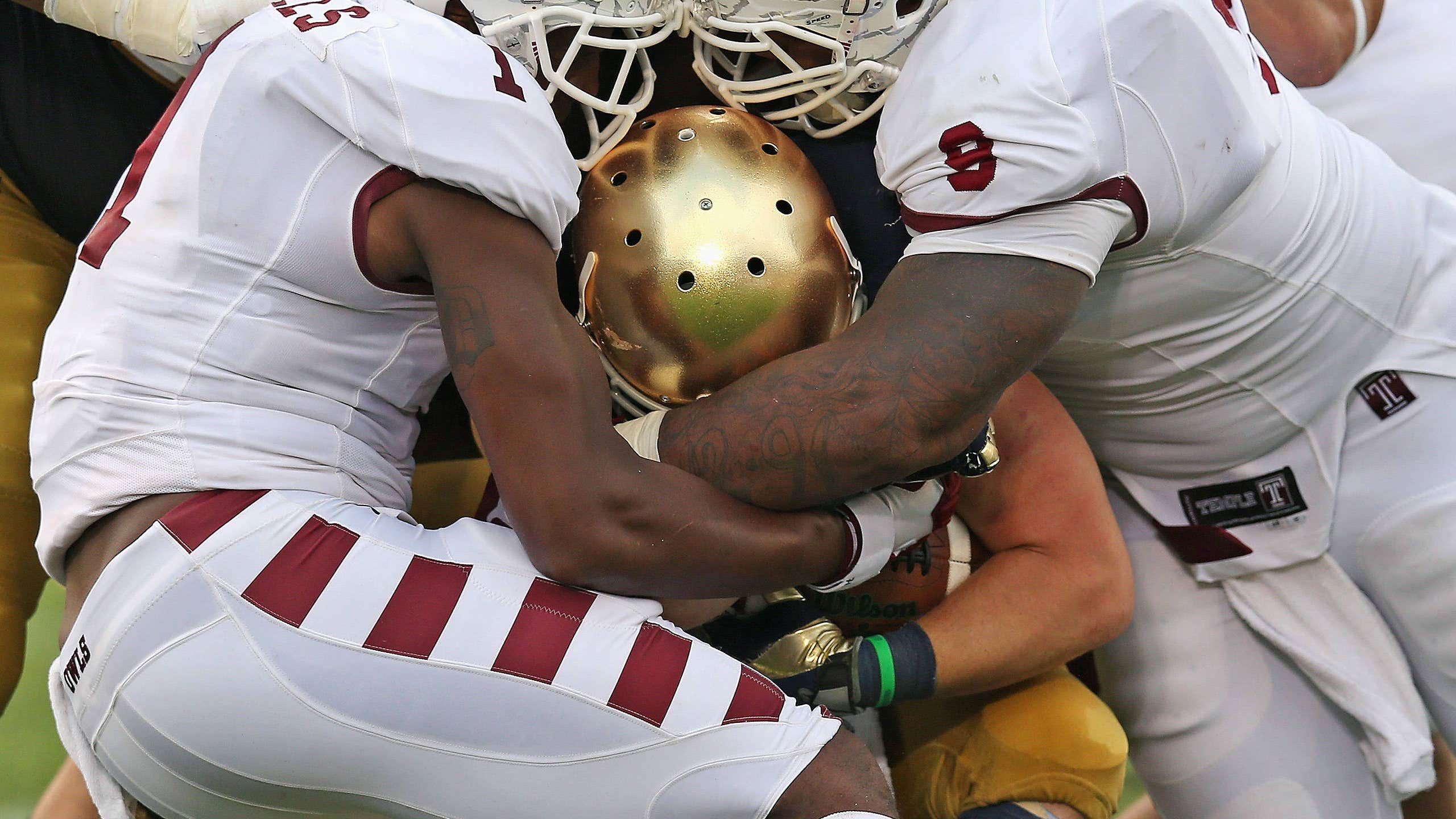 Owls Flying With Big Boys In Recruiting
BY foxsports • August 4, 2014
When cornerback Kareem Ali flipped of Erial (N.J.) Timber Creek flipped his commitment from Maryland to Temple late last month, it raised some eyebrows.
And when Lakewood (N.J.) High linebacker Chapelle Cook opted for the Owls ahead of Rutgers and Pittsburgh on Saturday, it was a reason for Temple fans to rejoice.
Suddenly, Temple is relevant on the recruiting scene. It beat Big Ten newcomers Rutgers and Maryland for recruits, and make no mistake about it, the Owls did beat those schools.
The Terps wanted Ali. So much so they took his commitment in June.
Rutgers and Pitt both wanted Cook, but he opted for the Owls, making his commitment during a visit to campus.
Both Cook and Ali explained the same vision when speaking about why they chose Temple over Power 5 conference schools.
"They're up and coming," Ali said. "It's a great staff and looking to win big."
Cook latched onto a speech given by Temple coach Matt Rhule to a host on recruits on campus Saturday, including uncommitted Philadelphia defensive end Shareef Miller, who is a primary target for the Owls.
"(Rhule) said leave your mark," the 6-foot-1, 210-pound Cook said. "Why go somewhere like Michigan State, Penn State, where when you look to your right and your left, you have all-American this, all-American that, won this ball, won that bowl. Why not start your own legacy at your own university instead of somewhere else.
"I feel like the 2015 class can change Temple football, period."
---