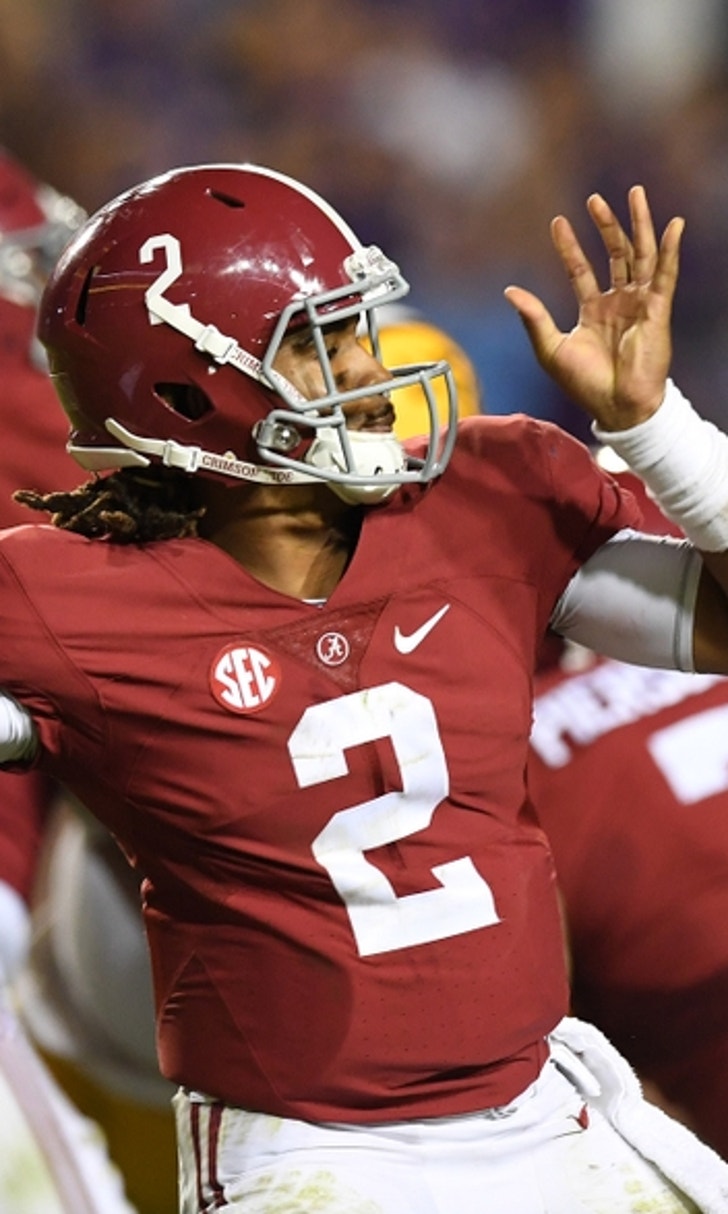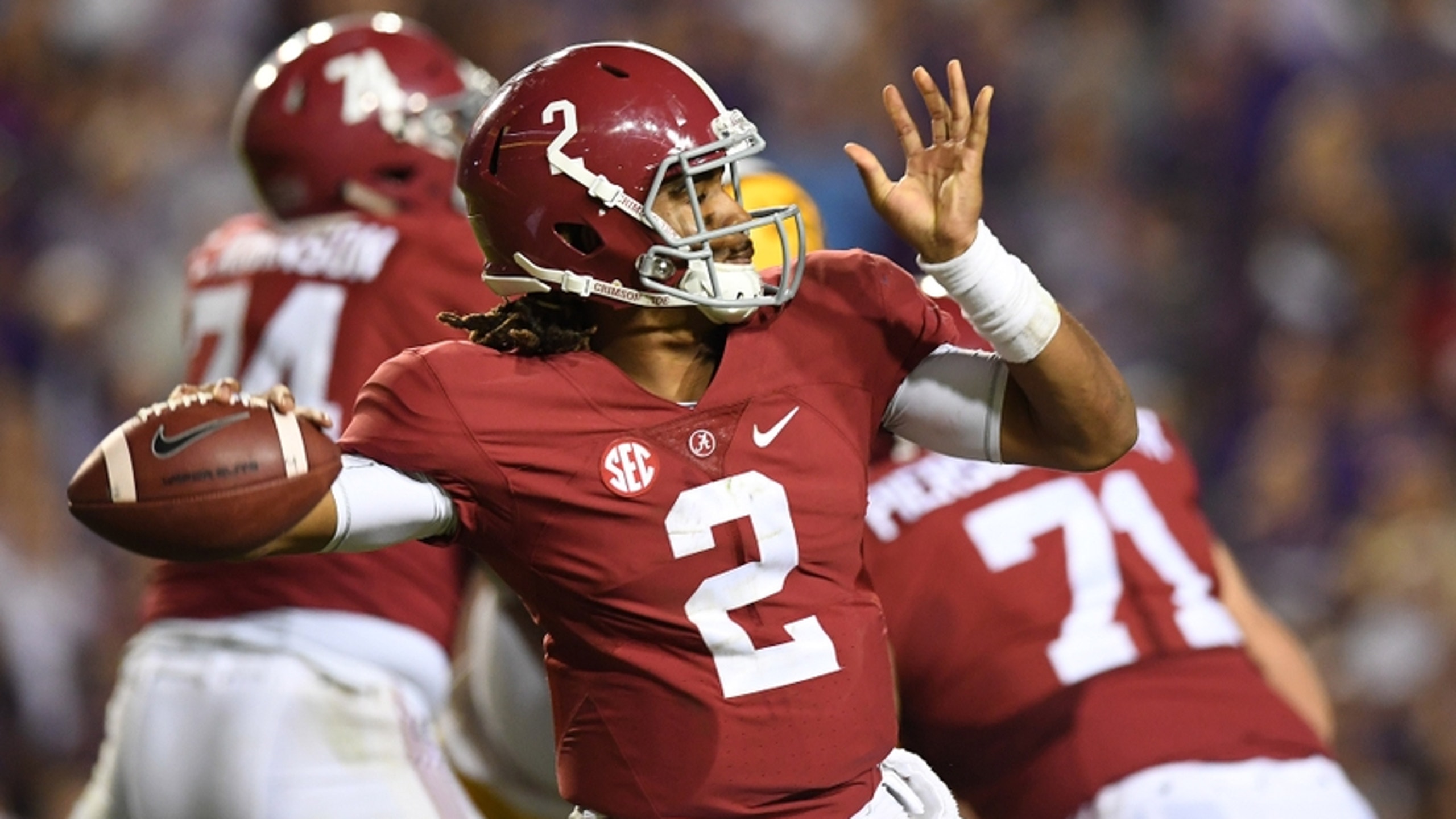 Outkick's Top Ten For Week 12 2016
BY foxsports • November 19, 2016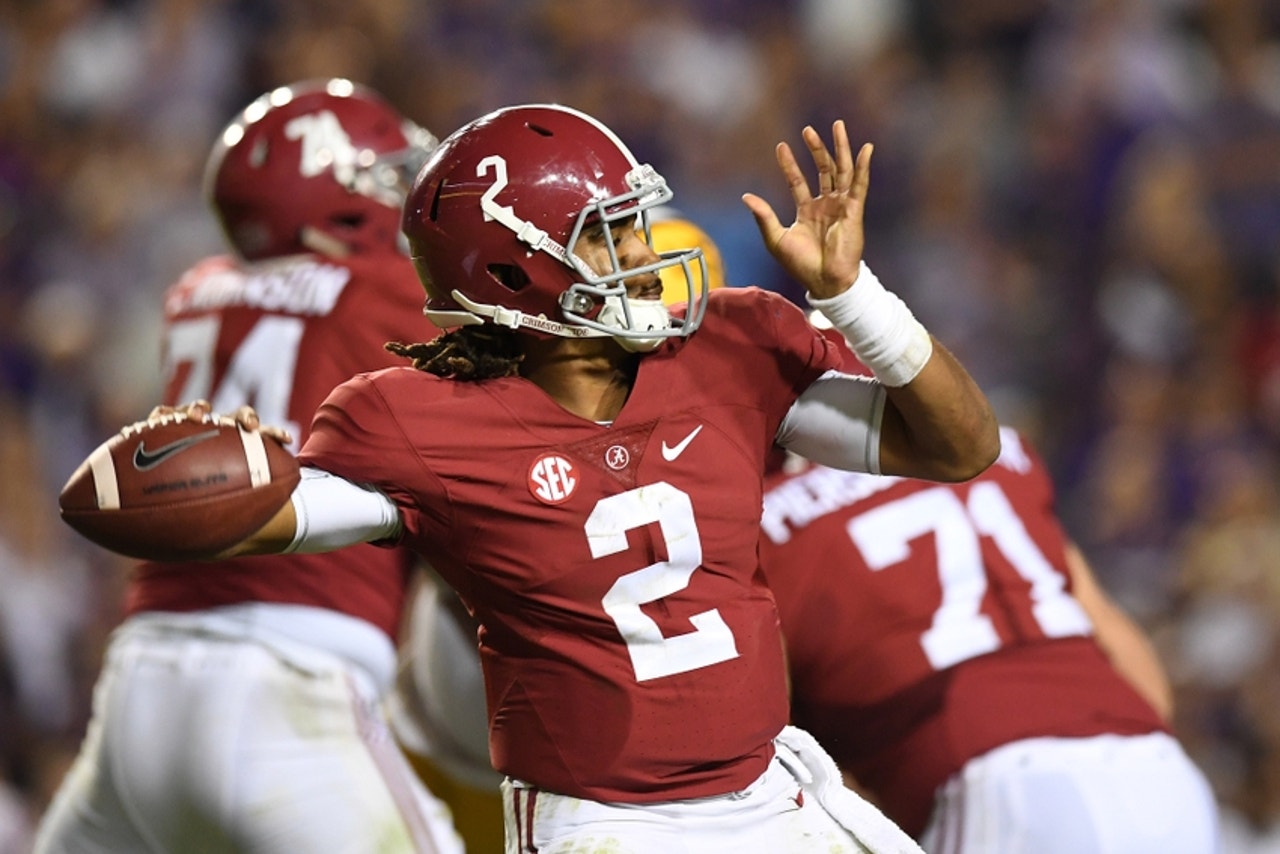 With only one week left in the regular season, the Outkick top ten has rounded into pretty decent shape. 
These are definitely the ten best teams in college football. 
1. Alabama
Here's the big question, will Nick Saban murder anyone for this week's performance against Chattanooga?
I think the answer's yes. 
2. Ohio State
The Buckeyes survived against Michigan State thanks to Mark Dantonio's failed two point conversion attempt. 
Now with Michigan coming to town the Buckeyes have to win and then wait a week to see if 11-1 gets them in the playoff.  
3. Michigan
The Wolverines have looked very weak the past two weeks.
Now can they go on the road at Ohio State and win the Big Ten East title? We'll see Saturday, but I have my doubts. 
4. Clemson
If Clemson beats South Carolina and -- probably -- Virginia Tech in the ACC title game, they are 100% in the playoff at 12-1. 
5. Washington
The Huskies have a massive game for the Pac 12 North title at Washington State on Friday. Win and they'll play either Colorado or USC for the Pac 12 title. 
Win the Pac 12 title game against either of those teams and I believe a 12-1 Washington would make the playoff. 
6. Wisconsin
The Badger offense is suddenly hot. 
Combine that with a solid defense and could Wisconsin win the Big Ten? Yep. 
7. Penn State
If the Nittany Lions beat Michigan State and Ohio State beats Michigan then James Franklin's Penn State team will have completed an improbable run to the Big Ten East title. 
Would 11-2 Penn State make the playoff?
Gear up for a wild debate. 
8. USC
The Trojans are winning over UCLA right now. If they end up losing this game then I'll drop them out of the Outkick top ten. 
9. Colorado
Mike Macintyre should be the national coach of the year. After three seasons with the Buffaloes, Colorado was 2-25 in the Pac 12. This year Colorado is 7-1 in the Pac 12 and plays Utah this coming weekend to lock up the Pac 12 South title. 
Even crazier, if Michigan wins the Big Ten or Clemson stumbles and Colorado goes 11-2 and wins the Pac 12, the Buffaloes could be in the playoff. 
10. Oklahoma
Now 8-0 in the Big 12 this season, the Sooners are still alive on the periphery of the playoff race. 
Beat Oklahoma State and then Oklahoma will need to root for chaos to surge into the playoff. 
---