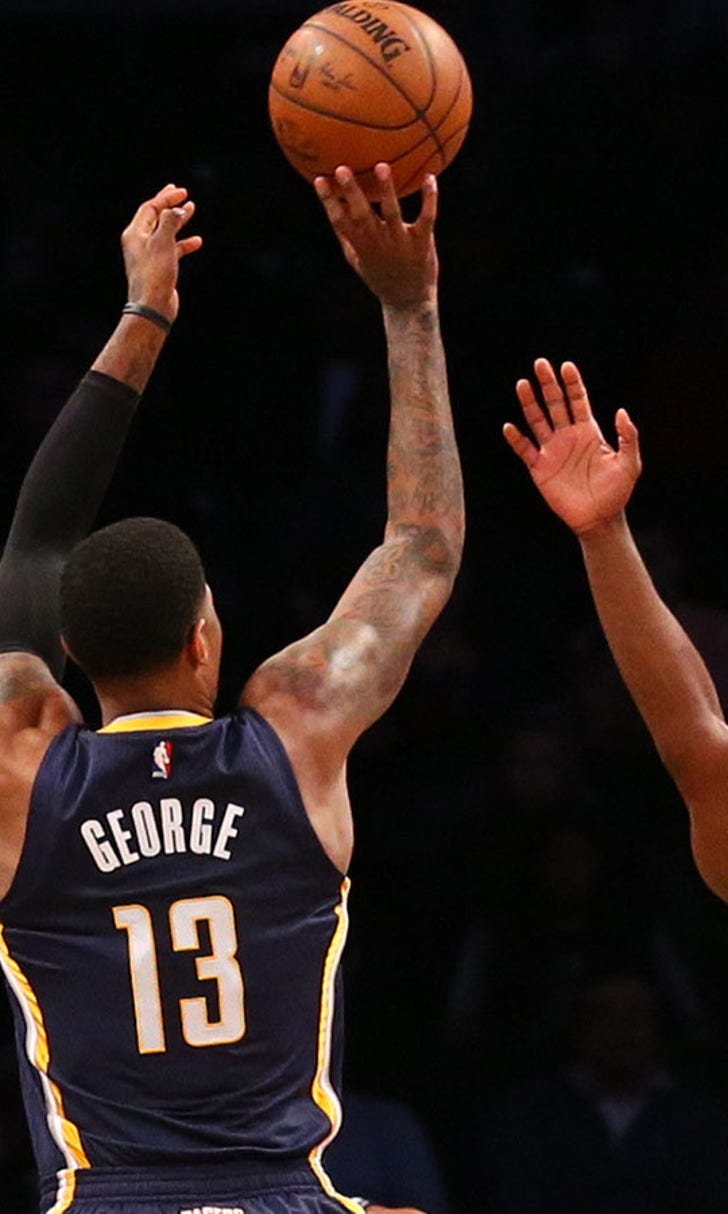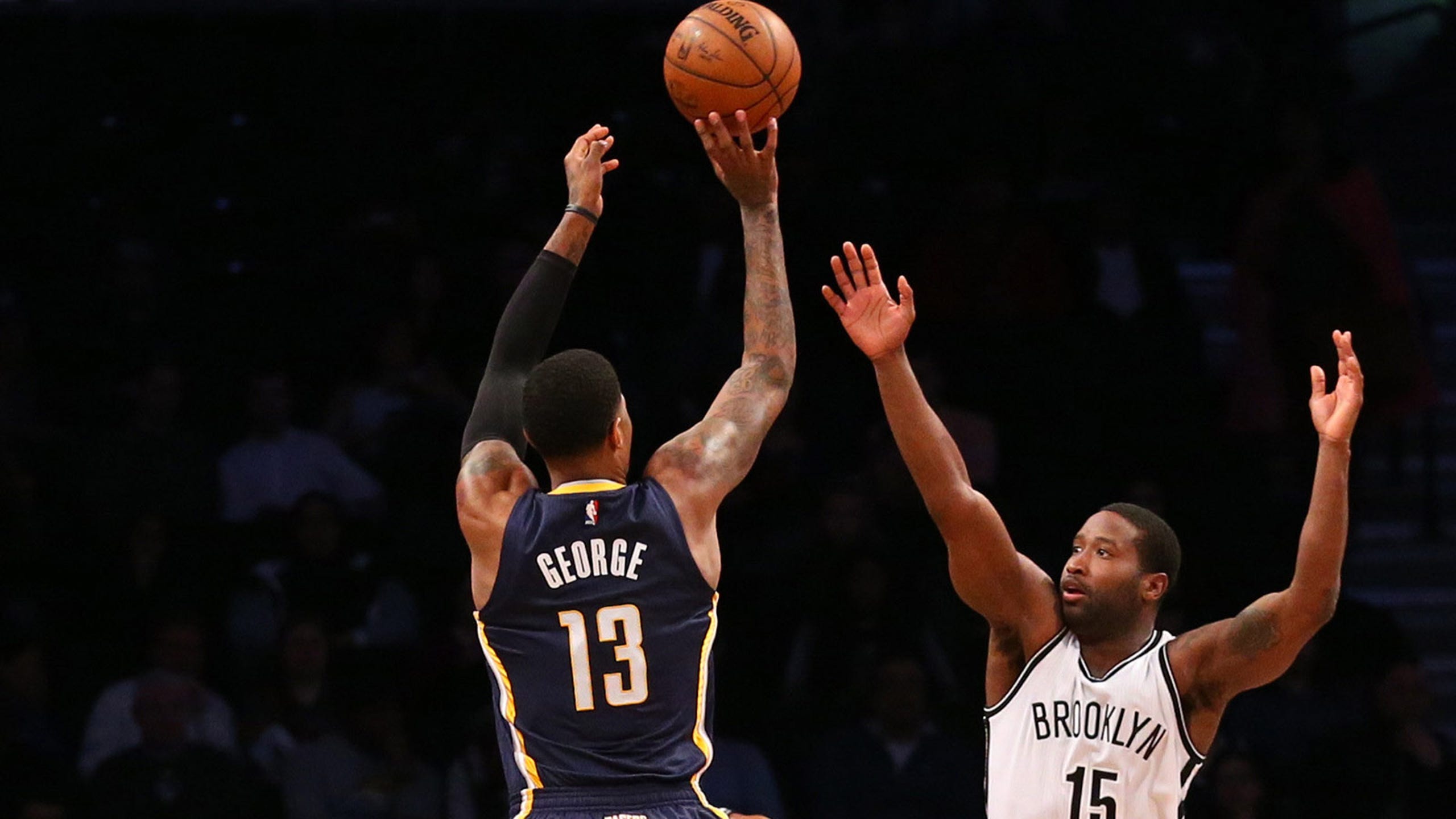 Others are stepping up while PG has a bit of a shooting slump
BY foxsports • February 5, 2016
Paul George might be in a shooting slump, but even his recent form has been better than his games this season against the Atlanta Hawks. Yet those uninspiring performances have garnered the Indiana Pacers a pair of home wins.
Even with strong showings from George or others, the Pacers have struggled in Atlanta for more than a decade heading into Friday night's meeting.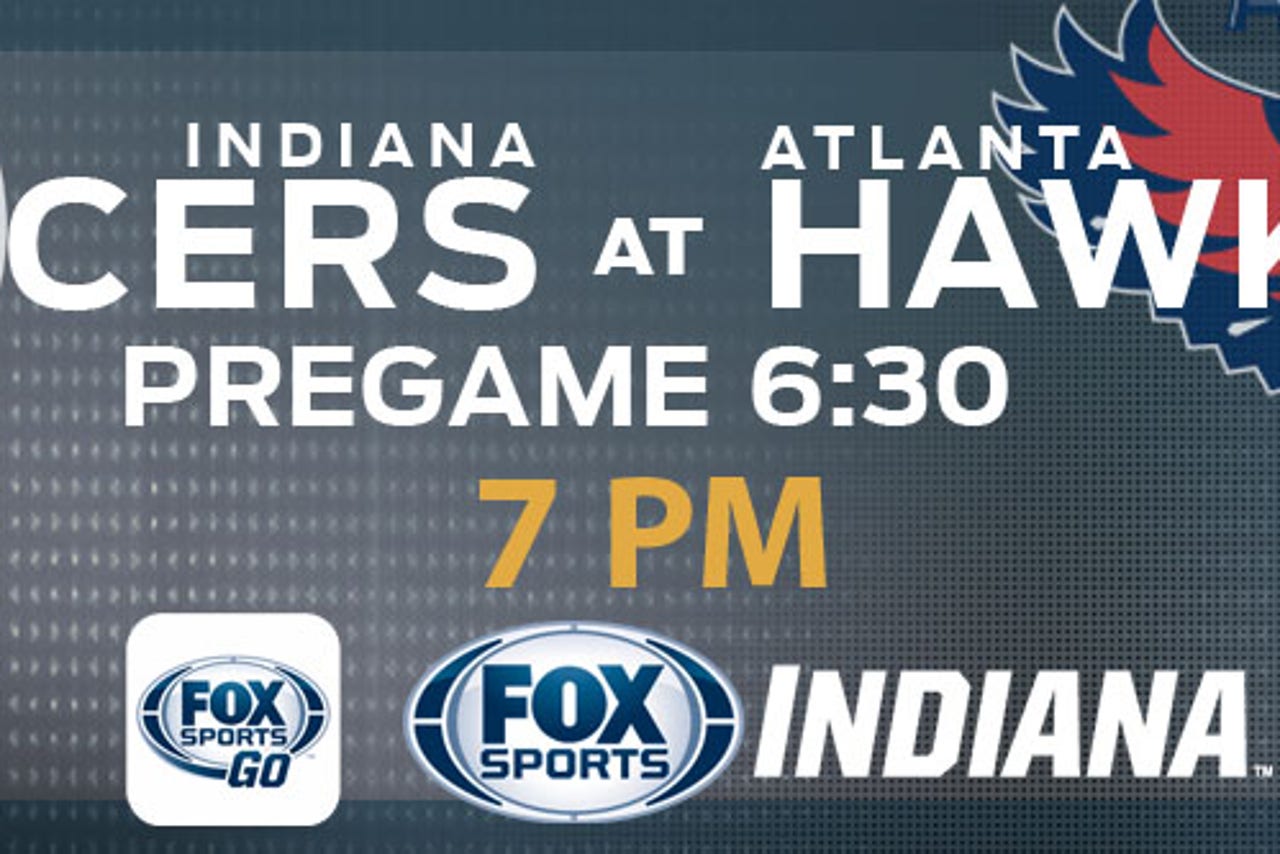 The Indiana wins this season have come despite its top scorer being limited to 20 points on 20 percent shooting, including a 111-92 victory Jan. 28 in which George was 2 of 11 (1 of 7 from 3-point range). It was the first game on the Pacers' current run of winning three of four, which coincides with George's latest round of offensive struggles.
The forward scored 17 points on 6-of-18 shooting in Wednesday's 114-100 win in Brooklyn, and while a stretch of averaging 14.5 points and shooting 30.5 percent isn't personally encouraging, the Pacers (26-23) enjoying success regardless could be a positive.
Against the Nets, it was C.J. Miles stepping up with 27 points on 10-of-15 shooting in 22 minutes off the bench after being limited to 4.4 points per game on 24.0 percent in his previous seven, seeing his minutes dwindle to a mere 11 in Monday's 111-106 overtime home loss to Cleveland.
"It's great," coach Frank Vogel told the team's official website. "That's who he is, he goes in and out. He slumps at times, but it usually comes back around and when he gets going, he's pretty unstoppable. He had a great performance."
Monta Ellis has averaged 20.5 points in the last four games, and emerging rookie center Myles Turner has scored 16.6 per game in his past nine while starting the last four. The Pacers' top draft choice didn't play more than 23 minutes in his first 18 games while averaging 5.9 points.
"If C.J. gets hot like he was in November, I get hot like I was in November, Monta continues to play well, Myles steps up and continues to play at a high level like he's doing, we get Ian (Mahinmi) back from injury, we get (Rodney) Stuckey back from injury, this team can be pretty scary," George said.
The Hawks (29-22) have won 16 of the last 18 regular-season meetings in Atlanta, with two wins last season by an average of 14.5 points. George missed both as he rehabbed from his severely fractured leg.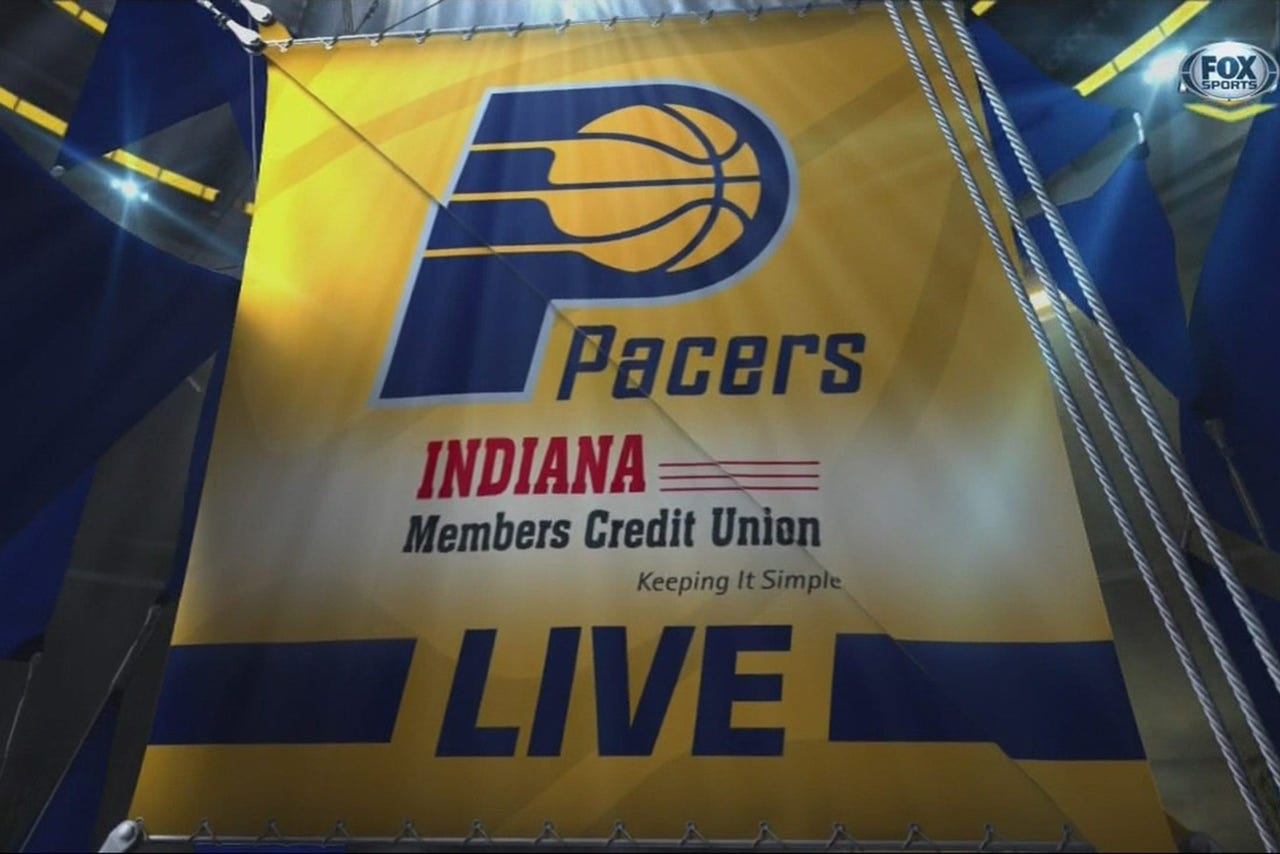 Watch the Pacers Live pregame and postgame shows before and after every Indiana Pacers game on FOX Sports Indiana.
Atlanta is looking for a third straight win after Wednesday's 124-86 victory in Philadelphia, and combined with a 112-97 home win over Dallas two days prior, the Hawks have shot 52.3 percent and hit 24 of 55 (43.6 percent) from 3-point range.
The bench scored 80 points against the 76ers -- the team's highest total since 1987-88 -- and Atlanta improved to 10-2 when its reserves top 40. In the consecutive wins, those players have shot 57.1 percent. In the preceding three losses, their percentage was 33.3 from the field and 18.5 from beyond the arc.
"The bench, more often than not, has been really good for us," said coach Mike Budenholzer, whose reserves rank fifth in field-goal percentage (45.2) but 20th in points (34.2). "They tend to do it with their defense. They have a real disruptive way about them and it leads to good offense, and our whole team feeds off of that."
The Hawks are seeking a return to consistency from leading scorer Paul Millsap, who's been held to 9.8 points on 33.3 percent shooting in his last four games dating to an ankle injury suffered against Indiana. He was limited to four points in 13 minutes and has averaged 10.6 points and shot 39.8 percent in the last nine meetings.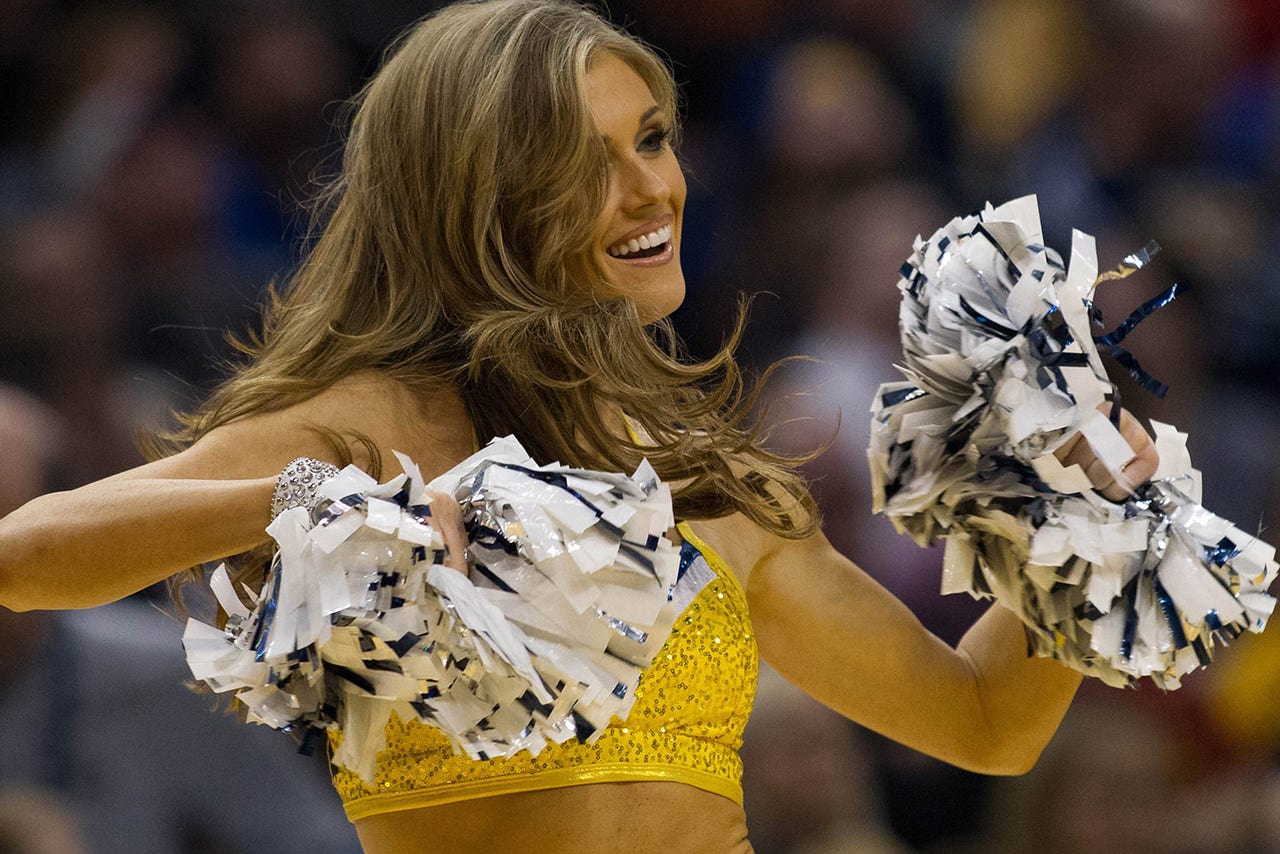 Flip through our photo album of Pacemates and other NBA cheerleaders.
---
---