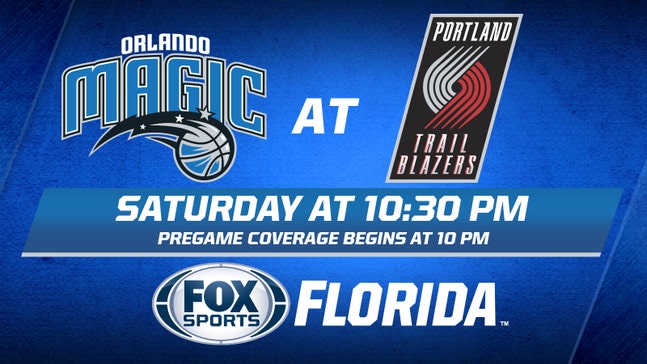 Orlando Magic at Porland Trail Blazers game preview
Published
Mar. 12, 2016 11:00 a.m. ET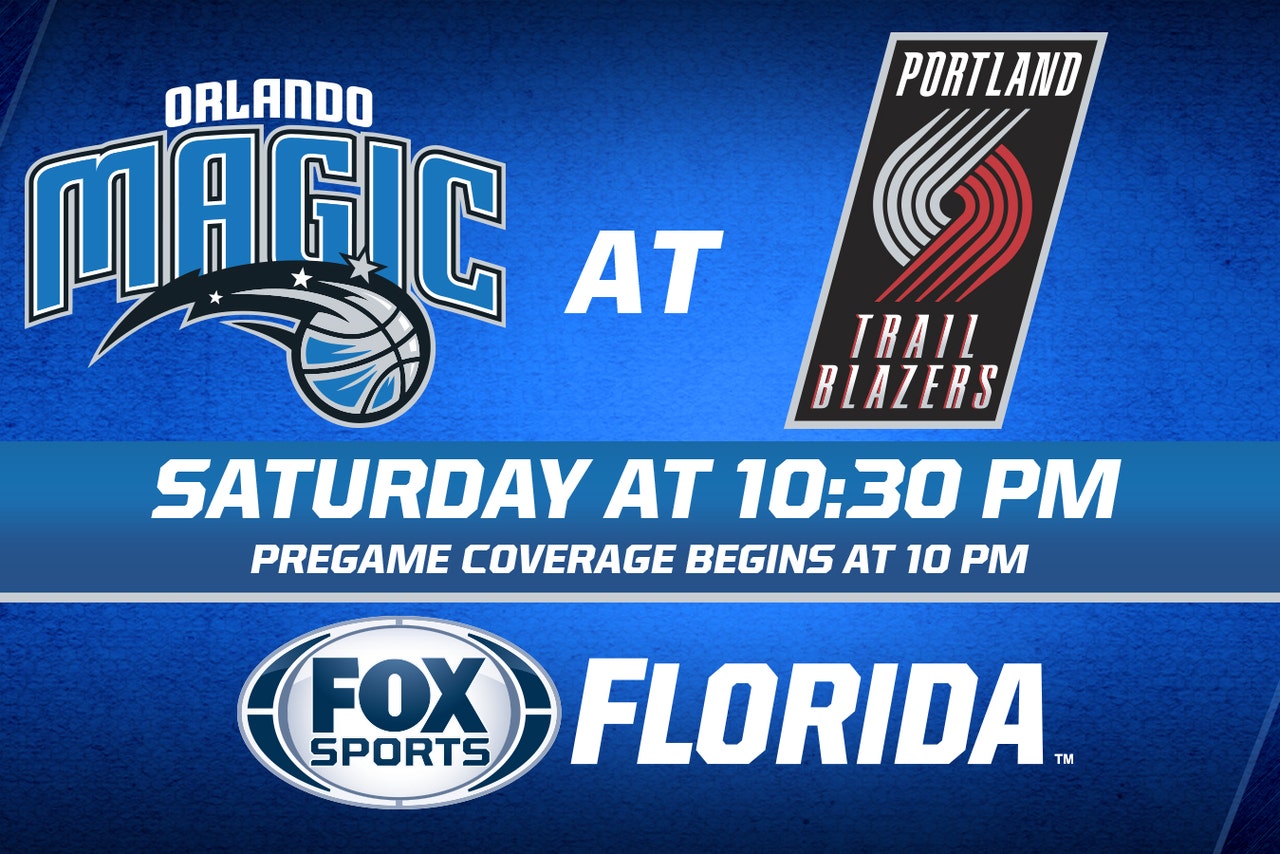 The Portland Trail Blazers came up well short in their bid for a second win in three weeks against the NBA's best team.
Next up is the struggling Orlando Magic, but two other Western Conference powers loom close behind.
With a difficult trip waiting around the corner, the Trail Blazers look to snap out of their recent funk when they host the Magic on Saturday night.
Portland (34-32) is not far removed from an 18-4 stretch which included a statement-making 137-105 win over league-leading Golden State on Feb. 19.
That storyline has flipped quickly, though, after Friday's 128-112 loss to the Warriors marked the Trail Blazers' fourth defeat in five games and dropped them back into a congested West playoff race.
Portland currently holds the sixth seed, just one-half game ahead of Houston and Dallas and three and a half up on Utah.
With Damian Lillard scoring in bunches and a defensive improvement on the other end of the floor, Portland seemed in control of its postseason fate, but Friday's blowout was a completely different story.
Lillard made only 5 of 19 shots for 17 points back in his native Oakland, and the Warriors jumped out to an 81-61 lead at halftime and led by as many as 32 points.
Sure, it was against the league's highest-scoring team, but Portland has suddenly surrendered 118.6 points per game over its last five after holding opponents to 99.7 over the previous 15.
The Blazers follow this contest with a four-game trip beginning at Oklahoma City on Monday before a visit to San Antonio on Thursday. They then head to New Orleans on Friday before closing the swing March 20 in Dallas.
"We'll check out what we can do better tomorrow on the film and what we did well and just bounce back against Orlando," Meyers Leonard told the team's official website. "That's the main thing right now, Orlando. This game is over with, Orlando is huge for us tomorrow night."
Lillard was bound to fall back to earth at some point, but he just so happened to plummet against a team he torched for 51 points last month. That was part of a stretch in which he averaged 33.3 points over 13 games, including 41 in Tuesday's 116-109 win over Washington - Portland's 10th win in its last 12 home games.
Lillard will try to regroup against a team he's never scored 20 points against. He's averaged 14.7 versus the Magic in seven career meetings, and he made just 4 of 15 shots and 2 of 9 from 3-point range for 19 points in a 102-94 loss Dec. 18.
Orlando (28-36) has won the last two in this series, though the Trail Blazers have taken three straight and five of six in Portland.
Despite Friday's 107-100 victory at Sacramento, the Magic are one of the league's worst teams since Jan. 1 with a 9-23 record.
Three teams and four and a half games stand in the way of the East's eighth and final playoff spot, though Orlando isn't ready to count itself out of a postseason push.
"We want it, everybody in this locker room wants it," Aaron Gordon said. "A couple of games here and there and we can be right back in it. We just have to keep focused. We need to make sure we're doing the right things to make that push."
Gordon scored 20 points and grabbed 11 rebounds while helping the Magic snap a four-game skid on the road against the Kings.
---