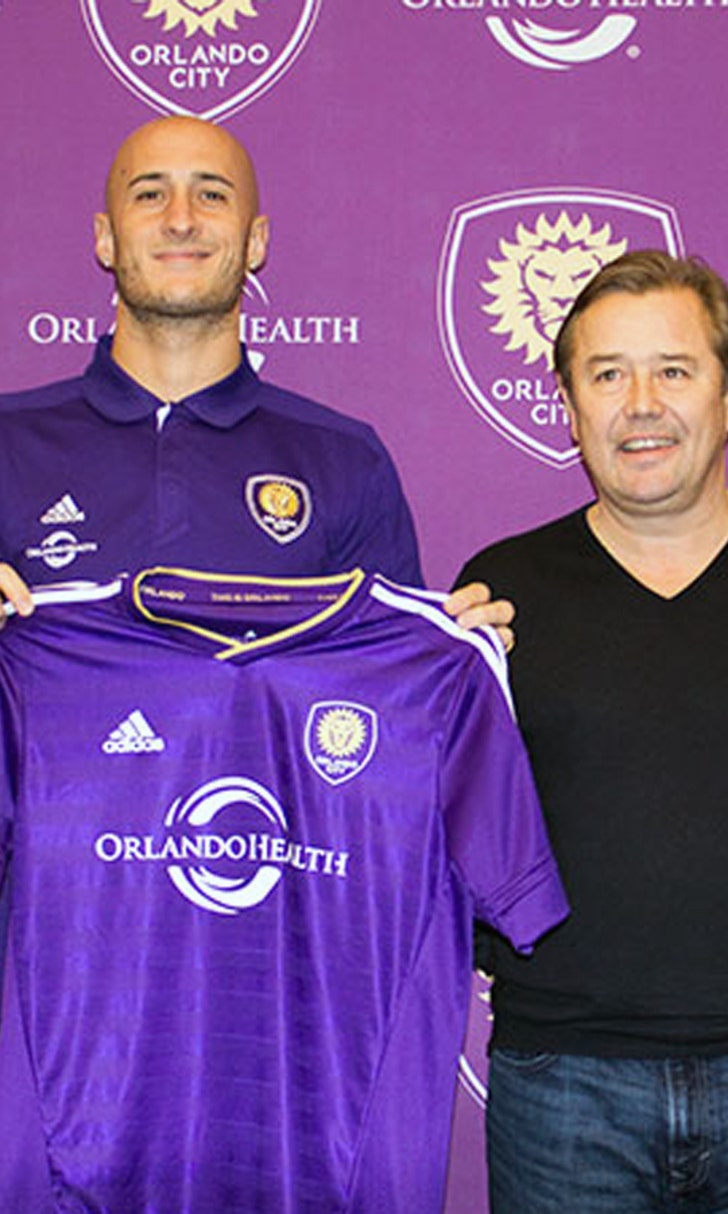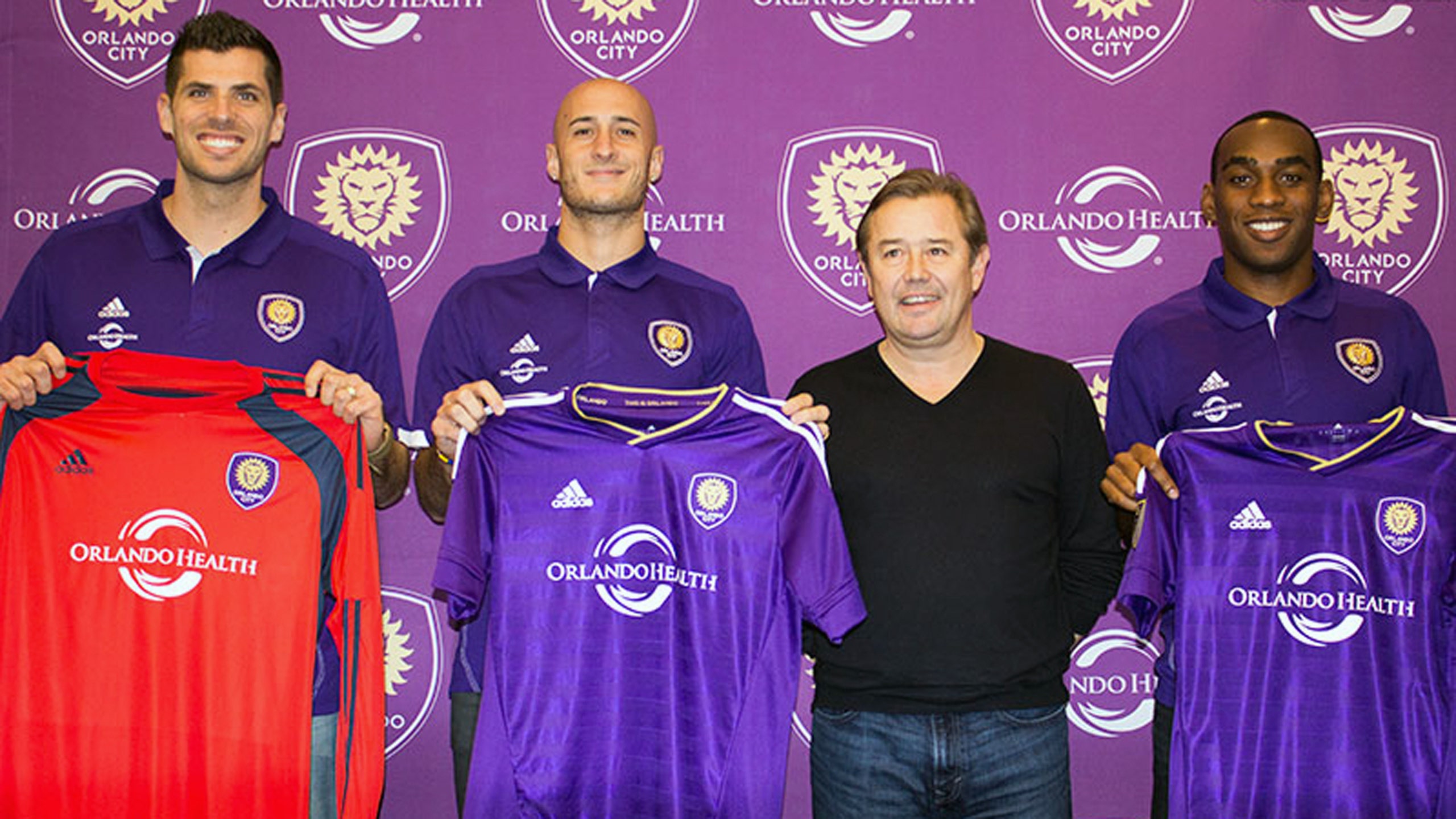 Orlando City searches for experience to complement existing core before MLS debut
BY Kyle McCarthy • December 10, 2014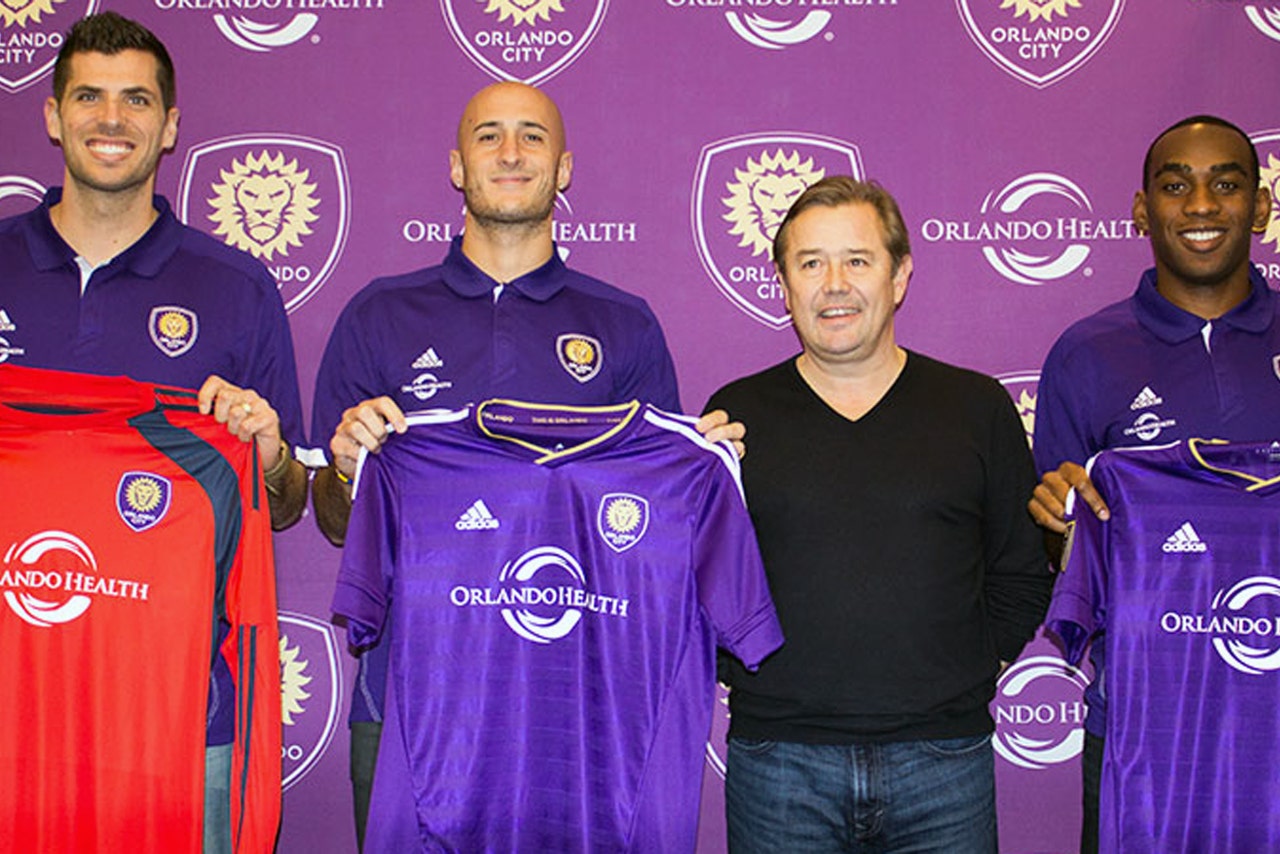 Leave it to a veteran to notice the important details of his surroundings. Former Houston goalkeeper Tally Hall spent Monday in the offices of Orlando City. He confirmed his long-awaited arrival from the Dynamo earlier in the day and expounded on the meaning of the glittering silverware he found at his new club.
"I'm sitting here in the City office and they have some trophies already," Hall said during a conference call on Monday. "That winning mentality doesn't go away with the jump to MLS. That winning expectation is still here. As players, we place it on ourselves. As a team, that's our goal. I'm looking at the roster as it continues to grow. I'm excited to be playing with these guys. It's exciting times here. I'm happy to be a part of it."
Hall will need to wait a bit to participate fully after sustaining a torn right ACL in September, but his presence -- combined with the concurrent arrivals of former Sporting Kansas City linchpin Aurelien Collin and Philadelphia stalwart Amobi Okugo -- speaks volumes about the priorities for Orlando City as the squad takes shape for 2015.
Orlando City coach Adrian Heath and general manager Paul McDonough focused on bolstering the core of players identified over the past six months with proven MLS performers. The additions of Collin, Hall and Okugo -- plus the signing of former San Jose coach Mark Watson as an assistant coach last month -- supply some necessary nous for a group light on MLS experience.
Talent isn't the issue. Former FIFA World Player of the Year Kaka offers an important building block on and off the field, while the USL PRO exploits of fullback Luke Boden and Trinidad and Tobago international midfielder Kevin Molino supply encouraging signs about their potential transitions to MLS. Estrela, Harrison Heath, Rafael Ramos, Tommy Redding and Tyler Turner boast youthful promise as possible options.
The recent arrivals -- plus the cadre of players plucked out of the expansion draft on Wednesday afternoon -- reinforce the groundwork already in place. Collin remains one of the top defenders in MLS despite an inconsistent year with Sporting Kansas City. Hall is a genuine number one, though he must recover completely from his knee complaint before assuming those duties. Okugo deserves a longer look in central midfield after Philadelphia shuttled him back and forth to plug holes in central defense.
At this stage, Orlando City needs those sorts of players to inject their knowledge and strengthen the core of the side. If everything proceeds according to plan and a few more key pieces (particularly in central defense and up front) join them along the way, then they could play an important role in leading Orlando City to a successful first campaign.
"Not only do we have three really important pieces and really good players, but, more importantly, we've got experience in this league," Heath said. "We feel as though that is going to be important for us in our first year."
The landscape in Orlando ahead of the debut campaign presents a marked contrast with the course charted by New York City FC. NYCFC allied high-profile signings like Frank Lampard and David Villa with the arrivals of several familiar MLS figures to construct the necessary platform. The marketplace in New York City requires a more vibrant push to introduce a team with a nascent structure and a significant burden to impress straight away.
Kaka certainly sparks plenty of interest in Orlando, but the task is a bit different in central Florida. Orlando City -- like several of its expansion predecessors -- is not building from scratch. Existing infrastructure governs the transition. The established practices cultivate familiarity and negate the need to establish the principles within the ranks.
Instead of focusing on setting the right direction, Orlando City must simply follow the course charted over the past few years and tweak it accordingly for the more strenuous challenges ahead. The extensive turnover from the USL PRO side this year to the MLS squad for next campaign strips away some of the familiarity, but the consistency within the front office and the technical staff underscores those enduring values.
It also leads to higher expectations. Those trophies created a culture of winning. It is down to this new group of players to sustain it as Orlando City makes the big leap next year.
"Hopefully, we can hit the ground running," Heath said. "As the owner has already stated, we aren't coming to make the numbers up. We want to be competitive from day one. I think with the guys we've signed today, it shows our intent to hit the ground running and try to make a go of it next year."    
---