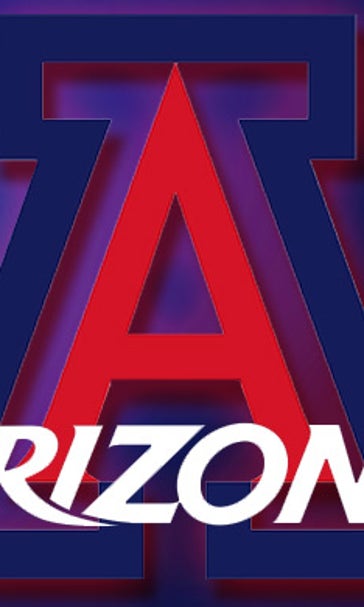 Oregon State's Moore goes the distance to beat Arizona
April 18, 2015

CORVALLIS, Ore. -- Coach Andy Lopez told his starting pitchers he wanted to meet them on the mound in the ninth. Unfortunately for the Wildcats, it was Oregon State's starter who went the distance.
Key two-out hits drove in runs in the fourth and eighth innings, providing enough cushion for Andrew Moore to toss a five-hit shutout as the Beavers downed visiting Arizona 3-1 Friday evening at Goss Stadium.
Moore (4-1) allowed one run on five hits and a pair of walks, which were offset by eight strikeouts in his first complete game of the season.
Cody Hamlin (4-2) went toe-to-toe with Moore, but he was unable to make it to the ninth inning. The righty scattered nine hits and issued just one walk in 7 2/3 innings, but he did surrender three runs and never received enough support from his offense.
Oregon State (24-11, 7-6 Pac-12) struck for an early run against Hamlin. Trever Morrison was 2-for-3, and his opening single set up Jeff Hendrix's run-scoring hit to stake the Beavers to a first-inning lead.
The only blemish on Moore's line was a run on consecutive hits in the top of the fourth. Kevin Newman tripled to right-center and Riley Moore followed with an RBI single to right field, briefly tying the game.
Logan Ice's two-out, run-scoring double into the right field corner gave the lead back to the Beavers in the home half of the fourth.
In the eighth, Hamlin hit Hendrix with a pitch and, with two outs, Michael Howard drove in a valuable insurance run to push the lead to 3-1.
Arizona (23-12, 8-8 Pac-12) had a chance to tie or take the lead in the top of the sixth, but Moore racked up a pair of punch-outs to escape trouble.
Trailing 2-1, Scott Kingery doubled and Newman singled, placing runners at the corners with one out. After Arizona's Riley Moore struck out, Bobby Dalbec was intentionally walked to load the bases for Michael Hoard, who went down on strikes.
The right-handed Moore cruised from there, setting down the Wildcats in order in the seventh and eighth innings. In the ninth, he worked around Dalbec's one-out single to finish off the series-opening victory.
NOTES
Andrew Moore's first complete game of the season was also the first complete game thrown by an opposing pitcher against Arizona. ... Moore held the Wildcats to one run, matching their lowest scoring output of the season. ... Bobby Dalbec reached base for the 35th straight game to begin the season and extended his hitting streak to 12 games. ... Scott Kingery's sixth-inning double extended his hitting streak to 11 games. ... Kevin Newman, who was 2-for-4, stole his team-leading 13th base of the season.
---