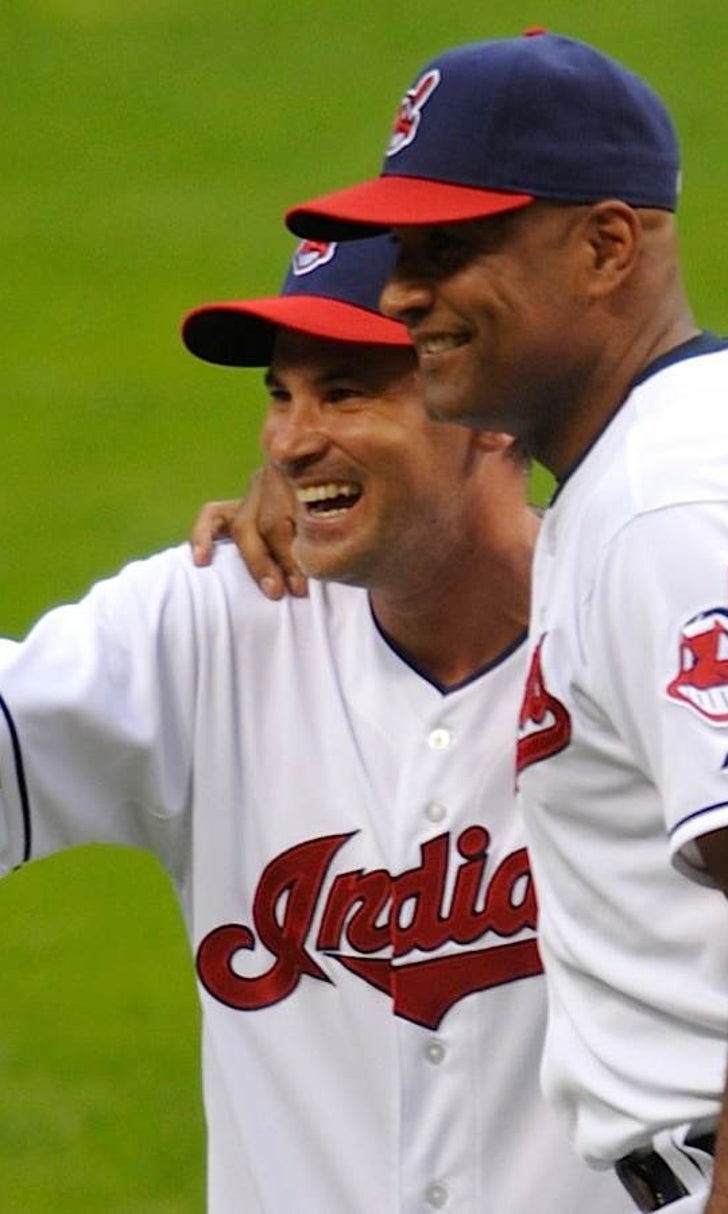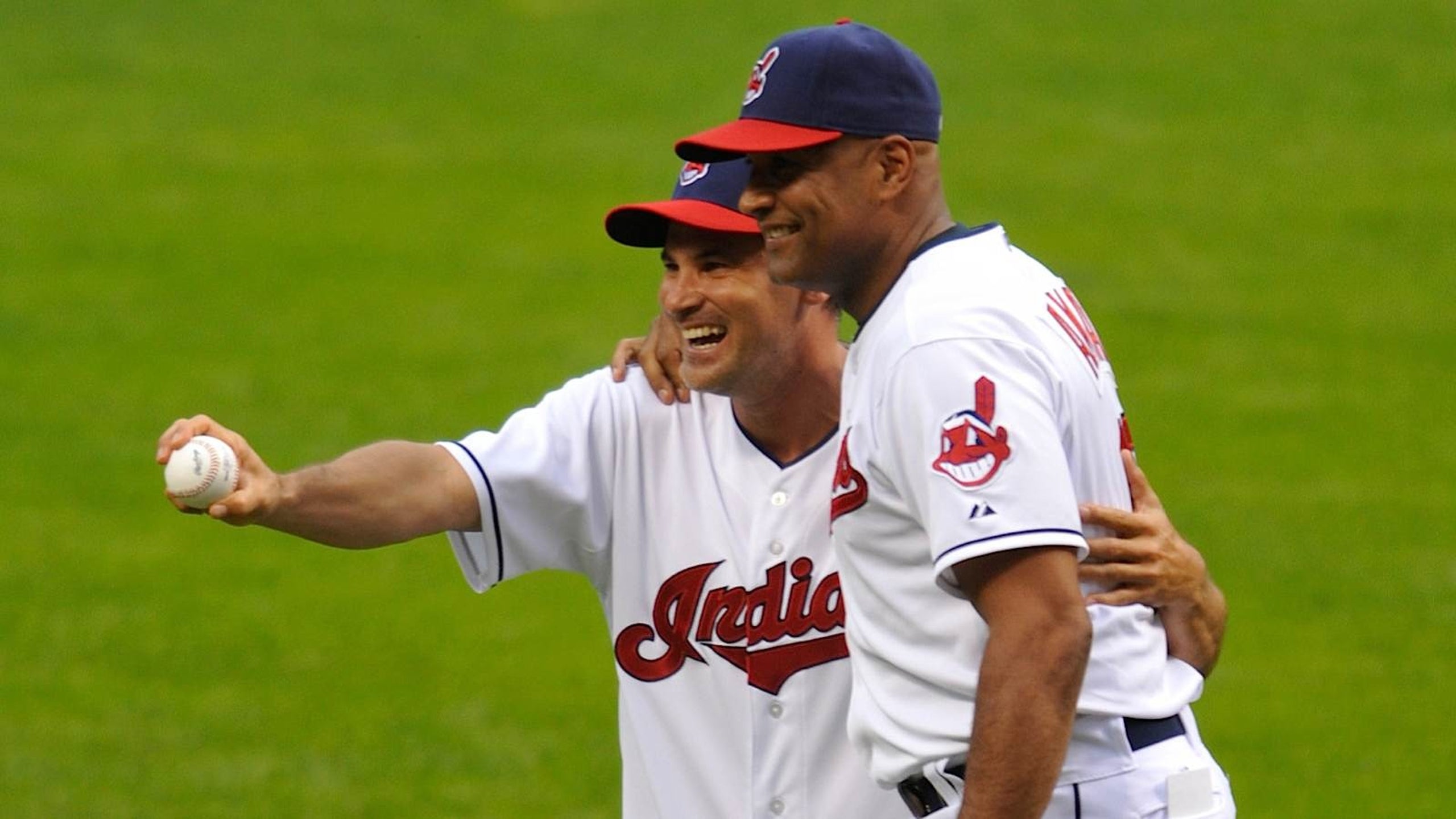 Omar Vizquel to be inducted into Indians Hall of Fame
BY Marcus Hartman • January 21, 2014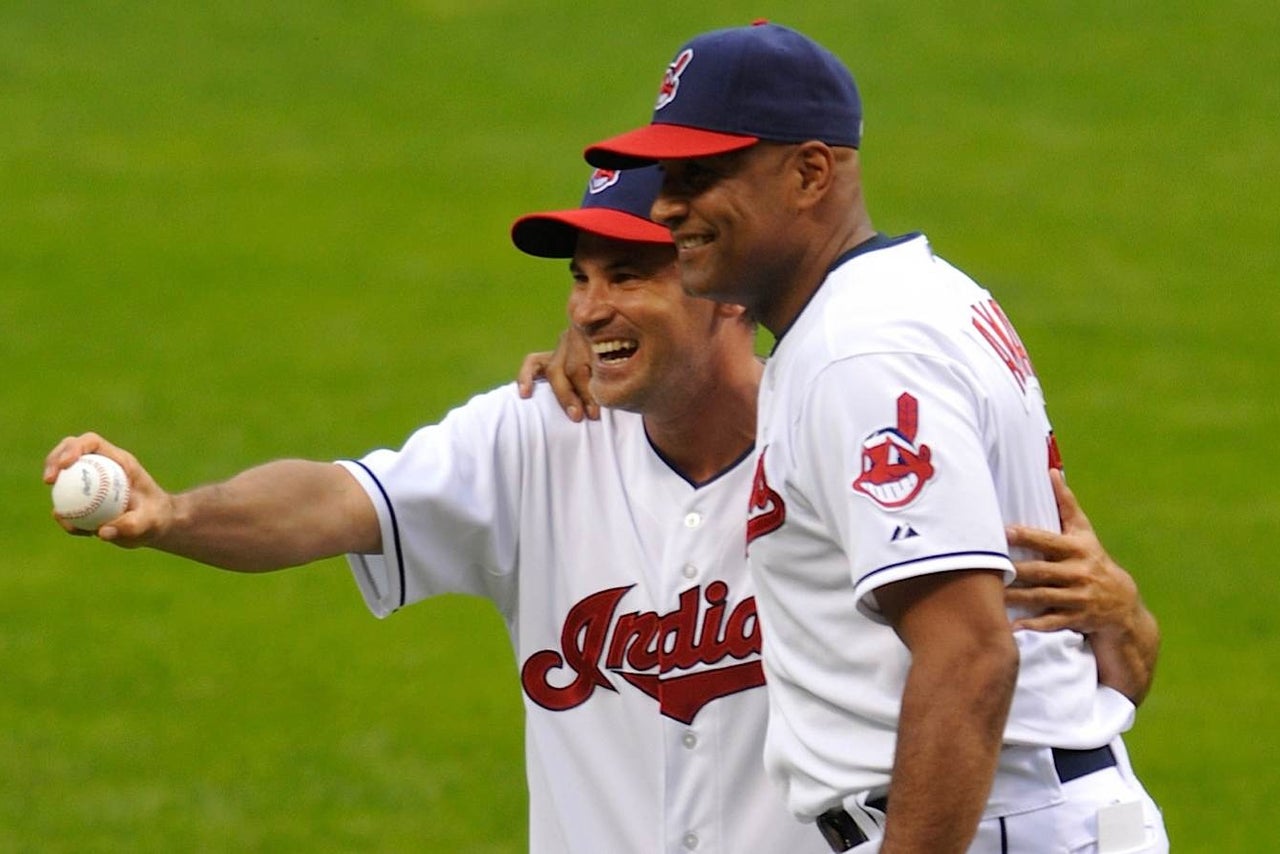 The Cleveland Indians announced Tuesday morning Omar Vizquel will be inducted into the team's hall of fame June 21.
Vizquel, a shortstop who won 11 Gold Gloves and made the American League All-Star team three times, played for the Indians from 1994-2004 as part of a 24-year major league career.
"I never thought that I could belong to a prestigious group of players that have given everything to the city of Cleveland in an Indians uniform," Vizquel said via a team release. "My priority always was the game and to enjoy it as much as possible. I'm honored by this and to have had the chance to play for the Indians."
He batted .283 for the Tribe with 60 home runs, 584 RBIs, 279 steals, 288 double and 39 triples and was part of the 1995 and '97 teams that won the AL pennant. The Caracas, Venezuela, native helped Cleveland win six American League Central titles.
"Omar was a transcendent player and one of the best of all time at his position," Indians Senior Vice President of Public Affairs Bob DiBiasio said in the release. "He was a big part of one of our organization's most successful periods, and we're excited for him to join the Indians Hall of Fame."
Vizquel will be the 40th player inducted into the team's hall of fame (established in 1951) when the Tribe plays host to the Tigers.
The team also plans to recognize Jimmy Dudley, an Indians TV broadcaster from 1948-67 on WJW and WRE. Dudley, who passed away in 1989, also broadcast football for the Browns, Baltimore Colts and Ohio State.
CLEVELAND INDIANS HALL OF FAME MEMBERS (39)
CA SANDY ALOMAR- Inducted 2009
OF EARL AVERILL- Inducted 1951
2B CARLOS BAERGA- Inducted 2013
P JIM BAGBY, SR.-Inducted 2007
SS LOU BOUDREAU- Inducted 1954
3B BILL BRADLEY- Inducted 1957
SS RAY CHAPMAN- Inducted 2006
OF ROCKY COLAVITO- Inducted 2006
P STAN COVELESKI- Inducted 1966
OF LARRY DOBY- Inducted 1966
P BOB FELLER- Inducted 1957
P WES FERRELL- Inducted 2009
OF ELMER FLICK- Inducted 1963
P MIKE GARCIA- Inducted 2007
MGR/2B JOE GORDON- Inducted 2008
P MEL HARDER- Inducted 1951
MGR/1B MIKE HARGROVE- Inducted 2008
CA JIM HEGAN- Inducted 1966
OF JOE JACKSON- Inducted 1951
P ADDIE JOSS- Inducted 2006
3B KEN KELTNER- Inducted 1951
2B NAP LAJOIE- Inducted 1951
P BOB LEMON- Inducted 1960
OF KENNY LOFTON- Inducted 2010
MGR. AL LOPEZ- Inducted 2006
P SAM McDOWELL- Inducted 2006
P CHARLES NAGY- Inducted 2007
CA STEVE O'NEILL- Inducted 1951
P SATCHEL PAIGE- Inducted 1965
RHP GAYLORD PERRY-Inducted 2012
3B AL ROSEN- Inducted 2006
P HERB SCORE- Inducted 2006
SS JOE SEWELL- Inducted 1951
OF LOUIS FRANCIS SOCKALEXIS-Inducted 2006
OF TRIS SPEAKER- Inducted 1951
1B/DH ANDRE THORNTON- Inducted 2007
1B HAL TROSKY- Inducted 1951
P EARLY WYNN- Inducted 1972
P CY YOUNG- Inducted 1951
---