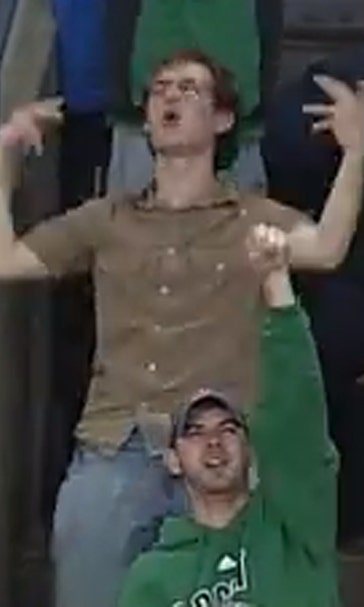 Old Bon Jovi song back on the charts thanks to dancing Celtics fan
BY foxsports • November 20, 2013
You probably saw the video above on one of your friend's Facebook pages last week.
The video of the Celtics fan dancing wildly to Bon Jovi's "Livin on a Prayer" was uploaded in 2009 but for some reason it went viral again.
Now it has helped Bon Jovi, as the song is back on the Billboard charts.
"According to Billboard.com, Bon Jovi's 1987 #1 hit "Livin' on a Prayer" has landed at 25 on the Billboard Hot 100 this week. It surged 390% last week thanks to the renewed popularity of a 2009 viral video of Celtics fan Jeremy Fry dancing to the song at Boston's TD Garden."
Wait, that song is 26 years old?
Holy moly, we're old. Great.
(H/T Deadspin/Gawker)
---