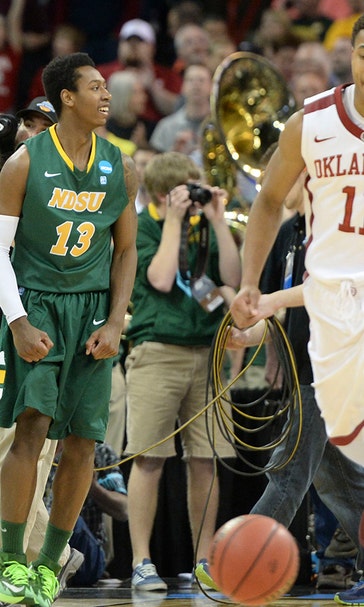 Oklahoma upset in tournament by North Dakota State
March 20, 2014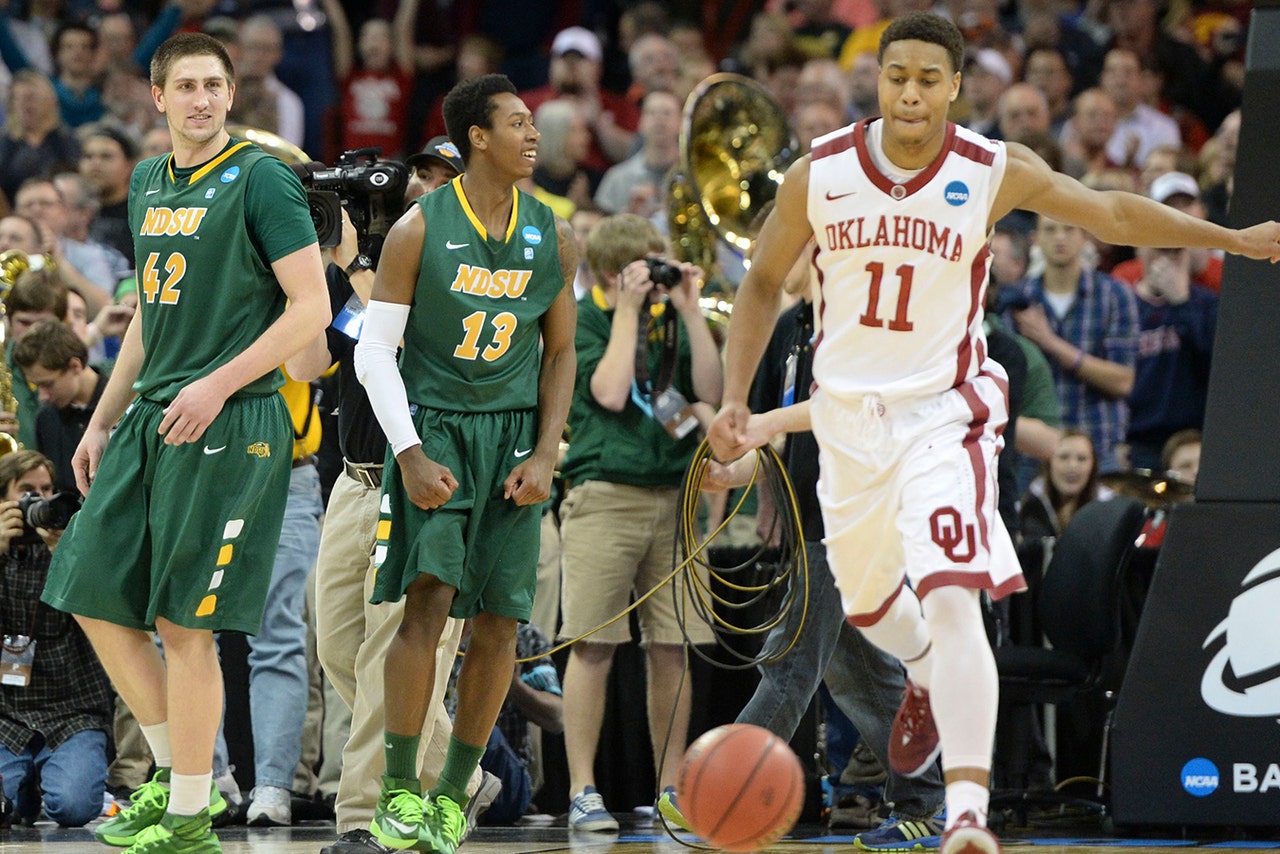 This wasn't an upset, Thursday's loss in the opening round of the NCAA Tournament.
It wasn't, despite the fact Oklahoma came in as the No. 5 seed and North Dakota State was the No. 12 seed.
Besides, it's not like the Sooners have any long-standing tradition of early success in the NCAA Tournament.
The surprise wasn't that OU lost, 80-75 in overtime, it was how.
A team so challenged by defense all year was undone by its offense in Spokane, Wash., and because of it, the Sooners didn't advance in the NCAA Tournament for the second year in a row.
North Dakota State smoked OU in the first half, shooting 62.5 percent and led by just eight. The Bison shot 52 percent for the game and needed overtime to move on. All told, the Oklahoma defense wasn't good, but looking back on this one, no one will be thinking about the defense.
The offense was miserable. OU came in averaging 82.2 points per game and had just 29 at halftime. The Sooners went the last 3:34 of the first half without a point and gave up a 9-0 run.
In the second half, before Buddy Hield had a wide-open 3-pointer to win the game in regulation and before Jordan Woodard's shot came up short that also would have sent OU into the next round, the Sooners went 8:39 without a field goal, including a run of more than 5:30 without a point.
Huh?
That's not typical for a team like the Sooners who have had all their trouble stopping, not scoring, this year. Hield came in averaging more than 15 points per game. He went 4-of-14 for nine points. Ryan Spangler had been a force inside. He had just five shots, making one, and winding up with three points – seven below his average. Woodard was three-of-nine. All of those players will be back next year and will certainly be better. Only senior Cam Clark seemed interested in shooting Thursday. He went 9-of-21 for 25 points.
Yet, here the Sooners were. Unable to score and still in the game, then they missed a pair of free throws in the closing seconds that would have taken the lead to five. Instead it was three and NDSU tied the game on a 3-pointer before Heild and Woodard missed at the end of regulation.
OU went 12-of-30 from the 3-point line and shot 34.7 percent for the game. The 82.2 points per game was good for seventh nationally. The 45 percent it shot wasn't even within reach.
OU struggled in its NCAA opener, but that's not surprising. The Sooners have won just seven opening-round NCAA games in the past 24 years. They have lost all five of coach Lon Kruger's postseason games in Kruger's three seasons at OU, including a first-round Big 12 game this year.
This team hasn't been great in elimination scenarios. However the Sooners have been great on offense.
Just not Thursday night.
Follow Andrew Gilman on Twitter: @andrewgilmanOK
---