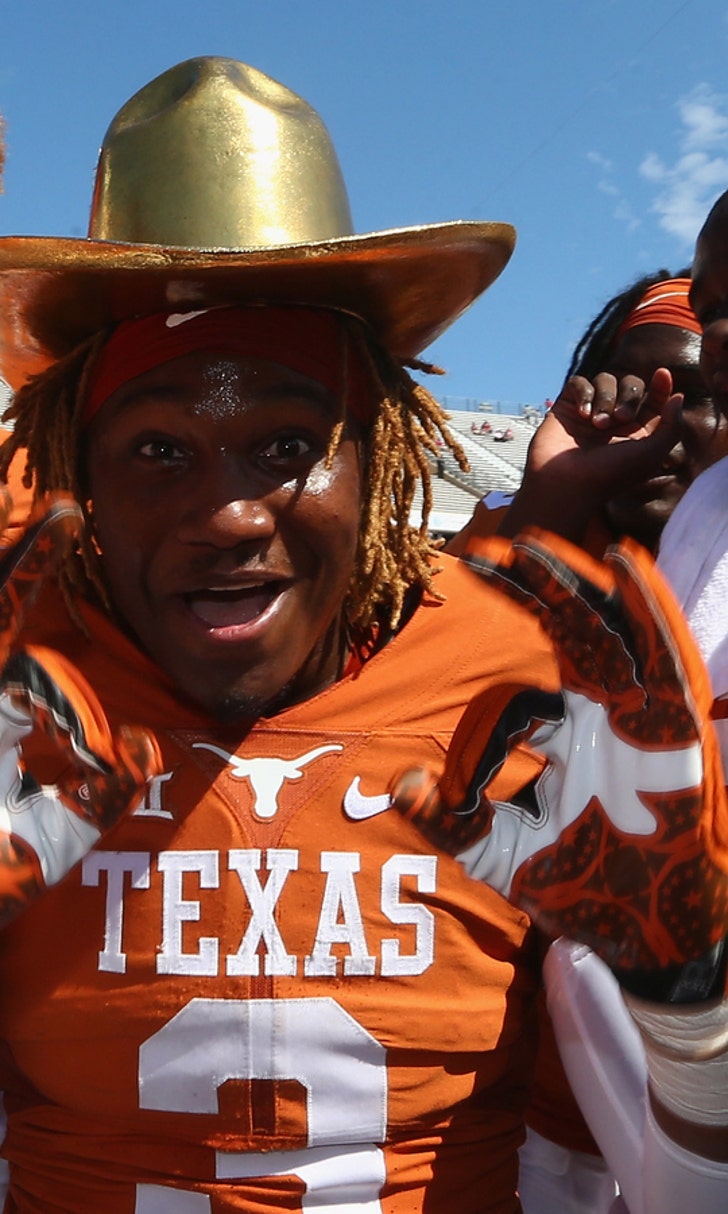 Oklahoma Prepared, But Not Ready, To Stop Swoopes, Texas
BY foxsports • October 13, 2015
Mike Stoops knew what was about to happen Saturday in the fourth quarter when Texas quarterback Tyrone Swoopes came in.
But the thing is, the Oklahoma defensive coordinator couldn't do anything to stop it. 
Swoopes got the snap, took a step forward and then back before rising up and throwing to Caleb Bluiett for a touchdown that put the Longhorns ahead by two touchdowns. 
"They hadn't shown it, but I knew it was there because we just had stopped the run," Stoops told The Oklahoman after Saturday's 24-17 loss in the Cotton Bowl. 
"They weren't going to run it again. We had them outnumbered and just didn't have our guys prepared, ready for the play," Stoops said.
Meanwhile, Monday, Oklahoma coach Bob Stoops said communication this season, with his brother Mike in the press box has never been better since he he came to Oklahoma before the 1999 season. 
"When they got in that set, I knew it was coming and I didn't have them obviously prepared enough," Mike Stoops said Saturday to The Oklahoman. 
---
---