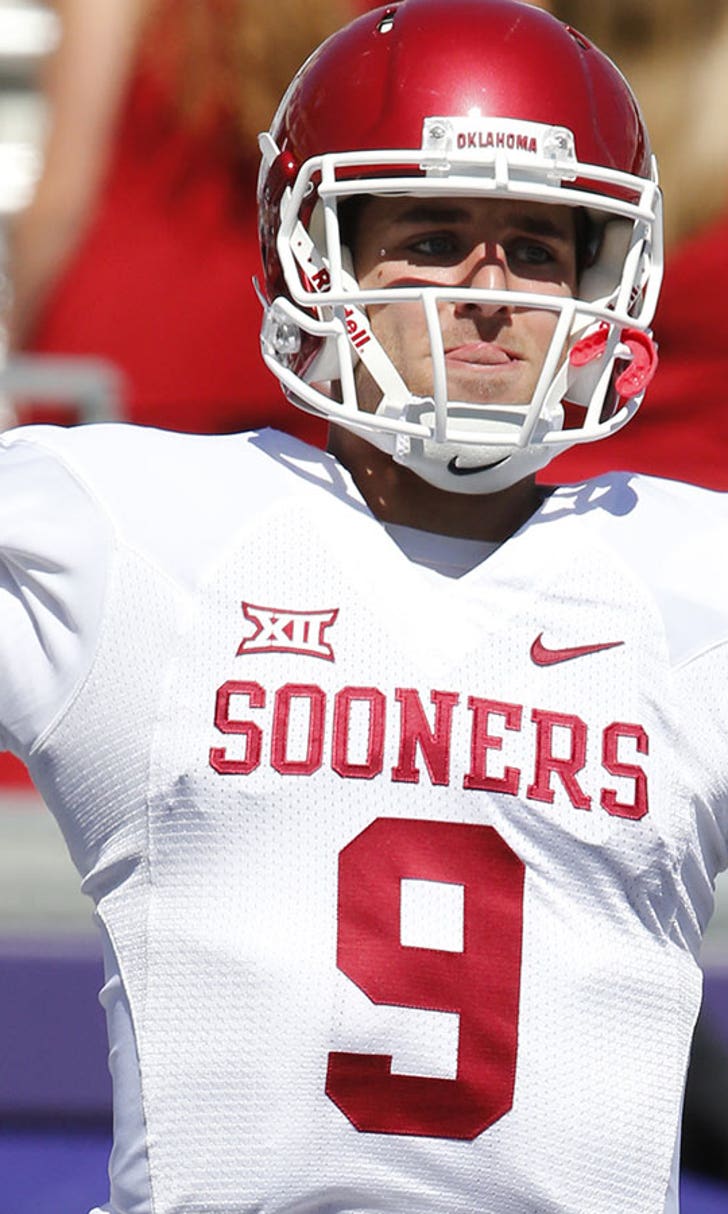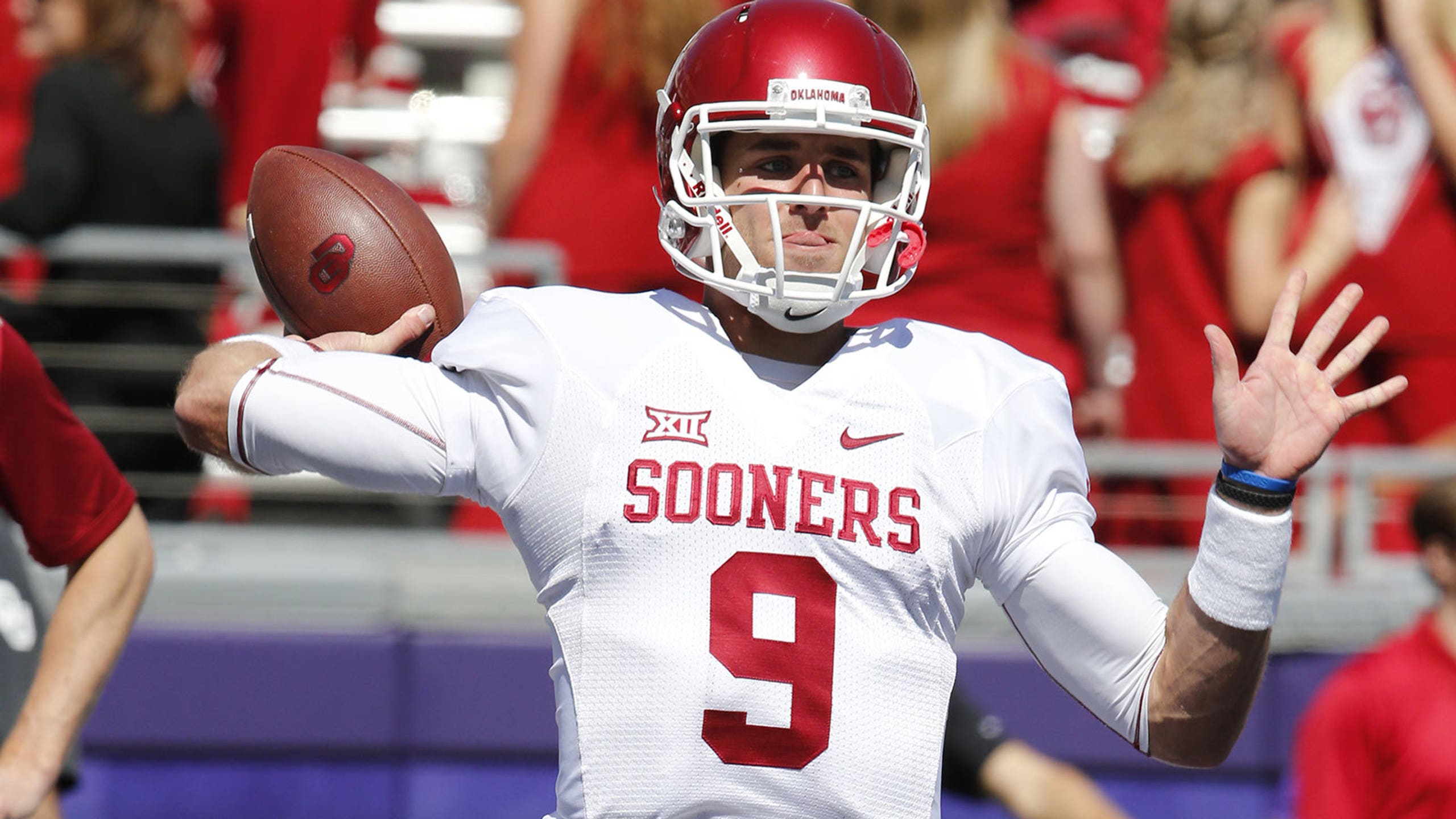 Oklahoma coach Stoops expects QB Knight to start bowl game
BY foxsports • December 17, 2014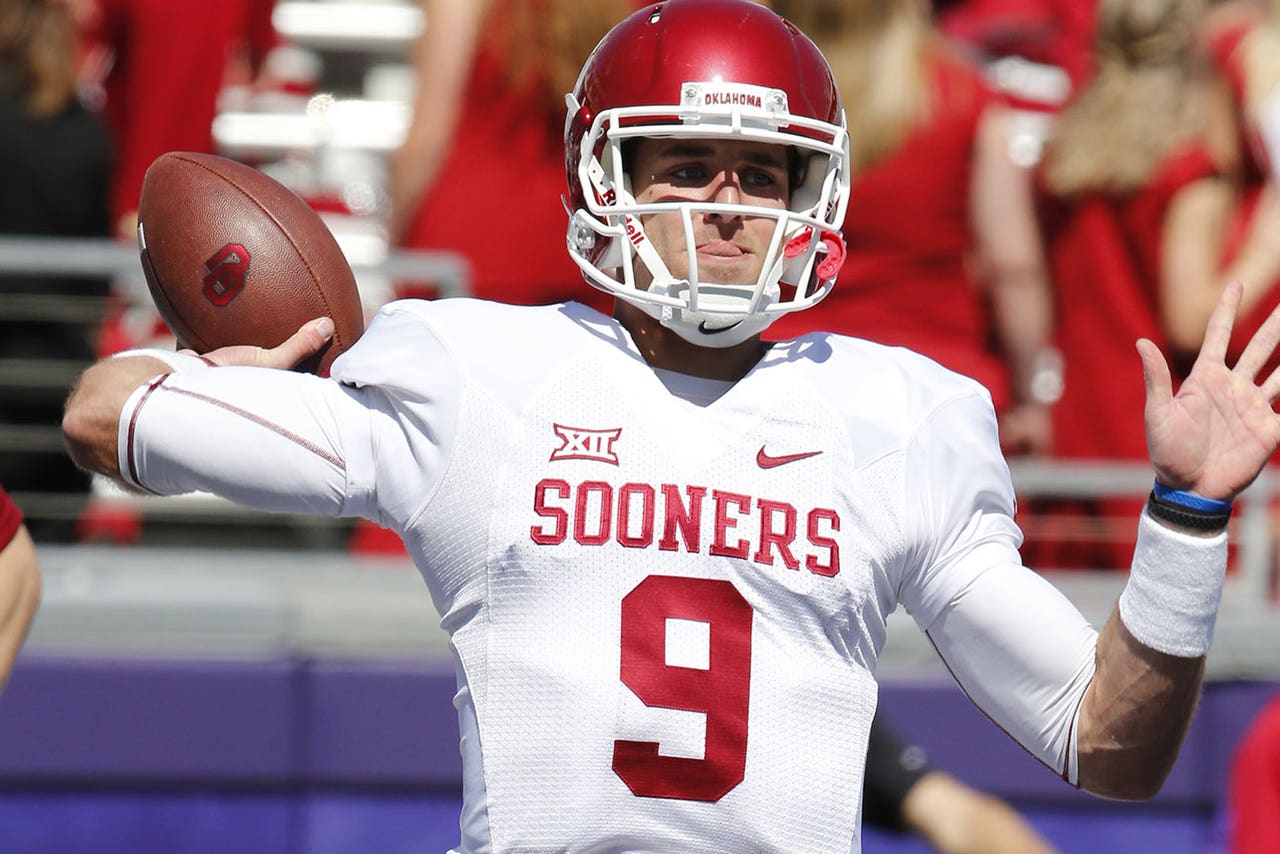 NORMAN, Okla. -- Trevor Knight will start, Geneo Grissom and Julian Wilson are out and Sterling Shepard is questionable again.
The Oklahoma football team will play Clemson on Dec. 29 in the Russell Athletic Bowl and Knight will get his first start since early November when the Sooners lost to Baylor. 
Coach Bob Stoops said Knight will make his first start after missing games against Texas Tech, Kansas and Oklahoma State. Freshman Cody Thomas started the three previous games.
"Trevor has practiced well," Stoops said of Knight, who is recovering from a neck injury suffered in the second half against Baylor. "We expect him to (be the starter). The key part is, after practice, he's feeling good. He's been lifting and running and getting his body back."
Now it's time to see if the Sooners will see Knight get his game back, too.
Knight has completed just 58.1 percent of his passes and has 14 touchdowns and nine interceptions this season. He's run just 66 times this season for 340 yards and five touchdowns.
Meanwhile, Knight may or may not have the help of the team's best running back and the team's best receiver.
Stoops said Shepard won't be doing much practicing as Shepard recovers from a groin injury. He has 50 catches this season and five touchdown as well as 957 yards, but played a single snap against Iowa State and was limited to less than a quarter against Oklahoma State. Stoops said Shepard wouldn't be practicing until the team arrives in Orlando, Fla.
Running back Samaje Perine, who set the NCAA single-game rushing record against Kansas, left the game against Oklahoma State in the third quarter with a leg injury.
"He's expected to be back," Stoops said. "He's improving and hasn't practiced yet, but talking to him he feels like he's making really good progress."
Perine leads the team with 1,579 yards rushing and 21 touchdowns He's averaging 131.6 yards per game.
In other injury news announced Monday, Stoops said Wilson separated his shoulder in practice and won't play against Clemson. Also, Grissom, who sprained his medial collateral ligament in his right knee against Texas Tech, hasn't played since. 
Follow Andrew Gilman on Twitter: @andrewgilmanOK
MORE FROM FOX SPORTS SOUTHWEST: 
- VOTE: College football playoff of BCS era champions
- Ranking NFL quarterback salaries
- Oldest player on every NBA team
---