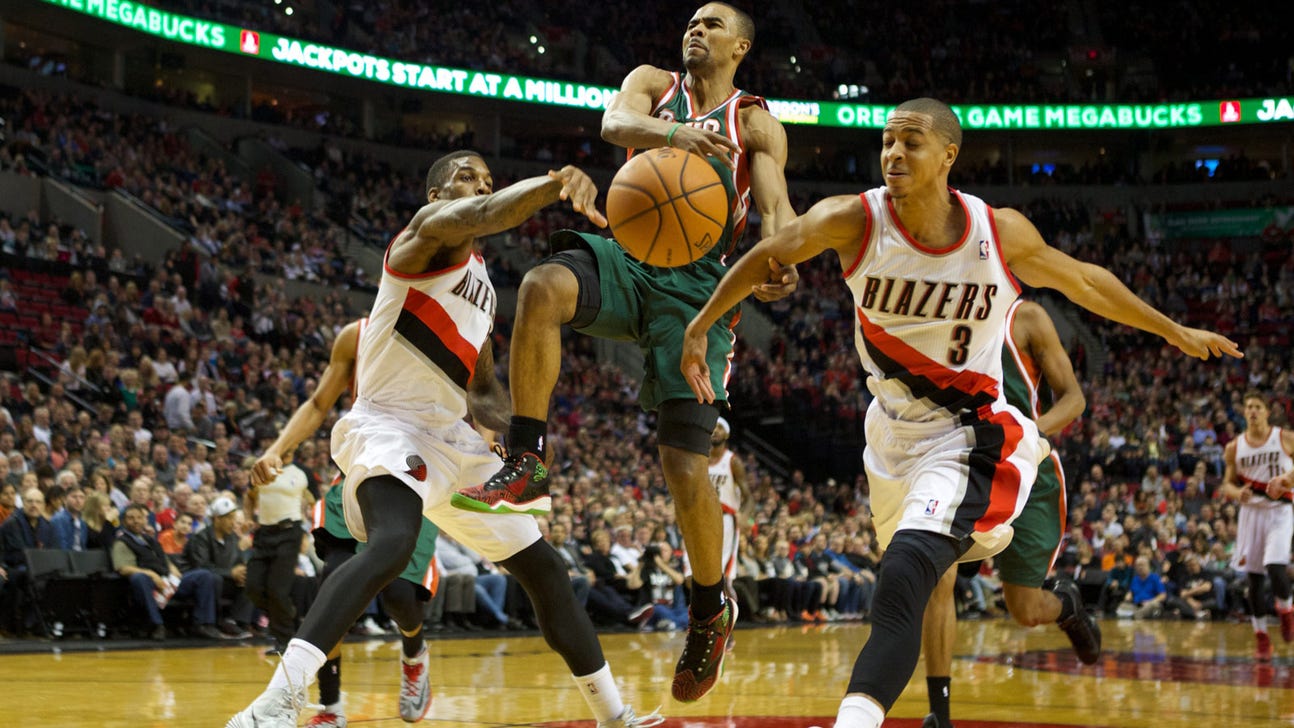 Oh-so-close: Bucks push Blazers to limit, but still suffer OT setback
Published
Mar. 19, 2014 1:31 a.m. ET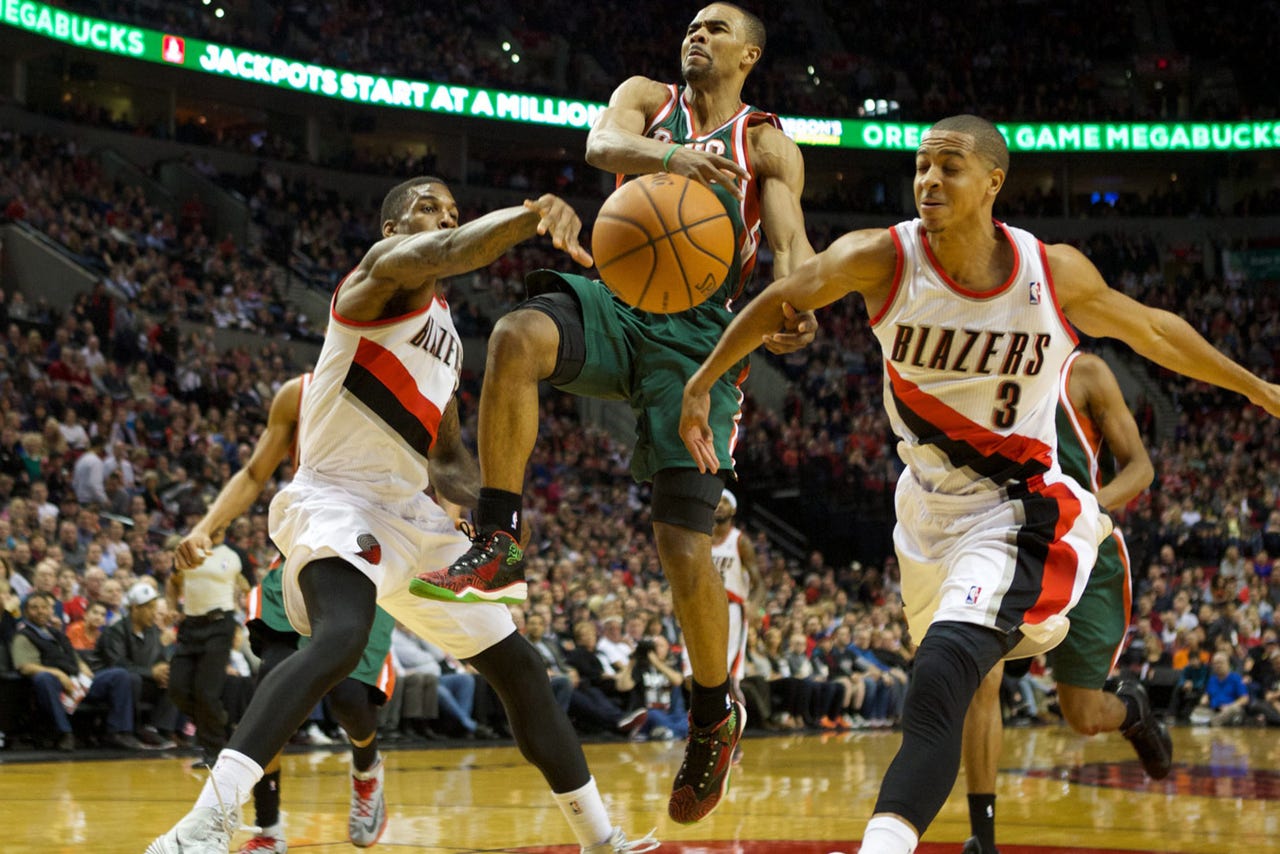 Leaving the door open for a player the caliber of Damian Lillard is a dangerous proposition. The Milwaukee Bucks learned that the hard way Tuesday night.
Four missed free throws in the final two minutes by two players shooting over 80 percent from the line -- including two with less than 20 seconds to play -- allowed Lillard to force overtime with a layup with 4.9 seconds remaining in regulation.
The Trail Blazers star then scored 10 points in the extra session to lead Portland to a 120-115 victory at Moda Center, preventing the Bucks from getting a win in one of their finer efforts of the season.
"I was very proud of their effort, and I wanted those guys to know," Bucks coach Larry Drew said. "This Portland team is a good basketball team even without (LaMarcus) Aldridge. They have some guys that can really score the basketball. I was really proud of the effort from our guys.
"It's just unfortunate that we didn't finish the game the way we hoped that we would, but hopefully we'll build off the effort. Build off the effort and learn how to finish games."
With Aldridge out with a lower back contusion and Lillard struggling for most of the game, the Trail Blazers were ripe for the picking. Milwaukee seemed ready to grab its first win over a team currently in position to make the playoffs for the first time since Dec. 10 and just its third win over a team from the Western Conference.
The Bucks just couldn't put the Trail Blazers away. Four late trips to the foul line resulting in just four points were a major reason why. Down 96-92 with 1:42 to play, Brandon Knight split a pair of free throws.
Knight was fouled again on Milwaukee's next possession and hit just one of two, cutting Portland's lead to 96-94 with 1:02 left. The Bucks were able to get the offensive rebound on the missed free throw and eventually scored to tie the game.
After a Robin Lopez tip-in was overturned due to offensive basket interference, Ramon Sessions missed the first of two free throws on the other end to only put Milwaukee up by one. Lillard then missed a contested layup and Lopez couldn't get the putback attempt to go.
Sessions grabbed the rebound and was fouled. With the chance to put the Bucks up three with 9.6 seconds left, the veteran point guard again split the pair. That allowed Lillard to tie the game with a drive to the hoop.
"He missed them, but we had other opportunities to win that game," Drew said. "Certainly you can look at the free throws and say that, but there were other plays that happened that would have put us in position to win the game."
With a raucous arena on its side, the better team prevailed when given another life. Lillard scored 10 of Portland's 22 points in overtime, including two straight jumpers to put the Trail Blazers up 109-103 with 1:46 left in the extra session.
Lillard hit five of his last 10 shots after starting 2-of-11 from the field, finishing with 20 points. Former Marquette star Wesley Matthews led the Trail Blazers with 26 points and hit 5 of 7 3-point attempts.
"We knew he was going to continue to take shots," Matthews said of Lillard. "It was just a matter of time until they fell. He's like a microwave. He hits one and he's automatically hot."
At the end of regulation, Sessions got a look at a 3-pointer but missed. Drew said the play was drawn up for Sessions to get a look either on a shot or a drive to the basket off the pick-and-roll.
"He had a good look," Drew said. "I know he can make that shot."
The Bucks have been struggling to put together complete games for most of the season, but they played as good of a full game as they have all season long Tuesday and still left with nothing to show for it.
"Their record doesn't really speak for their team," Matthews said. "Since the trade deadline, they are one of the best offensive teams in the league. They played well. They came out and played hard, we knew they were going to do that.
"I thought we didn't come out with as much energy as we needed to or as we should have, and they took advantage of it."
Follow Andrew Gruman on Twitter
---