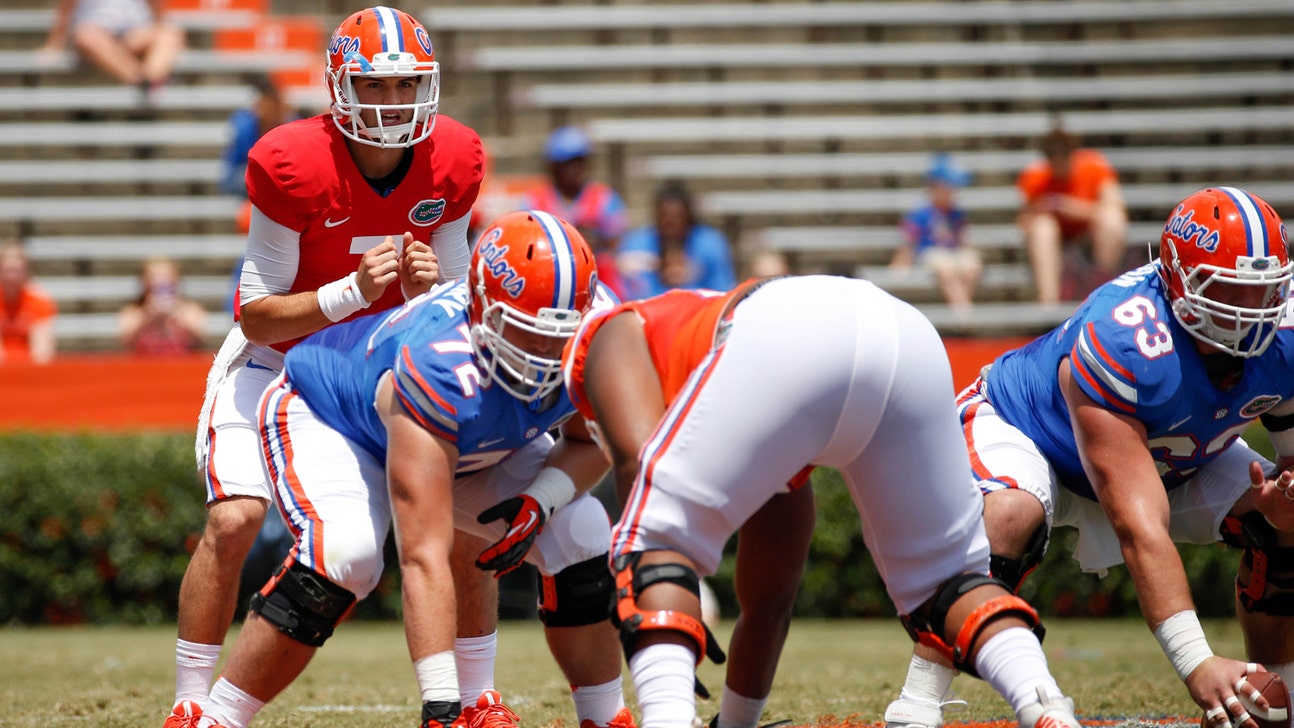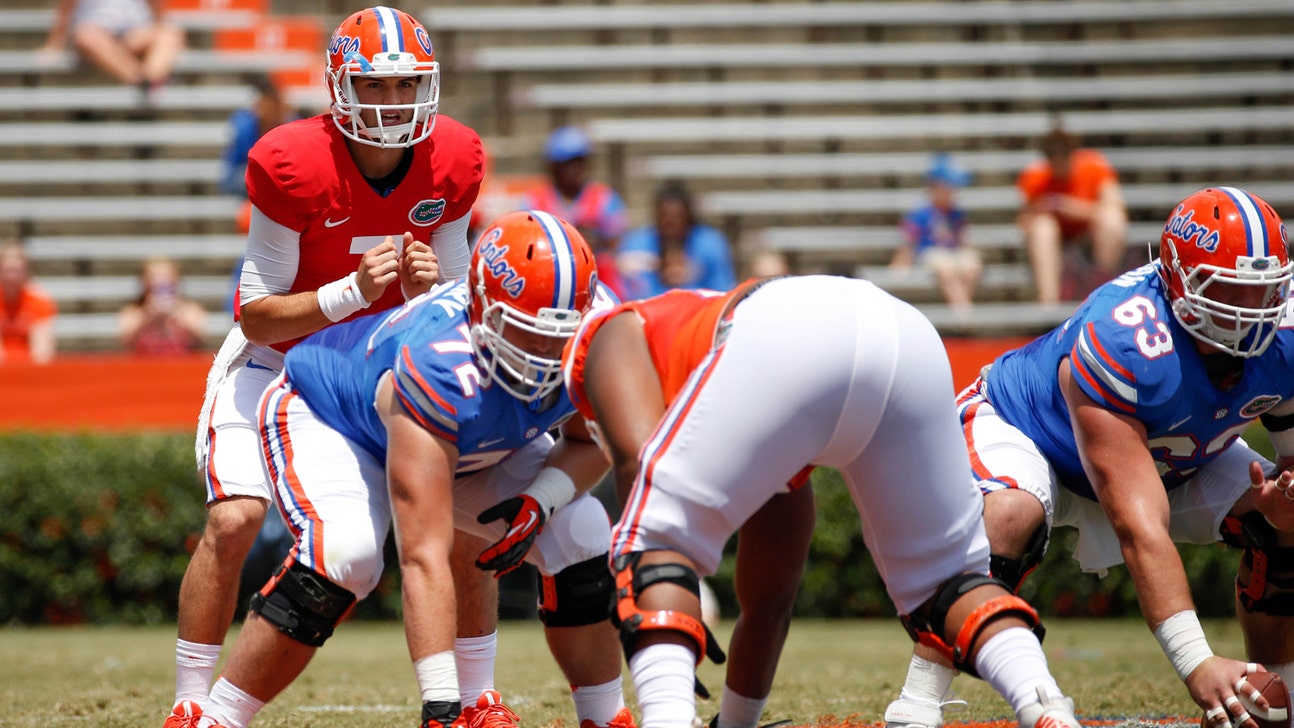 Offensive coordinator Kurt Roper working on timing with new Gators QBs
Published
Aug. 13, 2014 5:31 p.m. ET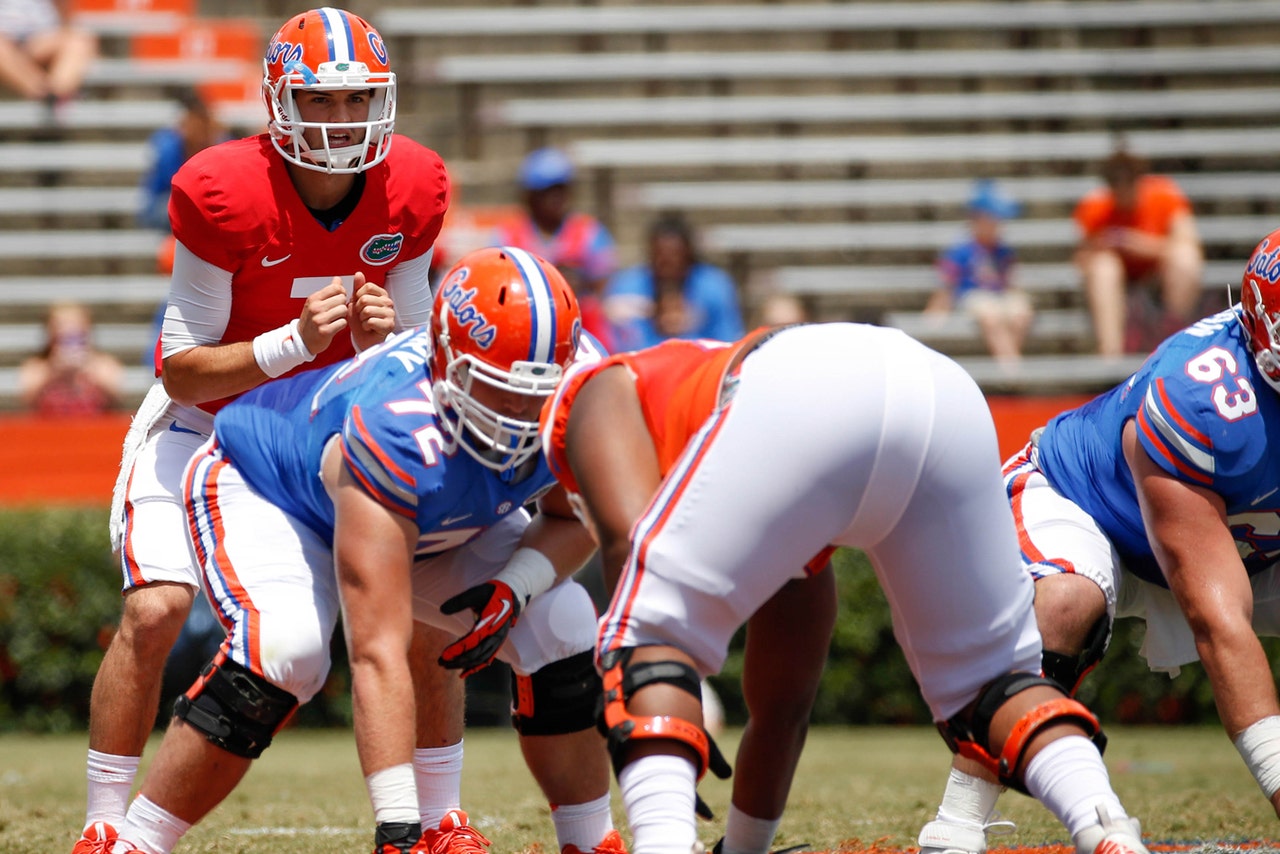 GAINESVILLE, Fla. -- One of the Gators' worst fears came true a season ago when starting quarterback Jeff Driskel suffered a broken leg in the third game of the season.
Florida lacked experienced depth behind Driskel after Jacoby Brissett transferred to NC State. Tyler Murphy, who had never thrown a college pass, provided temporary relief. However, Murphy injured his shoulder at LSU and was never the same.
Redshirt freshman Skyler Mornhinweg was thrown into the fire but unable to lead the Gators to a win. With Driskel once again healthy and Murphy now at Boston College, Mornhinweg is battling true freshmen Will Grier and Treon Harris for the back-up quarterback's job.
Both Grier and Harris joined the program with impressive prep credentials. Grier was the Parade Magazine National Player of the Year after throwing for 4,989 yards and 77 touchdowns as a senior at Davidson (N.C.) Day School.
Meanwhile, Harris led Booker T. Washington High in Miami to back-to-back Class 4A state championships and threw for 2,113 yards and 28 touchdowns as a senior.
Both are mobile quarterbacks who can make plays in the running game.
First-year offensive coordinator Kurt Roper is taking a close look at the newcomers this week in practice as the Gators try and find some separation behind Driskel.
"I see talent. I see guys that are working hard that want to be good, that right now are confused because it is a bunch on their plate, it is a different game," Roper said. "It's a brand new language. We do have a lot of routes, so it takes a little bit of time to pick up. But I see talented players."
Roper said he is emphasizing better timing to the younger quarterbacks early in camp. While he expects growing pains, what they are facing at practice is different than anything else they have done in their young careers.
Grier and Harris took off their non-contact red jerseys and became live during Sunday's scrimmage and at Monday's early practice.
"These guys are trying to get back there and hurt them," Roper said. "What ends up happening in high school, there's so much 7-on-7 that's played at a four-second pace. When you watch that ... it really trains bad habits. Nobody is getting hit. Nobody is in front of them.
"They're blowing a horn at four seconds. That's not real world. When you have a guy like [Jadeveon] Clowney rushing you, that is below three seconds. And then it's 270 pounds of pain."
To avoid that pain, Roper is working to develop quicker releases and defensive recognition.
One question about Grier is whether the competition he faced in high school -- he played at the Class 2A level -- would hinder his development.
Roper isn't concerned about Grier's physical ability. The mental game is where he is focused.
"Back when my dad was coaching, you'd go into 4A and 5A high schools and that's where you stayed," Roper said. "Now, you go anywhere to find talent. I think he's got to understand the game is faster, and that's a process. That doesn't happen overnight. That's what we have to work on."
---