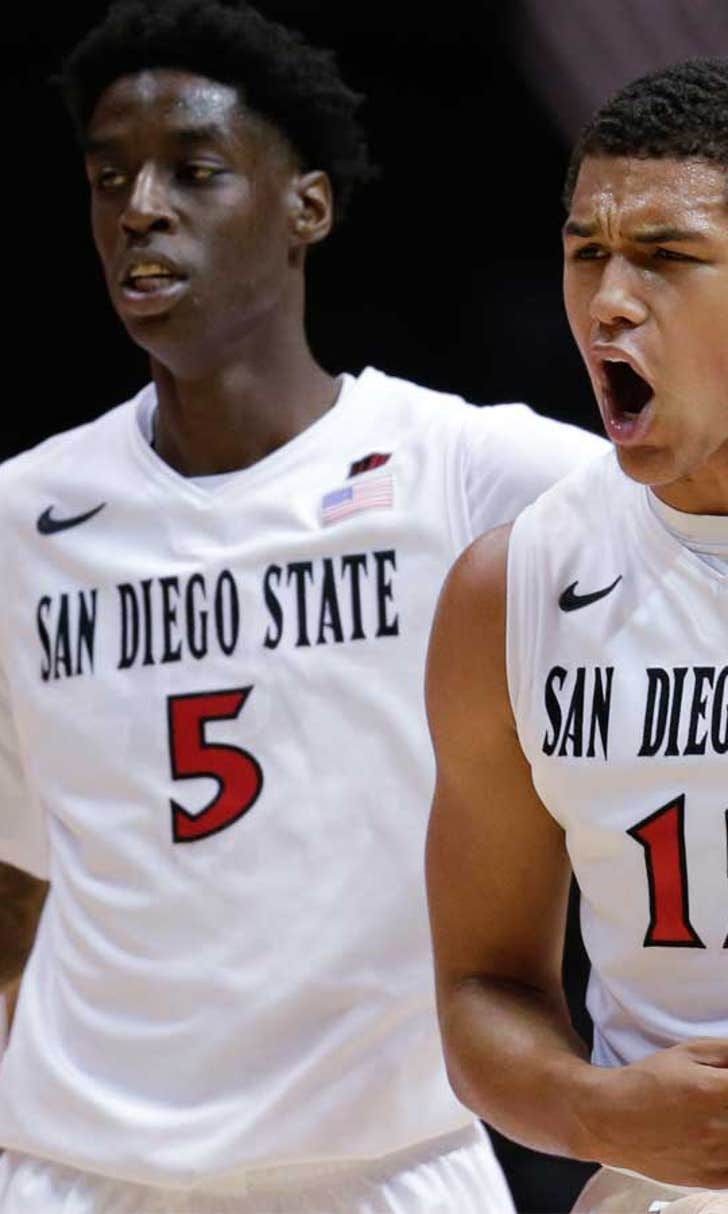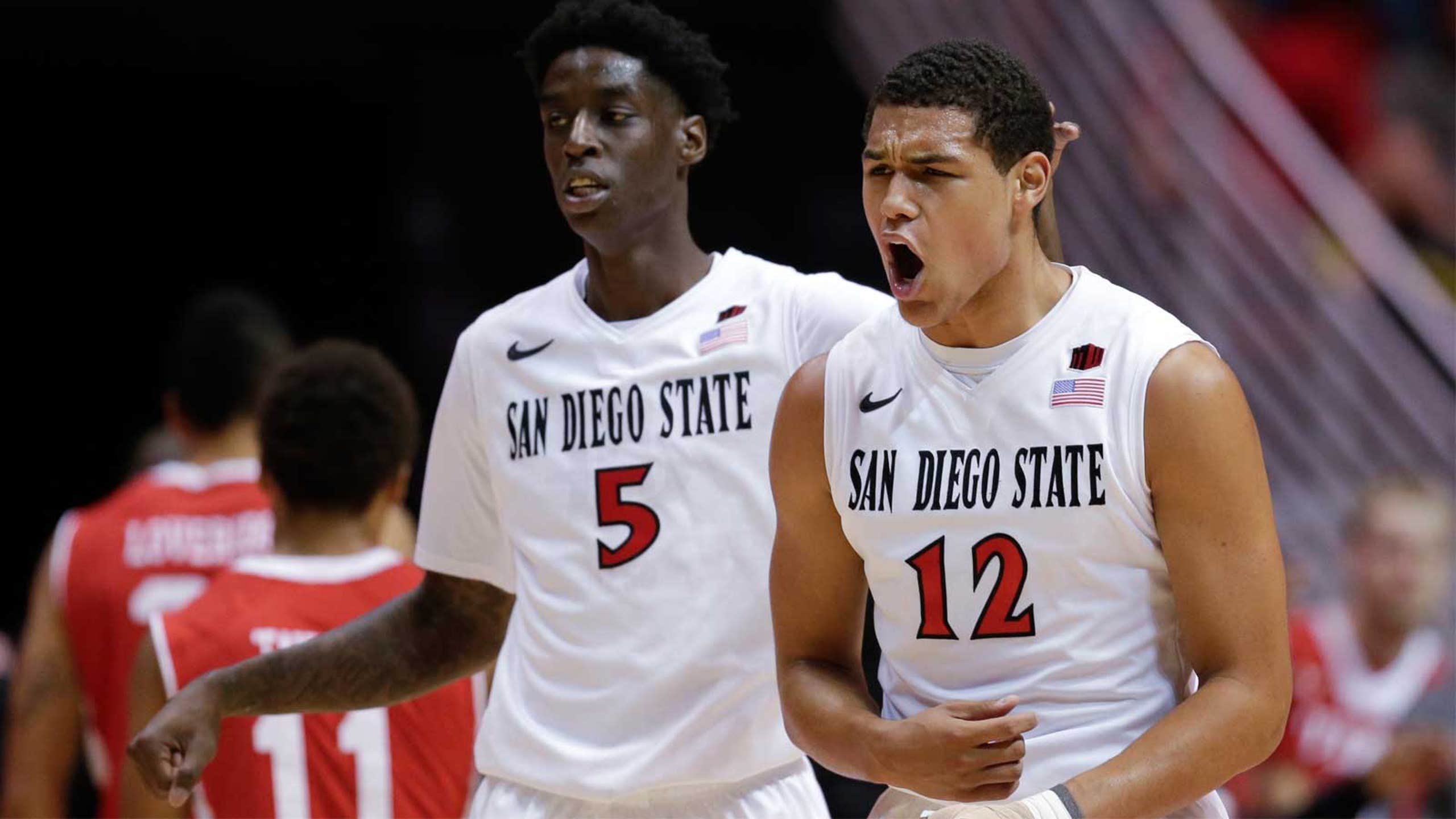 O'Brien leads No. 16 SDSU over No. 25 Utah, 53-49
BY foxsports • November 18, 2014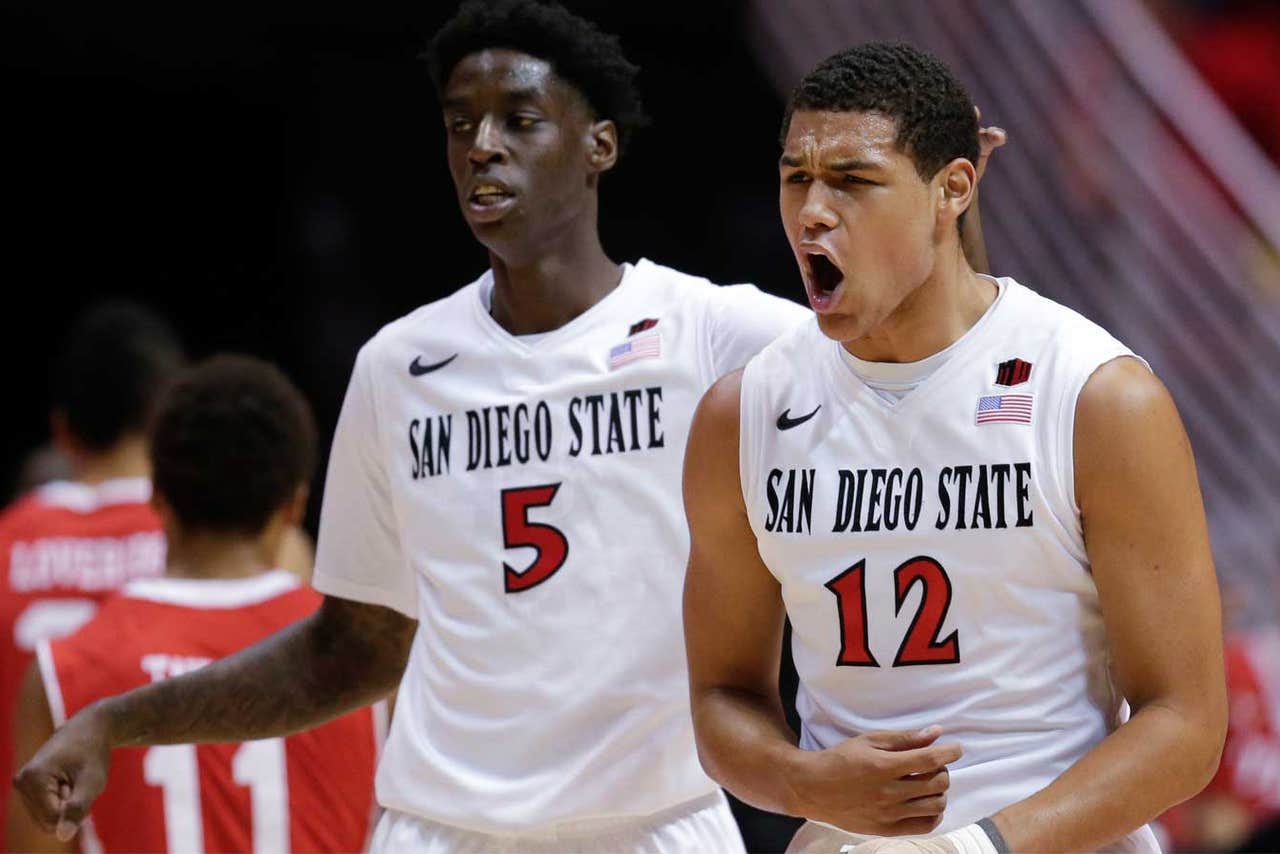 SAN DIEGO (AP) -- Each side struggled to score. All day long.
No. 16 San Diego State used some hard-nosed play to get the win.
JJ O'Brien had a strong second half and finished with 12 points and 11 rebounds, helping the Aztecs to a 53-49 victory against No. 25 Utah in a Tuesday matinee between cold-shooting teams that had a crazy final 47 seconds.
"Many people that don't know basketball will say, `Boy that was an ugly game. It set the game back,'" SDSU coach Steve Fisher said. "It wasn't. Yeah, we have to make more shots and we will. But we had some good shots. We had some shots that looked like they were going to be good but they made them hard for us."
"It's sometimes easier for the winning team to say that. But I would say that if we hadn't won," Fisher said. "We played hard. We defended in a fashion that wins. And we're going to continue to do that. We'll make enough shots to be in enough games."
San Diego State shot 32.7 percent (16 for 49) from the field. Utah made only 16 of 50 shots for 32 percent.
Utah coach Larry Krystkowiak had a slightly different outlook.
"We may have set the game back a little bit in terms of spectators and TV ratings, but I thought both teams were good defensively and it just got away from us when the offense was in front of their bench," he said. "I'm really pleased with our defense, but we've got a ways to go offensively."
O'Brien, who played for Utah as a freshman, had no points and three rebounds in the first half, and SDSU trailed 18-17 at the break. The Aztecs looked like a different team in the second half, starting when O'Brien grabbed a defensive rebound and then made a reverse layup 40 seconds in.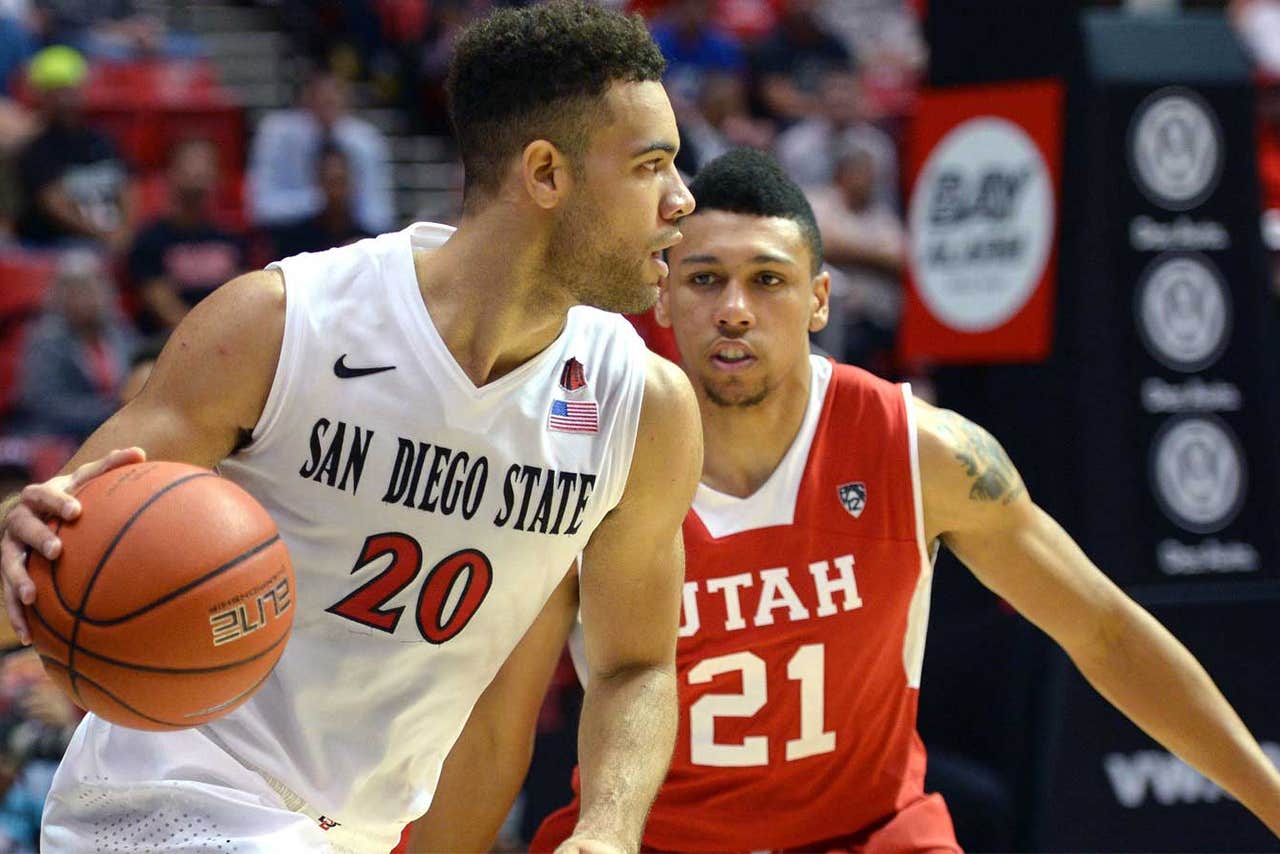 Nov 18, 2014; San Diego, CA, USA; San Diego State Aztecs forward J.J. O'Brien (20) is defended by Utah Utes forward Jordan Loveridge (21) during the second half at Viejas Arena at Aztec Bowl.  
"I didn't want to lose. I wanted to set the tempo coming out," O'Brien said. "We played good defense the first half but we couldn't buy a basket in the first half or the second half. We were going to win with our energy and I wanted to start that off in the second half."
Angelo Chol scored six points during a 9-0 run that put SDSU (2-0) ahead for good.
The teams combined for 18 points in the final 46.8 seconds.
Utah pulled within three on a layup by Delon Wright and 3-pointers by Brandon Taylor and Jordan Loveridge. Aqeel Quinn made one free throw for SDSU in that span.
SDSU freshman Trey Kell then made two free throws with 16.8 seconds left to make it 51-46. It was Taylor's fifth foul that sent the point guard to the line.
Wright pump-faked Skylar Spencer from behind the 3-point line and drew a foul with 10 seconds left. He made all three free throws to pull the Utes to 51-49.
Dwayne Polee II made two free throws with 9.5 seconds left for SDSU.
"We made 3s. They're huge," Krystkowiak said. "When you hit a couple of you get right back in it."
Wright, who was on the All-Pac-12 first team last year, said the last-minute rally "was big. I felt that we can take that into our next game. We lost to them but nobody quit on the team. We all believed we could come back and win."
SDSU won its sixth straight game against former conference rival. The teams hadn't met since 2011.
Taylor had nine points for Utah (1-1).
With the score tied at 24 with 13 1/2 minutes to play, Chol, a transfer from Arizona, made consecutive buckets to start the key 9-0 run. He also made a jump hook in the run, which O'Brien capped with a jumper at 8:12.
While SDSU was on its run, the Utes went more than 6 1/2 minutes between baskets. By the time Chris Reyes snapped the drought with a shot off a rebound, the Utes were down 33-26.
------
TIP-INS
Utah: The Utes lost three times to SDSU in 2010-11, the last season the teams were conference rivals.
SDSU: San Diego Padres manager Bud Black, a former Aztecs pitcher, sat courtside with his new boss, general manager A.J. Preller. Preller played JV hoops at Cornell.
STREAKS, SERIES
SDSU is 14-4 against Pac-12 since 2009-10. Utah still leads this series 53-19.
FIRST HALF
Both teams were brutally cold from the floor in the first half. SDSU shot just 27.3 percent and Utah 22.7 percent. After leading by five points midway through the first half, the Aztecs made only two field goals in the last 10 minutes.
UP NEXT
Utah hosts UC Riverside on Friday
SDSU hosts Cal State Bakersfield on Thursday.
---