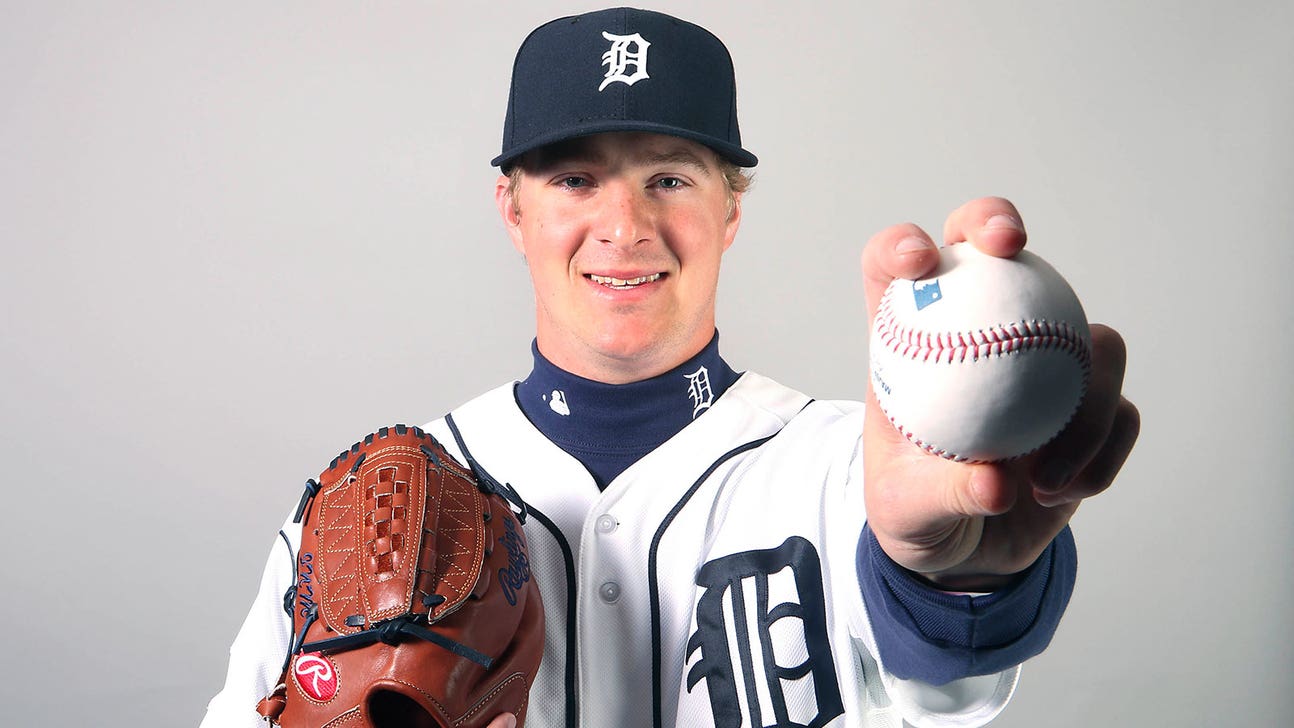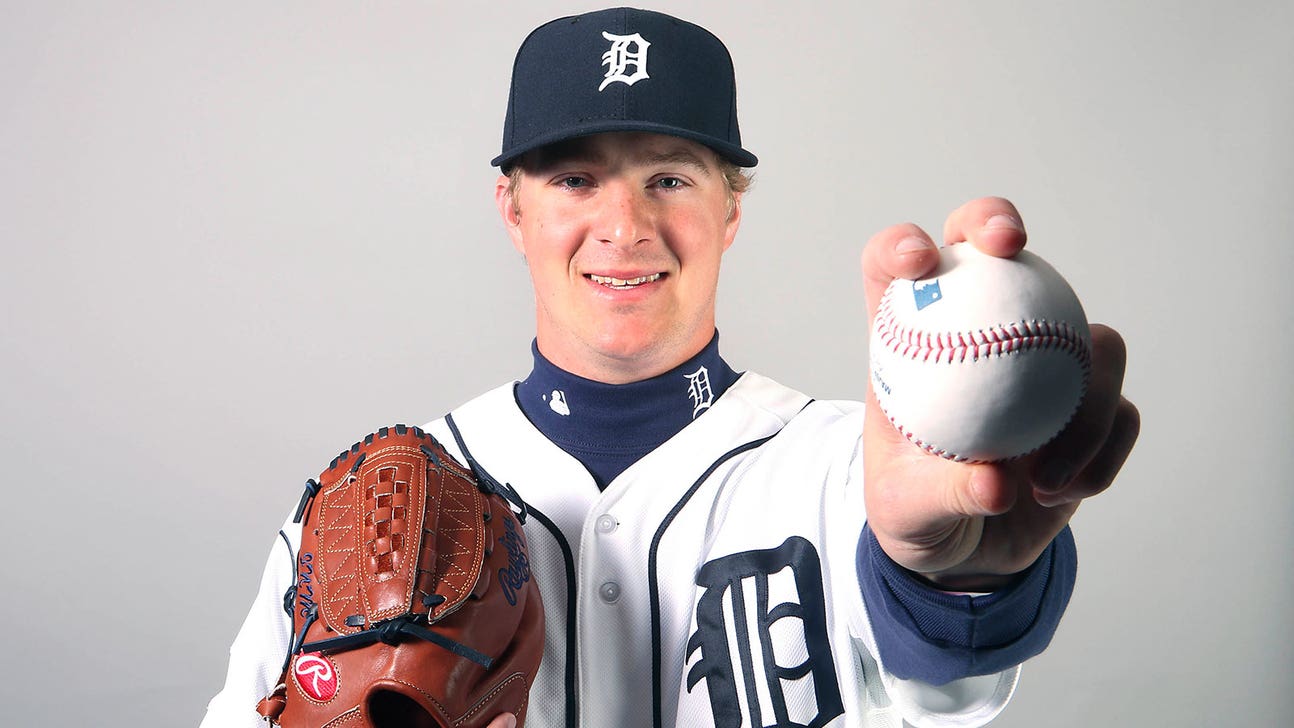 NOTES: Mantiply ascending quickly with Tigers
Published
Mar. 1, 2015 11:17 a.m. ET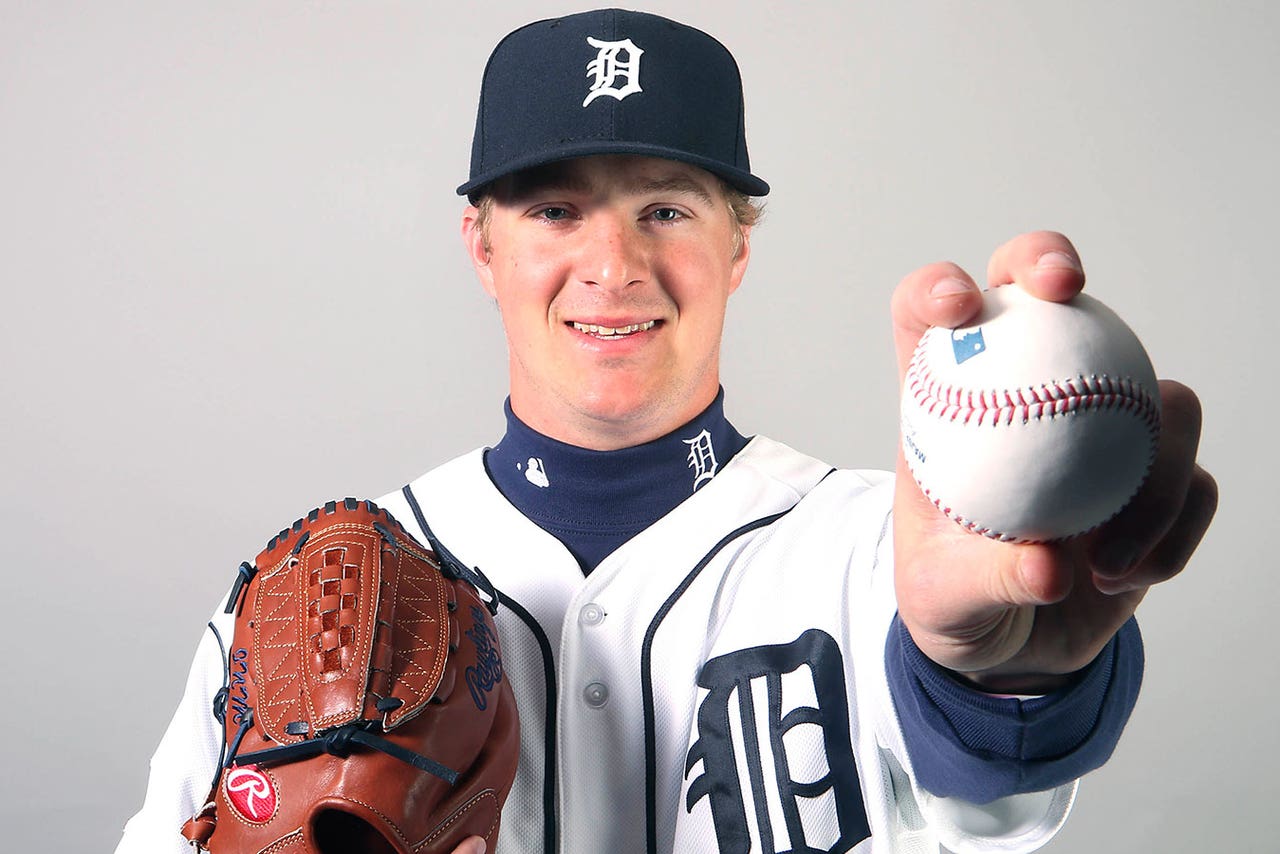 LAKELAND, Fla. -- It's already been a quick ascent for Joe Mantiply.
Mantiply, a left-handed pitcher who turned 24 Sunday, has gone from being a 27th-round pick out of Virginia Tech in the 2013 draft to joining the big leaguers in camp in 2015.
"I was drafted in 2013, so that wasn't that long ago," Mantiply said. "But I definitely didn't expect to be in this position so quick. It's kind of hard to expect that kind of movement. Luckily, I did well last year and kind of turned some heads, got in front of the right people."
Mantiply started last season with Single-A West Michigan and was 6-3 with a 2.40 ERA and 1.07 WHIP in 38 games. The Tigers then promoted him to Double-A Erie, where he had a 3.38 ERA and 1.41 WHIP in eight games.
"My first outing, I actually threw really well," Mantiply said. "Luckily, nobody got on base. But once I started getting into some situations where I struggled a little bit, there was definitely moments where I had to step back and really focus on slowing the game down.
"Some of the guys, especially at this level, they can speed it up on you real quick, and things can snowball in a hurry. That's probably going to be the biggest adjustment, I think, to this level."
Teams often send some of their top prospects to the Arizona Fall League, and Mantiply joined Steven Moya, Daniel Fields, Domingo Leyba and others with the Glendale Desert Dogs. Mantiply was 0-1 with a 2.57 ERA and 1.00 WHIP in 11 games (14 innings).
"It was awesome, just getting to be around a different group of guys and different group of coaches out in really a different area that I've never been," Mantiply, a Virginia native, said. "I've never been to that part of the country. It was overall a different experience, but it was fun and I think it helped me a lot."
Mantiply got another chance to play for Lance Parrish, the Erie manager who also managed the Desert Dogs.
"Lance is awesome," Mantiply said. "I played for him a little bit last year in Erie at the end of the season. He's a great guy and is also another guy that's got a ton of knowledge in the game. He played for a long time, so it's awesome to be able to learn from someone like that."
Now Mantiply is in camp learning from Parrish, other coaches in the organization and some of the veteran players.
"It was a little nerve-wracking at first, kind of getting used to how everything works and being in this clubhouse," Mantiply said. "But it's been going good the last few days."
Tigers manager Brad Ausmus is making sure to take a look at some of the young players like Mantiply.
"He's got a funky delivery," Ausmus said. "He throws strikes -- at least historically he's thrown strikes. I've talked to (pitching coach of the Erie Seawolves) Mike Henneman, who was with him part of the year, and Mike really likes him. And another huge asset for any pitcher is, he's not afraid when he's on the mound. It's tough to reach that mentality, and he already has it."
Although Mantiply is a pretty big guy at 6-4, 215 pounds, he's not considered a power pitcher.
"I don't try to overpower people," Mantiply said. "I just try to stay within myself and just get people out whichever way I can. Use my stuff to the best of my abilities. That's about it."
Now that the games are about to begin, Mantiply knows that in addition to getting comfortable in a big-league clubhouse and learning that routine, it's also about improving and getting ready for the season.
"Because I don't overpower people, fastball command can always get better, I think," Mantiply said. "Just trying to slow the game down. Every level you go, it speeds up on you, so the guys that kind of move the quickest and have the most success are the guys that can adjust to that quicker.
"So I'd say that getting in the games and stuff, getting that experience, will help me to slow the game down. Hopefully, I can carry that over into the season and see what happens."
INJURY UPDATES
Miguel Cabrera is back on the treadmill.
After taking a day off from running because of a little soreness in his right ankle, Cabrera was back at it Saturday.
"Miggy was on the treadmill yesterday," Tigers manager Brad Ausmus said. "He felt better than he had the previous day, so he did the treadmill.
"I actually didn't ask what his (percentage of) body weight was. I assume it wasn't higher just because the previous day he didn't run."
Alex Avila, who missed a couple of days of workouts with back tightness, was feeling better, and Ausmus said he was expected to do some baseball activity Sunday.
Joel Hanrahan is still not scheduled to throw after cutting short his first bullpen session earlier in the week.
TIGERS AGREE TO TERMS WITH SIX PLAYERS
The Tigers agreed to terms with six players on contracts for the 2015 season: left-handed pitcher Kyle Lobstein, catcher Bryan Holaday, infielders Hernan Perez and Andrew Romine, and outfielders Tyler Collins and Anthony Gose.
The Tigers now have all 40 players on their 40-man roster under contract for the 2015 season.
***If multimedia does not appear right away, please click refresh***
COMPLETE TIGERS SPRING TRAINING 2015 COVERAGE
---