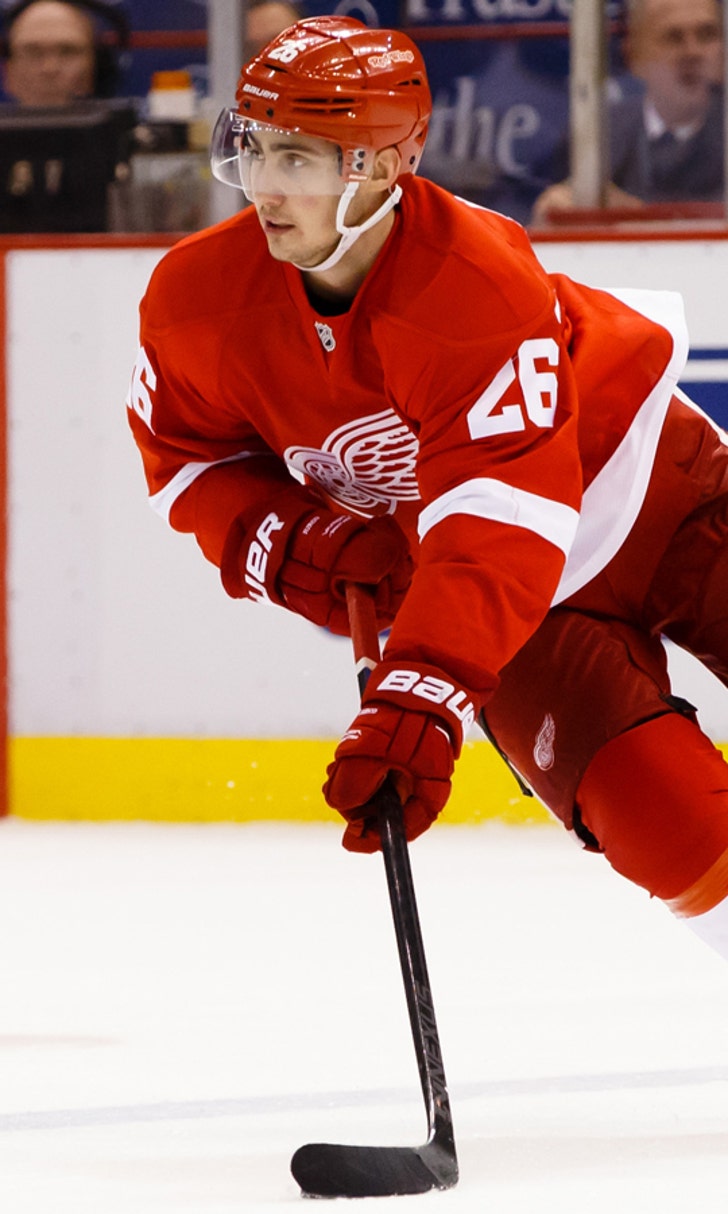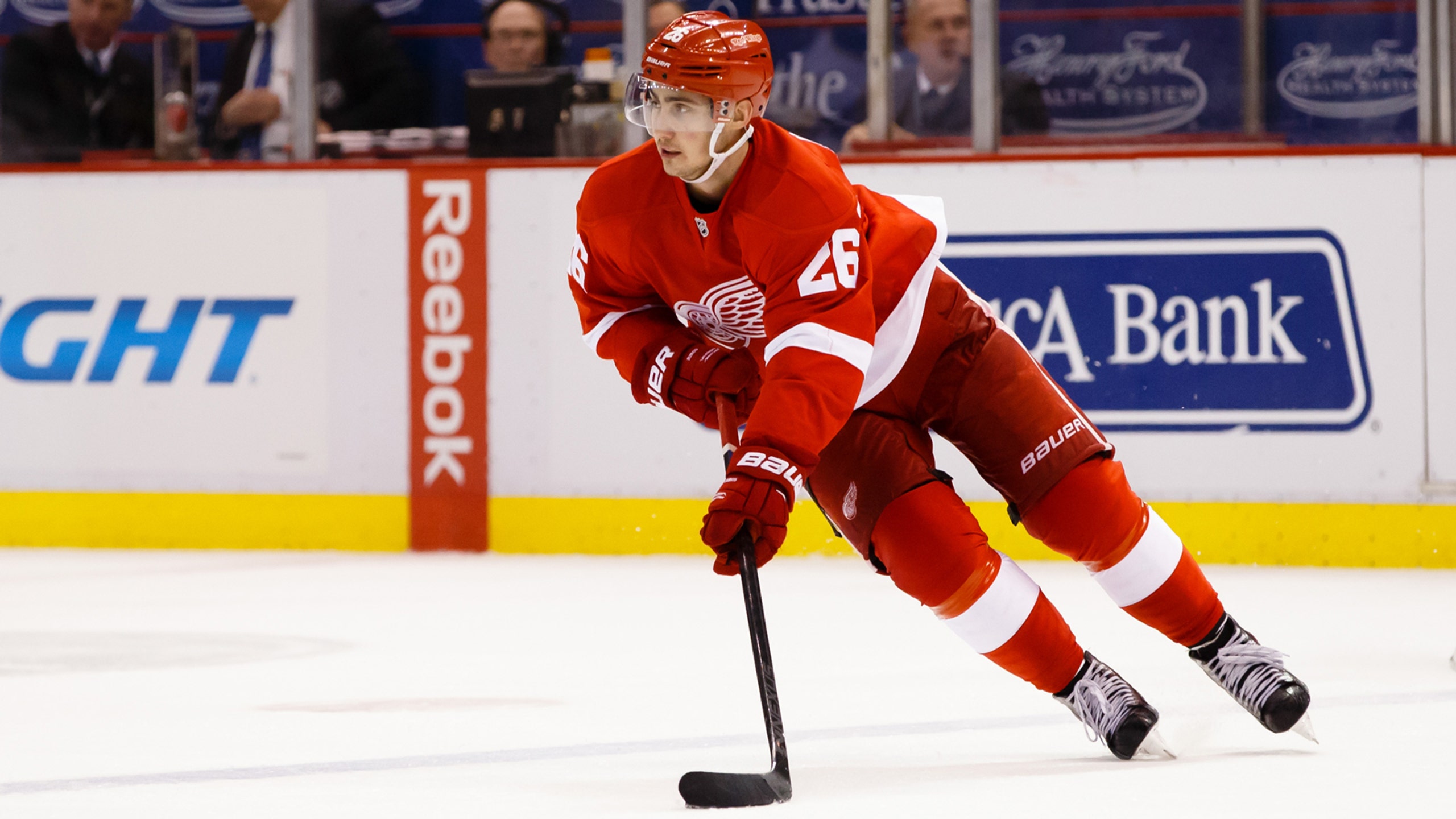 Notes: Jurco, Franzen out; Kindl improving
BY foxsports • January 9, 2015
Tomas Jurco and Johan Franzen both missed Wednesday night's game in Calgary.
Jurco had back spasms and Franzen an upper-body injury.
"He's being looked at today," Babcock said of Jurco. "He's got a back issue, a little bit of a disc issue. He'll be shut down for a bit, hopefully for not long."
Wings general manager Ken Holland said Jurco would miss at least a week and could possibly be out until after the All-Star break.
As for Franzen, coach Mike Babcock did not really have an update.
"We're day-to-day," Babcock said. "You know how those things are. We just see when they're ready."
KINDL IMPROVING
Defenseman Jakub Kindl, who is on injured reserve with an elbow injury, practiced with the team Friday but is still not quite ready to go.
"Basically when I just straighten my arm or hand," Kindl said. "But it's getting better."
Kindl is feeling a little antsy, even though he still has pain.
"Because I can do everything else," Kindl said. "I can skate finally, I can shoot finally, and then I'm just trying to get into contact more and more but obviously I'm trying to be careful. I don't want to jam it or twist it again.
"You gotta let it heal. It's in a bad spot where if I get caught out there, I don't want to get it worse. It's just got to heal properly."
CAPS A CHALLENGE
The Wings visit the Washington Capitals Saturday and first-year coach Barry Trotz has the Capitals in seventh place in the Eastern Conference with 50 points in 40 games.
"Barry Trotz, he does a lot of good things," Niklas Kronwall said. "We saw when he was in Nashville, he's a smart coach and he knows how to play the guys. It seems like they've got their stuff together. Real good team and obviously they've got some unbelievable players."
Like Wings' Teemu Pulkkinen in the AHL, Capitals star Alex Ovechkin is streaking, with goals in each of his last five games. 
Ovechkin has 15 points in his last 14 games and leads the NHL with 193 shots.
But the Capitals are more than just Ovechkin.
"That's what they're figuring out, they've got a good team," Babcock said. "They're good on the back end. They're deep. When you have (Mike) Green playing as your fifth D-man you're a pretty good team on the back, to say the least. They have four lines. They're deep. They have scoring through three lines and then a real hard-working group on the fourth line."
Riley Sheahan said the Wings have to remain focused defensively against the Capitals.
"They have a lot of skilled players, a lot of big guys," Sheahan said. "Their D is pretty strong. We have to focus when we have the puck to move our feet and not get pinned up against the boards and try and slow their skill players down."
BERTUZZI IN AHL
Former Wings forward Todd Bertuzzi signed a professional tryout agreement with the AHL's Binghamton Senators Friday.
Bertuzzi, who turns 40 on Feb. 2, spent the last five seasons with the Wings.
In his NHL career, Bertuzzi played 1,159 games, scoring 314 goals and 456 assists.
---