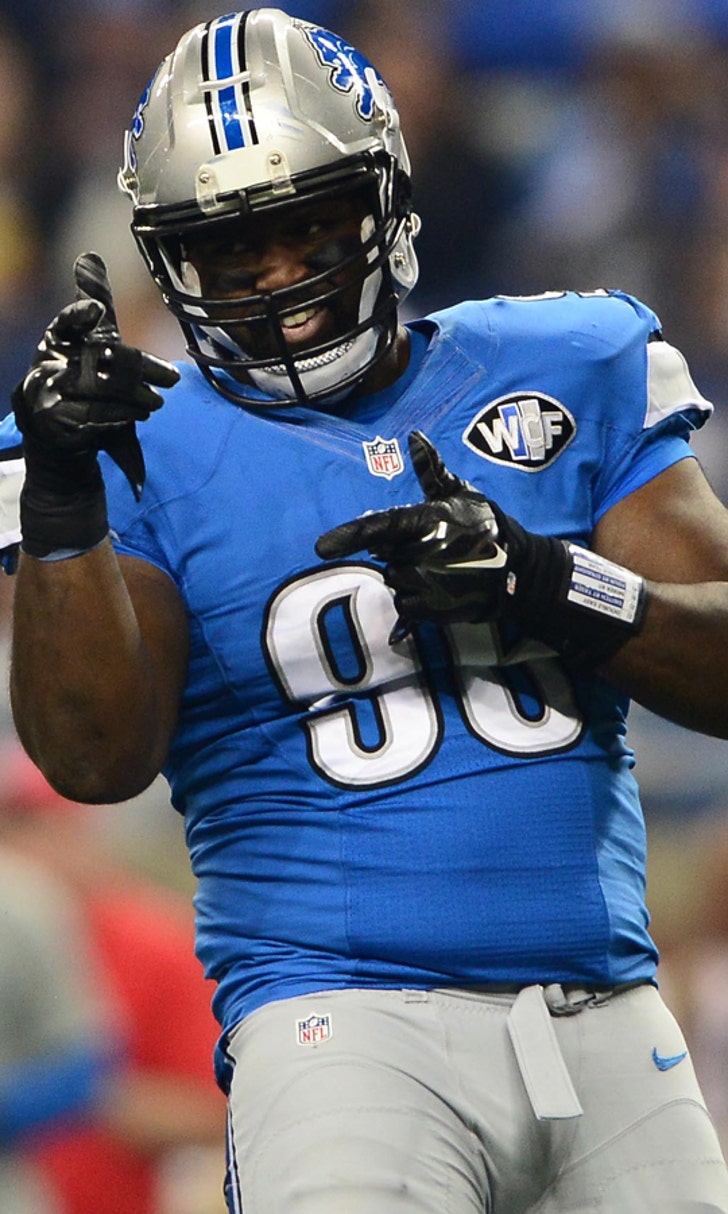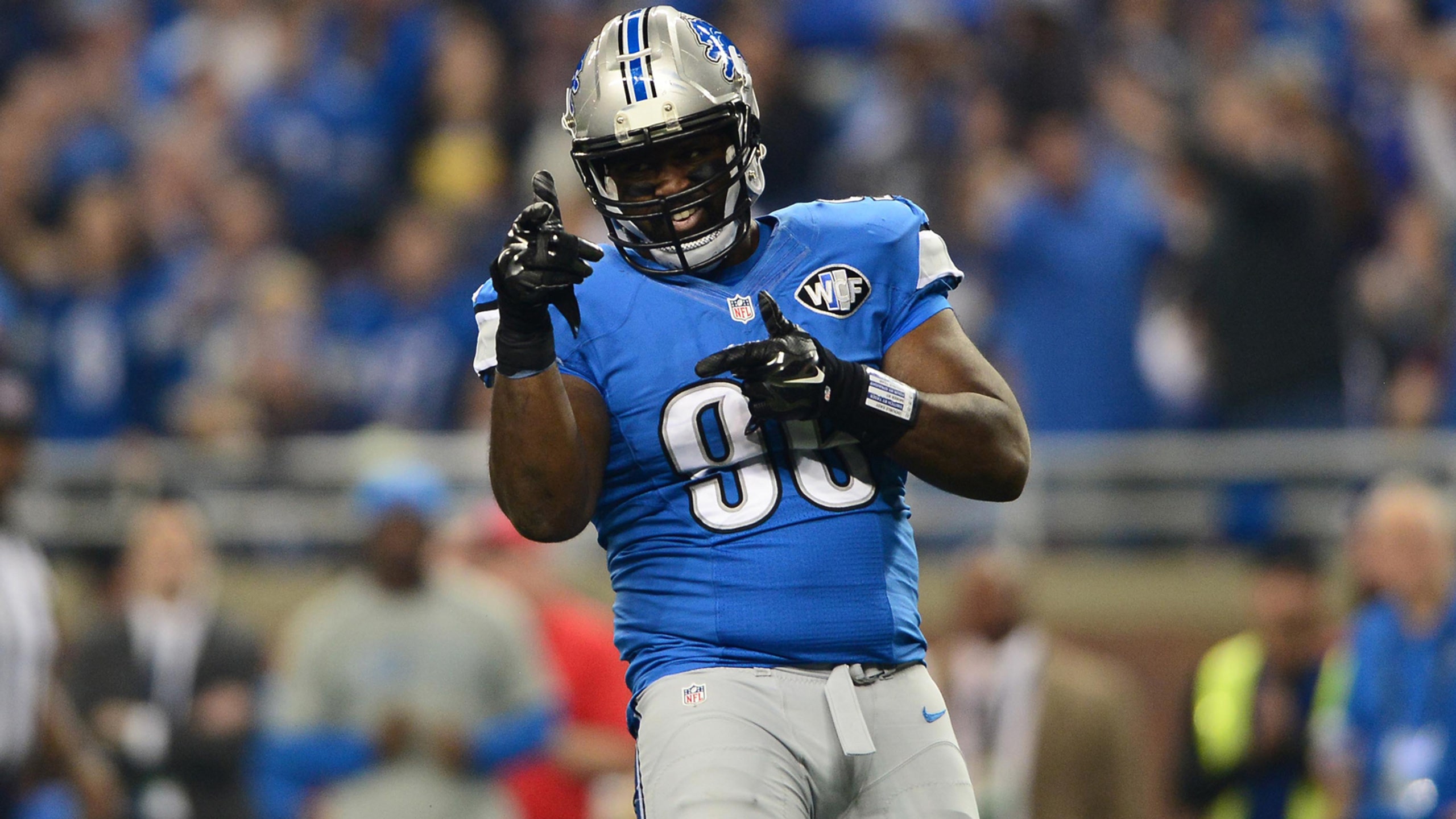 Notes: Andre Fluellen fits Lions' 'next man up' mantra
BY foxsports • December 11, 2014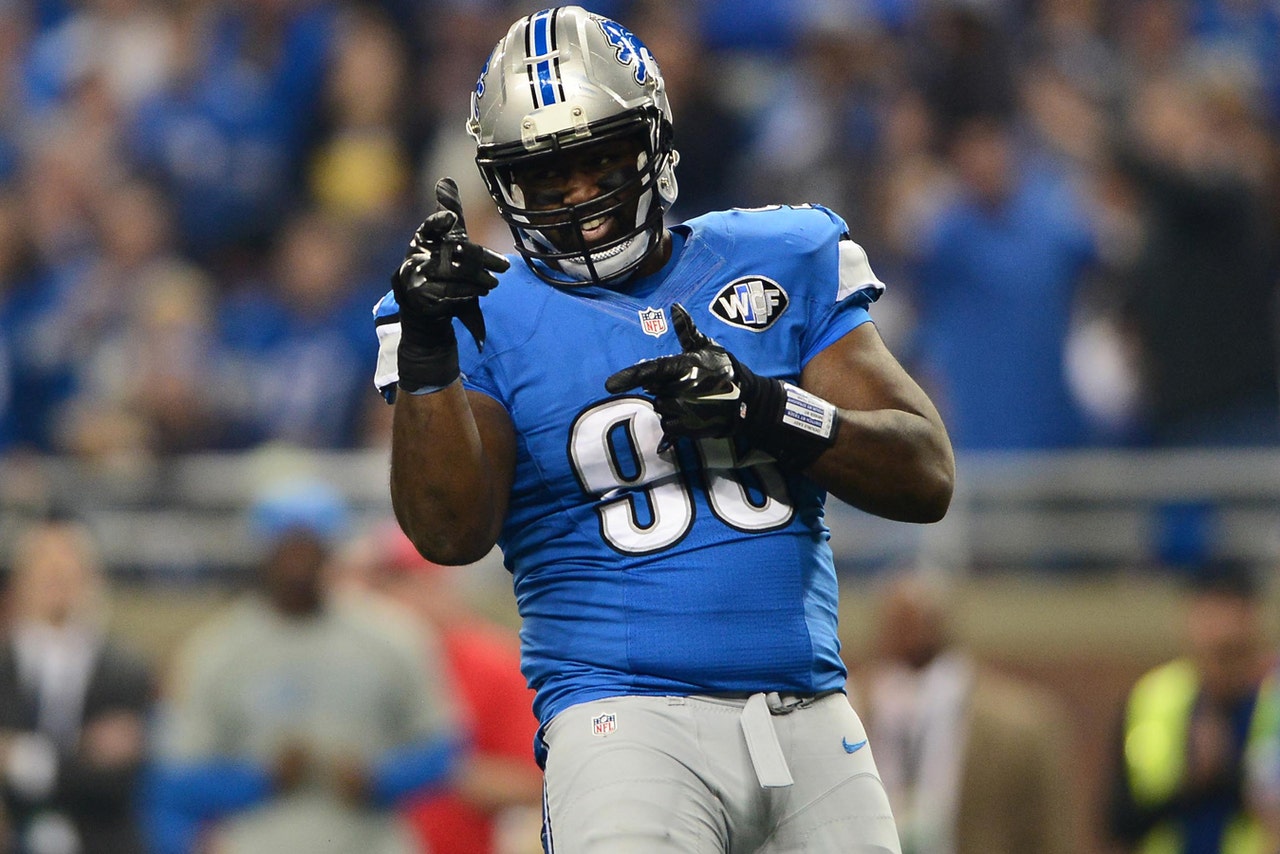 ALLEN PARK, Mich. -- Few understand the revolving-door business of the NFL better than Detroit Lions defensive tackle Andre Fluellen.
He's lived it over and over again.
How often has he been released during his seven-year career?
"I really don't know," said Fluellen, who had a sack, a tackle for loss, a quarterback hit and a fumble recovery all in the Lions' victory over Tampa Bay last Sunday. "I honestly don't know."
According to Detroit's media guide, Fluellen has been released at least five times -- three by the Lions, once by Miami and once by Chicago.
A year ago, he was part of the final preseason cuts on August 31, only to be re-signed on September 23 and play in the final 13 games.
This year, he was let go again during the final round of preseason cuts on August 30 before being called back on November 3 following the knee injury suffered by Nick Fairley. Fluellen has played in the last five games.
A big reason the Lions are 9-4 and in playoff contention entering Sunday's game against Minnesota is the way they've been able to overcome injuries throughout the season.
Fluellen, a third-round draft pick by Detroit in 2008, is the latest example of the "next man up" mantra being carried out so impressively by this team.
"From a physical standpoint, he may not appear to be as big and strong as some guys but in terms of his technique and ability, he maximizes every bit that he has," coach Jim Caldwell said.
Fluellen is listed at 6-foot-2, 280 pounds.
By comparison, Fairley is 6-4, 308 pounds while the Lions' top defensive tackle, Ndamukong Suh, is 6-4, 305.
"I think he just excels at the little things," Caldwell said of Fluellen. "He's a very, very sound technician."
There's also no denying that Fluellen has a big heart. It's what drives him to keep coming back.
The Lions have signed or re-signed him a total of eight times. It's to the point that even when he gets cut, there's the assumption that Fluellen will be back whenever injuries take down others, which inevitably happens over a 16-game season.
See you in a few weeks, Flu.
"They usually tell me that," Fluellen said of the reaction he gets from his on-again, off-again Lions teammates when he's shown the door.
Caldwell admires Fluellen for his resiliency.
"It's very difficult to be in the situation that he's been in over the years," Caldwell said. "It can be disruptive to your life.
"I marvel at the fact that he's one of those guys that comes back in great shape. We find it frequently that we may have a guy that we bring back in and thinking about signing this guy. We look at him and he's out of shape. He hasn't been running for a couple weeks. Maybe he's gotten down because his chances of coming back are slim. It's happened to him enough times where he's a bit disillusioned.
"But (Fluellen) fights all that and comes back in great shape and ready to perform right away."
Fluellen takes a lot of pride in this aspect of his career.
He reaches out to young players when they get cut and encourages them not to give up, that they, too, can persevere.
"It's kind of a testimony for other people," Fluellen said. "Hey, stuff just happens. Football, life in general. Stuff happens, things don't fall your way. But if you persevere through anything, you kind of get through it.
"That's kind of my testimony for other people. I'm kind of glad it happened to me so I could show other people. You can do whatever you want to do."
Here's an example of what Fluellen typically tells others who face rejection in this league: "Some of it's your fault, some of it isn't. Some of it's a number's game. Keep your head up and stay positive."
Besides continuing to work out regularly, Fluellen has one other piece of advice that has helped him through the tough times.
"I had to think of myself as still an active player, not think of myself as a guy who got cut," he said. "Actually have my mindset saying, 'You know what? I'm still an active player. I just not on a team right now.'"
In his case, it's worked because sooner or later, the Lions always come calling again.
He might be Plan B, but he's as reliable as they get.
PRO BOWL SNUBS?
Despite having one of the top-ranked defenses in the league, the Lions weren't faring too well in the latest fan voting for the Pro Bowl.
Suh was third among defensive tackles, Ezekiel "Ziggy" Ansah seventh among defensive ends and DeAndre Levy ninth among outside linebackers.
"You can't worry about that," said safety Glover Quin, who has five interceptions. "You've just got to go out and continue to play. Eventually, when we're hoisting that Lombardi (Super Bowl trophy) at the end of the year, somebody will see it."
Quin, however, clearly is a bit bothered by it.
He said that to become a fan favorite, it sometimes requires a little showboating, which definitely isn't his way. Quin is more substance than style.
Teammate Joseph Fauria was used an example.
"The fact he dances all the time, everybody knows Joe Fauria," Quin said.
Meanwhile, other players "go under the radar" if they aren't as flamboyant and don't draw attention to themselves.
Quin has a suggestion to fix the problem. He'd like to change the voting system.
First of all, he wouldn't start the fan voting until later in the season.
"Why do the fans need two months to vote?" Quin said. "I wouldn't start the fan voting until after Week 13, to see who's playing well, who's been on the field. Something should be said about playing in the majority of the games. How can you have a Pro Bowl season if you only played in 10 games?"
Quin also wouldn't put a player from every team at each position on the ballot. Instead, he'd limit the number of nominees, perhaps based on the suggestion of scouts, to those who are having the best seasons.
"Why you got everybody on the ballot that ain't even Pro Bowl worthy?" Quin said. "It should be an honor to be nominated."
The reality is that sometimes it takes a year to be recognized. For instance, this is the first season that the Lions' defense has played at such a high level. It might take some of the individuals, other than Suh at least, a full season and even some success in the postseason before they're more widely appreciated.
Quin just doesn't think it has to be that way if the system were a little different.
EXTRA POINT
Suh missed Thursday's practice because of an illness. It's believed to be the first practice he has missed in his five years as a Lion, except for the time he was out during a two-game suspension three years ago.
---