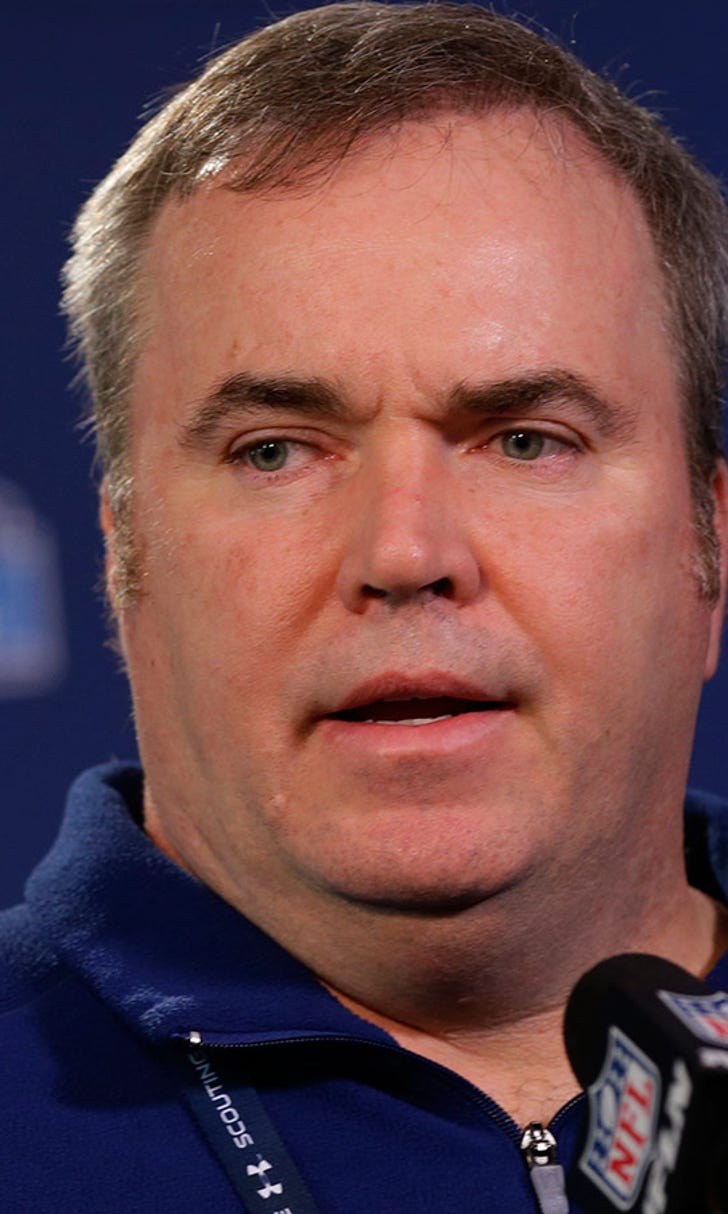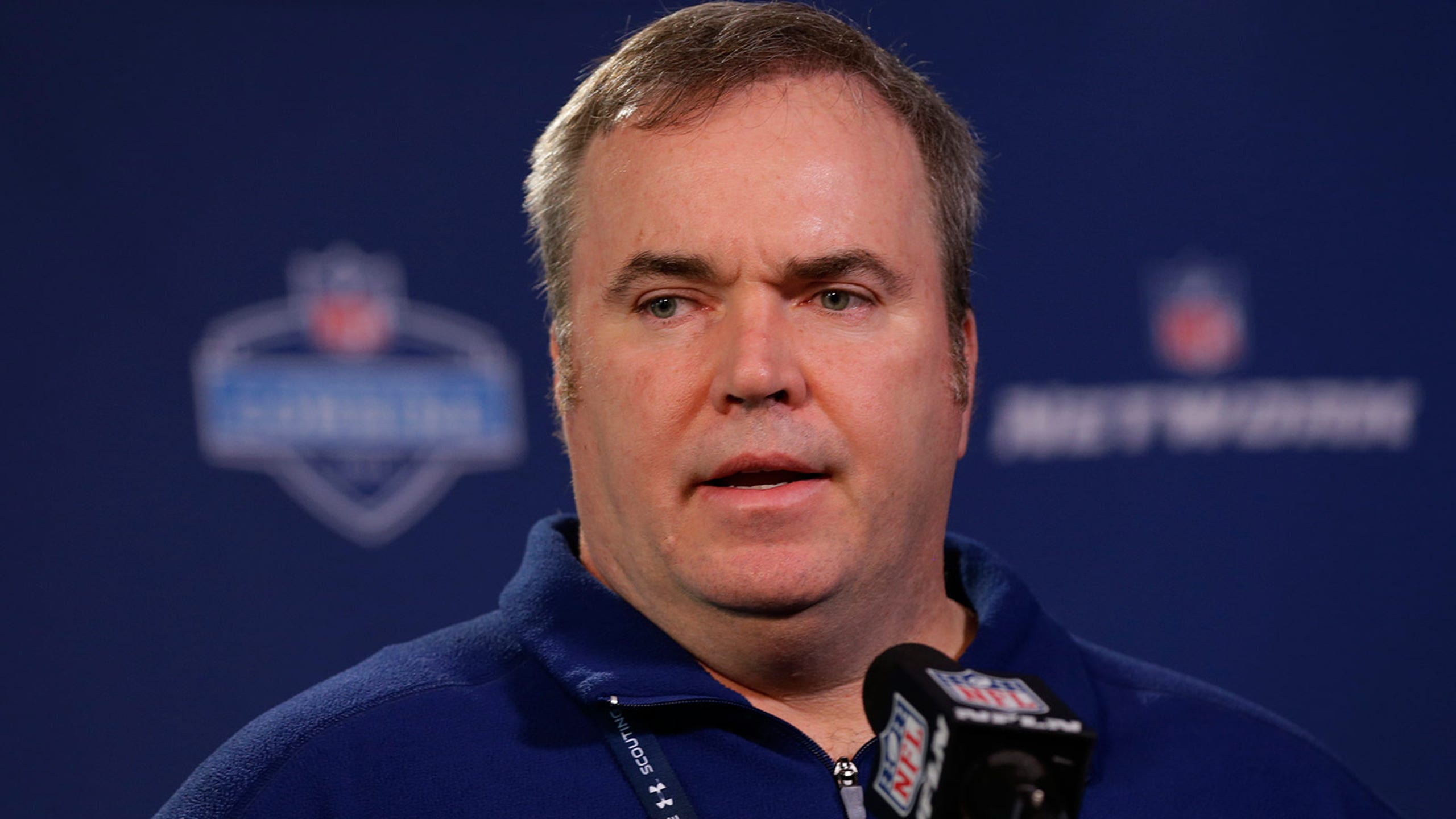 Notebook: Packers hoping to draft a QB
BY foxsports • February 21, 2014
INDIANAPOLIS -- Aaron Rodgers has no reason to look over his shoulder, but the Green Bay Packers are interested in drafting a quarterback this year.
Only once in the past five drafts have the Packers invested one of their picks in a quarterback, and that was a seventh-round selection on B.J. Coleman in 2012. But during the upcoming NFL Draft in May, don't be surprised when the announcement is made that Green Bay has just added a quarterback to the team.
"I'm hopeful we can get a young guy in the draft," coach Mike McCarthy said Friday at the NFL Scouting Combine when discussing the quarterback position. "That's something we're looking at, maybe even taking a harder look this year than, well, that's not true; we've always taken a hard look. That's something that we'll focus on."
In Rodgers' first five years as the Packers' starting quarterback, he only missed one game due to injury (a concussion in 2010). The only other time during that half-decade stretch that he didn't play was a meaningless Week 17 game when Green Bay had already clinched its No. 1 seed in the NFC playoffs. That nearly perfect bill of health for Rodgers made it a non-issue as to who was behind him on the depth chart.
This past season was a much different story. Rodgers broke his left collarbone at a time when the Packers had a 5-2 record. By the time he was back on the field, Green Bay was 7-7-1 and was extremely fortunate to still be in contention for the postseason.
Though Matt Flynn performed fairly well as the fill-in starter after he was signed Nov. 11, he's now an unrestricted free agent and could opt to look for one last shot at a starting job elsewhere.
"We like to sign our own guys back and Matt is definitely a part of that conversation," McCarthy said. "I thought Matt Flynn came in and did a number of good things. There's a lot of stability he brings to the quarterback room as far as the role that he needs to play and his role to the starting quarterback to help them scout and so forth. So, Matt is obviously a good fit for our program. I thought he definitely gave us a shot in the arm when we needed it. Free agency is upon us; we'll see what happens."
One thing is for sure when it comes to the Packers' quarterback room: Scott Tolzien will be a part of it.
"Scott, he'll be back," McCarthy said.
Tolzien started two games in Rodgers' absence before Flynn's arrival, and though his five interceptions in 90 passing attempts were too many to stay on the field in 2013, McCarthy has continued to maintain that he believes in the 26-year-old former Wisconsin Badgers quarterback.
While general manager Ted Thompson said that "every position is vital," McCarthy didn't sugarcoat the fact that he thinks quarterback is "the most important position in football."
However, with Rodgers obviously returning and McCarthy stating that Tolzien will be back, it would seem that the Packers only draft a quarterback if they aren't able to reach a deal with Flynn in free agency. But even though McCarthy made it clear that carrying and training four quarterbacks is very difficult, he wants to go that route in 2014.
"In the old days, there would be merit to take five (quarterbacks), if you had that much time to train the players in the old two-a-day practice format," McCarthy said. "Frankly, I don't think the new practice training structure gives you enough time to develop a whole group of quarterbacks. You can get your starter ready, you can get your backup ready, but after that I think the third and fourth quarterbacks are really taking a hit with this new structure. The practices have been cut down, quarterback school lost four weeks.
"But to answer your question, we definitely need four (quarterbacks)."
Who plays where at offensive tackle: Bryan Bulaga's season-ending ACL injury early in the 2013 training camp opened the door for David Bakhtiari to take over at left tackle. With Bulaga already more than six months into his recovery, there's little doubt that he'll be completely healthy by training camp. The question is whether Bulaga returns to left tackle or if he goes back to the right tackle spot where he played his first three NFL seasons.
As of the NFL Combine, the Packers have yet to officially make that decision.
"As I told Bryan when he left in the exit interview, I'll be in touch with him to let him know what our plan is, whether it's the left side or the right side," McCarthy said. "That decision will really be made once we get a little bit further into the cut-ups. Once we get through the protections, we'll make the final determinations on right or left. At that time, I'll communicate with Bryan."
Defensive line staying beefy: A report by the NFL Network in recent weeks indicated that Green Bay was looking to use smaller defensive linemen in an effort to make that group more athletic and versatile. Feel free to dismiss that report.
"I've never been part of a conversation that you want your D-linemen to be smaller," McCarthy said. "That's not accurate."
The Packers' three heaviest defensive linemen -- B.J. Raji, Ryan Pickett and Johnny Jolly -- are all unrestricted free agents, and it remains possible that none of them are re-signed. And while McCarthy admitted that Green Bay's defensive linemen will be utilized a bit differently next season, that isn't code for 'we want smaller defensive linemen.'
"If anything, you always want to get bigger, stronger and faster and things like that," McCarthy said. "We're definitely not going to be smaller."
Follow Paul Imig on Twitter
---