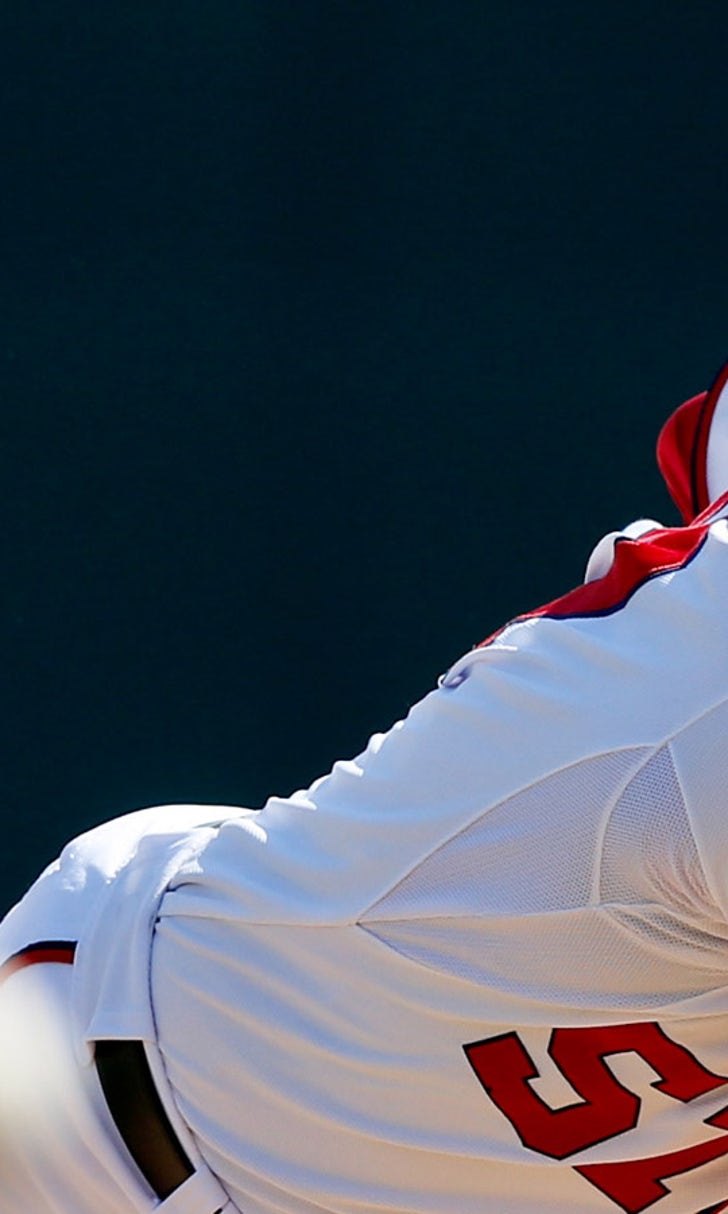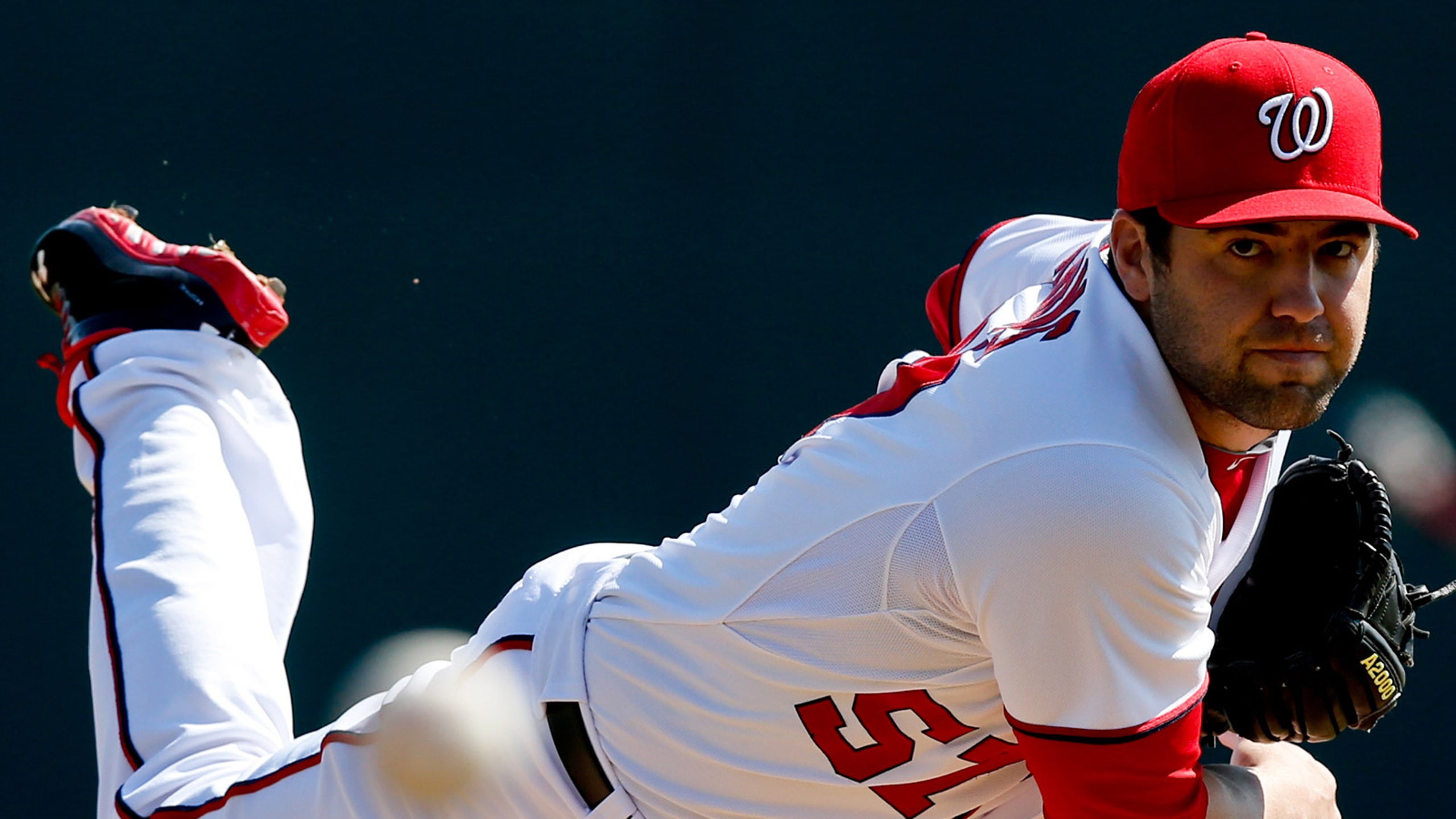 Notebook: Nathan Karns impresses in Rays' spring opener
BY foxsports • February 28, 2014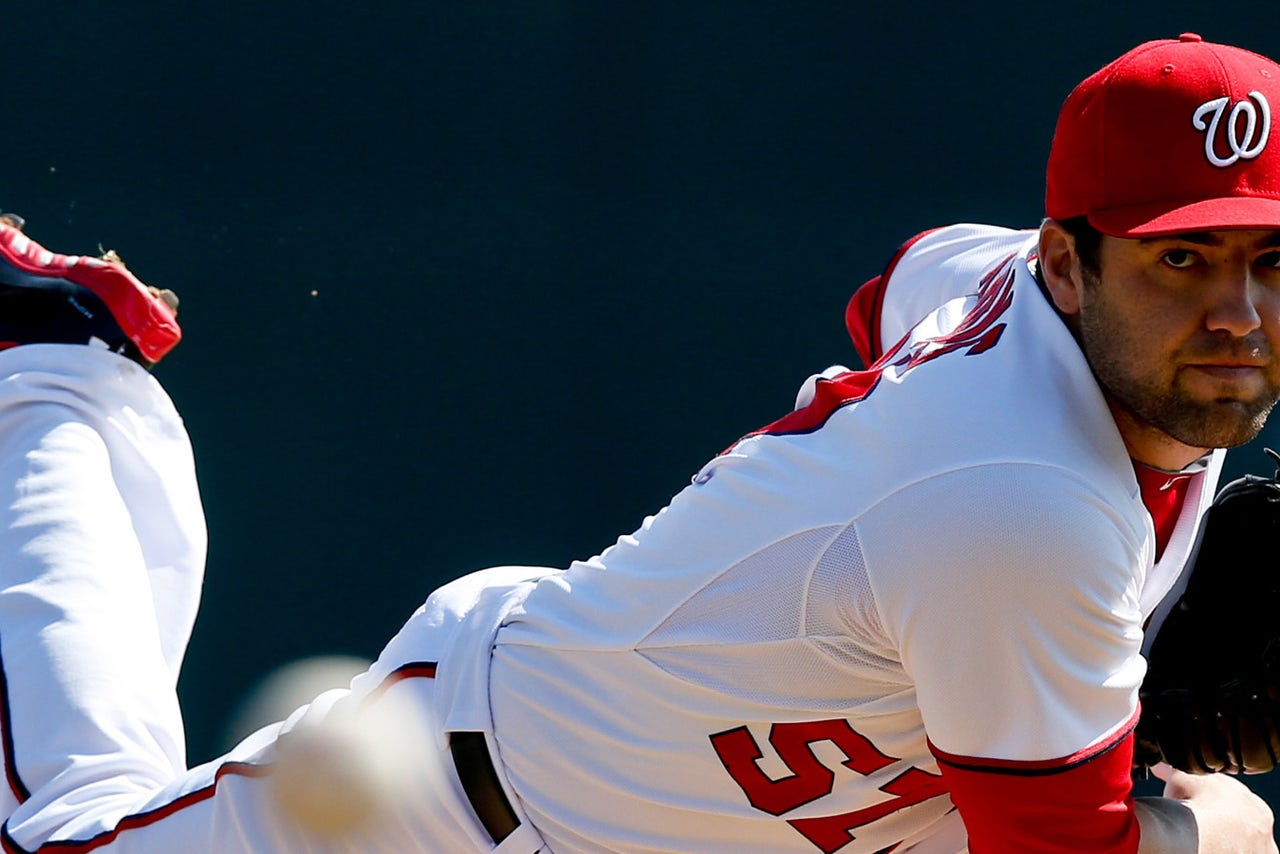 PORT CHARLOTTE, Fla. -- Right-hander Nathan Karns is 15 days into his Tampa Bay Rays tenure, long enough to let new sensations disappear and become comfortable. His transition's "shock-and-awe" value is gone, he says. He has settled, and he knows this clubhouse is home.
First impressions -- good or bad -- only go so far in spring training. There's another month for players like Karns to learn and grow or falter and slump, so there's little reason to become elated over glimpses. This is a process, no sprint.
Still, Karns was part of a young group of pitchers who fared well after the early struggles of left-hander Erik Bedard and right-hander Heath Bell through the first two innings Friday in a 4-2 loss to the Baltimore Orioles at Charlotte Sports Park.
Along with Karns, who struck out two of the three batters he faced in the seventh inning, left-handers Cesar Ramos and C.J. Riefenhouser, plus right-handers Brandon Gomes, Josh Lueke, Jake Odorizzi and Kirby Yates held the Orioles scoreless and allowed just five combined hits.
Initial impression: Not bad. Not bad at all.
"Everyone has done a great job of settling me in and welcoming me with open arms and accepting me as one of the guys now," Karns said. "It's fun. Any time you're out there in spring training, the first time, you've always got the adrenaline going. You're finally in a real game. You've got fans in the stands, facing other guys you don't know. It's just awesome."
Maddon praised the Rays' pitching effort in what he called a "non-descript" loss. Karns was a highlight of that display on an afternoon when he worked on his fastball, sinker, curveball and change-up.
The 26-year-old entered as an unknown for Tampa Bay. He arrived Feb. 13 in a four-player trade that sent well-liked reserve catcher Jose Lobaton to the Washington Nationals. Karns spent most of last season with Double-A Harrisburg, where he went 10-6 with a 3.26 ERA and 155 strikeouts in 23 starts.
Like other newcomers within the Rays' staff this spring, his role remains to be determined. If first impressions matter, though, he should feel good about himself after Friday. His arm impressed the right eyes.
"I watch these guys in the bullpen," Rays manager Joe Maddon. "You hear different things, but to see it from the side, (Karns) was getting underneath some of those right-handed hitters pretty hard. And then you complement that with the curveball. And he's got pretty good mound presence. He's definitely not intimidated by anything. I kind of like it."
Not bad for someone new with more to show.
NO ROSTER REASON: Maddon said there was no reason to read too much into the batting order used in Tampa Bay's spring opener. It featured David DeJesus (LF) leading off, following by Yunel Escobar (SS), James Loney (1B), Evan Longoria (3B), Matt Joyce (DH), Wil Myers (RF), Desmond Jennings (CF), Jose Molina (C) and Logan Forsythe (2B).
"Not a thing," Maddon said. "I had nothing to do with it. (Bench coach) Dave (Martinez) made the lineup. We're just trying to get at-bats for different people. We've got to move the lineup around a lot."
HAK-JU LEE RETURNS: The Rays' spring opener included one notable return: Infielder Hak-Ju Lee. The 23-year-old is coming back from surgery to repair torn ligaments in his left knee, and he only played 15 games for Triple-A Durham last year because of the injury.
On Friday, he entered the eighth inning and replaced Jason Nix at shortstop. Lee batted 0 for 1 with a fly out to left field in the ninth.
"I feel great right now," said Lee, from South Korea. "I'm happy to come back. Last year, after I got hurt, I always thought, 'I want to go on the field.'"
GOLF STARS: Left-hander David Price's "Owners group" team was the big winner at Tampa Bay's annual charity golf tournament Thursday at the Ritz-Carlton Members Club in Bradenton, Fla.
Price's five-man team finished 16-under, which was a tie with reliever Jake McGee's five-man "Advantica #2" team. However, since Price's squad fared better on the back nine holes, his group was declared the winner. Left-hander Matt Moore was named the winner in the longest-drive contest.
"Usually, the winning score is 20-under or 21-under, somewhere around there," Price said. "We had our long drives out there working for us. ... We capitalized on the holes we really needed to capitalize on to win the tournament."
TRAVEL ROSTER SET: The Rays will hit the road in the Grapefruit League on Saturday when they play the Pittsburgh Pirates in Bradenton, Fla. Price will make his spring debut, and other top names scheduled to appear on the travel roster include McGee, Ryan Hanigan, Sean Rodriguez and Wil Myers.
SPECIAL OPS PARACHUTERS: The Rays' spring home opener included a unique start. Three members from the United States Special Operations Command Parachute team delivered the American flag and game ball before first pitch by landing in the outfield. The para-commandos jumped from an altitude of 12,500 feet and reached speeds in excess of 120 miles per hour.
Army Sergeant 1st Class Kyle Margelofsky, deployed 10 times overseas (six to Iraq and four to Afghanistan), is the officer in charge of the team and threw out the ceremonial first pitch. The display was part of a day when the Rays invited 300 area veterans as special guests for the opener. Discounted tickets for veterans also were available.
"They were outstanding," Maddon said. "I got to meet the guys before the game. It was pretty amazing."
However, don't expect Maddon to try anything similar soon.
"No," he said. "I don't like jumping off diving boards."
You can follow Andrew Astleford on Twitter @aastleford or email him at aastleford@gmail.com.
---