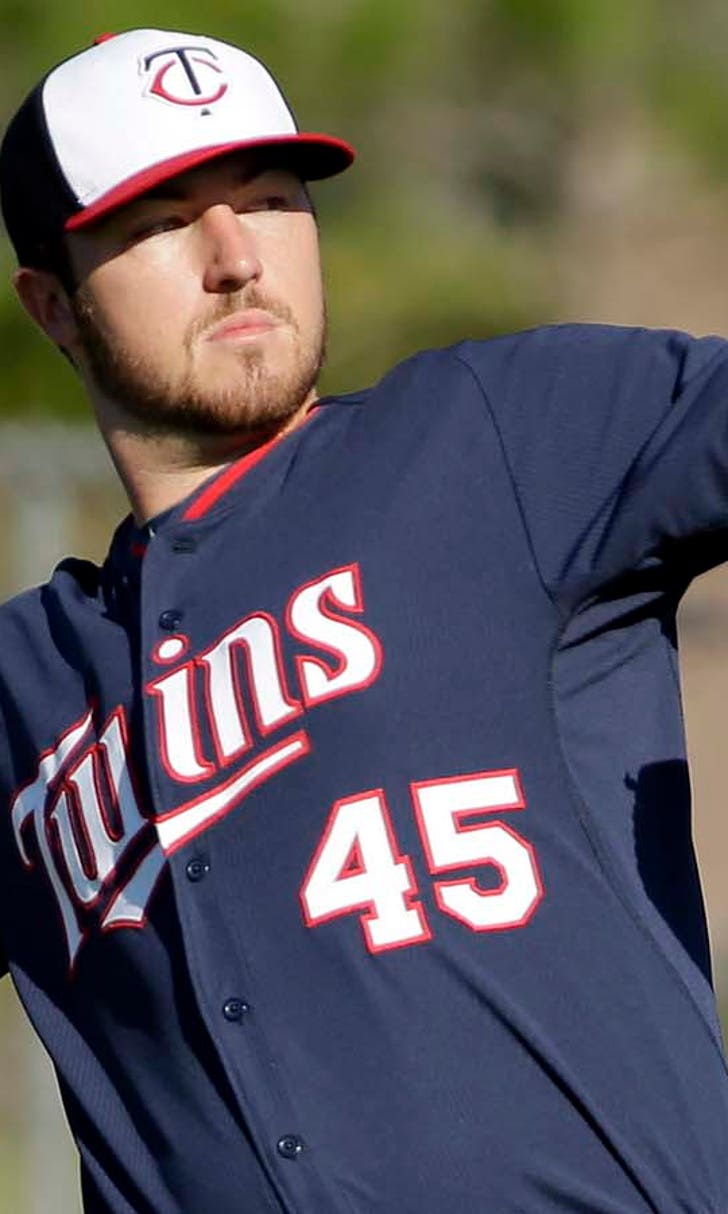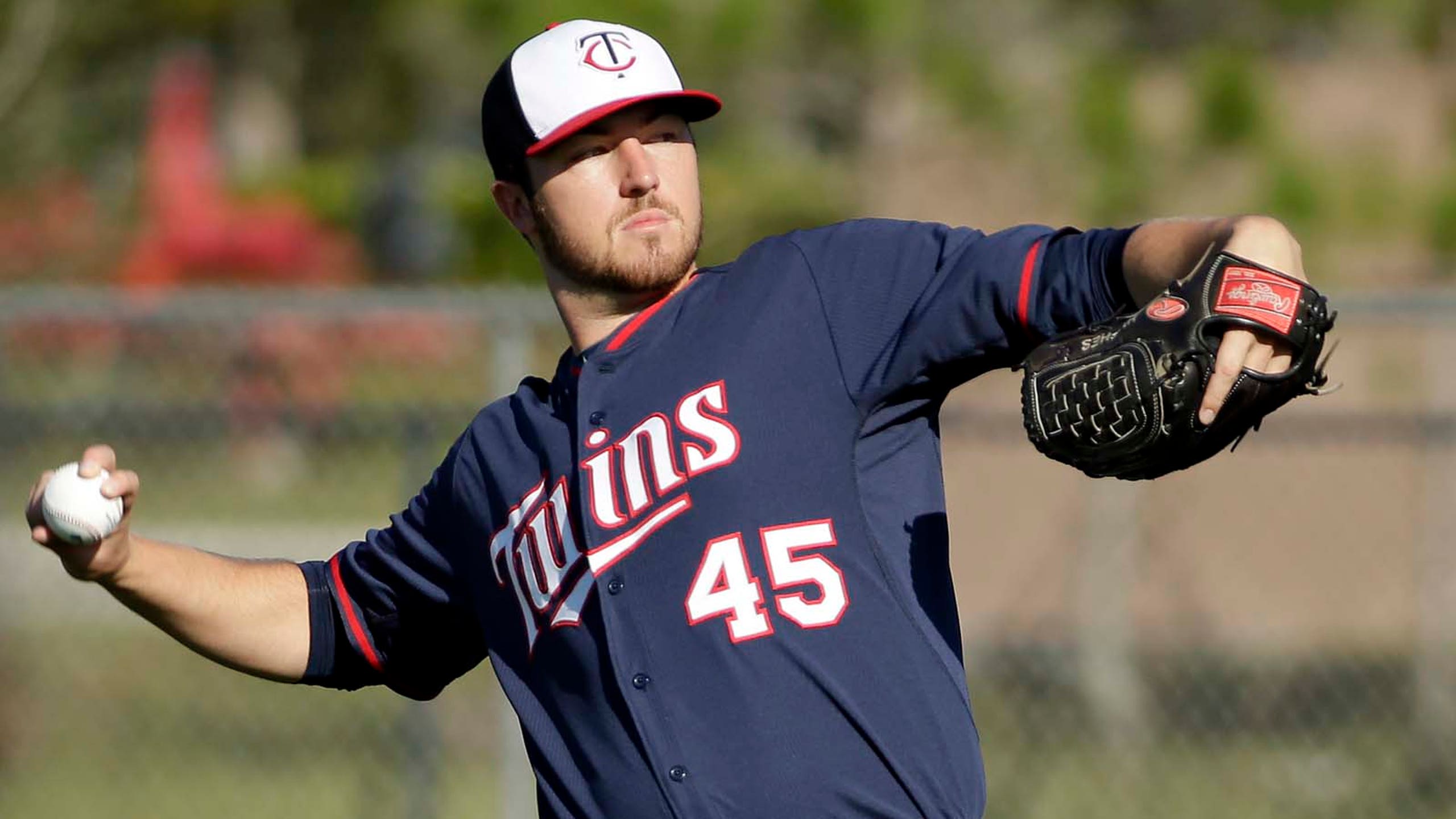 Notebook: Hughes hopes to give batters trouble with curve
BY foxsports • February 27, 2014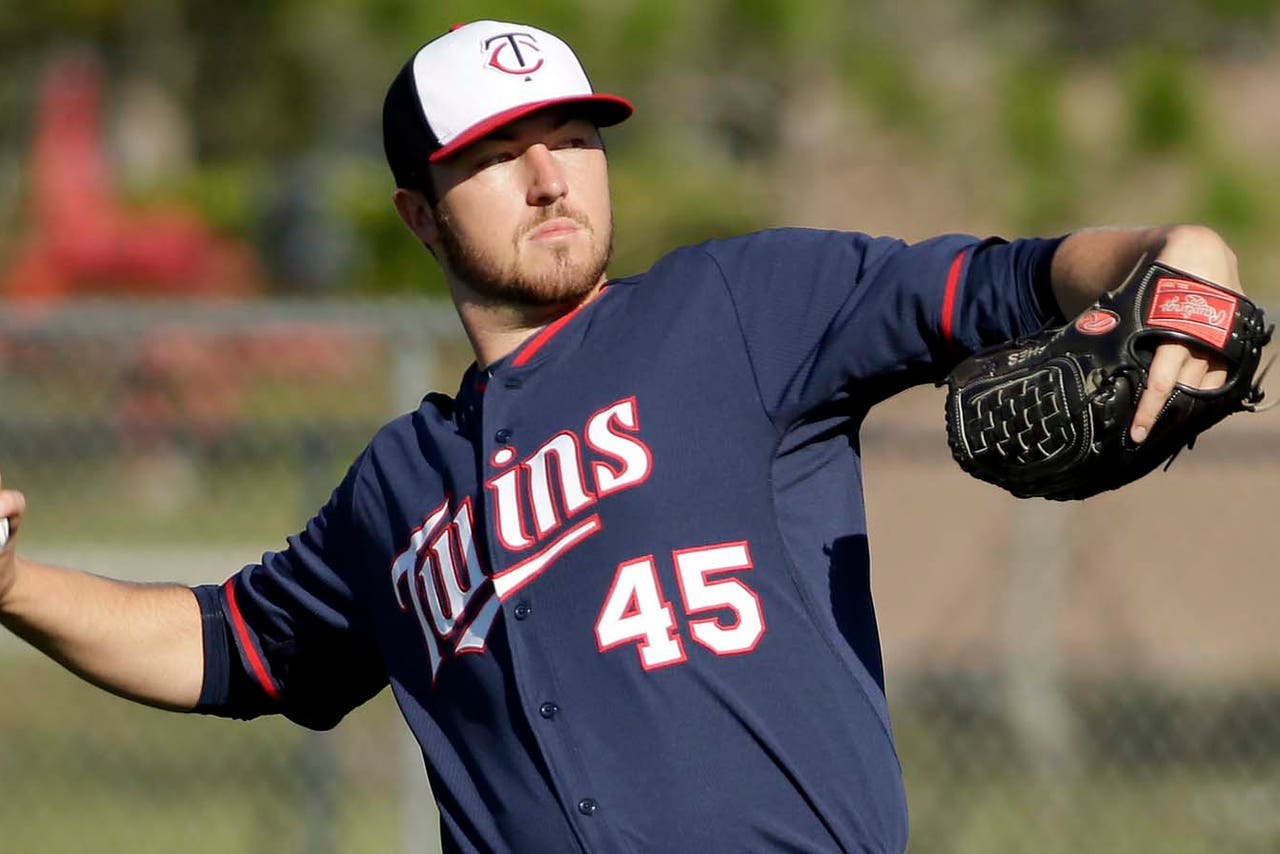 FORT MYERS, Fla. -- Only so much can be gleaned from the Minnesota Twins' instrasquad scrimmage Thursday at Hammond Stadium, but it did give new pitcher Phil Hughes the chance to knock off some of the rust.
Hughes pitched two innings against his new teammates, allowing a pair of hits and picking up four strikeouts. His unofficial outing gave Hughes the opportunity to work on his curveball, a pitch he hopes can be a weapon for him in 2014 after he opted to ditch his slider this offseason.
"It's got the potential to be good," Hughes said of his curveball. "Last year it wasn't, so I kind of had to figure something out on the fly. Earlier in camp, it wasn't a recipe for good results. Now that I have the opportunity to have a full spring training, I feel like I can get that curveball back to where it needs to be."
Hughes said he threw about seven or eight curveballs in Thursday's brief outing, including one to strike out Twins first baseman Kennys Vargas in the top of the second inning. He also mixed in a few changeups and a few cutters, along with his fastball that reached 92 mph on the Hammond Stadium radar gun.
After spending seven years with the New York Yankees, Hughes signed with the Twins as a free agent this past offseason. Following last year's disappointing 4-14 record and a 5.19 ERA, Hughes felt the need to tweak some things heading into his first year with Minnesota. That included taking the slider out of his repertoire.
"I feel like my curveball can be a better pitch than the slider was," Hughes said. "So that's the idea. I'm mixing in my cutter, which I kind of abandoned last year for the slider, so the cutter is a little bit firmer and something I can use as more of a situational pitch than an out pitch."
The Twins faced Hughes several times during his tenure in New York and saw firsthand how effective his curveball can be. The hope now is that he can sharpen that pitch even more and use it as a tool in Minnesota.
"Because he's got such the deception of the quick arm, the short arm, it comes out of nowhere," Twins manager Ron Gardenhire said of Hughes' curve. "When he starts using that breaking ball to get off the fastball, that's when he's really effective. . . . The ball just jumps and explodes on you. That's what all of our hitters always said, it just kind of jumps at you out of nowhere."
The result meant nothing in the big picture, but Team Gardy topped Team Steiny by a 5-3 final in Thursday's scrimmage. Wilkin Ramirez hit a three-run home run off Lester Oliveros in the seventh inning, while prospect Max Kepler hit a double in the sixth and later scored.
Hughes, Kevin Correia, Vance Worley and Kyle Gibson all pitched two innings Thursday. Worley gave up a run in the fourth after Chris Colabello singled in Danny Santana to open the scoring. Center fielder Aaron Hicks was 1-for-4 as the Team Steiny leadoff batter, but his one hit was a triple.
Top prospects get their at-bats: Most of Minnesota's everyday position players sat out Thursday's intrasquad scrimmage, but the fans in attendance got a chance to watch prospects Miguel Sano and Byron Buxton take their swings against major-league pitching.
Buxton batted leadoff for Team Gardy, while Sano hit cleanup a few batters later. Both 20-year-olds struggled a bit at the plate. Buxton struck out swinging twice -- once against Hughes and once against Gibson -- before drawing a walk in the fifth inning. Sano, meanwhile, was 0-for-2 with a strikeout and a groundout.
Much praise has already been given to those two over the last few years, and Buxton has continued to compile preseason accolades. He's considered by nearly every expert to be the top prospect in all of baseball, but Thursday was a bit of a learning experience for the No. 2 overall pick in the 2012 draft.
"He's struck out before and he's going to strike out again," Gardenhire said. "First day out there, sometimes you want to do a little bit too much. I just think his first day out there for him, he doesn't remind me of the kind of kid who wants to do too much."
Ryan feeling well after surgery: Twins general manager Terry Ryan hasn't been in Fort Myers this spring after he was diagnosed with cancer earlier this month. Ryan underwent surgery at Mayo Clinic in Rochester, Minn., to remove a cancerous lump in his neck and has been home recovering ever since.
Gardenhire said he spoke with Ryan on Wednesday night for the first time since Ryan's surgery took place.
"He's feeling really good," Gardenhire said. "He's trying not to get too goosey, because he is feeling really good. . . .  He's going to do what the doctors say and all those things, but he is doing really good. He said to say hi to everybody."
Gardenhire wasn't sure whether there was a chance Ryan might make it down to Fort Myers before spring training concluded in late March. In Ryan's absence, assistant general manager Rob Antony and the rest of the front office have been running the day-to-day operations.
Before chatting with Ryan on Wednesday, Gardenhire sent Ryan a message to let him know that everything was going smoothly down in Florida. Gardenhire could tell that Ryan was disappointed to not be in camp with the Twins.
"It's driving him crazy, but he's staying in touch with people and keeping in touch," Gardenhire said. "I told him, 'I'm not going to mess with you and I'll leave you alone.' I fired him a text, and then he called me back last night about 10 o'clock. He sounded good, doing well, feeling good. Just waiting for them to tell him what the next step is and go from there."
Follow Tyler Mason on Twitter
---