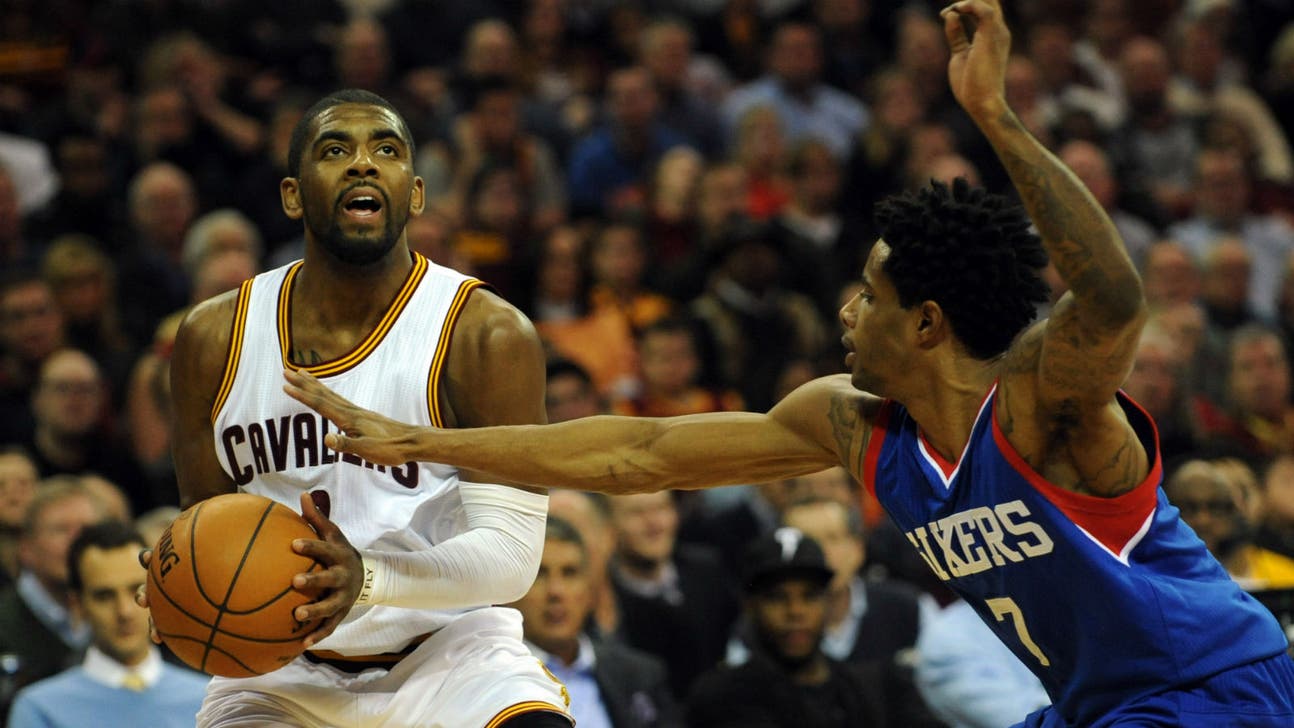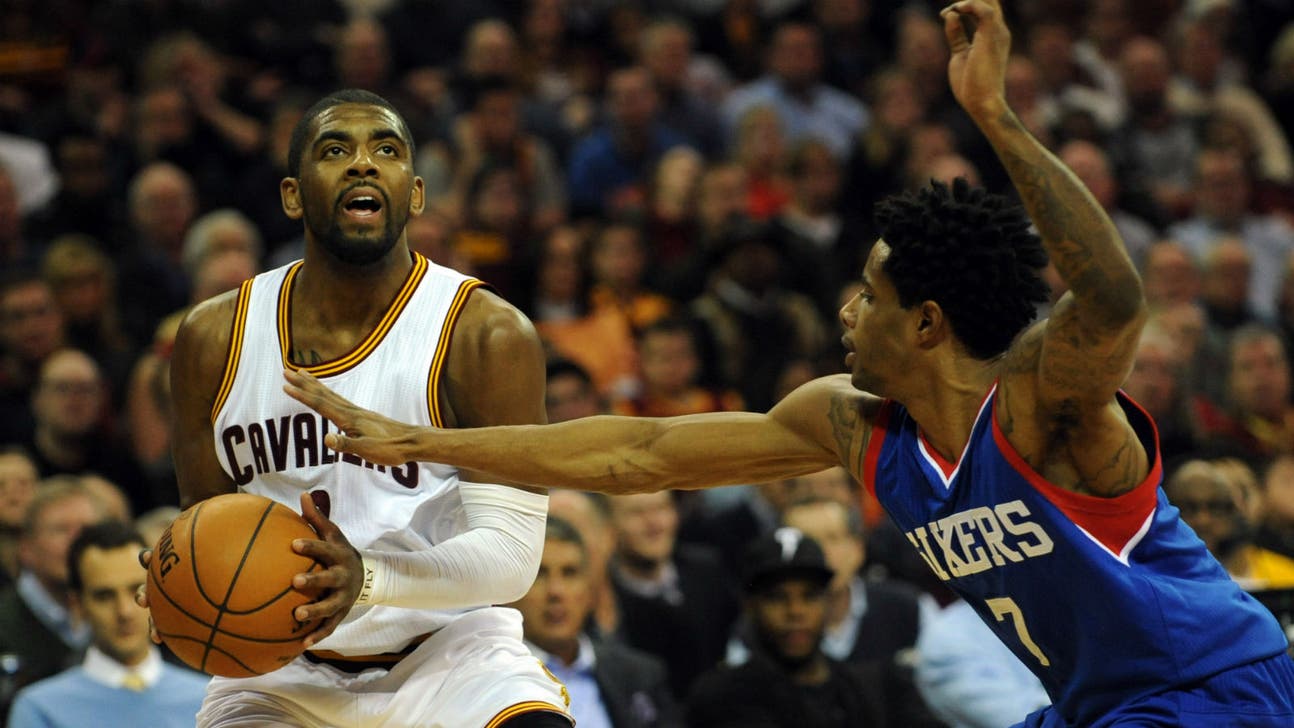 Not pretty, but for 11th straight time yes, Cavs win
Published
Feb. 2, 2015 10:27 p.m. ET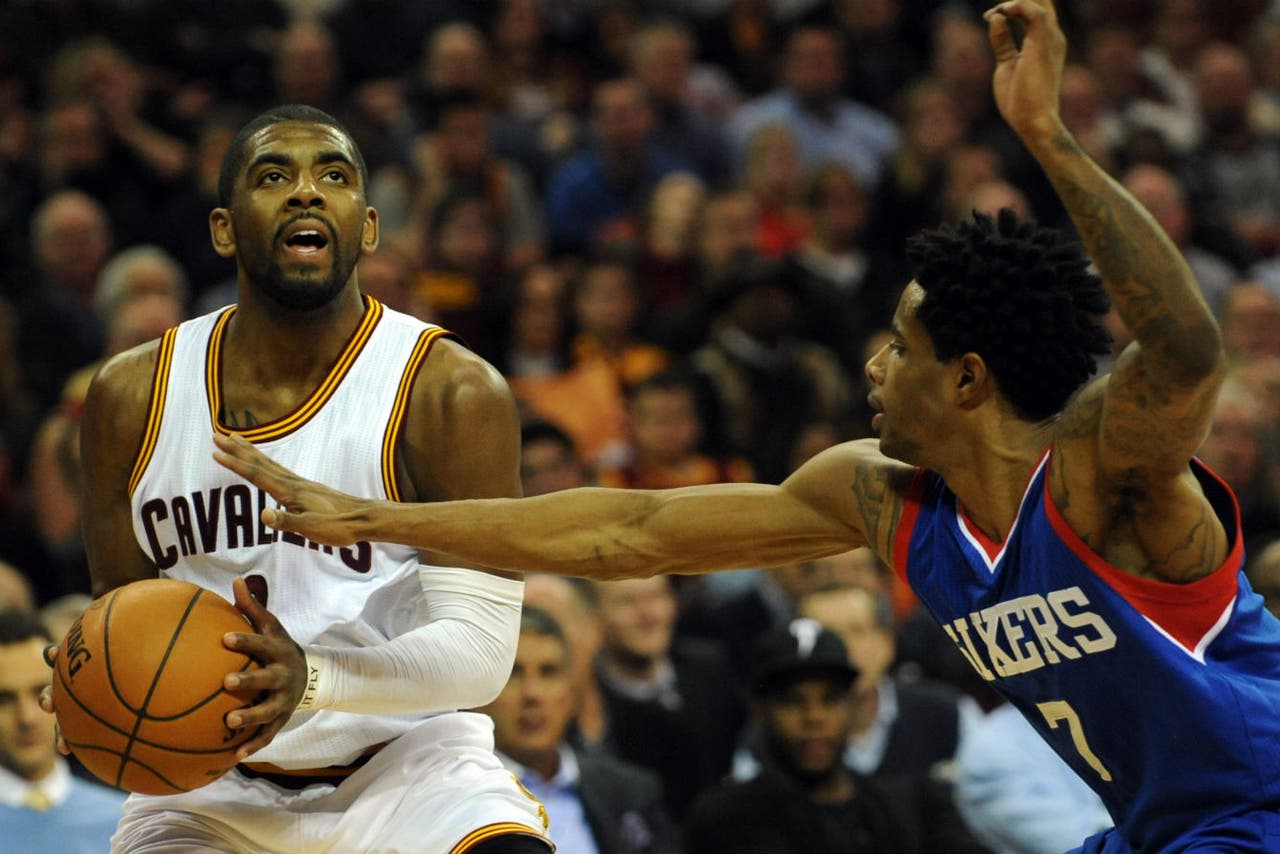 CLEVELAND -- Random dribbles from the Cavaliers' 97-84 win over the visiting Philadelphia 76ers on Monday:
1. Sloppy, sloppy, sloppy. That was pretty much the story, as the Cavs committed a whopping 18 turnovers and led by just five points with 3:00 left in the game. But guess what? It doesn't matter. All that matters is the victory. For the Cavs, it's 11 in a row and that's all anyone really cares about.
2. Or as Cavs coach David Blatt said: "You can learn a lot about wins that aren't spectacular. Certainly tonight was not spectacular."
3. Besides, is there such a thing as a bad win? "No," Blatt said. "There can be a win with the strong desire that we could've played better." On Monday, that was the Cavs. But again, the only word that mattered in all that was "win."
4. The Cavs (30-20) now sit just a half-game behind the first-place Bulls in the Central Division.
5. After the game, Blatt noticed the Hornets beat the Wizards -- another team ahead of the Cavs in the East. Blatt then asked a reporter, "How far back are we now?"
6. Prior to the game, Blatt admitted to following the standings fairly closely. "We're conscious," he said. "It's a time that you do have to look north and south. But we're focusing on what we're doing. Are we competing every night? We have to be focused on winning as many basketball games as possible. We're not quite in the stretch run. We have to make up some ground."
7. Kyrie Irving is simply having a career year. On the same day he was named Eastern Conference Player of the Week, he came alive when the Cavs needed something, anything. He gave it to them with a couple of nifty moves and fancy finishes on his way to a game-high 24 points.
8. LeBron James seemed a little out of sorts, but still came away with 18 points and a whopping 11 assists. A lot of guys would love an out-of-sorts night like that. And by "a lot," I mean about 67.2 percent of the NBA.
9. But if you want to nit-pick, I guess you could point to the fact LeBron also committed six turnovers. "We were standing around a little too much," Blatt said, and man, he's right about that one.
10. Granted, the Sixers (10-39) aren't very good, but they are pretty athletic, they do possess a lot of those long-and-tall types, and believe it or not, they're second in the NBA in steals. "We just played at too slow a pace and didn't move the ball well throughout," Blatt reiterated.
11. The Cavs led just 88-83 with 3:00 minutes left in the game. Then Matthew Dellavedova (12 points) hit a big 3-pointer. Later, he hit another to basically seal it. That's right, little Delly was in the game at the end -- as opposed to new (and taller) additions J.R. Smith and Iman Shumpert.
12. Blatt, on what he likes about Dellavadova: "Mental toughness. Defensive capability. Hustle. Makes open shots at big moments. But first and foremost, he plays for the team."
13. Smith added 12 points, Shumpert scored 11 on 4-of-4 shooting and Timofey Mozgov finished with 10 and a whopping five blocks. Mozgov was also spotted eating an entire pizza at his locker after the game. Since he's 7-foot-1, that's probably OK.
14. Meanwhile, Kevin Love grabbed 15 rebounds, and the guy is just all over the glass at all times. Problem was, Love took just seven shots, made just one, and scored a measly five points.
15. Worse, all seven of Love's shots came in the first quarter. "That absolutely shouldn't happen," Blatt said. "We could've played at him a little bit more -- again. We haven't practiced for a while. We've gotta work on a few things and clean that up."
16. LeBron added that Love passed up some open looks, but mostly agreed with the coach -- implying the Cavs need to do a better job of finding Love.
17. The Cavs lead 47-35 at halftime, but started second half on 9-0 run. That should've done it, right? Right. Instead, the Cavs allowed the Sixers back in it, holding on to a mere 69-65 advantage entering the fourth quarter.
18. Mostly, the Cavs just messed around with the ball after taking a big lead. They made as many turnovers in the third quarter as baskets (nine apiece). That's never what you want to see.
19. The Cavs shot just 38 percent at half, but improved it to 45 percent by the end of the game.
20. As for the defense, make it nine games in a row in which the Cavs have held their opponents to less than 100 points. They also held the Sixers to 40 percent shooting.
21. The Cavs now own the NBA's longest winning streak following Atlanta's loss at New Orleans on Monday. But not surprisingly, LeBron said they can't get too far ahead of themselves. "We haven't proved anything yet," he said.
---