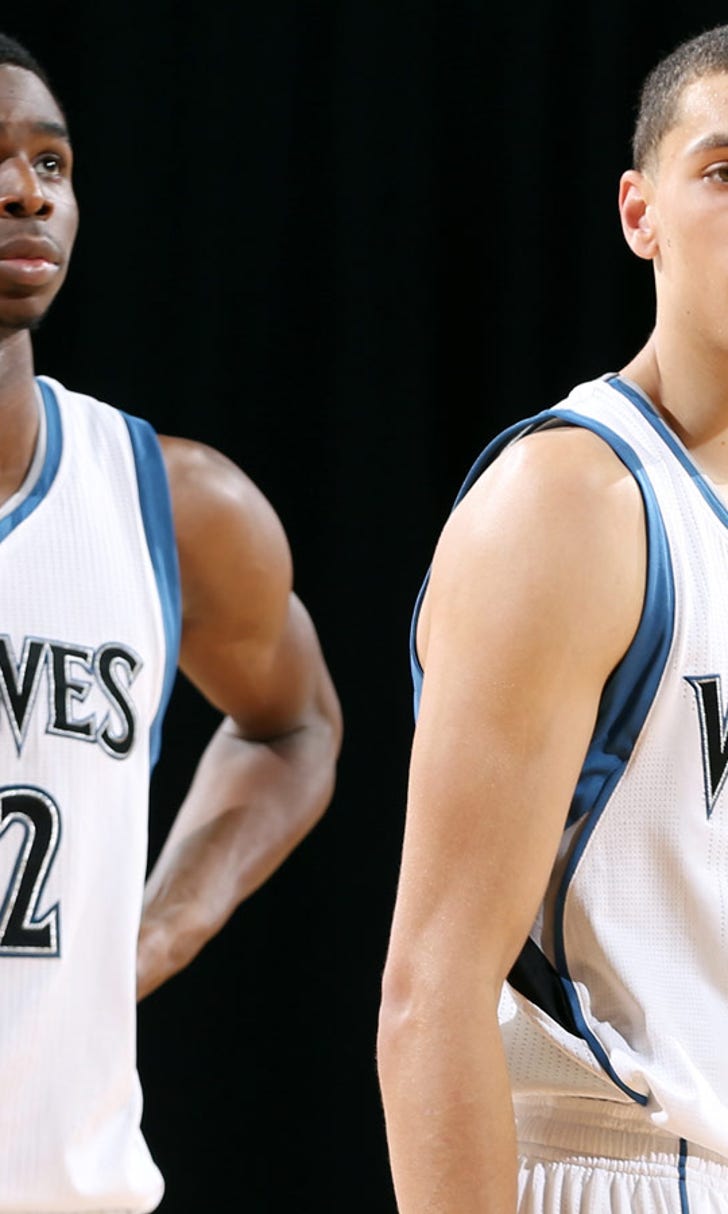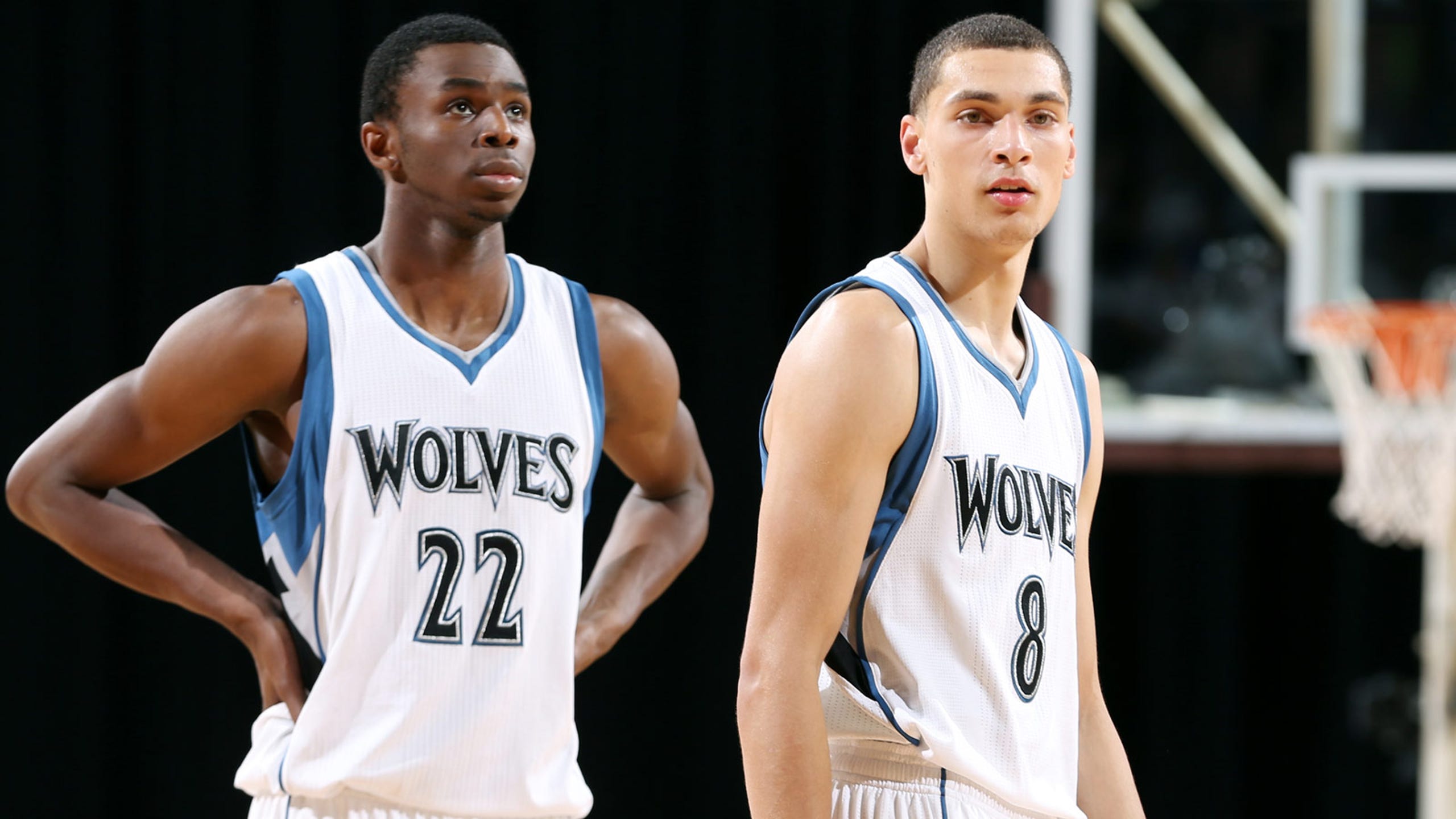 No substitute for game action when it comes to young Wolves' development
BY foxsports • December 15, 2014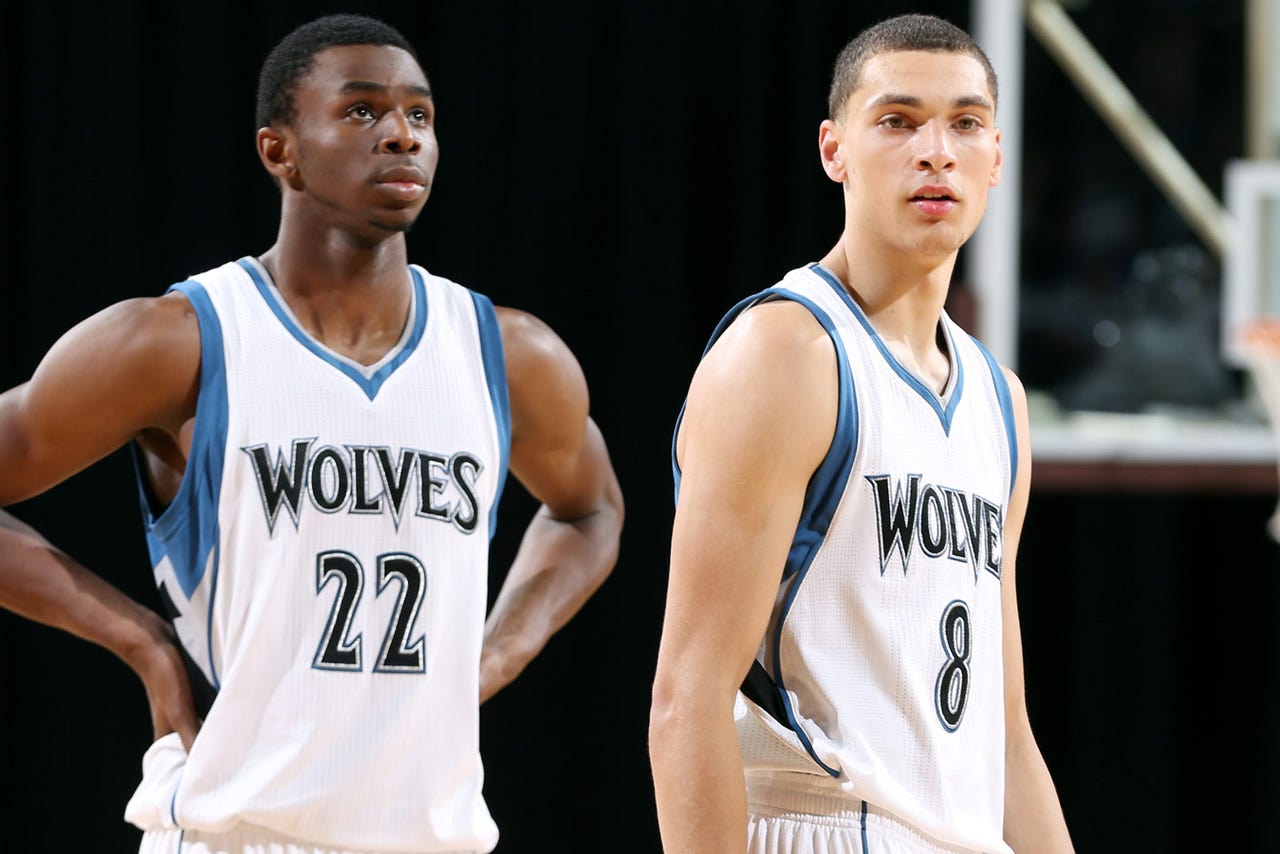 MINNEAPOLIS -- Kobe Bryant remembers the youthful inefficacy.
"I remember being Andrew Wiggins," the Lakers superstar said of the Timberwolves' 19-year-old prodigy shortly after surpassing Michael Jordan on the NBA's all-time scoring list Sunday night. "I remember playing against Michael my first year. To be here tonight and play against (Wiggins), seeing the baby face and the footwork and little technique things he's going to be much sharper at as time goes on, it's like looking at a reflection of myself 19 years ago."
Kevin Durant gets it, too.
"I was 19 coming into the league," the reigning NBA MVP said. "I know  how tough it is every single night to get your body right, get your mind right to play an 82-game season."
It took 31 games for Kevin Garnett to earn a start. Fifty-seven games into his rookie year, Stephon Marbury was getting an earful from Wolves coach Flip Saunders regarding the simplest of matters like attacking off of a pick-and-roll instead of instinctively pulling back for a crossover dribble.
Regardless of the situation, growing pains are inevitable for a teenager playing a boy's game among grown men, some of the world's strongest and quickest. For some players, a delicate balance exists between the most effective means of transition -- in-game experience -- and chipping away at a young athlete's confidence.
But Saunders doesn't see that being an issue for the pair of 19-year-olds he's had in the starting lineup the past six games.
"There's no way a player's growth is going to get stunted by playing," Saunders said. "You just get better, even if they're getting the heck kicked out of them."
Not like he's had much of a choice.
The Wolves have indeed been thrashed repeatedly, dropping nine of their past 10 games and sitting in last place in the Western Conference 23 games into the season. A bevy of injuries has turned Wiggins into a primary scorer and LaVine into a starting point guard despite barely playing the position in his one year of college.
Coming into the year, Saunders planned to develop LaVine as a combo guard behind Ricky Rubio (out until January with a sprained ankle), shooting guard Kevin Martin (January, fractured wrist) and the rest of a veteran-laden frontcourt and allow Wiggins to germinate gradually playing small forward alongside the same group. And while things haven't gone according to plan, Saunders said, the two rookies' futures -- and that of the franchise being constructed around them -- can only benefit from increased minutes and roles.
"The more reps they get -- game reps -- there's no substitution for that," Saunders said. "You can get it in practice and everything else, but on the floor is different. What happens is you become quicker, you become more aware."
Wiggins is living proof.
The Kansas product from Canada ranks first among rookies in scoring (12.8 points per game), fifth in rebounding (3.9), fourth in steals (1.0) and first in minutes (30.7). He's become more assertive on offense and has consistently guarded opponents' top scoring threats, Bryant and Durant included.
"My confidence is high," Wiggins said. "It's always been high. I believe in myself a lot."
LaVine has the same mindset, though he's more vocal about it -- even during a more volatile rookie campaign than his fellow collegiate one-and-done. Injuries to Rubio and backup point man Mo Williams (back) have forced LaVine into primary point-guard duties.
He can make Saunders beam and tear his hair out in the same instant, the coach has said. LaVine averages 9.2 points (fourth among rookies), 3.3 assists (third) and 25.5 minutes (fifth) per game but is shooting 39.4 percent and has a long way to go, according to Saunders -- who, it should be noted, is admittedly harder on point guards than any other position.
But the effort level is there.
"Our biggest thing is trying to keep him out of the gym," Saunders said. "He wants to be in the gym so much and he wants it so bad sometimes that he doesn't realize there's that rookie wall that you hit. A guy like him comes in, you think he's going to play maybe 10 minutes a game, and all of a sudden he's playing 30, that thing can come a lot quicker than you think."
Joked LaVine: "I still feel 19. I know I look 16."
But the live action Minnesota's young core is receiving is ultimately invaluable, Saunders said. If nothing else, it gives them the bitter taste of what it takes to succeed at such a high level.
"When you are getting the heck kicked out of you, it does challenge your character," Saunders said. "I don't think you want to ever enable players. Just like kids, if you enable them, that's when you have problems. So you want to put them in a position that they have to earn their stripes as much as they can."
Follow Phil Ervin on Twitter
---