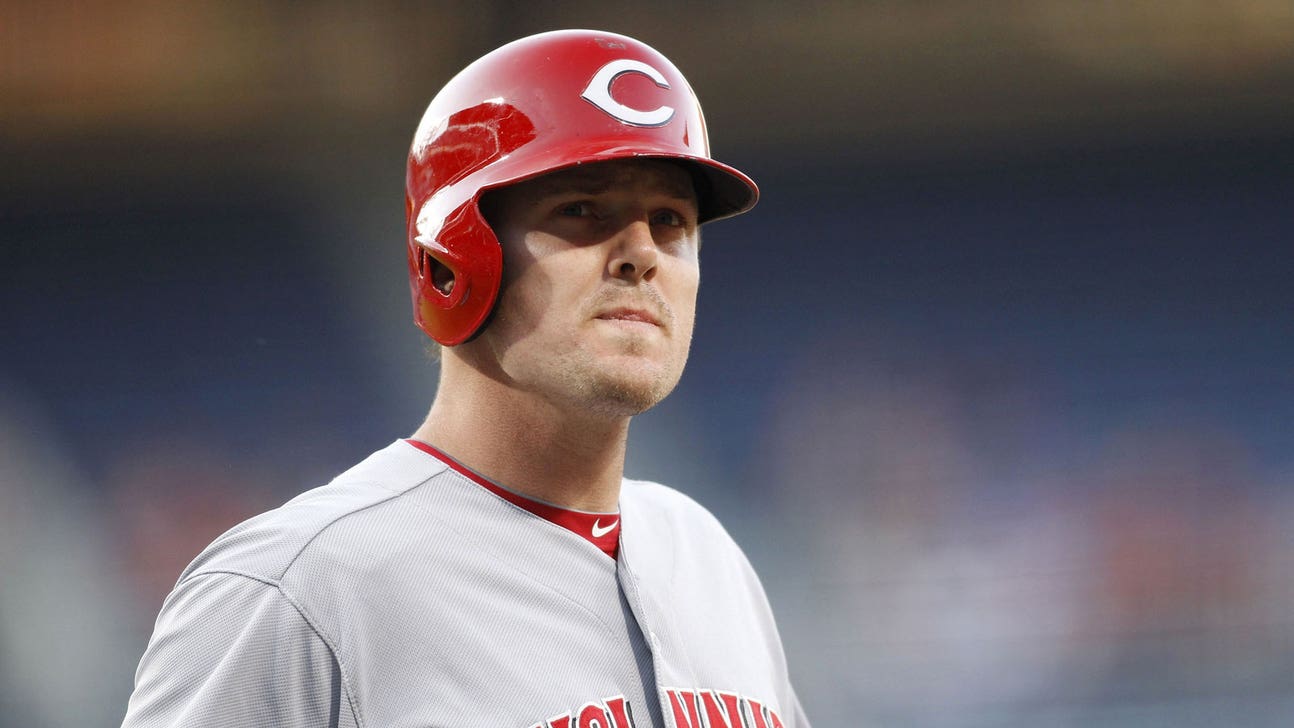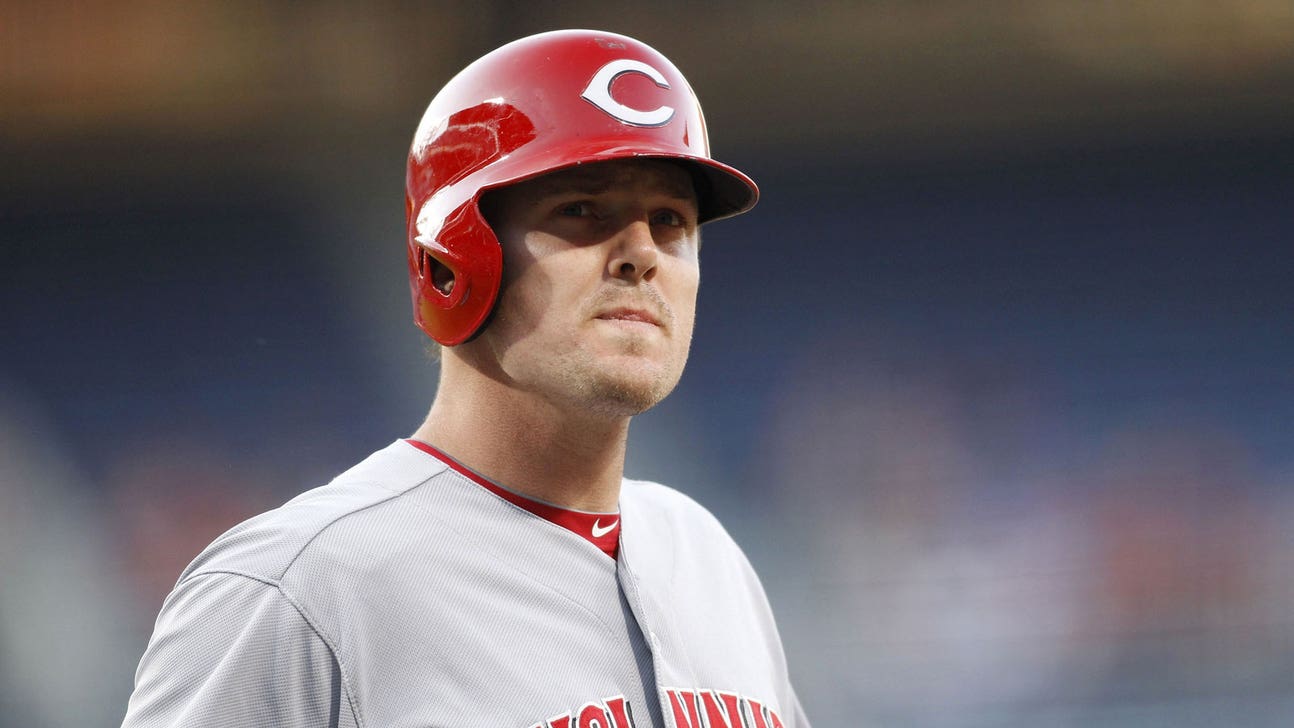 No pity party: Jay Bruce remains positive, despite up-and-down season
Published
Aug. 6, 2014 5:18 p.m. ET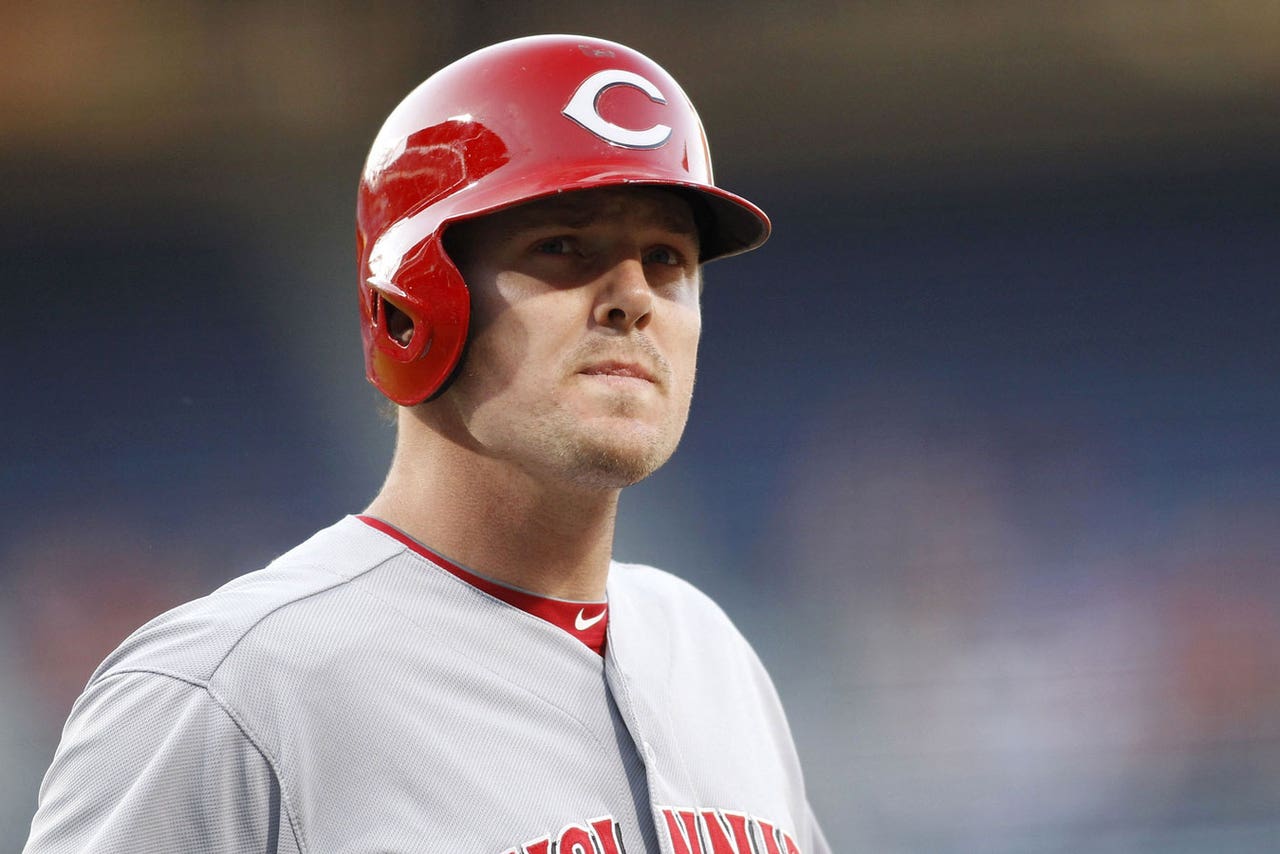 CINCINNATI -- There are scores of players who could not endure the mistrials and tribulations of what has transpired this year in the baseball life of Cincinnati Reds right fielder Jay Bruce.
They would relapse into deep funks, they couldn't eat, they couldn't say a positive word to their wives, they couldn't sleep, they couldn't look their teammates in the eye.
And some might even be poised on the railing of the Roebling Bride across the Ohio River.
Bruce hit .220 in April with two home runs and 14 RBI, number that make even a poor hitter gag, and Bruce is far from a poor hitter.
Then in early May he tore the meniscus in his left knee. He missed only 19 days and rushed back to the lineup. Things didn't get better and his average hovered most of the season at the .210 to .220 level and the home runs didn't come, either. Then his grandfather died and he took bereavement leave.
Through it all Bruce has not changed. He could be the cover boy on Norman Vincent Peale's book, "The Power of Positive Thinking."
To see him on the field, in the dugout, in the clubhouse or driving down the street one would think all is normal, that Bruce is on his way toward another 30 home run season and another 100 RBI season.
It isn't going to happen, but that doesn't mean Bruce is in a white-flag, hands-up surrender mode.
"No one is here to feel sorry for myself and I'm not here to feel sorry for myself," he said. "There is no pity here. We're all pulling from the same end of the rope trying to do well enough to win the division.
"Being a guy that has been around awhile (seventh year), I'm not young any more (26), and that's weird to say, it is something I take upon myself. It's something I take upon myself. Nobody wants to see me down. I consider myself one of the leaders on this team. I think a lot of about how you are viewed by your peers when the times are toughest."
And maybe there are good times ahead. Bruce entered Wednesday's game against the Cleveland Indians with seven hits in his last three games, including a home run, something he hadn't done since before the All-Star break.
Many of those hits have gone to left field against an extreme overshift teams use against the 6-3, 217-pound left hander. Nearly every team stations the second baseman in shallow in right field and the shortstop on the right side of second base with the third baseman near second base. That gives Bruce the entire left side to shoot base hits to left field.
But those recent hits to the left side are not, Bruce says, a change in his approach, a determined effort to beat The Shift.
"Honestly, it's the same approach for me," he said. Same approach, better results. "I'm just executing better and not missing pitches that I'm getting. I've hit a couple of ground balls through the shortstop hole, but my goal is not to hit a round ball to shortstop.
"I'm taking what they give me and use the same approach I work on every single day," Bruce added."
Nobody is more pleased to see Bruce's recent spurt than manager Bryan Price, a man who has scrambled and flipped and mixed and matched his batting orders and lineups to find any glint of offense. And he knows what Bruce can do when his bat ignites.
"Jay has an extensive history of being a very good offense performer, among many other attributes (defense, arm, base-stealing)," said Price. "This is good for him because he wants to be a bigger part of what's going on. He has given us everything he has with his preparation and his effort in the outfield, running the bases. That support has been great and now that he is getting back into the swing of things with multiple-hit games has been great for our offense."
Neither Price nor Bruce believe that Bruce hitting second in the batting order is what has cable-jumped his offense.
"I think he is just coming around," said Price. "He is hitting a lot with nobody on base so they attack him with fastballs and breaking pitches, in and out, and up and down. We've seen him smoke some balls the other way and he got a pitch to pull (Tuesday in Cleveland) and he hit it for pull homer.
"I'm just hoping he is able to release that sense of feeling it is late in the season and his usual numbers are not reachable and he is so down that he thinks he can't pull himself back up. He is showing that he can pull himself up and he knows he doesn't have to carry our ball club. He just needs to be a piece of it."
Bruce emphasizes that his psyche is not full of holes, that his mind-set isn't wound tight, that he is ready to help the team reach its goal.
"Everyone knows this game is hard," said Bruce. "It is not the first time I struggled. There are two months left and I look forward to building on the recent successes I've had. There is no time to get down because it just takes energy away from what you are trying to do. You can reflect on the past, but you can't live in it. We all have a goal here and it is not individual goals. It is a team goal. And like we all do, I take a professional pride in what we do."
---