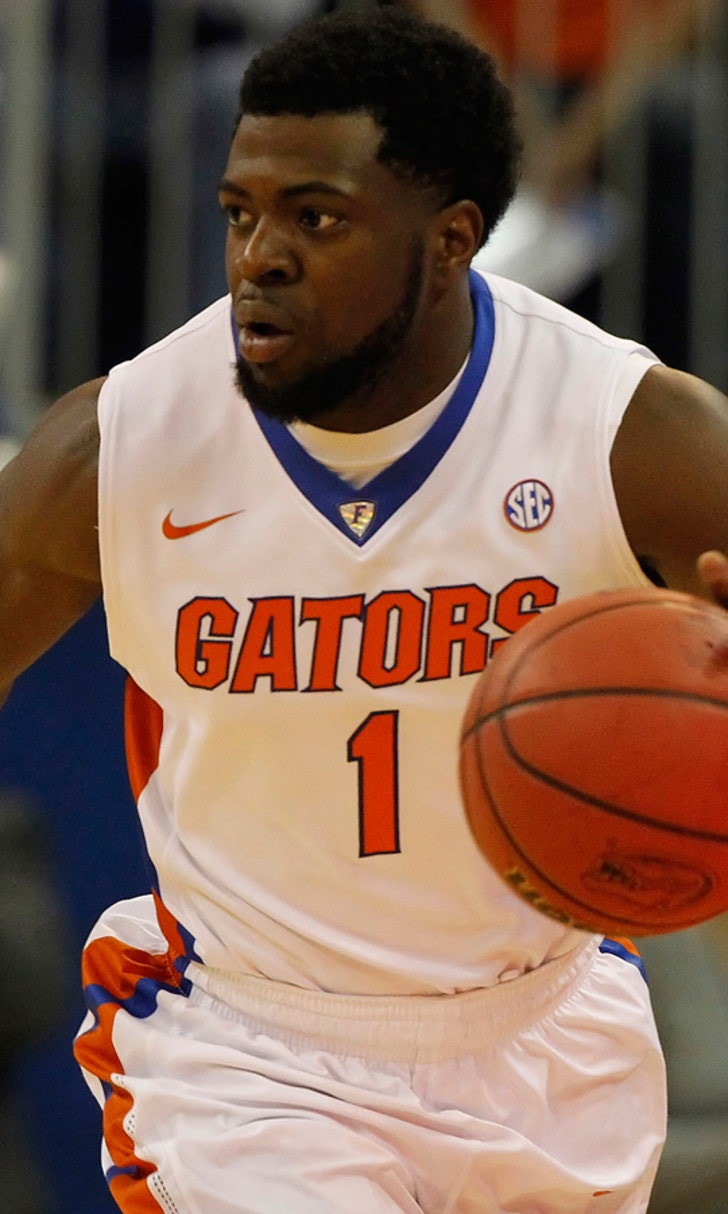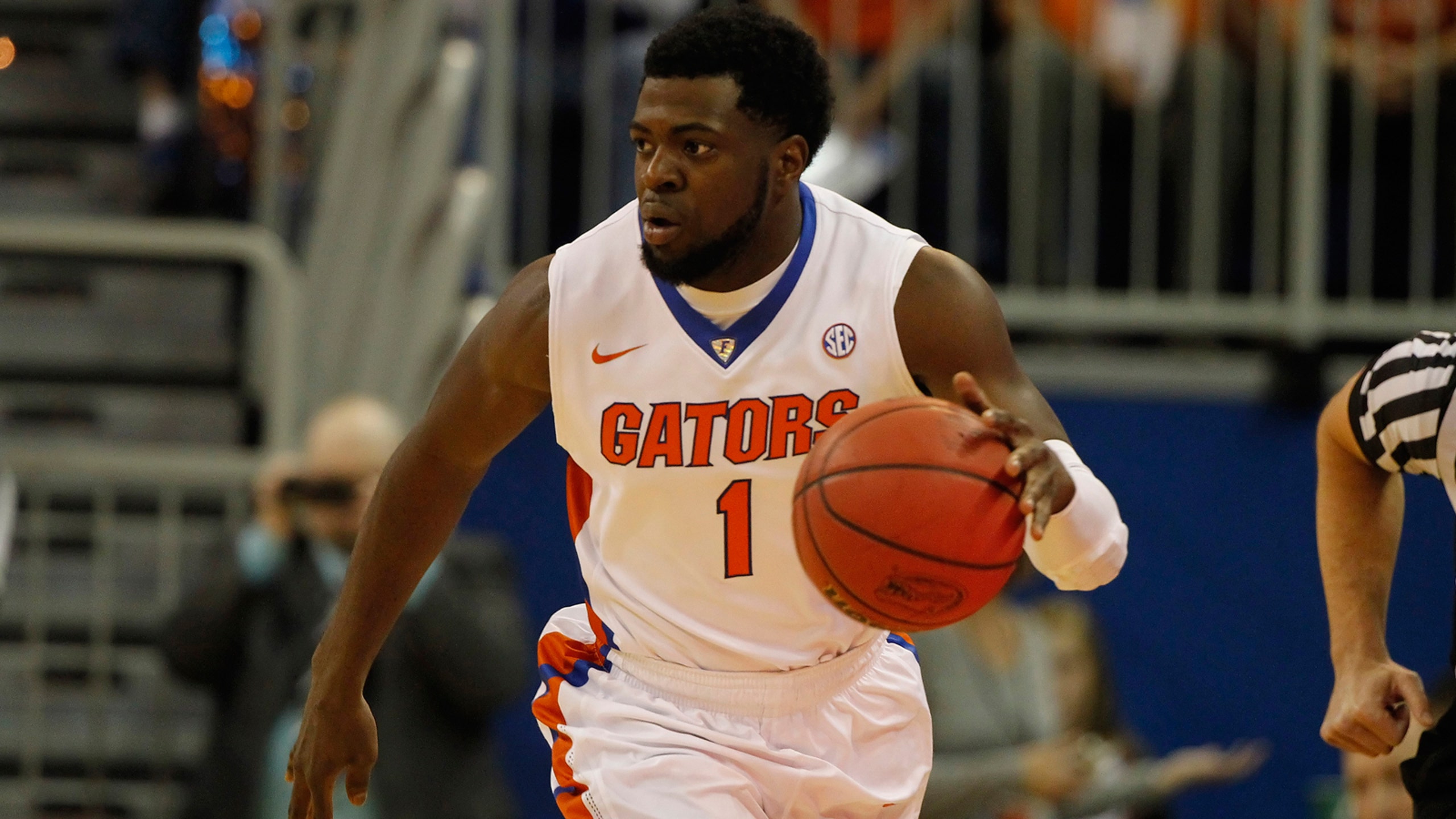 No. 7 Florida, intrastate foe Miami ready to face off in Gainesville
BY foxsports • November 16, 2014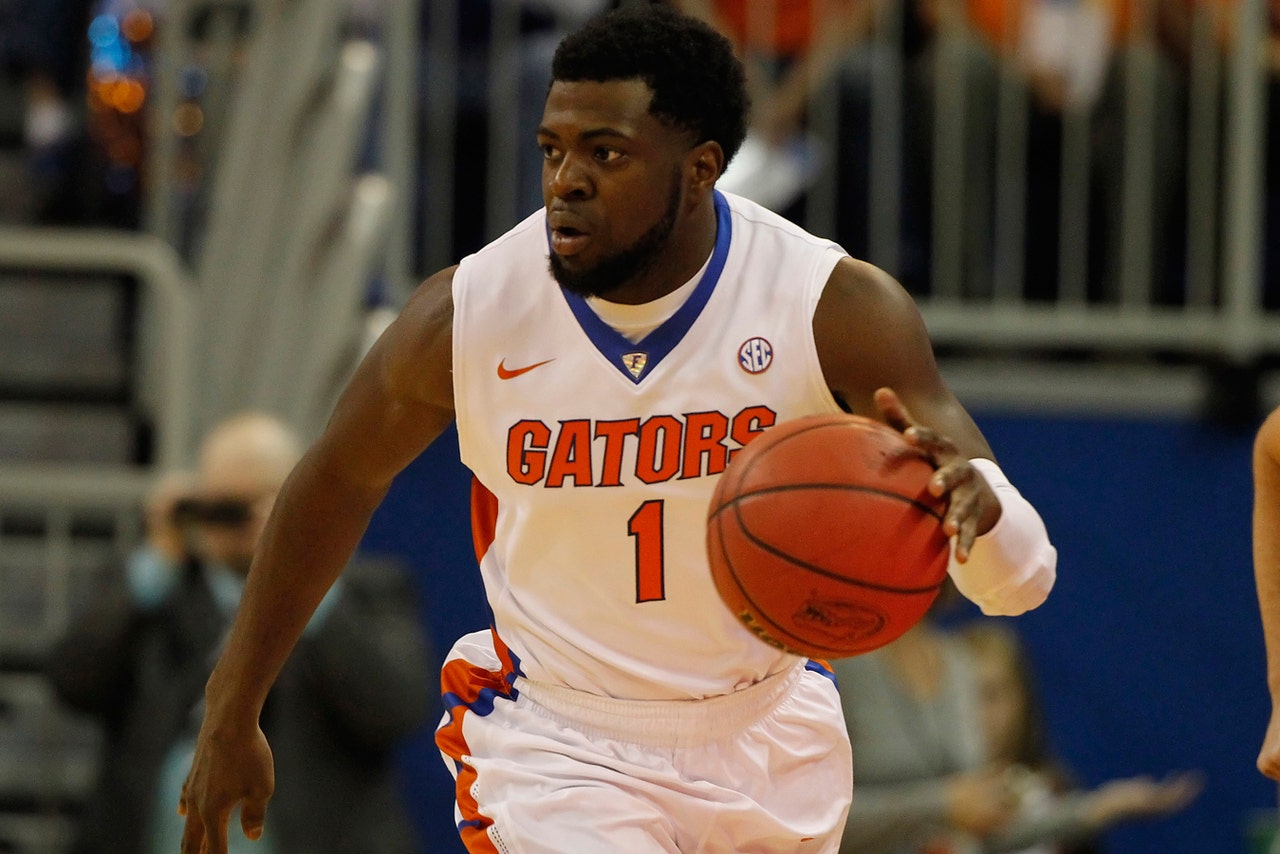 No. 7 FLORIDA vs. MIAMI
STAKES, STARS & STATS
-- UF and UM are meeting for the 68th time, with the Gators holding a 45-22 advantage in the rivalry that took a 17-year hiatus when the Hurricanes shut down their basketball program from 1971-85. Since Miami rebooted, the two teams have met 11 times, including four during Coach Billy Donovan's tenure. The Gators are 3-1 vs. the Canes under Donovan, with the last meeting a 74-60 postseason win March 20, 2009, in the NIT. ... The game marks the front end of a home-and-away series that will be returned to Coral Gables in December 2015. ... Florida has won 33 straight games at the O'Dome, dating to the 2011-12 season finale against eventual national champion Kentucky, as well as 25 straight non-conference games going back to December 2010.
-- The Gators opened their season Friday night with a 68-45 defeat of William & Mary, a favorite to win the Colonial Athletic Conference. UF held the Tribe to 31.6 percent shooting for the game and 9.1 percent from 3-point range (2-for-22). ... Florida junior forward Dorian Finney-Smith suffered two hairline fractures in his left hand in the opener, but returned to score 15 points and grab five rebounds. He will wear a splint in the game and trainer David "Duke" Werner will keep a close eye on how Finney-Smith uses the hand. ... Because Finney-Smith missed practice both Saturday and Sunday, so don't be surprised if 6-5 walk-on Jacob Kurtz (6 points, 7 rebounds in 23 minutes off the bench vs W&M, pictured right) gets the first start of his career. ... UF will go again with its three-guard starting lineup, keyed by sophomore point guard Kasey Hill (3 ppg, 4 apg), alongside junior Eli Carter (11 ppg, 5 rpg) and guard Michael Frazier (14 ppg, 5 rpg). Hill was held without a field goal against William & Mary, but his defense drew raves from Donovan. ... Forward Chiozza Devin Robinson and point guard Chris Chiozza, a pair of freshmen, had some decent moments against the Tribe. The 6-9 Robinson, after forcing too many shots in the exhibition, was more under control in scoring 9 points and grabbing 4 rebounds. Chiozza had 3 assists (though also 3 turnovers), but also 3 steals and hit both his shots. ... Sophomore center Chris Walker's three-game suspension for violating team rules ends with this game, making him available when the Gators face Louisiana-Monroe on Friday. Junior forward Alex Murphy, formerly of Duke, can't play until completing the fall semester, per NCAA transfer rules.
-- The Hurricanes opened their season Friday by defeating Howard 84-49, holding the Bison to 28.6 percent from the floor, only 2-for-18 from the 3-point line and forcing 17 turnovers. ... UM, under 2013 National Coach of the Year Jim Larranaga (right), debuted nine new players in that game, after losing 10 seniors over the past two years. The only players remaining from the Canes' 2013 Atlantic Coast Conference championship and NCAA Sweet 16 team start in 7-foot center Tonye Jekiri (6 ppg, 1 rpg) and shooting guard Manu Lecomte (14 ppg, 3 apg), who was 3-for-6 from the arc Friday. ... UM's starting lineup is filled out by a trio of transfers in guard Sheldon McClellan (Texas), who led the team with 19 points Friday, point guard Angel Rodriguez (Kansas State) and forward Joe Thomas (Niagara). ... The Hurricanes will look to break as often as possible and run multiple pick-and-roll actions in the halfcourt. PNR defense has been a major point of emphasis in UF practices, so Miami's halfcourt sets should challenge the Gators, who played very well in the first half against William Mary, but no so much after intermission.
SOME NUMBERS OF NOTE
9 -- Scholarship players UF has available after junior guard Dillon Graham announced Sunday he was quitting the team. With Graham gone, Walker and Murphy (pictured left) unavailable, DeVon Walker sitting out the season with a knee injury, and John Egubunu (formerly of South Florida) sitting out his transfer year, the Gators are down in scholarship numbers.
698 -- Career points for Frazier, who figures to go over the 700 milestone in this game; likely early in the first half.
1928 -- The first year the Gators and Hurricanes played in men's basketball. UM won 40-39 at Gainesville.
WATCH FOR IT
As of Friday, less than 800 tickets remained for the game, which should make for a great atmosphere for a Monday night game in November against a marketable in-state opponent.
---