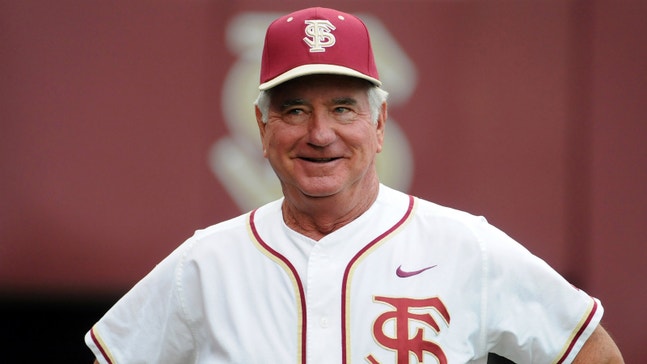 No. 4 Florida State baseball clicking at the right time
Published
May. 10, 2014 5:39 p.m. ET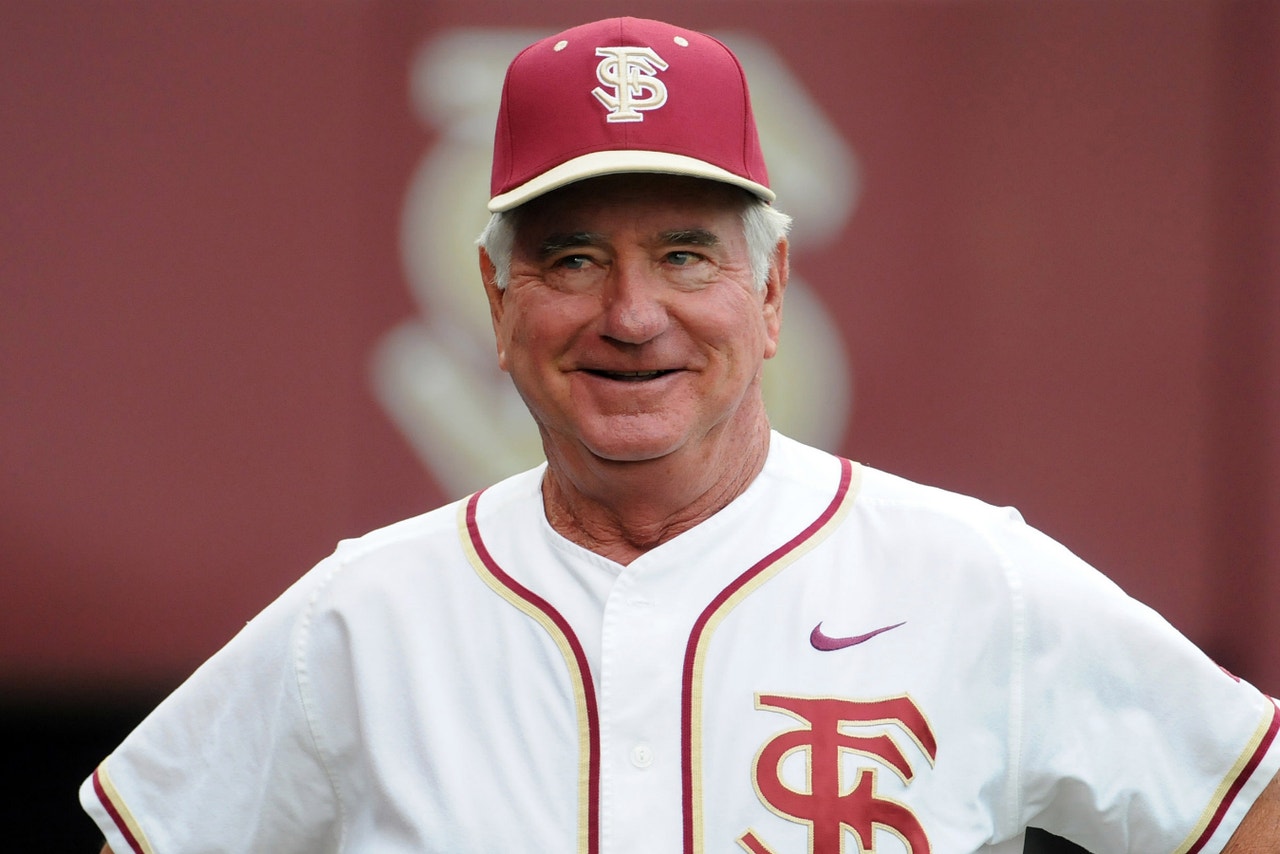 CHAPEL HILL, N.C. -- The fans that remained after No. 4 Florida State put the finishing touches on its 10-2 win over North Carolina were clamoring for a Seminole that finished the afternoon 0-for-2 in two plate appearances.
"JAMEIS!" a few young fans screamed, crowding the railing next to the visiting team's dugout, stretching out their arms that were filled with merchandise for him to sign (and pens for him to sign with, of course).
That's to be expected when the reigning Heisman Trophy winner plays for your baseball team, naturally. Winston saw his first action in an ACC series since he was suspended briefly for stealing crab legs from Publix. (He received a civil citation for it and completed 20 hours of community service before returning to the team.)
But Winston, of course, was not the real story. While he's been a nice relief pitcher for the Seminoles this year, he's not the reason this baseball team is one of the best in America.
That, of course -- like with most successful teams -- is more of a group effort.
Florida State (39-11, 19-7 ACC) clinched the Atlantic Division title last night with its series-opening win over UNC (29-21, 13-13 ACC), but they weren't finished.
They wanted the series against UNC (a team, by the way, desperate for wins in its own right as it is struggling to stay in the hunt for an ACC Tournament spot), which they clinched with Saturday's win.
Longtime FSU manager Mike Martin wasn't sure how his team would react after clinching the division last night. Then he went to batting practice this morning and he knew it would be a good afternoon for his club.
"There's many times that I've been proud of our baseball team. To see our guys go out and play the way the game should be played when it's a so-called game that doesn't mean anything in the standings, but it means something to them because they're competitors," Martin said.
"When I saw our guys working in BP, I said, 'They're Seminoles. They're playing the game the way they're supposed to play it.' It was fun to watch them play today with that enthusiasm."
North Carolina took a 3-2 lead in the bottom of the fourth inning, and it seemed like starter Mike Compton (6-1) was starting to labor. The Tar Heels are a good team that has been a bit up and down this season, and it seemed like they were finally seizing the momentum that had been so elusive.
Four pitches later, he was out of the inning. And then his team did what it has done so often this season -- took momentum back. FSU has allowed a run or more in just 100 of a possible 455 innings. Of those 100, FSU's offense has answered back immediately in the next half-inning 37 times.
The Seminoles had already made UNC starter Benton Moss work -- he was up to 72 pitches by the start of the fifth inning, although it had seemed like he was starting to find a rhythm.
He issued a six-pitch walk, and so began an inning that would see two UNC pitching changes, a total of 32 pitches thrown between the three pitchers and three FSU runs scored to give the Seminoles a 5-2 lead.
It was nothing flashy -- just one extra-base hit of the four hits that inning -- but it did the trick. And that's what Florida State does, more or less. Makes a pitcher work each at-bat and just tries to get the ball in play.
"Our philosophy is always to get into the bullpen early and take pitches, work the counts. We did a good job of that today," senior shortstop Justin Gonzalez said. "It seems like we're starting to click as an offense. To have guys 1-9 have good at-bats and produce runs, it's something special."
At the end of the game -- a three-hour and 12-minute affair on a cloudly afternon in front of a sellout crowd in Chapel Hill -- it seemed like Florida State had just sapped all the will otu of the Tar Heels.
UNC went through six pitchers, who combined to throw 215 pitches compared to just 101 pitches thrown by Florida State.
Compton, ultimately, threw eight innings (and just 92 pitches), making quick work of each Tar Heel batter after he got out of his fourth-inning jam.
"(Compton) has got a lot of ground balls in him and he's not afraid to throw some ground balls," Martin said. "He's not trying to strike everybody out. He's letting the defense help him out. When he's cooking to both sides of the plate, you're going to get some ground balls."
And once Compton got out of that situation in the fourth, it became a game of how quickly he could get out of the next inning so that his offense could come back and do what it does.
When this Florida State team is playing as well as it has been playing the last few weeks, all of its parts are working together. There is no standout guy -- no, not even Jameis Winston.
"As a team, we're feeling it everywhere -- pitching, defense, hitting -- so we're clicking on all cylinders right now," Compton said with a grin. "Just got to keep it going."
Tomorrow's game is technically going to be just as meaningless as today's game was. But Florida State is playing as well as anyone right now, and whereas a team like UNC can't seem to grasp hold of momentum to save its life, Florida State has a firm two-handed grip on that oh-so-elusive momentum and wants to keep hold of it.
"Every game means something. We never want to take a game off," Gonzalez said. "We're out here to win games. What's the point of being out here if we're just going to throw them away? So that doesn't really affect us. We play to win, and that's what I really like about these guys."
---