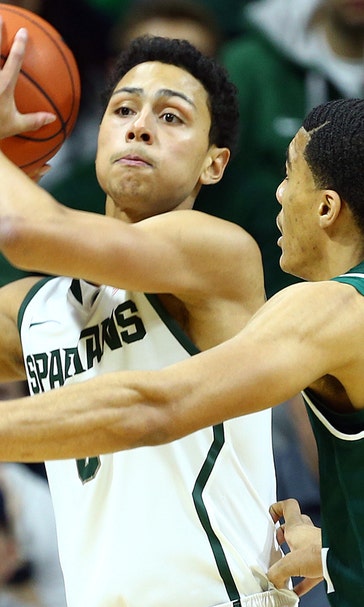 No. 25 Michigan State tops Eastern Michigan
BY foxsports • December 17, 2014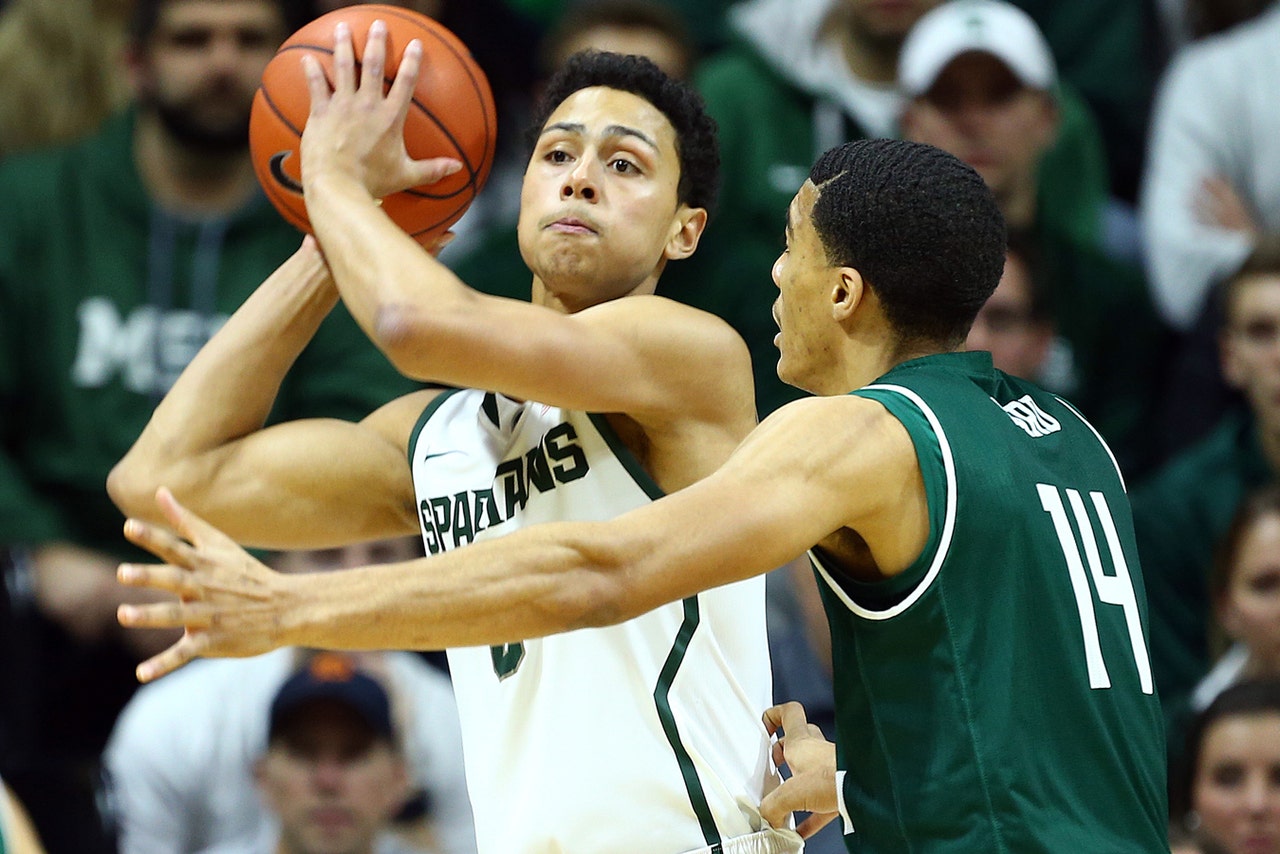 EAST LANSING, Mich. (AP) -- Michigan State's Branden Dawson went up for what would have been an emphatic dunk -- a brief highlight in a game without very many of them.
But before he could slam the ball through the hoop, Dawson was fouled and landed hard on the court. He then left the game and didn't return.
"Every time I feel good about (the team), there's something else that goes wrong," Spartans coach Tom Izzo said. "It looks like just a bad sprain so far."
Dawson's injured left wrist put a bit of a damper on Michigan State's 66-46 victory over Eastern Michigan on Wednesday night, but the 25th-ranked Spartans did deny the Eagles another upset win over an in-state foe. Eastern Michigan beat Michigan in Ann Arbor last week.
The Eagles (8-2) never led against Michigan State. Eastern Michigan shot 23 percent from the field, and although its 2-3 zone caused the Spartans (8-3) to look ragged at times, Michigan State did not seem especially troubled after the first few minutes.
It was the second straight low-scoring game for the Eagles, who beat Michigan 45-42.
"We got away with it against Michigan, but more times than not, if you score in the 40s against a really good basketball team -- high major, low major -- you're going to be in the situation to lose," Eastern Michigan coach Rob Murphy said. "We have to score more points, we have to get better on offense."
Raven Lee led the Eagles with 12 points.
Michigan State came in shooting 46 percent from 3-point range, the best mark in the nation. The Spartans went just 7 of 21 against Eastern Michigan, but Trice and Forbes connected three times each from beyond the arc.
Dawson got free for an alley-oop dunk to put the Spartans ahead 24-14, capping a 13-4 run for Michigan State. The Spartans led 34-19 at halftime and were ahead by as many as 24 points late in the second.
Marvin Clark Jr. scored 11 points and Matt Costello had 10 for the Spartans.
Lee was the only Eastern Michigan player in double figures. The Eagles went 4 of 22 from 3-point range. Mike Tally and Karrington Ward were both 2 of 12 from the field.
NO REPEAT
Eastern Michigan's win over Michigan certainly got Michigan State's attention.
"After they beat Michigan, people were saying they might be the best team in the state," Costello said. "But we won tonight."
EFFECTIVE ZONE
Eastern Michigan held Michigan State to 38 percent shooting and forced 12 turnovers, and Izzo has become an admirer of the way the Eagles defend.
"I think that zone can frustrate, you know, the Spurs. It is a pesky, very good -- I'd like to learn a little bit about that thing, to be very blunt and honest with you," Izzo said. "That's how impressed I was by how they play it, how hard they play."
TIP-INS
Eastern Michigan: This was the worst shooting performance of the season for the Eagles. They have been held under 40 percent in five straight games. Eastern Michigan beat Michigan despite shooting 33 percent from the field.
Michigan State: Dawson finished with four points and seven rebounds, but that was enough to surpass the 1,000-point mark for his career. He came into the game with 998.
Dawson's injury came with 15:30 remaining in the game, when he was fouled by Olalekan Ajayi. He left the court initially, then came back to the bench area a short while later and had ice for his injury.
UP NEXT
Eastern Michigan plays at Missouri State on Saturday.
Michigan State hosts Texas Southern on Saturday.
---