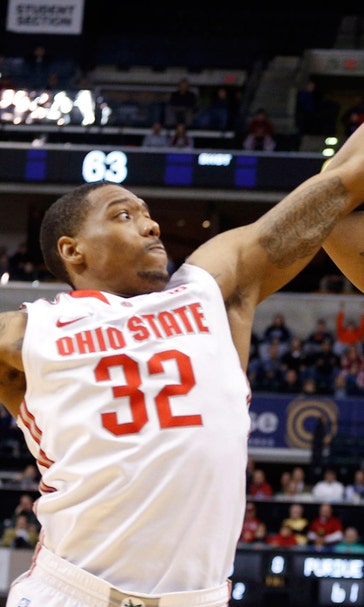 No. 24 Ohio State holds off Purdue 63-61
March 13, 2014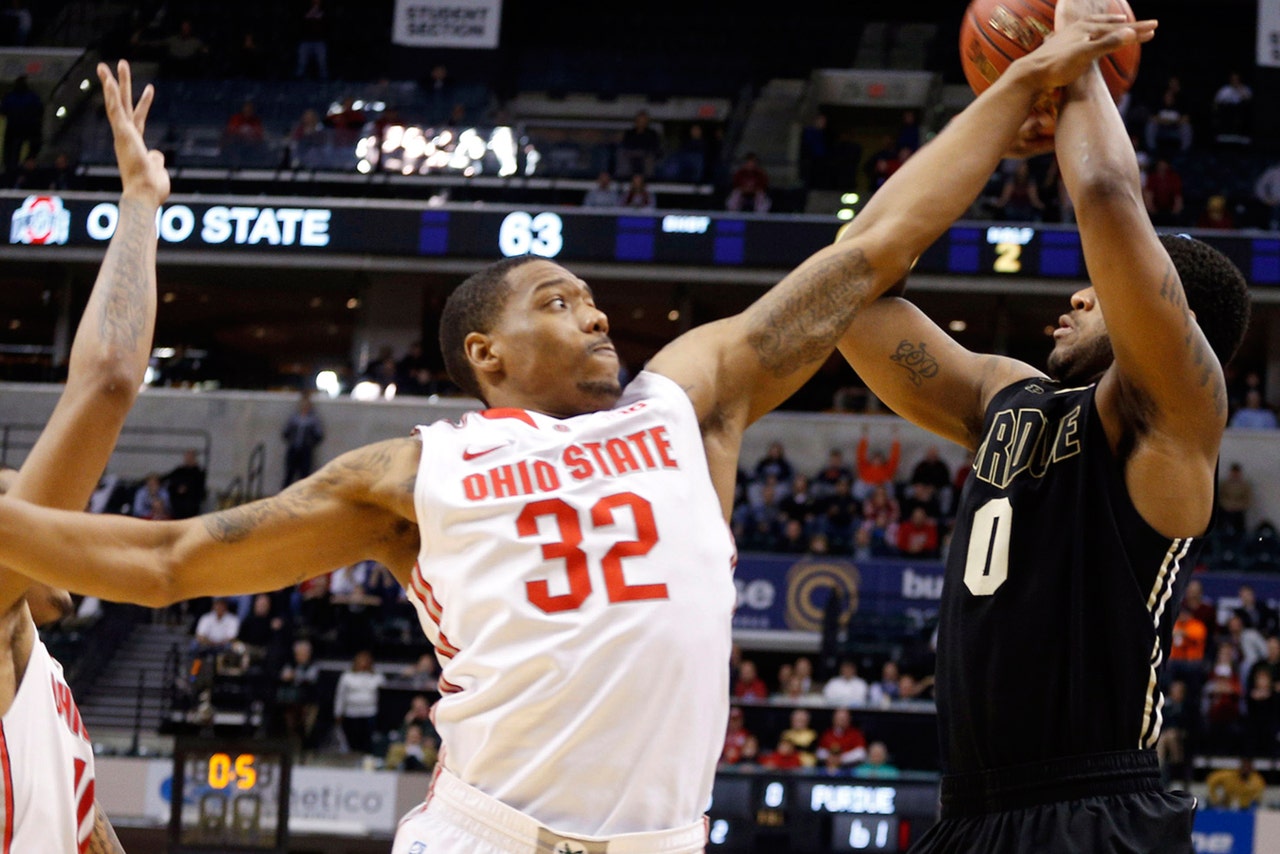 INDIANAPOLIS (AP) -- LaQuinton Ross scored 19 points and Aaron Craft finished with 16 on Thursday, helping No. 24 Ohio State hang on for a 63-61 victory over Purdue in the Big Ten tournament.
The win sent the defending tourney champs into Friday's quarterfinals against fourth-seeded Nebraska.
Purdue (15-17) didn't make it easy on the fifth-seeded Buckeyes.
A.J. Hammons finished with 15 points and nine rebounds, while senior Terone Johnson finished with 10 for the 12th seeded Boilermakers, who were eliminated after a seventh straight loss.
The Boilermakers stayed closer than expected, trailing just 30-27 at halftime. They led much of the second half and still had a chance to win it at the end.
OHIO STATE BUCKEYES
Ohio State (24-8) seemingly had control after a 12-3 run gave it a late 59-54 lead with 3:24 left. But after the Buckeyes missed two free throws in the final 15 seconds, Johnson's buzzer-beating 3 came up short.
It was a gritty performance for Purdue, which played without without injured guard Sterling Carter (knee) and forward Jay Simpson, who was recently diagnosed with a career-ending heart condition. Things got even worse for the Boilermakers when freshman guard Basil Smotherman needed help to get to the bench after an apparent right leg injury early in the second half.
The Boilermakers refused to fold. They held Ohio State to 35.9 percent shooting and just 1 of 14 from 3-point range. And after being outrebounded 27-12 in the first half, they had a 27-16 advantage in the second half.
All of it made things tough on the Buckeyes, who have won two straight.
Craft started the key run with a three-point play, Ross knocked down a 5-footer and Craft scored on a layup to make it 54-51. When Sam Thompson ended the spurt with an alley-oop dunk, the Buckeyes led 59-54.
But Purdue answered with four straight points to make it 59-58 were back within 61-60 when Hammons scored on a layup with 18.1 seconds left.
Craft and Lenzelle Smith Jr. both went 1 of 2 from the free-throw line in the final 15 seconds, putting Purdue in a 63-60 hole that still gave the Boilermakers a chance.
Ohio State then fouled Ronnie Johnson, Terone's younger brother, to prevent a 3-point attempt. The sophomore guard made the first free throw, missed the second and after a long replay review, Purdue was awarded possession off the rebound underneath the Buckeyes' basket with 1.2 seconds to go. Terone Johnson got an open look off the inbound play but couldn't knock it down.
---