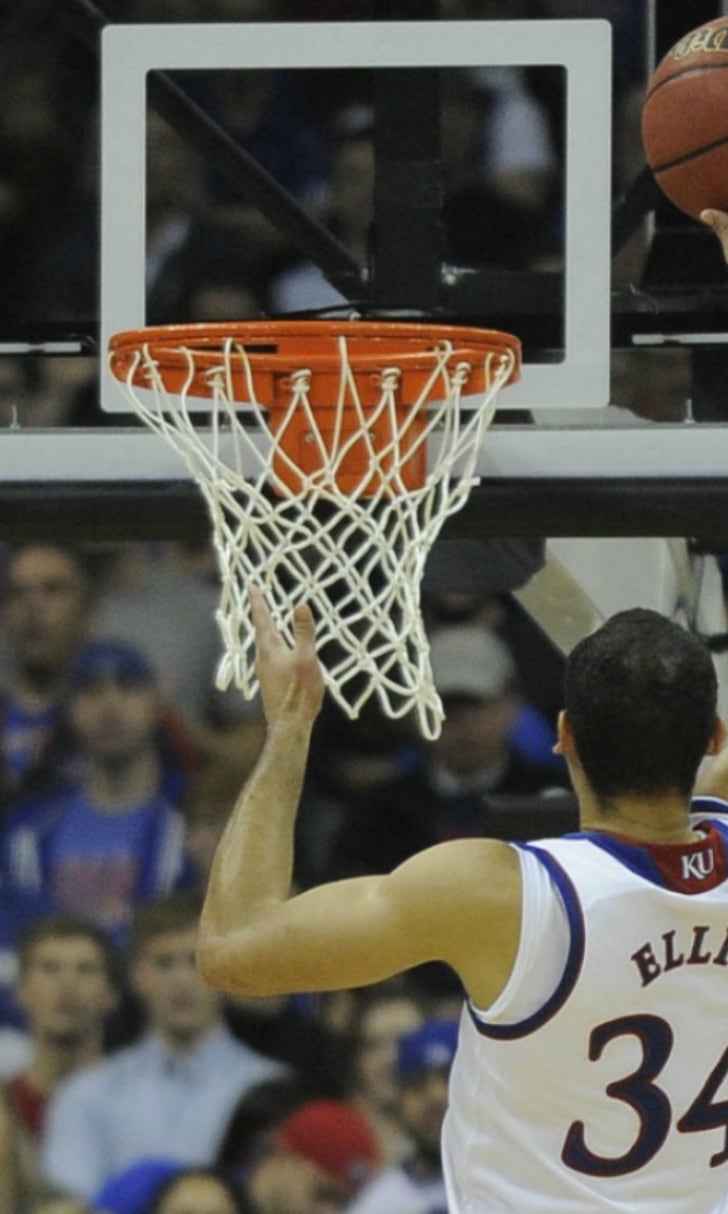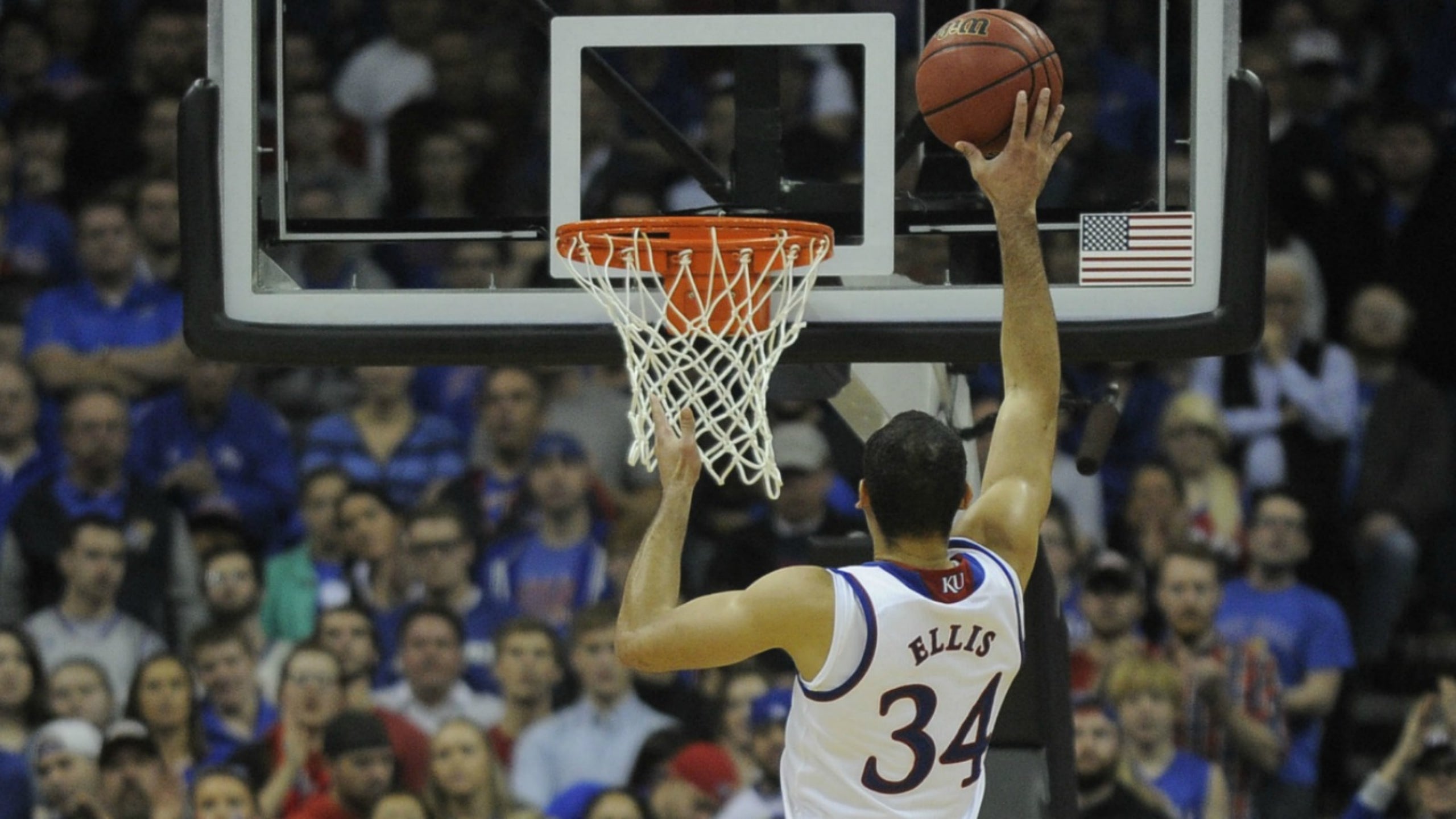 No. 10 Kansas holds off No. 13 Utah, 63-60
BY foxsports • December 13, 2014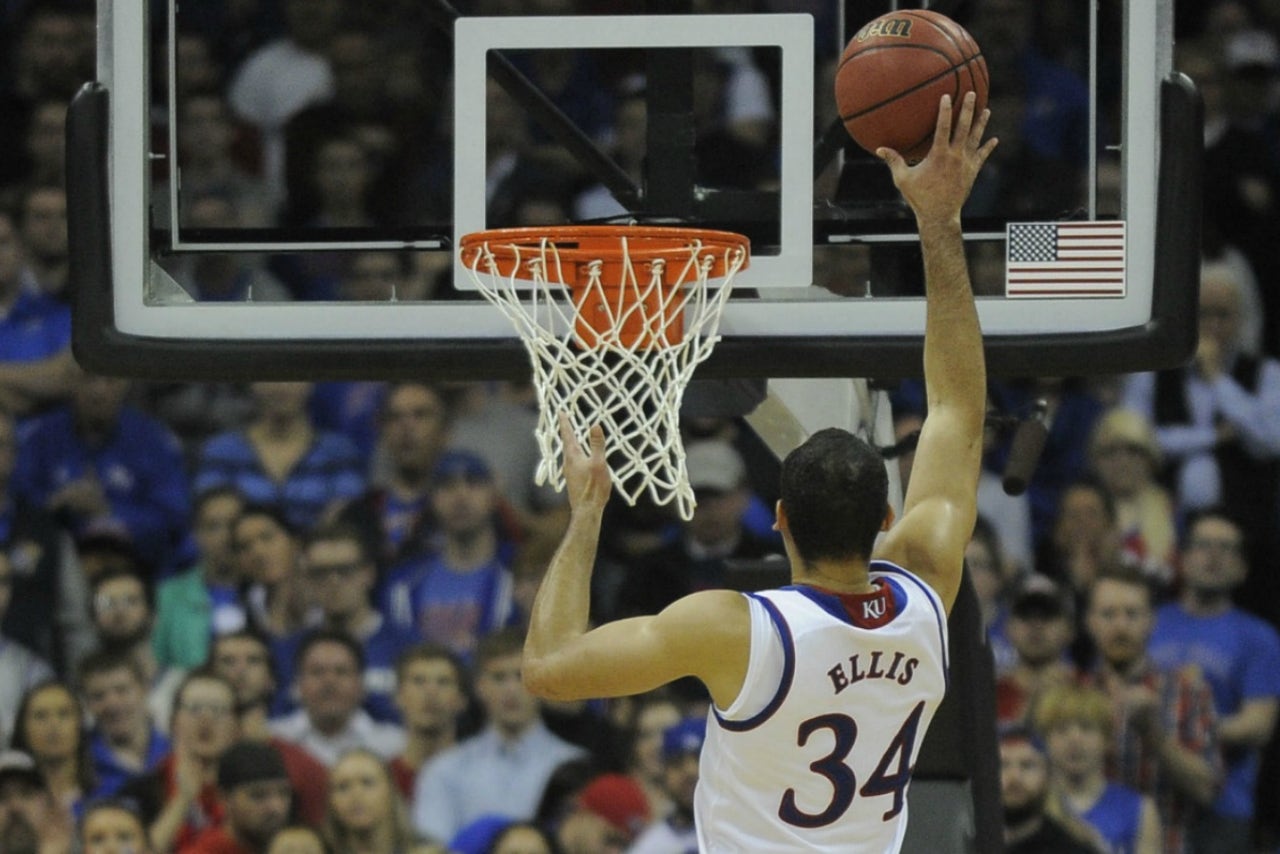 KANSAS CITY, Mo. -- Kansas coach Bill Self rarely wastes time in practice working on free throws. Instead, he leaves it up to his guys to squeeze in the work, whether it's arriving before or staying late, or getting a few shots up between drills.
They must be hoisting up a lot of them.
The No. 10 Jayhawks made six straight foul shots in the final 39 seconds Saturday, allowing them to hold on for a 63-60 victory over Utah in their annual game at Sprint Center.
"We're always shooting them on our own," said Perry Ellis, who led the Jayhawks with 14 points, and scored the go-ahead basket on a floater with 2 minutes left.
Jamari Traylor added 13 points and Frank Mason III had 10 for the Jayhawks (8-1), who led 42-21 early in the second half before the Utes (7-2) stormed back to take the lead.
Jakob Poeltl's basket with 4:38 left gave Utah a 55-53 advantage, but Mason scored on a driving layup moments later to knot the game. Ellis then swooped through the lane and converted his floater for his only field-goal of the second half to give the Jayhawks the lead back.
Traylor and Brannen Greene combined on the final six free throws, the last of them with 13.7 seconds left. And Utah never got a good look at tying it, settling for an off-balance 3 from 7-foot Poeltl from the corner that was partially blocked.
"You've seen a million games. It's momentum," Utah coach Larry Krystkowiak said. "Once you start getting on that wave a bit, you feel like you belong here. Just unfortunate it took us that long to wake up."
Delon Wright finished with 23 points for the Utes, who nearly dealt the Jayhawks' the worst blown lead in a loss in school history. Kansas blew a 20-point lead in losing to Arizona in 2003.
"We just wanted to take it four minutes at a time," Wright said about the comeback. "We were on a run, we locked down on defense and we played hard."
It was a stark difference from the first half, when Kansas went on a big charge to take control. Wayne Selden Jr. started it with a 3-pointer, Ellis added his own 3 moments later, and then Kansas outscored the bigger Utes 23-2 over a stretch late in the half.
The Jayhawks managed all of it without backup point guard Devonte' Graham, who could be out until conference play after hurting a toe on his right foot in their win over Georgetown.
Even after a thunderous dunk by Wright to close the half, Kansas still led 39-21 -- despite not having a single offensive rebound over the first 20 minutes. Utah was 0 for 7 from the arc in the half, and committed 10 turnovers with just one assist.
Traylor, who returned from a one-game suspension, converted a three-point play to start the second half to give the Jayhawks' their biggest lead of the game.
That's when the Utes began to claw back into it.
Four players scored during a 12-0 run that made it 42-33 with just under 15 minutes to go, and Wright's basket with 12:42 left trimmed the Jayhawks' lead to 48-40.
Self kept burning through his timeouts, but they did about as much as a partisan crowd in lighting a fire under the Jayhawks. By the time Wright made four consecutive foul shots and Poeltl scored at the basket, the Utes had taken a 55-53 lead.
The Jayhawks remained poised, though, scoring the next six points to pull back ahead.
Then they put the game away from the line.
"If you're going to blow a 21-point lead, yeah, I guess I liked the way we responded," Self said with a grin. "We were good at the line."
RARE MEETING
Kansas won the only previous meeting between the teams in 1995. That game was also played in Kansas City, though it was at Kemper Arena.
HOME SWEET HOME-AWAY-FROM-HOME
The Jayhawks improved to 25-5 at Sprint Center. It was their first trip to the site of the Big 12 tournament since last year's semifinals, when they lost to Iowa State.
TIP-INS
Utah: Wright had 11 of the Utes' 21 points in the first half. ... Poeltl finished with eight points and 11 rebounds. ... Wright also had four steals and four assists.
Kansas: Selden, Ellis and Svi Mykhailiuk were a combined 8 for 8 from the field in the first half. They combined to miss their first eight shots in the second half.
UP NEXT
Utah travels to former Mountain West rival UNLV next Saturday.
Kansas returns home to Allen Fieldhouse against Lafayette next Saturday.
---