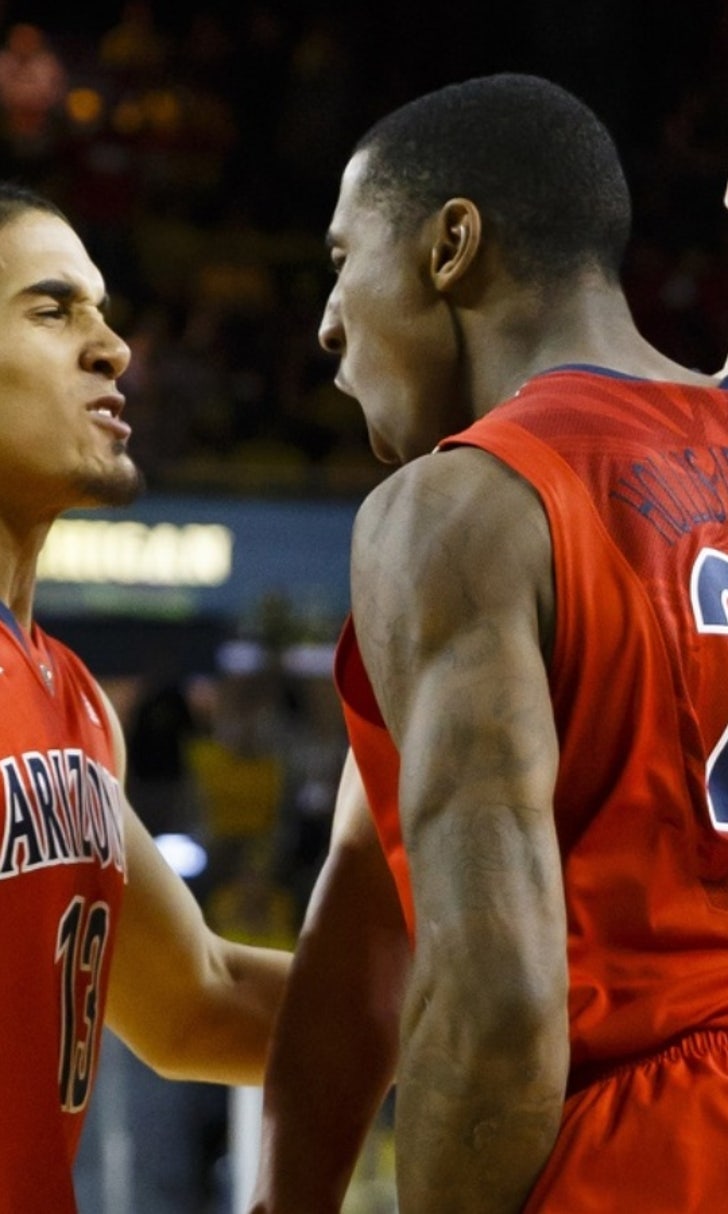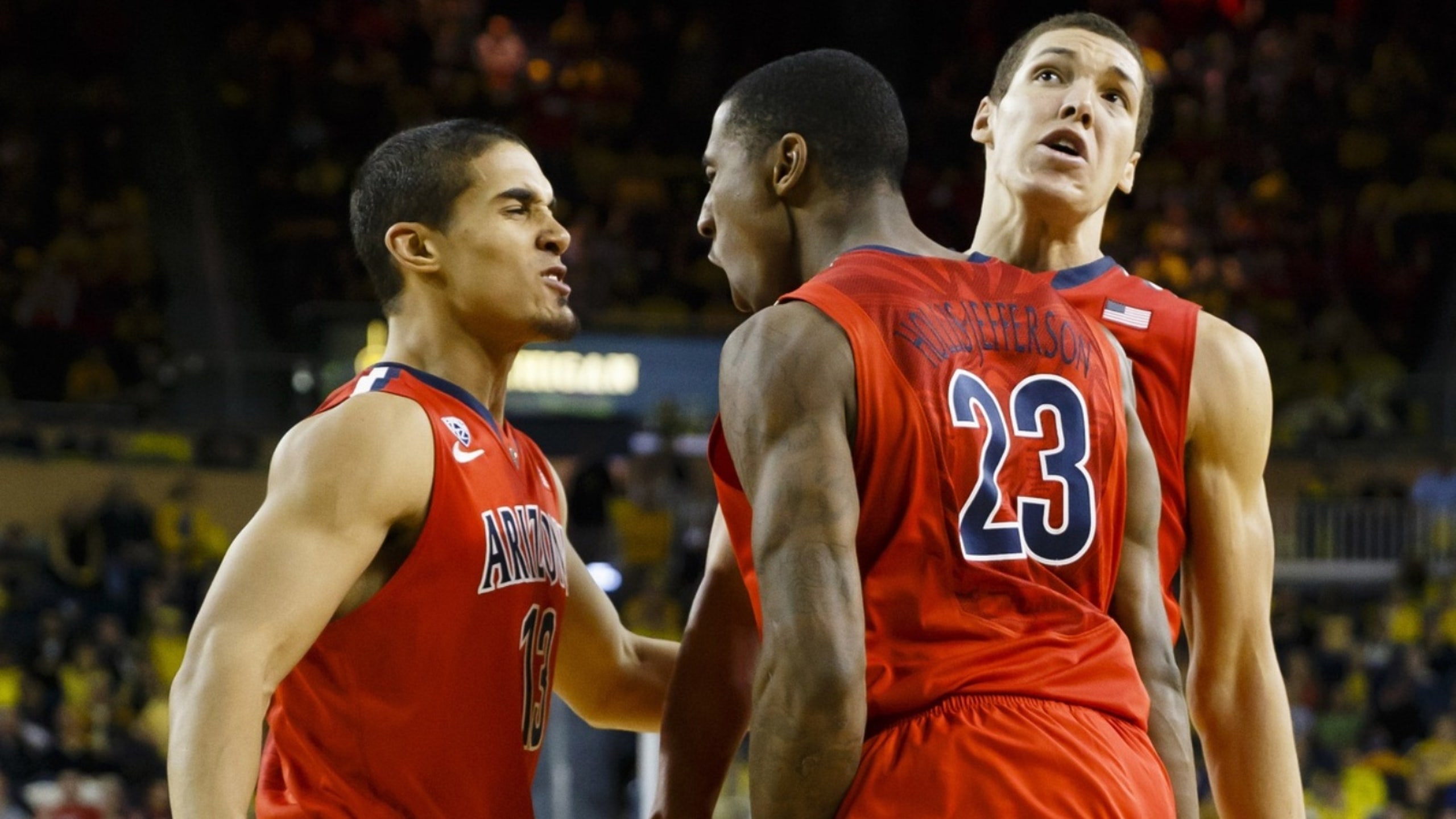 No. 1 Wildcats strive to tune out distractions, maintain focus
BY foxsports • December 18, 2013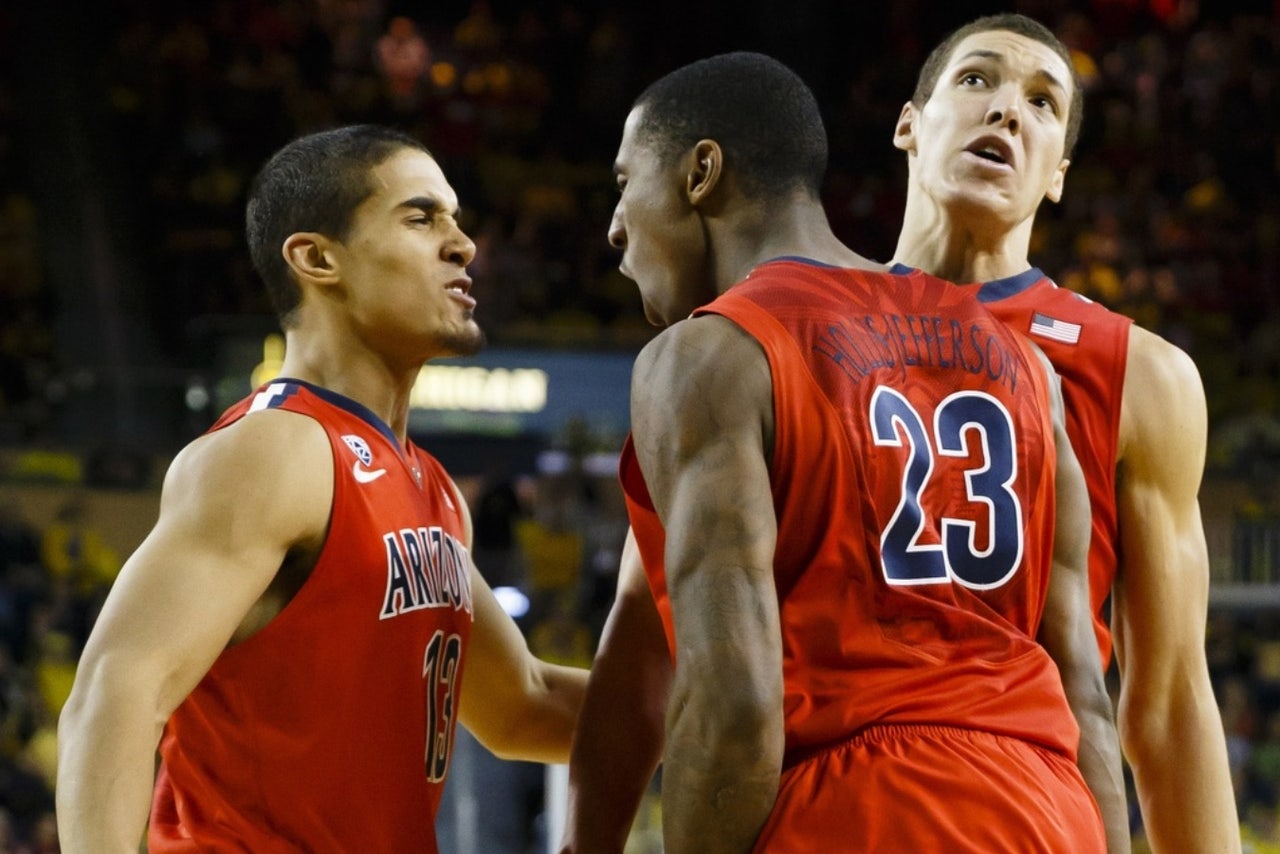 TUCSON, Ariz. -- From the now-it-can-be-told department, Arizona men's basketball coach Sean Miller said while his team was headed to a 14-0 start last year, everything wasn't as perfect as it seemed. And the Wildcats paid the price later.
He hopes that will change this season. His concern is the next couple of weeks when Arizona's focus is clouded by final exams, fanfare and the holidays.
"We're torn in a lot of different directions," he said.
That's why the next two weeks are critical in Arizona's future success.
Miller recalled that last season, after the 14-0 start came to a halt, "we didn't play our best basketball the next four to six weeks. We kind of got it back near the end."
The Wildcats eventually turned things around enough to reach the Sweet 16,  but they were only 13-8 after the strong start.
This season's start is at 11-0 heading into Thursday night's game with Southern University. Like a year ago, the Wildcats have found ways to win in tough circumstances. They came back from a huge deficit against Drexel in the semifinals of the NIT Season Tipoff, then earned a hard-fought victory over Duke. Since then have been gritty victories over UNLV and Michigan.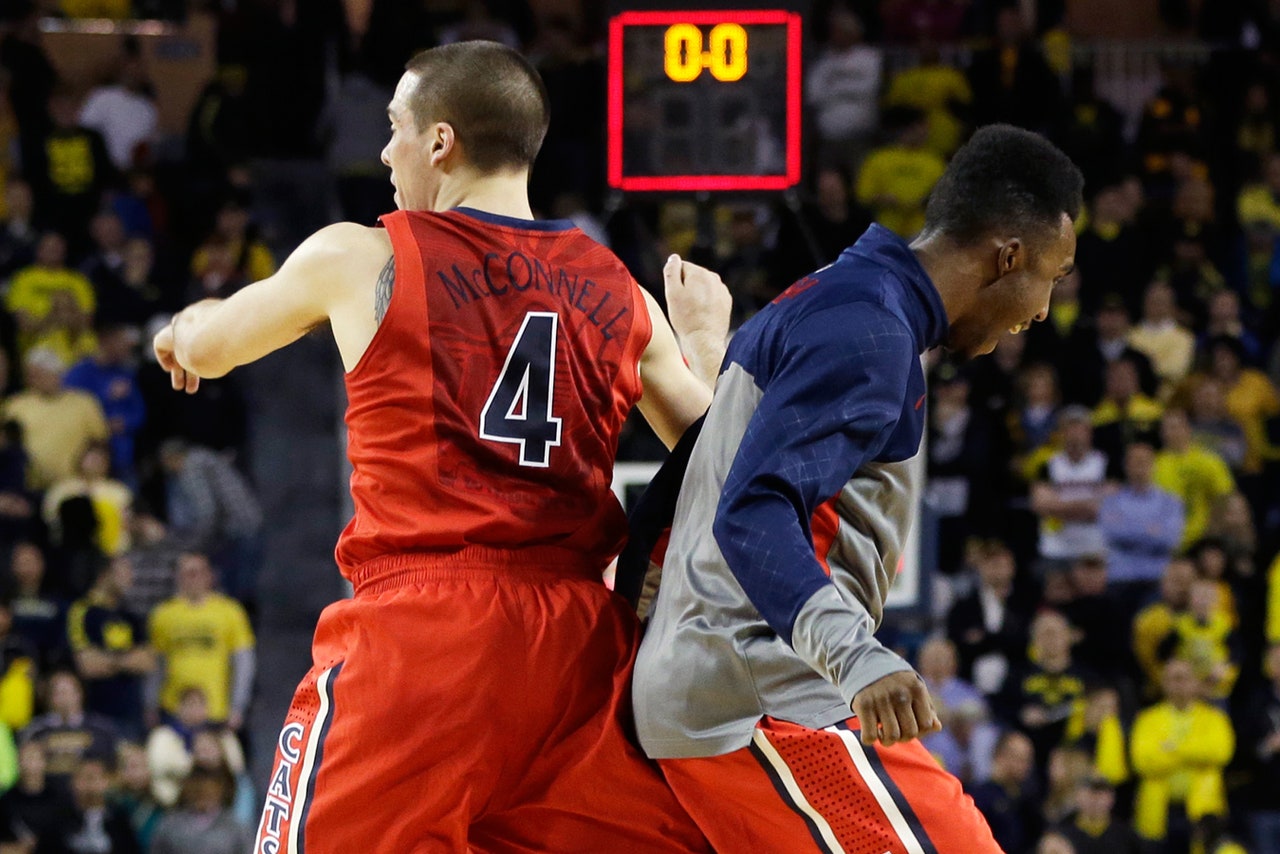 FOXSports.com NCAA basketball power rankings
Good teams find ways to win -- but Miller doesn't want his team addicted to that formula.
"Last year we did the same thing, had great endings and improbable comebacks," he said. "We found a way, but last year we started to fall in love with finding a way almost as if we are better than we really were. And as the season grew, you could see our weaknesses come up in conference play."
The secret, Miller said, it's to be smarter and more focused. He said being ranked No. 1 and undefeated plays a lot on everyone's mind. And that can become a distraction.
"It's an important time for us to focus and make sure we did what we are supposed to do," Miller said.
Miller said it will be good for his players to head home for the holidays to "refill their buckets."
But before that are two games -- against Southern, followed by Northern Arizona on Monday.
"We have a chance to solidify ourselves for having a great non-conference season," Miller said. "But like always, it's never, ever easy."
Offensive execution is a concern. He wants fewer turnovers and more efficient play. One specific issue is too often forcing the action in trying to get center Kaleb Tarczewski the ball near the basket.
"We have to make sure when he gets that pass there is something he can do with it," Miller said. "Maybe where if we threw three a game (into Tarczewski), we only throw one a game."
There might be none of that on Thursday. There's been no update on Tarczewski's status since Monday, when Miller said he was questionable because of a sprained ankle. If he's unable to go, the Wildcats would go with a smaller lineup, with freshman Rondae Hollis-Jefferson starting.
Hollis-Jefferson has played admirably in the sixth-man role, and the Wildcats are consistently getting solid play across the board from their regulars.
"We have balance and versatility," Miller said. "The quest is to not lose that."
Miller pointed to the varied accomplishments of junior guard Nick Johnson, who hit six consecutive free throws to help seal the win vs. Michigan on Saturday.
"He's doing so many things for us right now that don't show up on the stat sheet," he said.
"What I hope is that we have that team that continues to work and continues to be good every day and doesn't lose their unselfishness and recognizes what makes our team good."
---