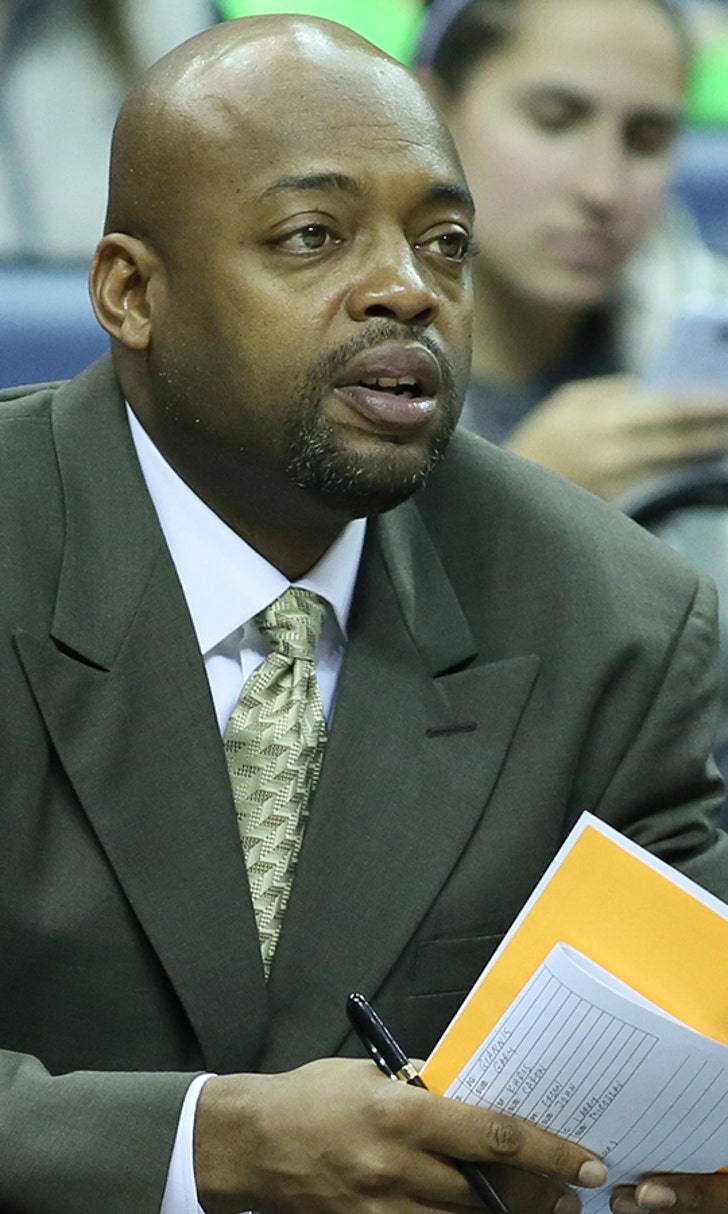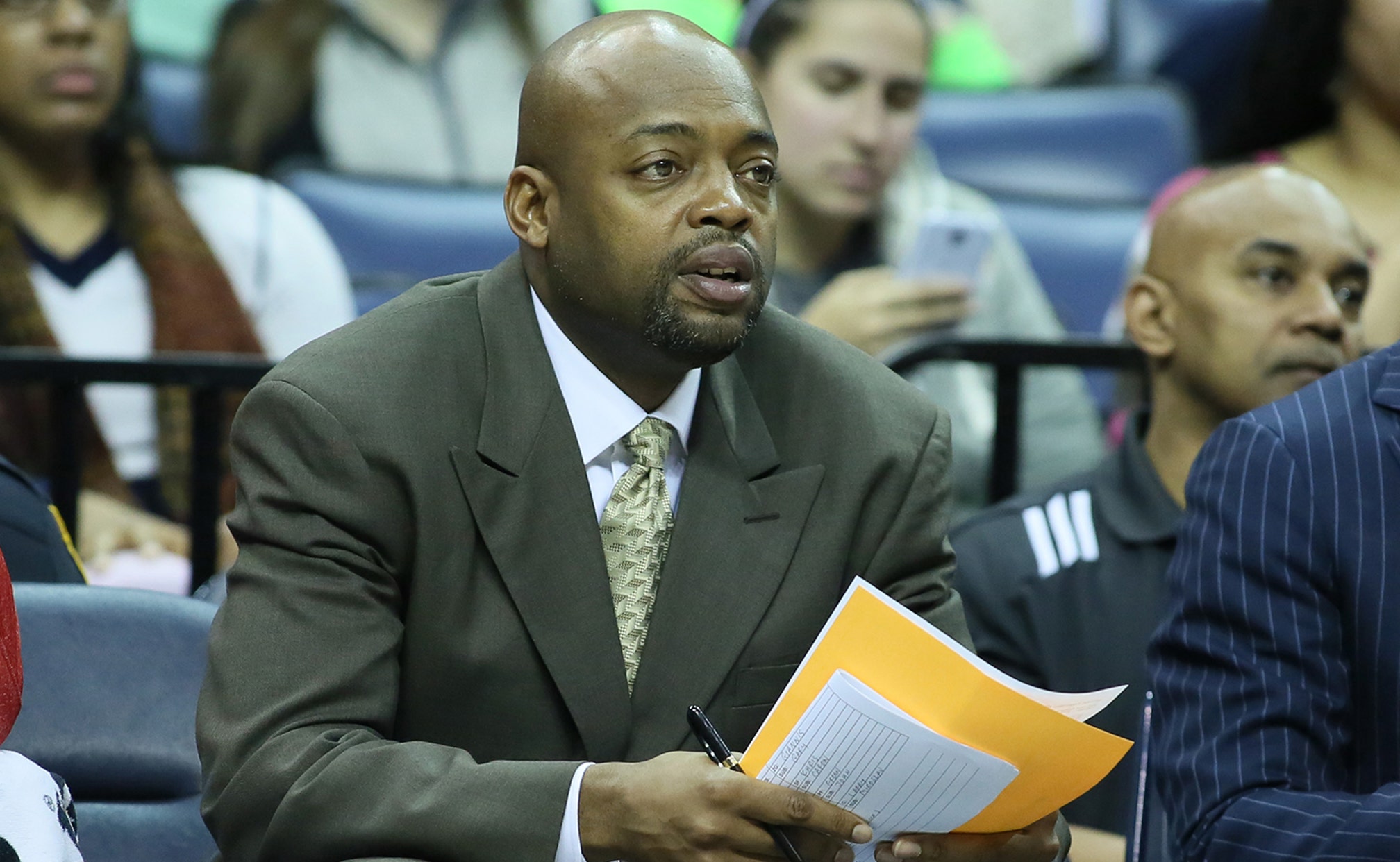 Nick Van Exel on joining Mavericks D-League staff
BY foxsports • October 6, 2014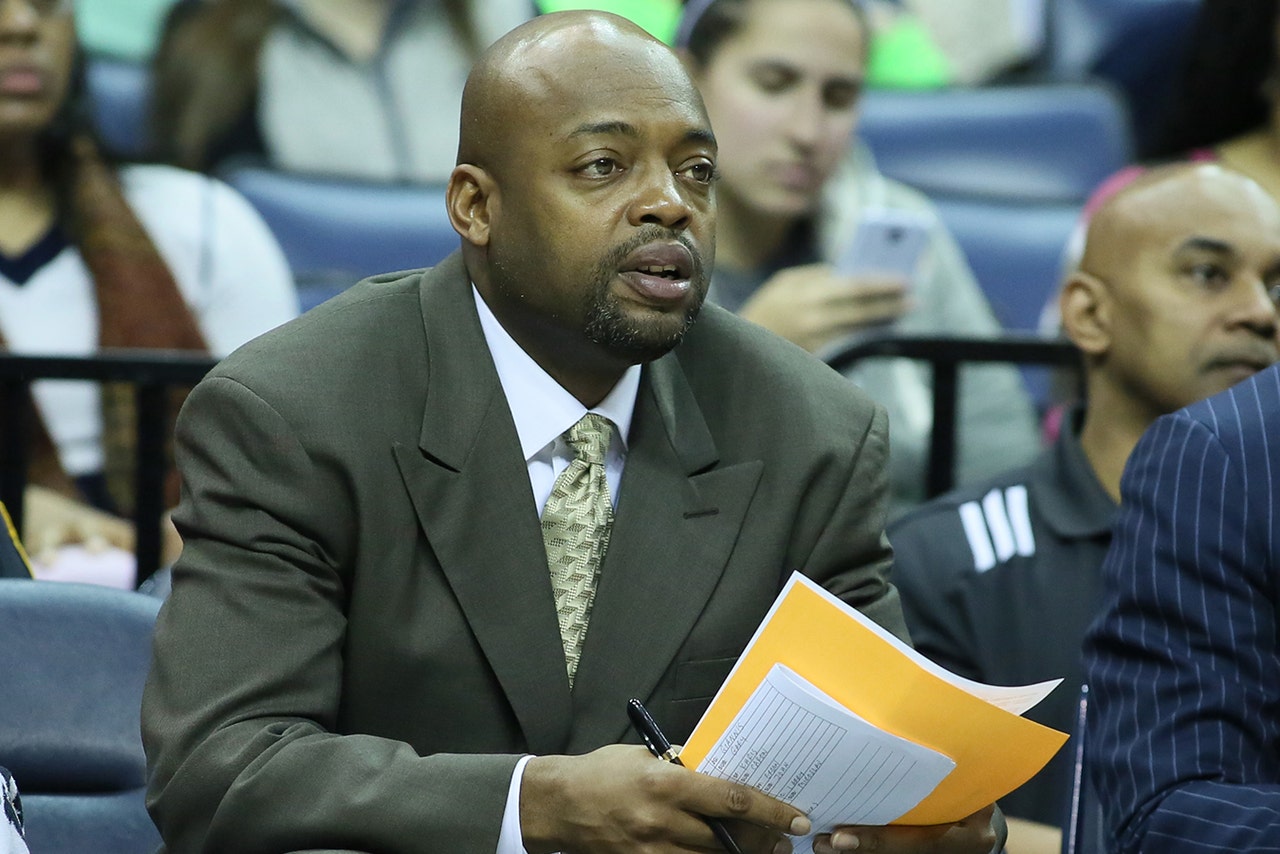 Nick Van Exel characterizes himself as a 13-year NBA player as "someone who was emotional, who didn't sugarcoat things, who ruffled some feathers."
"I've learned that you can't always do that, though," says Van Exel, revealing to FOX Sports Southwest that he's in the process of accepting the top assistant job with the Dallas Mavericks' D-League affiliate, the Texas Legends. "And now that I'm a coach, I'm going to teach younger guys that you can't always do that."
Van Exel, 42, was a bold and brazen presence on NBA courts from 1993 (when the left-handed scoring point guard broke in with the Lakers) to 2006. He played for six teams, including a notable year-and-a-half stint in Dallas went he brought to the Mavs an edge that he as an opponent always thought was missing.
"Those teams were so talented, so able to out-shoot you and out-run you," Van Exel said of the Don Nelson-coached Mavs before his arrival in a trade. "The only way to compete with them was to try to out-physical them ... and I did have a chip on my shoulder."
Van Exel coined the phrase "Soft White Boyz" in identifying those Mavs teams --- and now only with some prodding cops to doing so.
"Part of my game was being vocal and being emotional," said Van Exel, a sort of "physical" presence even though he was only 6-1. "But away from the court, most people never knew that I was the opposite. I was laid-back. And I sure didn't like to get yelled at by coaches." Van Exel says he will therefore as an assistant to Legends head coach Eddie Najera, he will serve as a laid-back mentor to the roster of prospects, many of whom will end up having Mavericks ties.
In 2002, Van Exel brought his clutch reputation to Dallas as part of the Raef LaFrentz trade with Denver. He averaged 12.5 points per game during the 2002–03 season, and nearly 20 points per in the 2003 playoffs, before being traded to Golden State in the Antawn Jamison deal.
"It's great to be back with a great organization," said Van Exel, who for the last two seasons has lived in Frisco, the home base of the D-League team. "Late in my playing career, I realized that as a point guard, I was like an extension of the coach on the floor, so I could be a coach myself. One of the things I can bring is helping guys learn how to be professional, how to not make the mistakes, how to be emotional but to also realize there is a business-side of things."
The paperwork isn't finished on Van Exel's hire (he must be officially approved by the league) but the resume is in place. He's served as a bench assistant in the NBA with his home-state Milwaukee Bucks working under Larry Drew, and before that worked with Drew in Atlanta as the Hawks player development coach. He's dealing with personal heartache as his son Nickey Van Exel is in a Texas prison on a murder conviction, and maybe that tragic experience fortifies him to continue to try to show other young people positive paths.
 
"In life," Van Exel said, "there is a game within a game. My selling point (to players) is that you can't say anything you want and do anything you want. Business and basketball ... it's a game within a game."
Van Exel averaged 14.4 points and 6.6 assists during 880 career NBA games, including 670 starts, and was named an All-Star in 1998. He's old enough to have lived a basketball life but young enough to relate to the D-League players he's about to work with.
"The big change for me with being a bench coach is I'll have to wear a lot of suits," Van Exel joked. "But I still have a lot of my stylish stuff from the '90's."
MORE FROM FOX SPORTS SOUTHWEST
- Mavs' Cuban, Rockets' Morey argue over Hoops-Nerd Throne
- Top 20 trash-talkers in sports history

---