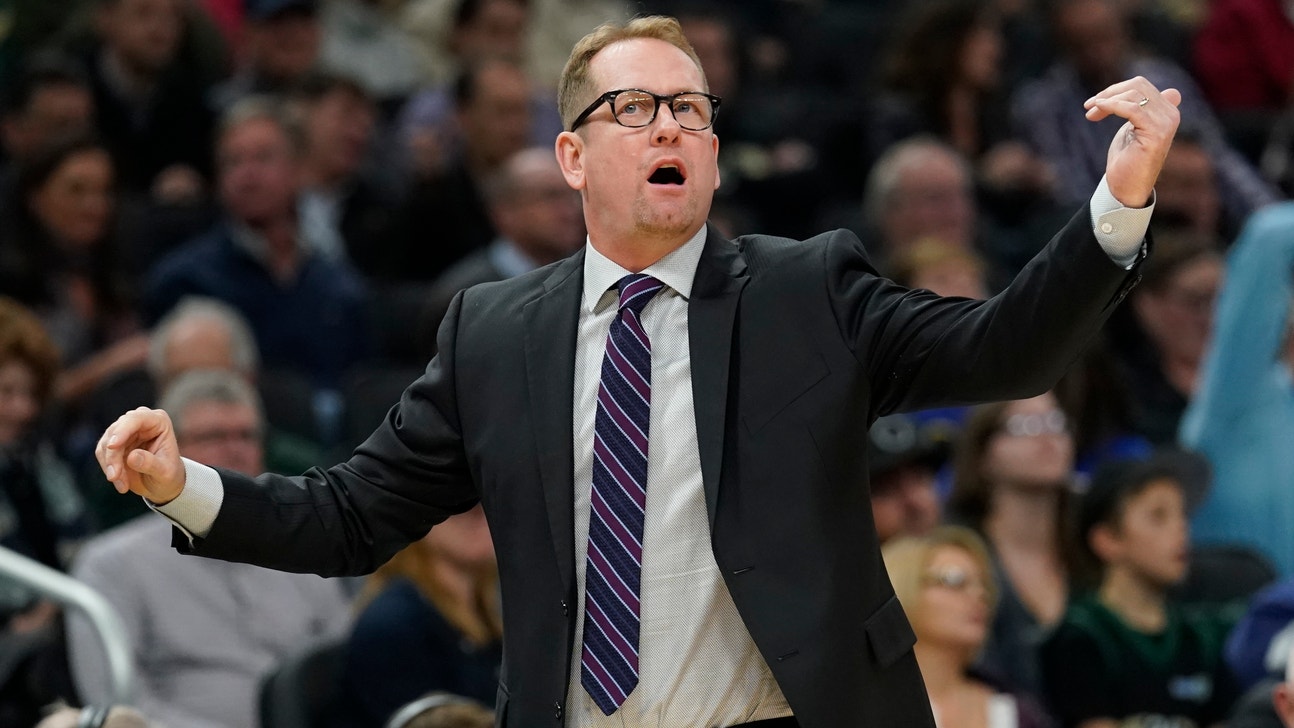 Nick Nurse's long route from pole-vault pit to Raptors coach
Updated
Mar. 4, 2020 11:21 p.m. ET
Nick Nurse talks about the long route to his first head coaching job in the NBA, the hot start by his Toronto Raptors and how he came up with some creative ways to play defense in the latest edition of PodcastOne Sports Now .
The Raptors head coach also describes how he and Kawhi Leonard have been on the same page early in the season, and how the East Conference is different without LeBron James.
Also on this week's podcast is Kate Zackary, who discusses the latest in rugby and the big weekend matches at Soldier Field in Chicago. Zackary is the Team USA women's captain who is a big star despite taking up rugby later in life.
Co-hosts Tim Dahlberg and Jim Litke talk some NFL and recap the World Series and the difference in managers on the Los Angeles Dodgers and Boston Red Sox. They also debate the wisdom — or lack of — putting down $19.99 to watch Phil Mickelson and Tiger Woods play a match the day after Thanksgiving.
And, of course, there is talk about food, specifically the french dip sandwiches at Philippe's, a tradition in Los Angeles since 1908, and a tradition for Dodger fans before any home game.
---