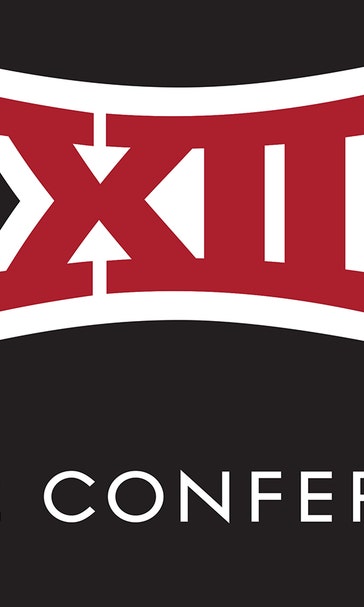 Niang leads No. 15 Iowa State past TCU 83-66
BY foxsports • January 31, 2015
Iowa State finally had a chance to breath nice and easy at the end of a game.
After a series of white-knuckle finishes in Big 12 play, the 15th-ranked Cyclones rolled past TCU 83-66 Saturday behind Georges Niang's 23 points and 63 percent shooting in the second half.
It was the first double-digit win in conference play for Iowa State (16-4, 6-2), which ran its homecourt winning streak to 19. The Cyclones' previous five league victories had been decided by a total of 18 points.
"It was good to see us extend (the lead)," Iowa State coach Fred Hoiberg said. "That's the biggest thing, was extending it and being able to get some other guys into the game. It's a great sign when you can finish a game like that."
Floor leader Monte Morris and Bryce Dejean-Jones each scored 16 points and Dustin Hogue had 12 for the Cyclones, who won their second straight after a humbling loss at Texas Tech a week ago.
TCU (14-7, 1-7) stayed close for a half, causing some edginess among the Cyclone faithful, but Iowa State finally took control with a pair of big runs in the second half after leading by just two points at the break.
"I thought we played much smarter in the second half," Hoiberg said. "We were playing stupid in the first half, trying to squeeze passes into small spaces and our spacing on the break was brutal. The second half was much better all across the board."
Niang frustrated TCU with a series of spinning moves and jump hooks around the basket. The 6-foot-8 junior finished 8-for-15 from the field, including a 3-pointer, grabbed eight rebounds and handed out three assists.
"Theyre very skilled," TCU coach Trent Johnson said of the Cyclones, "but Niang is a really, really good college basketball player. If theres a better college basketball player in the country, I want to see him, in terms of being complete in passing and catching and shooting and taking advantage of mismatches and pump fakes and those kind of things."
Trey Zeigler led TCU with 14 points and Chris Washburn scored 11.
Iowa State is the Big 12's most prolific 3-point shooting team, but the Cyclones created separation in this one by going inside.
Dejean-Jones backed in for a turnaround shot that put ISU up 27-26 and the Cyclones kept attacking. Morris, Niang and Dejean-Jones all drove for buckets before Morris sliced through the defense for a layup just ahead of the halftime buzzer, putting Iowa State up 35-33.
Iowa State started the second half with a 10-2 run that included four more baskets inside for a 45-35 lead. Niang took it to the basket again after TCU drew within five, then knocked down a 3-pointer. Jameel McKay's follow shot made it 52-40 with 12:43 left.
"There were a lot of driving lanes," said Morris, who shot 7-for-9 and had six assists. "With a good shooter like Georges on the pick and roll, you've got to pick your poison. If they go with him, that leaves us with some openings."
TCU, which gave No. 9 Kansas all it could handle in a 64-61 loss last Wednesday, hung around for another couple of minutes and trailed just 52-47 with 11 minutes to go.
But Dejean-Jones hit a turnaround in transition and Niang dropped in two free throws, starting another 10-2 burst that made it 62-49. Adbel Nader's 3 from the deep right corner on a pass from Morris stretched the lead to 77-59 and Iowa State fans -- at last -- could relax as the game wound down.
"We had an opportunity there starting the second half," Johnson said. "We did a good job executing but just didn't finish around the rim."
---