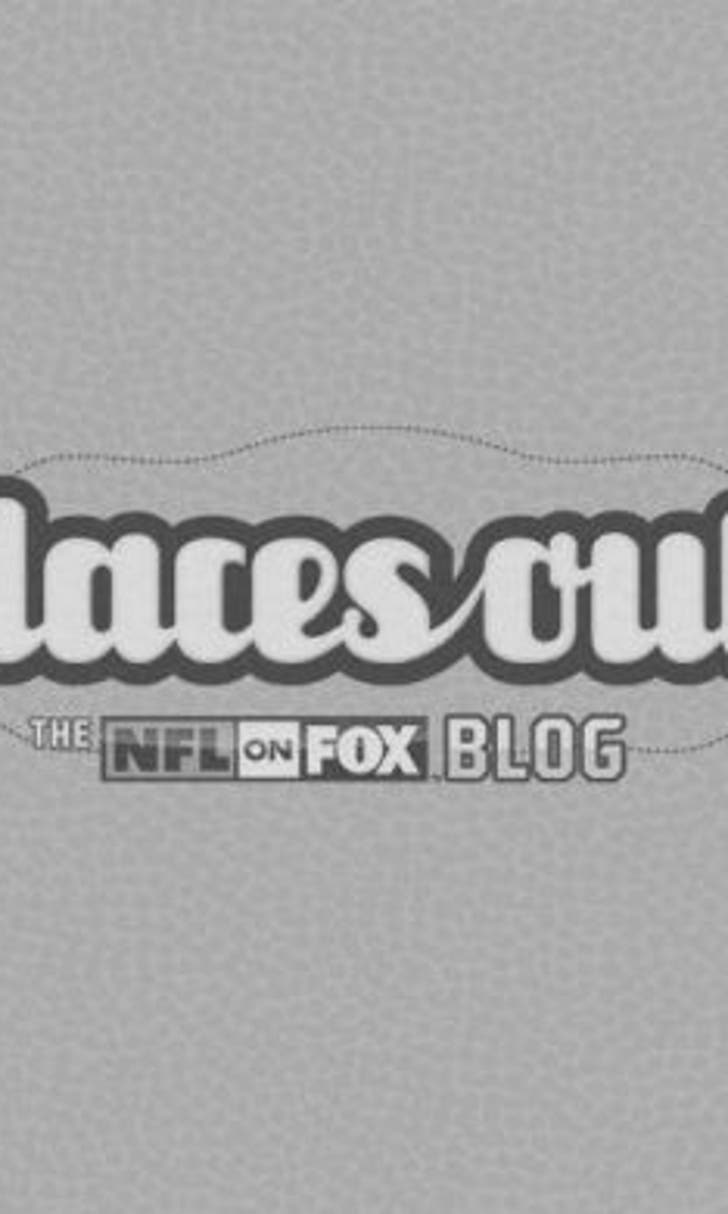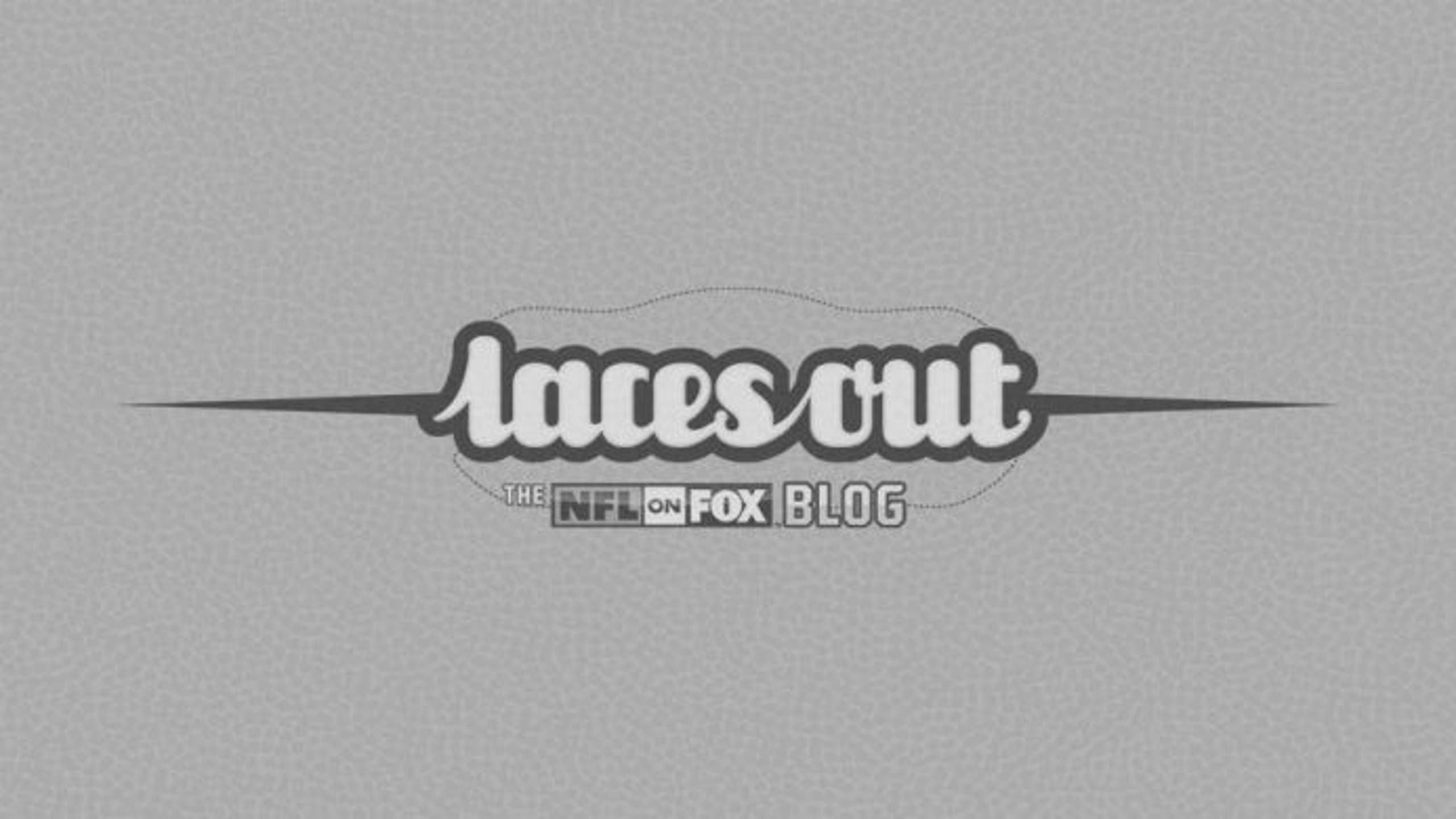 NFL Week 4: Off-the-cuff picks
BY foxsports • September 26, 2013
By Andy Nesbitt, FOXSports.com While visiting family this week in the northeast part of the country I decided to go shopping for some UGGs. What can I say, Los Angeles weather has made me soft. There I was in the shoe section of a local T.J. Maxx when I bumped into another gentleman who was also looking for a new pair of UGGs. Let's just say this gentelman plays quarterback for an NFL team in the northeast. And he likes warm, fluffy boots. I had to say something to him. I mean, this guy is a legend. "Ummmmm, hi," I said with the confidence of an 11-year-old little leaguer after striking out four times looking. "Aren't you what's his name?" "I am," he said with a coy smile. "Just wanted to say you've had a great start to the season, considering the lack of talent around you," I said with a little more confidence. "Aw thanks," he said, still smiling. "The guys are really starting to get it together. It's a lot of fun to see." We both sat down on a bench, took of our shoes off, and slipped on a new pair of UGGs. "I was wondering, do you have a new favorite receiver on the team?" "I don't like to play favorites," the QB said with a chuckle. "Is that it, or do you just not know any of their names yet?" "HAHA, I know their names, OK? I like that Diego Almendoalia guy ... when he's HEALTHY." "Which is like never, right!?" We then shared a high five while taking a few steps in our UGGs. "What about that No. 85? He seems to be playing better. Is that still Ochowhatever?" "Haha, no," the QB said. "I don't think that's Ochocinco. I haven't seen any Happy Meal wrappers around his locker like Ochocinco used to have." "Well, what's his name?" "It's, ahhh. Ummmm. Ahhhhh. Hold on, I need to do something with my phone real quick." "Are you Googling your own teammate's name?" "No! ... Well ... Yes!" We then shared another high five and made our way to the checkout line with our new boots. "I have to say, you're as great in person as I thought you would be," I said while reaching out for handshake. "Thanks man, you seem like a good dude, too. Let me buy those for you." "It's a nice offer but you don't have to do that." "Come on, it's no problem. I'm rich!" "And you're also married to a supermodel." Another high five. We did a little fist bump on the way out the door and just like that I became a fan for life. Well, until Sunday night when his team costs me a bunch of money by losing to Atlanta. Reader comments! Time to look back at some of the best responses from last week's picks. Want to get in on the weekly discussion about football? Hit me up right here or leave a comment at the bottom of this post. Thomas Morley wrote: NFL Upset Pick Of The Week: CLEVELAND BROWNS. Me: Thomas, my boss would like your contact info ... which doesn't make me feel very good about my future here at FOXSports.com. Steve Ray wrote: Not sure how you got 10-5 for last week...using your own link to last weeks picks, you missed Chargers-Eagles (1), Dolphins-Colts (2), Chiefs-Cowboys (3), Cardinals-Lions (4), Broncos-Giants (5), and (badly, by your own admission) Seahawks-49ers (6)...that comes out to 9-6; guess you should check your count on week 1 as well. Me: Steve, here's how I got 10-5 instead of 9-6: I overlooked one of my bad picks by mistake. And now I will never be able to sleep soundly again. Thank you. Jacob Harvey wrote: Not a single upset among any of your picks? Seriously? What a waste of time. Me: There might not have been many upsets but six of the road teams I picked lost their games. Wait, not sure if this is helping my case. Matt Greene wrote: Patriots are going to lose. Mark my words. Josh freeman will have his entire line healthy and starting he will have Erik Lorig healthy and starting he will have his starting TE Tom Crabtree starting not to mention Luke Stocker possibly the worst TE to ever play the game will be hurt so that means he can't mess up for us lol. Doug Martin should have a huge game and so should Freeman . Hints should lmao for freeman he should! If he don't well its simply because he sucks and needs benched. Me: Matt, your words have been marked here at Fox Sports and we took the extra step by putting them in our files. While you might not have been correct with your pick, it looks like you were right about Freeman. So, congrats? Mike Drew wrote: I'm the new running back for the Boys! Cowboys 30 St Louis 17 Me: Congrats, Mike! Larry Goble wrote: Your picks this week will look like the Jaguars offense against Seattle's defense. Me: I like your style, Larry Goble, Goble. On to the picksBaltimore at Buffalo: If the Ravens defense was as aggressive as a stripper named Sweet Pea they'd probably be 3-0 right now. Ravens 30, Bills 10. Cincinnati at Cleveland:  This story seems straight out of Hollywood: Browns QB Brian Hoyer, who won his first game as the team's starter last week, grew up in Cleveland and always dreamed about playing for the Steelers. Bengals 23, Browns 13. Chicago at Detroit: The Bears might be undefeated, but it's never a good thing when Jay Cutler is the hardest hitting player on your team. Bears 27, Lions 21.
Seattle at Houston:  There's only one thing people in Seattle hate more than rain: People picking on the Seahawks. Texans 24, Seahawks 23.
Indianapolis at Jacksonville: The first 112 people to show up for Sunday's game in Jacksonville will get a special T-shirt and a chance to play QB for the Jags. Colts 31, Jaguars 10.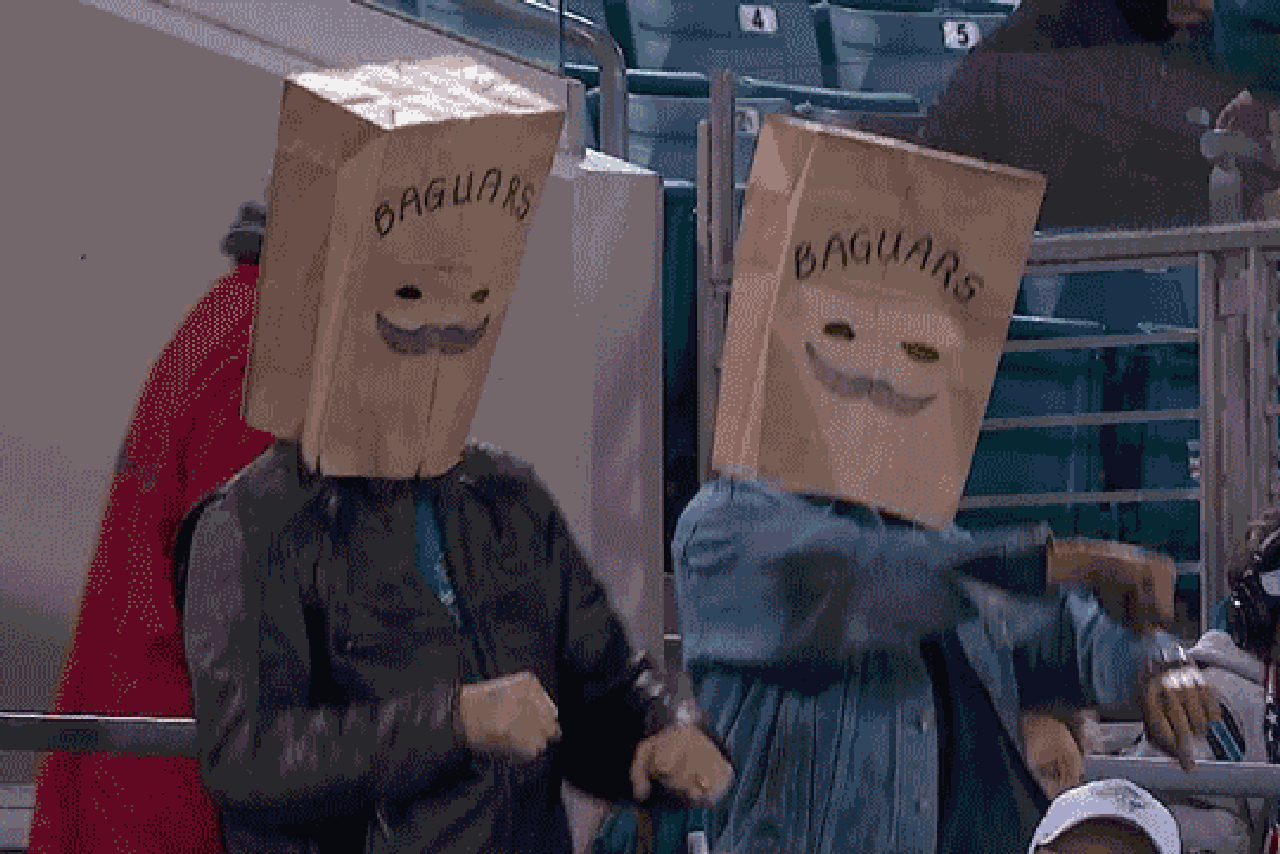 New York Giants at K.C. Chiefs: New York DE Jason Pierre-Paul said this week he's "pretty sure" the Giants will beat the Chiefs this week. Other things in history that he was "pretty sure" about: Kim Kardashian growing old with Kris Humphries, Anthony Weiner having a long and successful career in politics, and the Titanic making it safely across the Atlantic. Chiefs 24, Giants 10. Pittsburgh at Minnesota (London): So far the Steelers have looked as efficient as Clark Griswold trying to exit a rotary in London. Vikings 23, Steelers 20.
Arizona at Tampa Bay: Tampa Bay coach Greg Schiano not only switched QBs this week, he also changed the homepage on his laptop to monster.com.  Bucs 17, Cardinals 10. New York Jets at Tennessee: Somehow the Jets are 2-1. Rex Ryan hasn't been this happy since he found a few stray M&M's stuck between the cushions of his couch. Jets 13, Titans 9.
Philadelphia at Denver:  The only thing to have a shorter shelf life than the buzz around Chip Kelly's high-speed offense is the wonderful soft drink seen below. Broncos 38, Eagles 17.
Washington at Oakland: Raiders QB Terrelle Pryor said he didn't remember anything from the game last week after he took a hit to the head. Raiders fans, meanwhile, wish they couldn't remember anything from the past 10 years. Redskins 28, Raiders 13
Dallas at San Diego: Dez Bryant was fined for making a throat-cutting gesture in last week's game. Somehow Tony Romo has never been fined for ripping the hearts out of Cowboys fans so many times over the years. Chargers 20, Cowboys 17. New England at Atlanta: All of New England will feel like Rob Gronkowski did below if he makes his return this week. Patriots 31, Falcons 21.
Miami at New Orleans:  The last time the Dolphins started 3-0 Bryan Cranston was killing it on some TV show called "Malcolm in the Middle." Saints 30, Dolphins 20. Last week, throws up a little in my mouth: 7-8! Season:  26-20
---