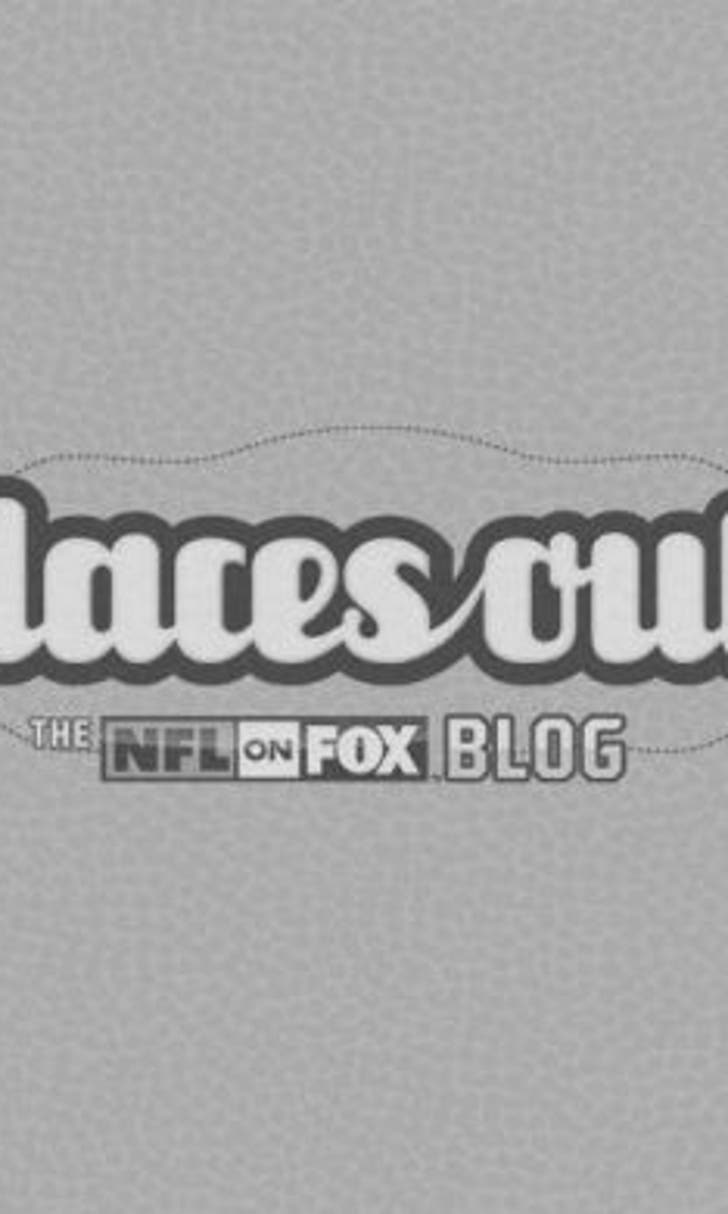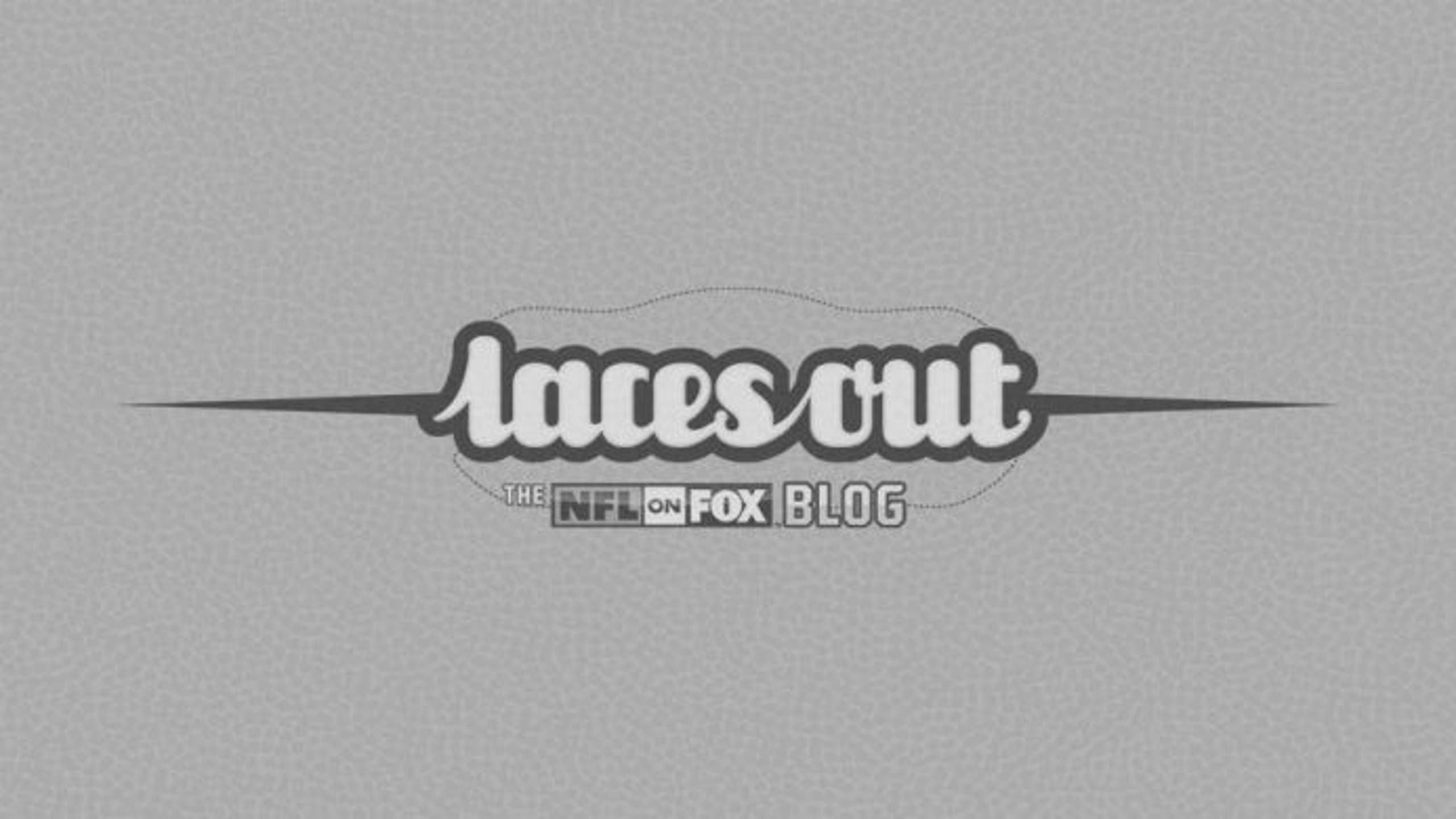 NFL Week 4 awards: Best and worst from Sunday's action
BY foxsports • September 29, 2013
By Andy Nesbitt, FOXSports.comBest interception, runner up: Earl Thomas, Seattle Seahawks. One of the best plays of the day happened early in the best game of the day. Seattle, which rallied to beat the Texans in OT, played a little game of hot potato before Thomas dove in to secure the interception.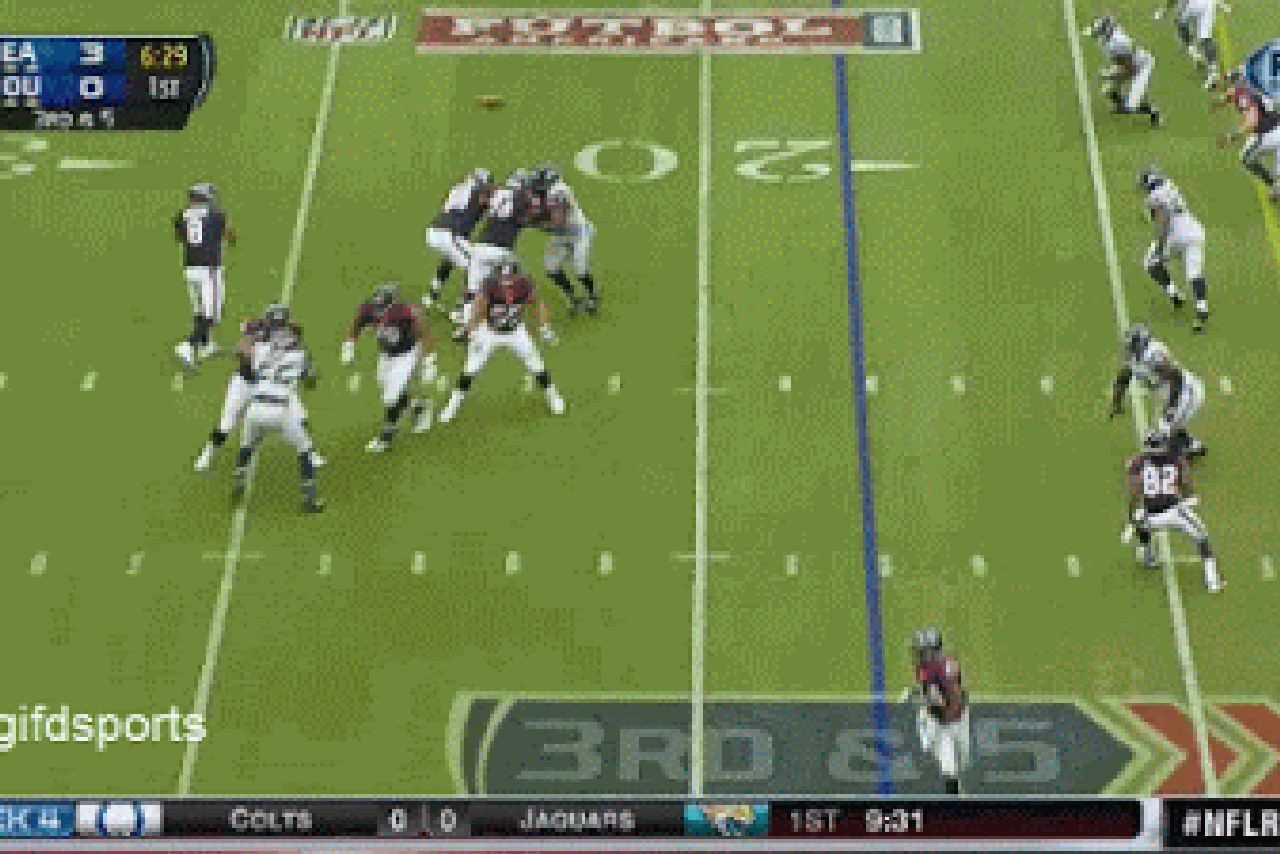 Best interception, winner: Antrel Rolle, New York Giants. We thought the Seahawks would have the best INT of the day ... and then we saw this:
Best game-tying interception return for a TD while only wearing one shoe: Richard Sherman, Seattle Seahawks. People in Houston will be wondering all week how Matt Schaub let this happen as the QB threw a pick-six to Sherman with just under three minutes remaining in the game. Sherman lost a shoe after making the grab but it didn't seem to slow him down at all.
Best shadow boxing by an NFL owner while posing for pictures with Floyd Mayweather: Robert Kraft, New England Patriots. Mayweather is pretty much everywhere these days. Sunday night we saw him in Kraft's suite during the Patriots-Falcons game. Holy priceless:
Best 43-yard run: Marshawn Lynch, Seattle Seahawks. Lynch was in pure "beast mode" early against the Texans. Try to count how many guys had a chance to take him down before he was finally tackled.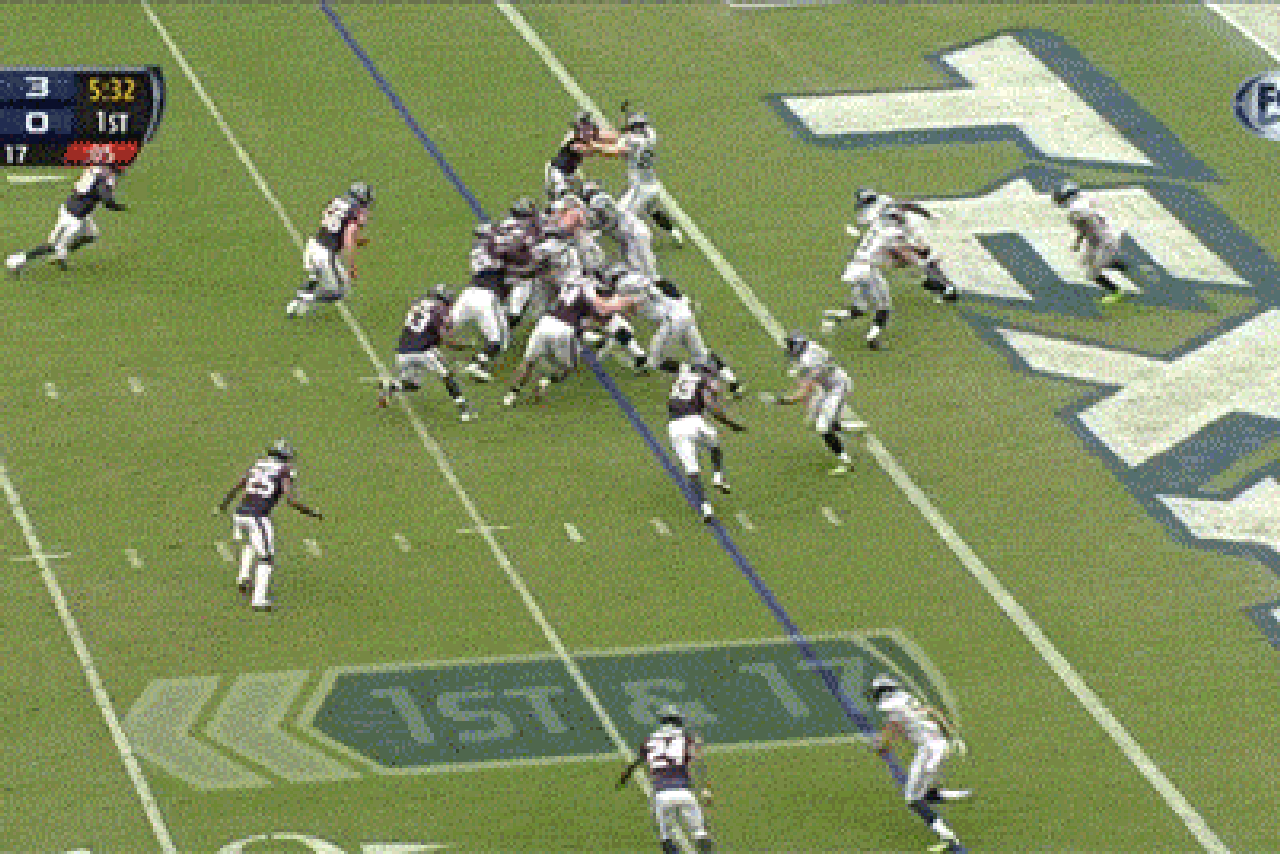 Best flip into the end zone for your first career TD: Le'Veon Bell, Pittsburgh Steelers: Pittsburgh is still winless after falling to Minnesota in London, but Bell will probably always remember his first TD:
Best job by a fan base trying to get its team to bring in a less-than-mediocre QB: Jacksonville Jaguars fans. A group looking to get Tim Tebow in a Jags uniform had a plane fly over the stadium Sunday toting this banner:
Easiest 53-yard TD run: Matt Forte, Chicago Bears. Look at how many Detroit Lions were able to get a hand on Forte during this run. You can count them all on no hands.
Easiest 69-yard TD you'll see: Victor Cruz, New York Giants. The Giants can pretty much kiss their season goodbye after falling to 0-4 on Sunday, but this play was just about perfect:
Best TD run overseas: Adrian Peterson, Minnesota Vikings. Peterson put on a jolly good show for the folks at Wembley Stadium in London. This run was everything you'd expect to see from A.P.
Best TD run by a player who was forced to return his Heisman Trophy: Reggie Bush, Detroit Lions. The former USC running back looked like he was back in college on this play: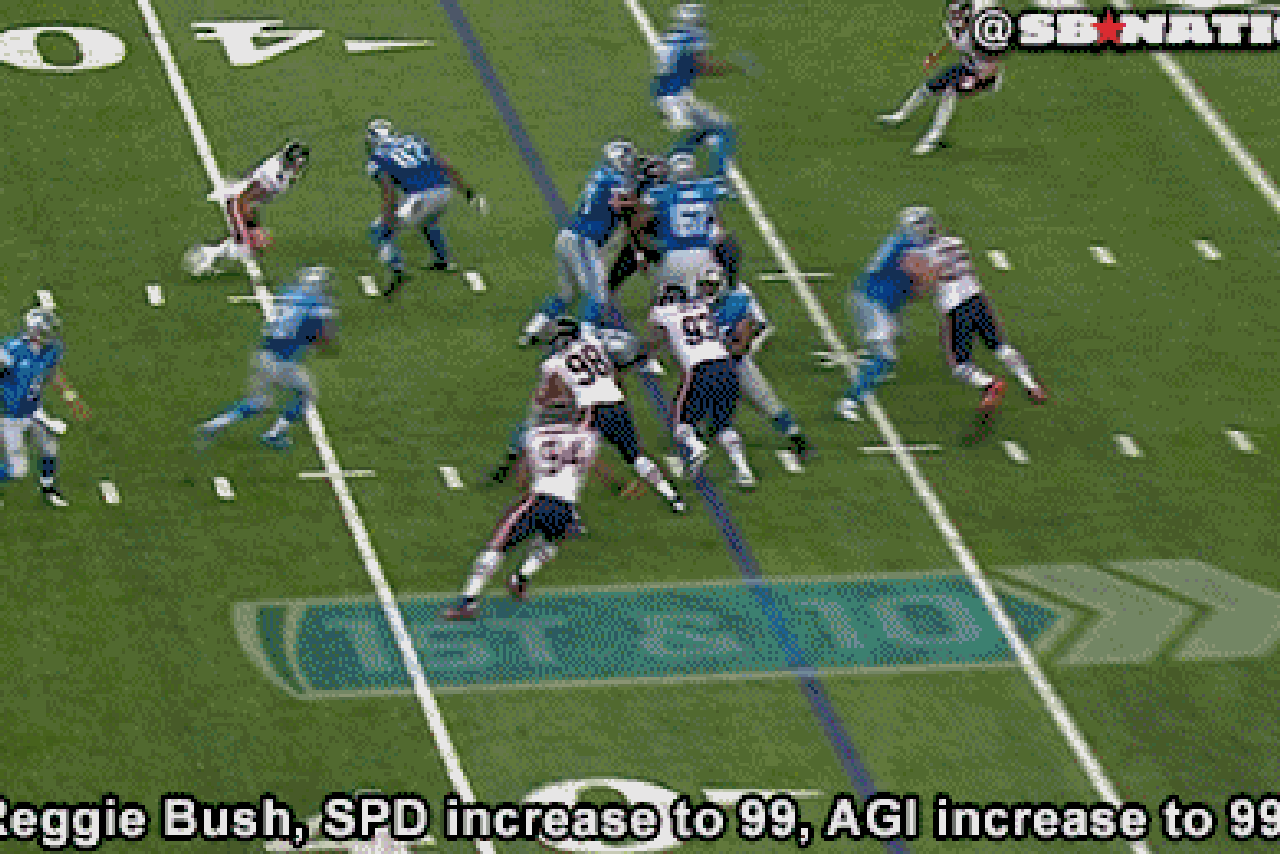 Best topical touchdown celebration: Knowshon Moreno, Denver Broncos. Last week the Broncos' running backs played a game of rock, paper, scissors to see who would get a chance to score against the Raiders. Moreno had a little fun with that after scoring Sunday against the Eagles: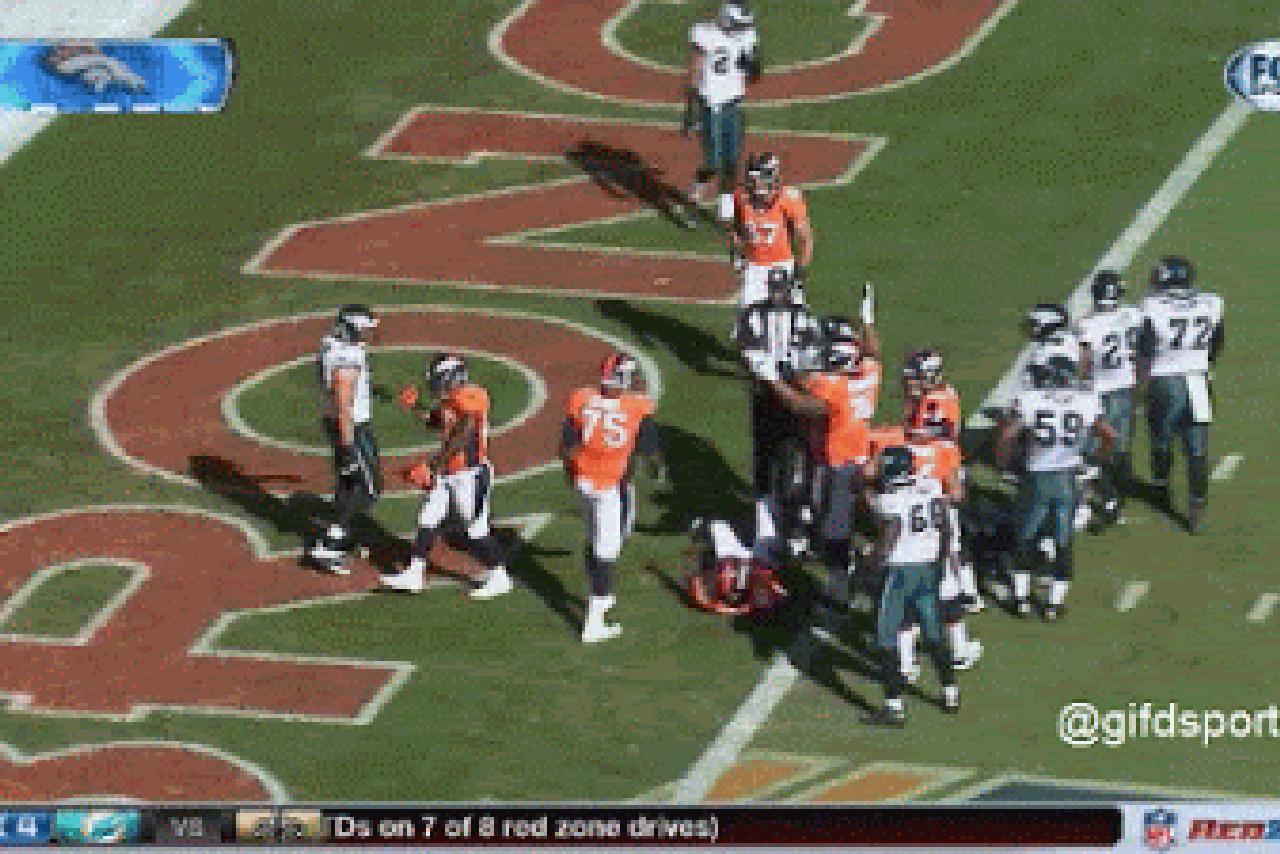 Worst move by a fan: Somebody in Detroit. First Chicago's Martellus Bennett couldn't come down with a touchdown grab. Then he was nearly hit in the head by a beer bottle. According to someone on the scene, however, the bottle was thrown by a Bears fan and that person was immediately thrown out of the game. The fan must not have been happy with how the Bears were playing, as they trailed 30-10 with 3 seconds left in the FIRST HALF.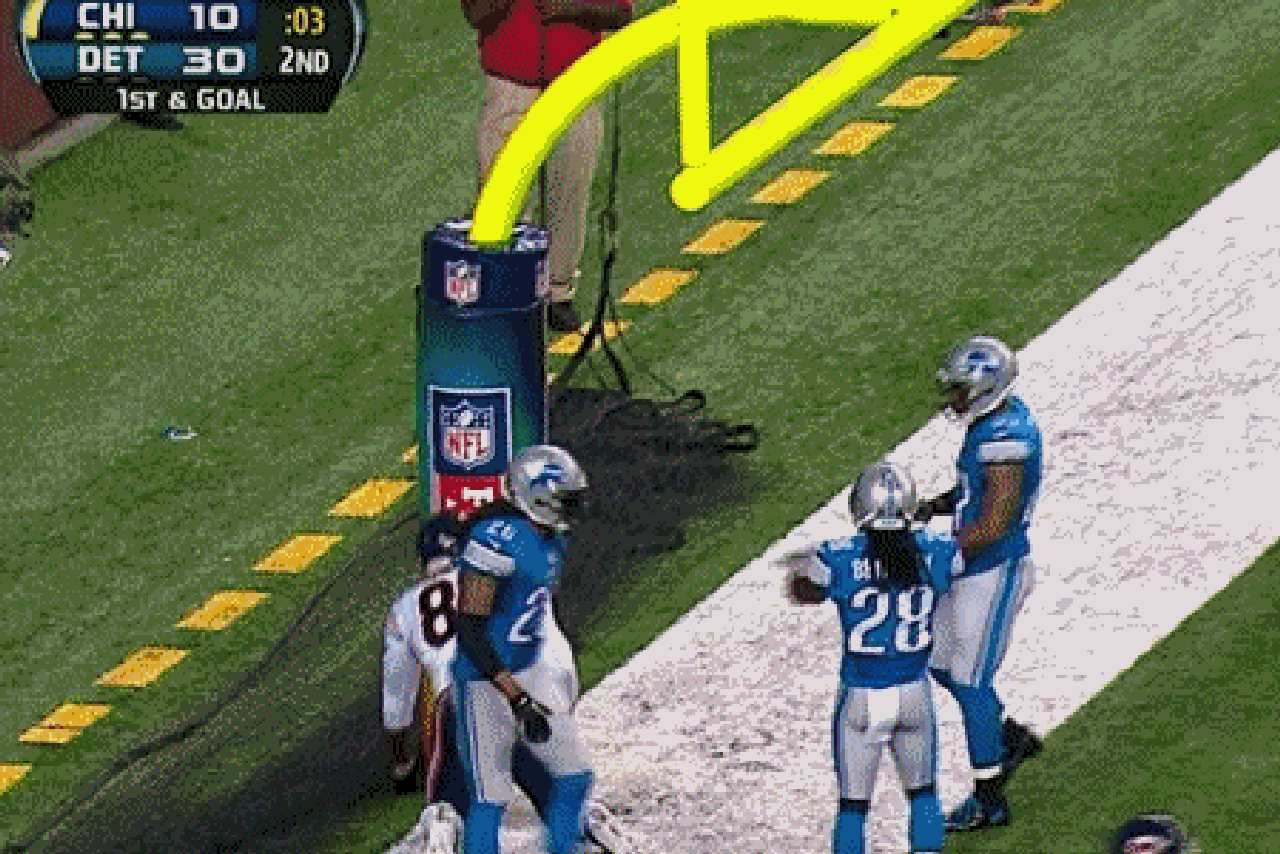 Re: the thrown beer at the end of the half RT@MrTuktoyaktuk Guy in Bears jersey threw it, got escorted out by security. — Pride Of Detroit (@PrideOfDetroit) September 29, 2013
Most frightening photo of an NFL star: J.J. Watt, Houston Texans. The reigning defensive player of the year had his face bloodied during the Texans' battle with the Seahawks but he didn't miss a play. Of course he didn't.
Worst fumble that cost his team a chance at a comeback victory: Ben Roethlisberger, Pittsburgh Steelers. Facing a third-and-goal from the Vikings 6-yard line with 22 seconds left in the fourth quarter of a 34-27 game, the unthinkable happened:
Best celebration by a star of "Glee" after her brother scored a TD: Naya Rivera. Naya was happy to see her brother Mychal Rivera, a rookie tight end with the Raiders, score his first career touchdown. How happy? Check it out:
Most peaceful challenge by an NFL coach: Andy Reid, Kansas City Chiefs. Watch the GIF below over and over and over again and chances are you'll eventually fall asleep with your head on your keyboard: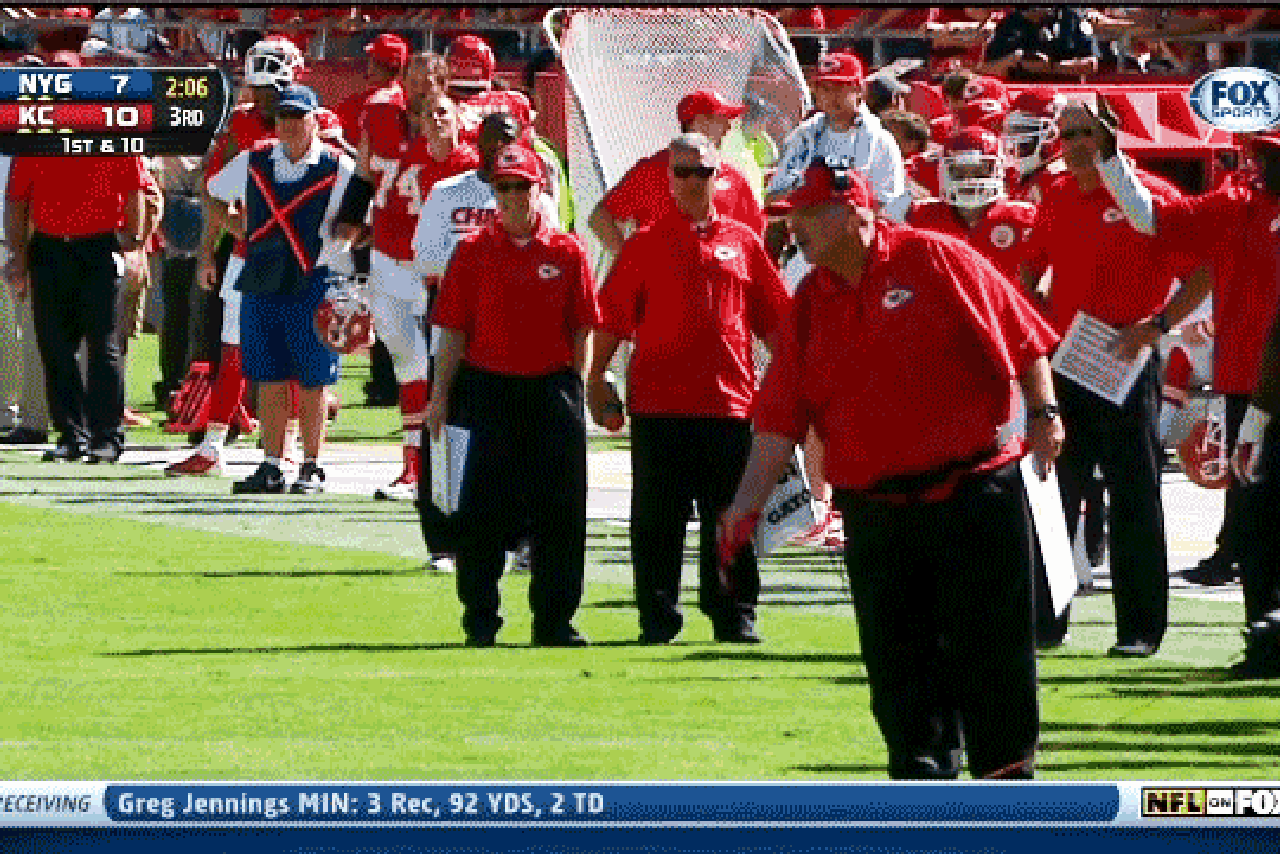 Worst timing by a ref, runner up: Dale Shaw. The back judge in the Eagles-Broncos game was just minding his own business when Eagles CB Brandon Boykin came in out of nowhere and tossed him to the ground. The best part of the GIF below is Shaw's ho-hum reaction to what just happened. Talk about being focused: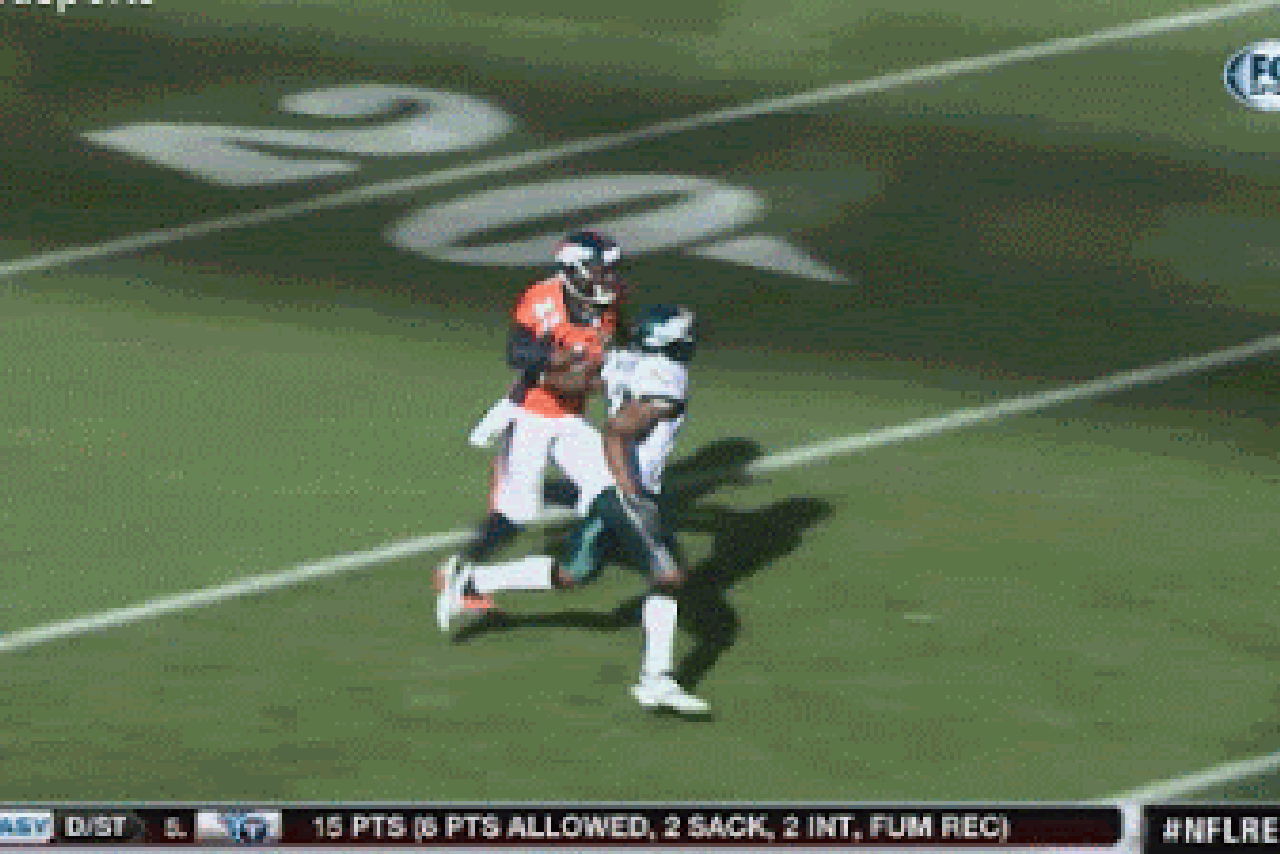 Worst timing by a ref, winner: Billy Smith. It proved to be a tough day for back judges as Tennessee WR Nate Washington plowed over Smith before cruising into the end zone against the Jets.
Worst buttfumble by a QB not named Mark Sanchez: Geno Smith, New York Jets. The rookie tried to get a little fancy while in his own end zone and, uh, it didn't go well:
Best punt-return for a TD that looked like it was straight out of a video game: Dexter McCluster, Kansas City Chiefs. McCluster made eight players on the Giants miss him on this 89-yard return for a touchdown. He's fast. Like, really fast.
Best kickoff return for a TD: Trindon Holliday, Denver Broncos. It's seems like we're seeing Holliday do this every week, right? This time he took a kickoff back 105 yards without being touched (OK, it looks like the kicker might have touched him as he raced by, but kickers don't really count).
(GIFs courtesy of Deadspin, GIFD Sports, and SBNation)
---