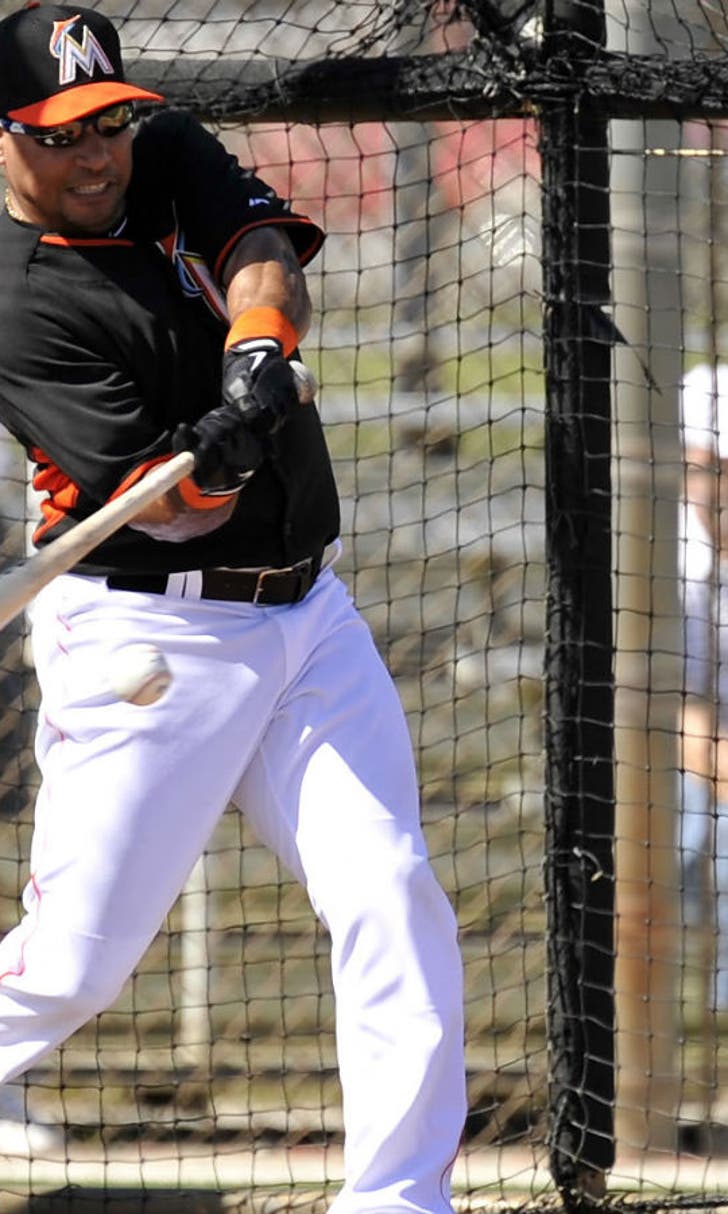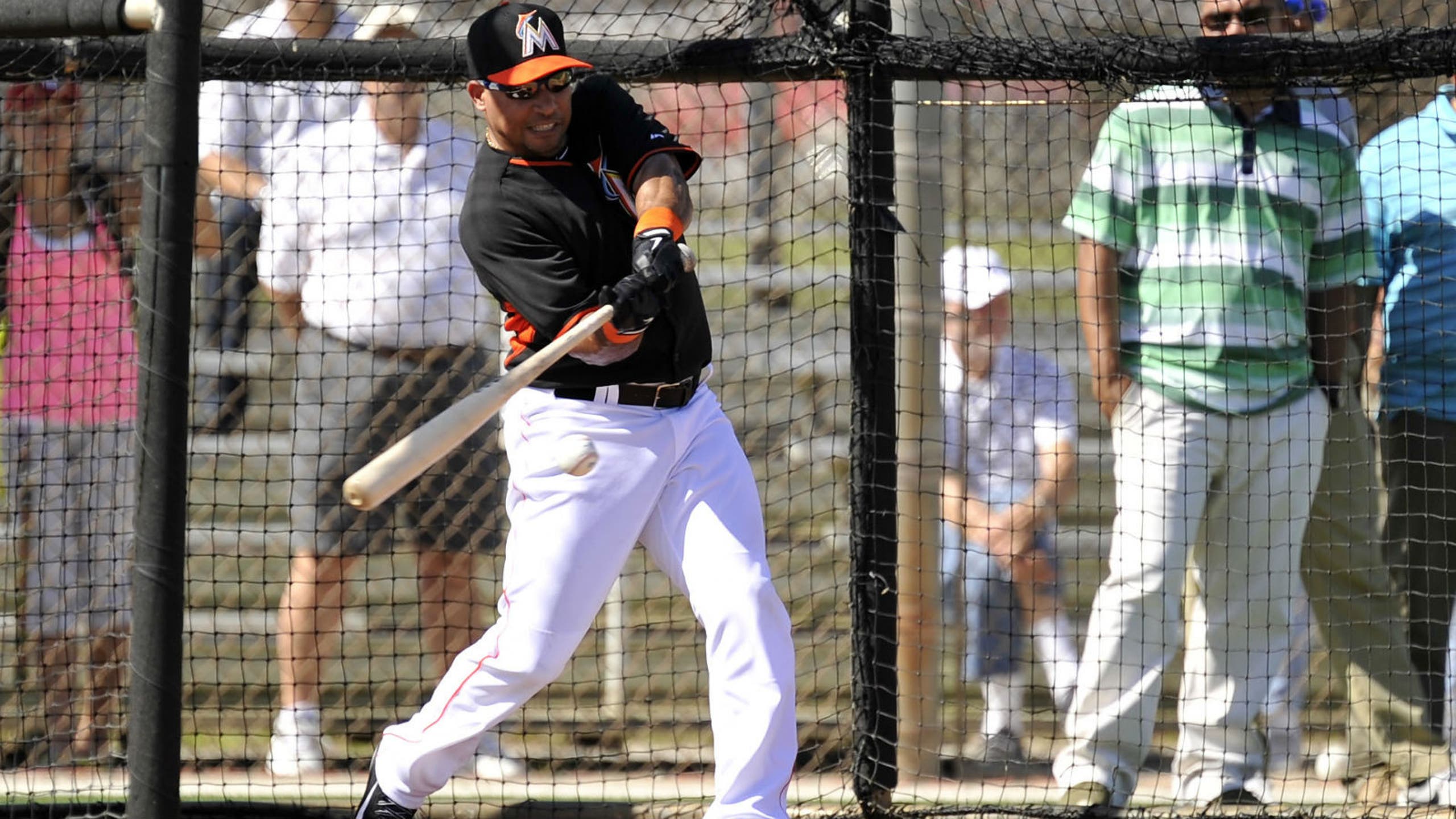 New-look Marlins assemble as one for first time
BY foxsports • February 20, 2014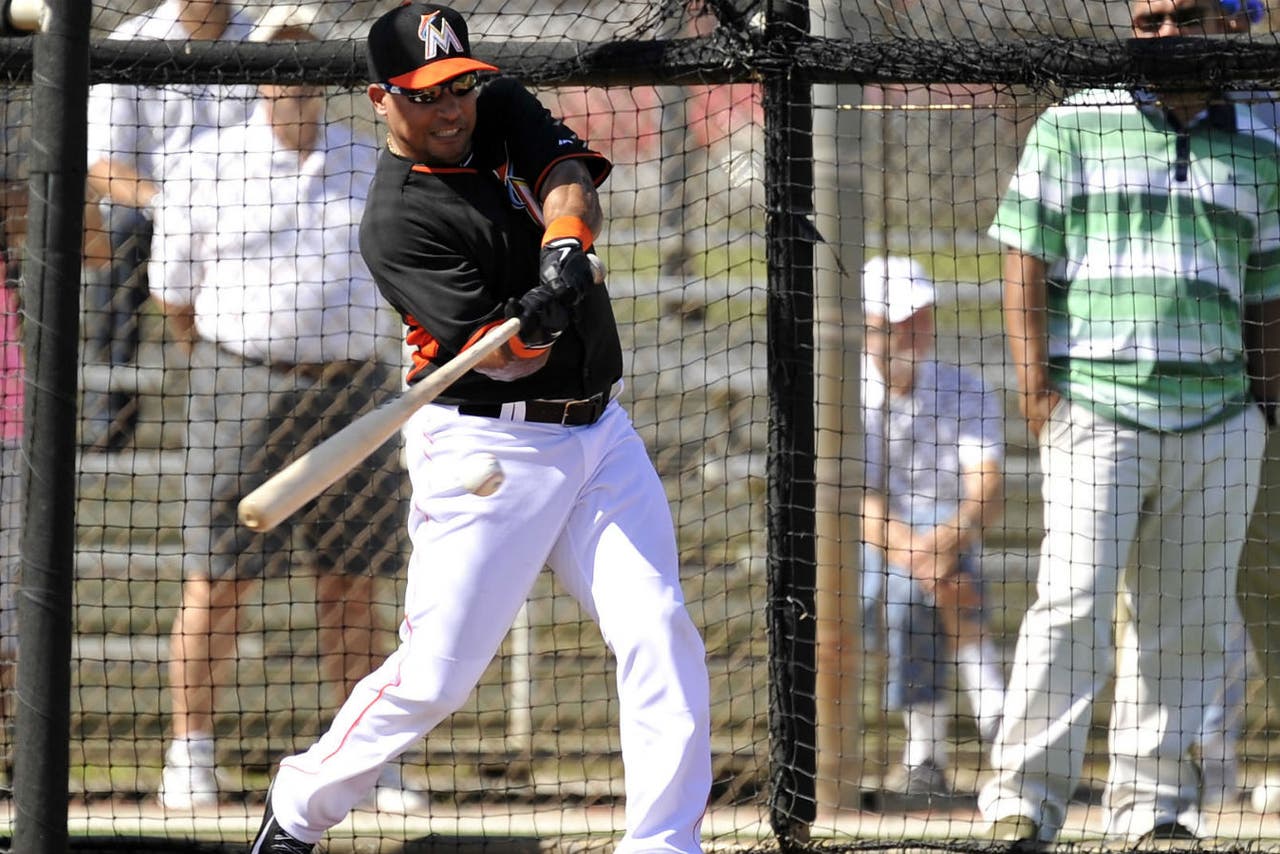 JUPITER, Fla. -- All In.
That's the motto printed across Miami Marlins workout shirts this season, a mantra the entire organization has bought into to as it works together as a family and unit.
"We talked a lot about leadership and chemistry and being a family and all of those things that were so important to me when I played," manager Mike Redmond said.
"Any guy that I know, if you ask them what was so special about a winning team they all say the same thing: It was the best group of guys we played with, we were there for each other, we picked each other up. We had fun, we loved to play the game (and) we did it together. That's what we're trying to get to."
Though Thursday afternoon marked the first full-squad workout, 16 position players had already reported to camp earlier in the week. The organization even held meetings for a couple of days with all of its personnel.
Despite a 62-100 record in 2013, players and coaches inside the spring training facilities at Roger Dean Stadium sense a different energy level from this time last year.
"I think everybody's excited," Redmond said. "I think it started when we had a bunch of guys in for the week. ... Not only with the players but the fans. I think a lot of people were excited that we went out and made moves to improve the ballclub. I know the players are excited about it.
"These guys understood and they're very aware of last year and how tough that was and definitely energized and ready to make sure we're prepared for the season and try to go out there and win as many ballgames as we can."
One of those new additions, first baseman Garrett Jones, feels he and the other veteran signees -- catcher Jarrod Saltalamacchia, second baseman Rafael Furcal, third baseman Casey McGehee and utility Jeff Baker -- can help the young team get over the hump.
Saltalamacchia was in the first group of guys to exit the clubhouse and head to the practice fields following Redmond's talk. 
Last season, the Marlins finished last in almost all offensive categories. Jones, 32, has blasted at least 15 homers and has driven in 51 runs over the past four years.
"I think this team is so close to just turning around with the talent they have," said Jones, a lifetime .257 hitter with 61 home runs and 283 RBI. "We're just extra pieces of the puzzle to come in and just help the team and keep improving and doing what we can do to help win."
Another piece, McGehee, found Thursday to be a throwback of sorts.
The 31-year-old spent last season playing for the Tohoku Rakuten Golden Eagles of Japan. McGehee hit .292 with 28 home runs and 93 RBI (both second on the team to Andruw Jones).
In 2012, his most recent and fifth big-league season, McGehee combined for a .217 average, nine homers and 41 RBI with the Pittsburgh Pirates and New York Yankees.
"I feel like it's my first spring training all over again," McGehee said. "I couldn't be more excited for this to be the first official day and to get going again. I'm expecting it to be the same since I left. You've got to come to work every day ready to go."
Thanks to Ayudan Week and last Saturday's Winter Warm-Up at Marlins Park, players were already in South Florida and zeroed in on the first full-squad workout.
Redmond called it great having guys in early and eager to get the season started. This time will be instrumental in developing those relationships and team building.
With a few days to get settled in, slugger Giancarlo Stanton said players can now begin learning each individual's strengths and weaknesses and putting them together.
While it may take some time for the team to click, Stanton believes once the chemistry kicks in it should translate to the field.
"It's been a circus -- low, high, low," Stanton said of his time with the Marlins. "There's no way to put this season right now. I just envision everyone doing their part -- not playing for themselves,€" but taking care of what they need to do and coming together with every piece of that."
In other words: All in.
You can follow Christina De Nicola on Twitter @CDeNicola13 or email her at cdenicola13@gmail.com.
---