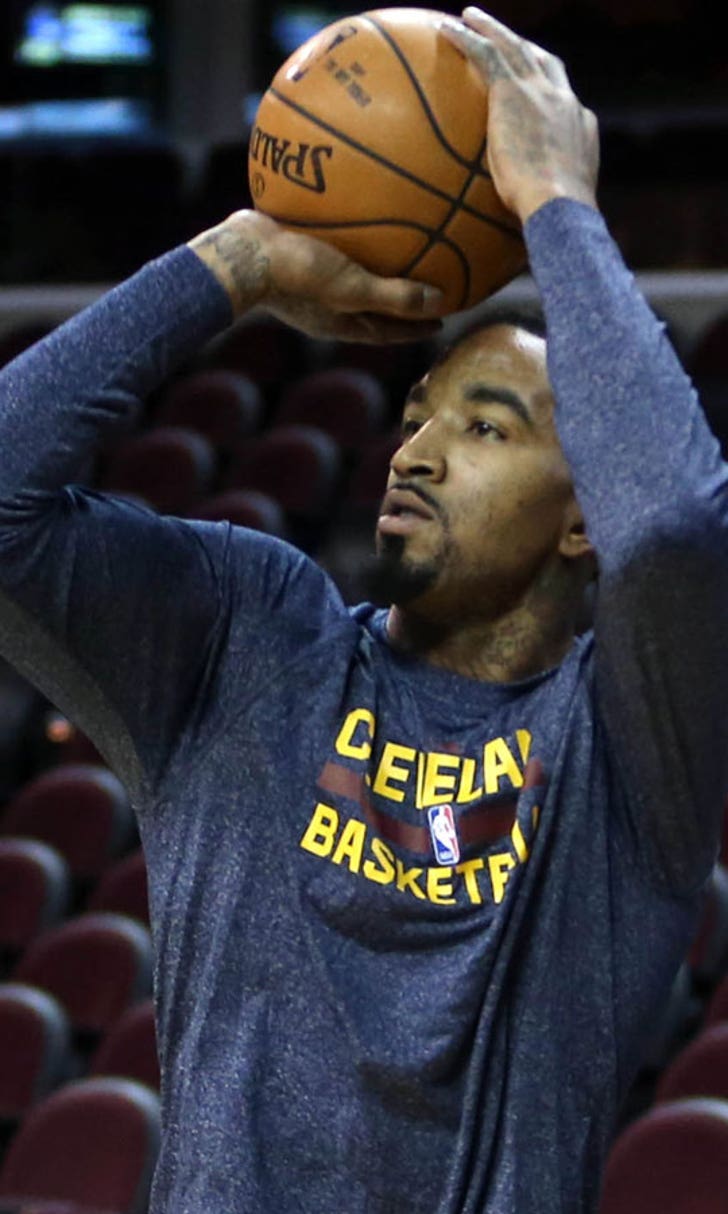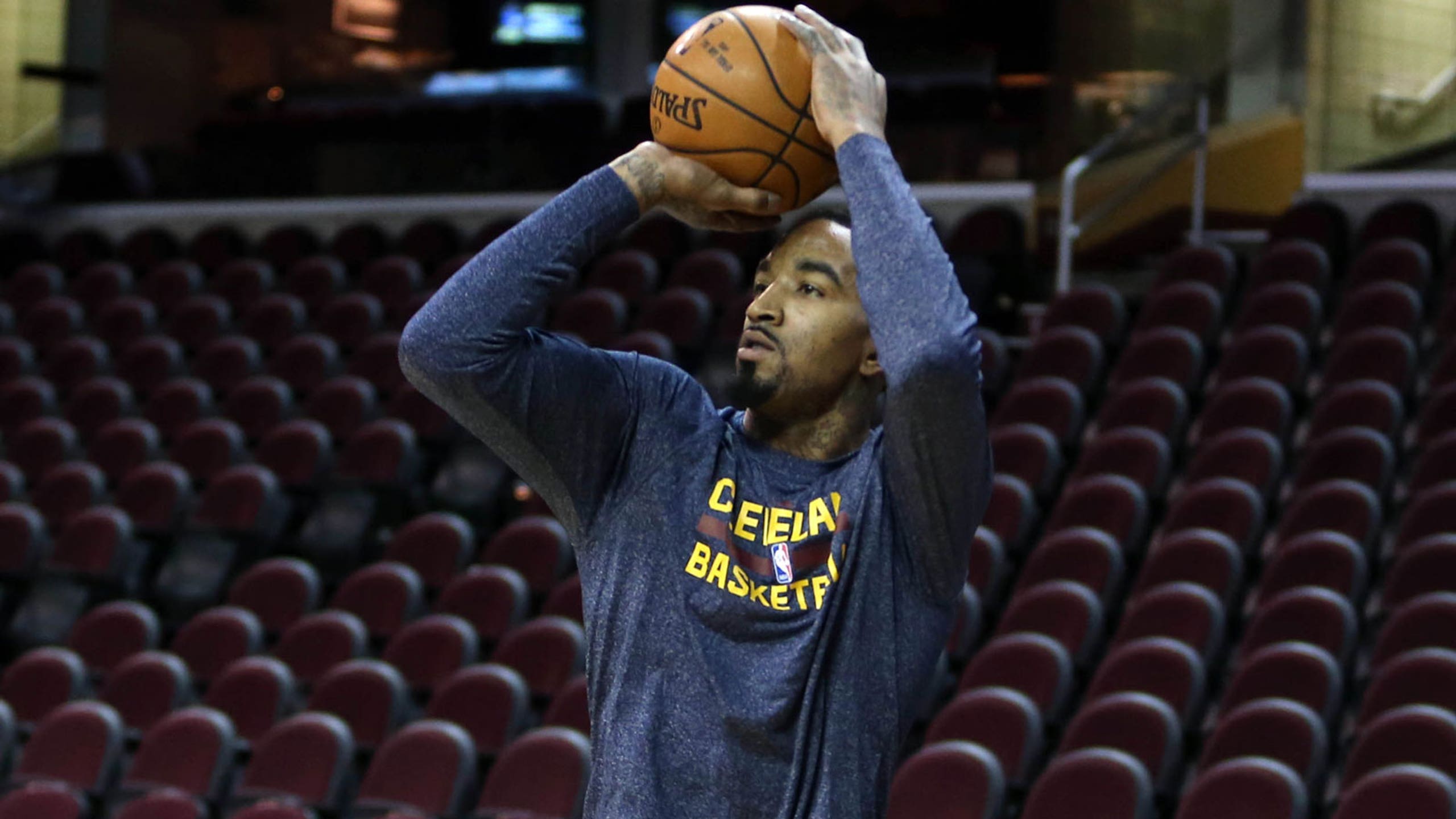 New Cavs addition J.R. Smith shares basketball motto
BY foxsports • January 7, 2015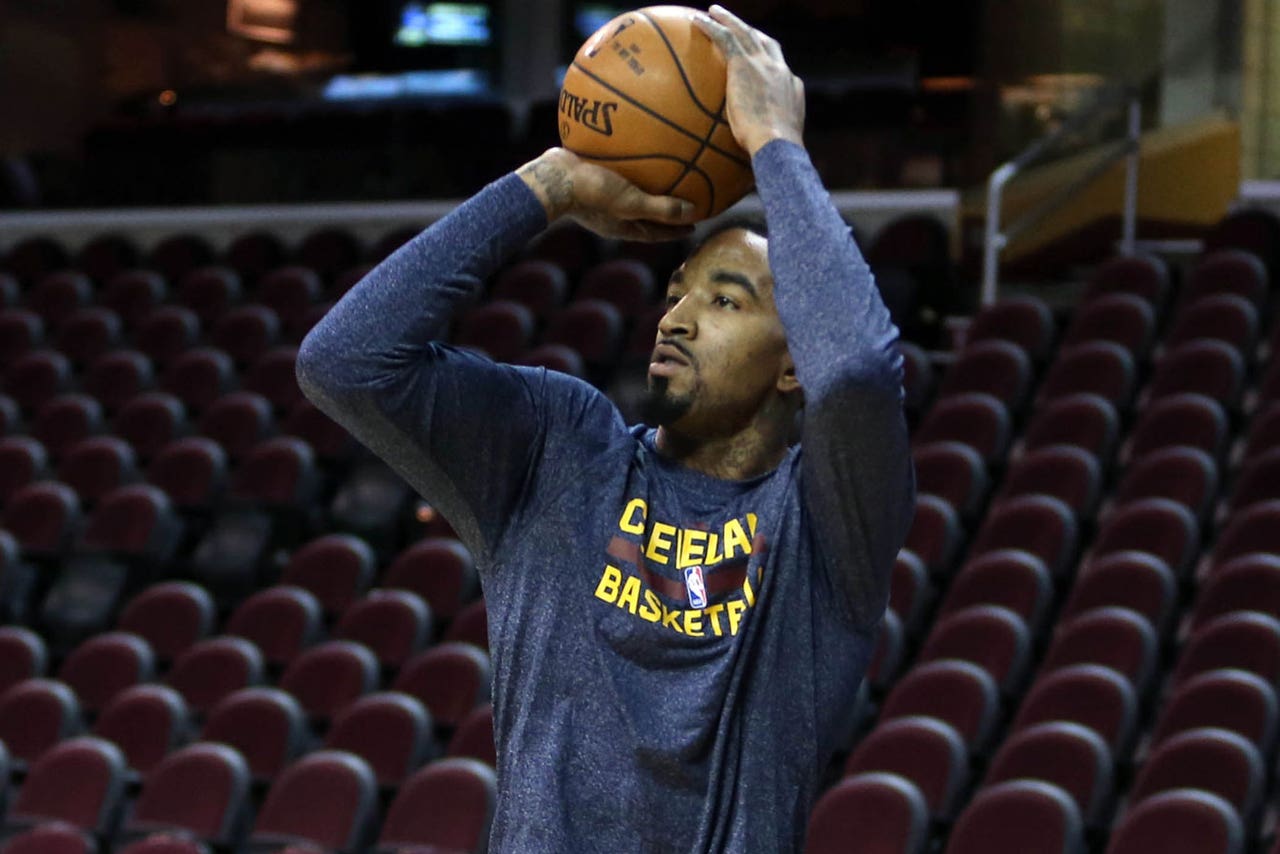 Tipoff: Quicken Loans Arena, Cleveland, 7 p.m.
Records: Cavaliers 19-16; Rockets 23-11.
TV: FOX Sports Ohio (Cavaliers Live pregame at 6:30 p.m.), ESPN. Radio: WTAM 1100-AM, WMMS 100.7-FM; Cavaliers Radio Network.
Projected Starters
Rockets: C Dwight Howard; PF Donatas Motiejunas; SF Trevor Ariza; SG James Harden; PG Patrick Beverly.
Cavaliers: C Tristan Thompson; PF Kevin Love; SF Mike Miller; SG Matthew Dellavedova; PG Kyrie Irving.
Injury Report
Cavaliers: SF LeBron James (knee/back) out; G Iman Shumpert (shoulder) out; C Anderson Varejao (Achilles) out.
Rockets: PG Patrick Beverly (shoulder) probable; C Dwight Howard (knee) probable; Terrence Jones (leg) out; Alexey Shved (ankle) out.
Dribbles
1. J.R. Smith has been activated and will play for the Cavs. Coach David Blatt said Smith knows how to play basketball and the Cavs need available bodies. "We're going to throw him into the fire," Blatt said.
2. Smith will likely come off the bench for the foreseeable future. But unlike Dion Waiters, Smith embraces the role. He was NBA Sixth Man of the Year two seasons ago. "That's a role he's been successful in," Blatt said.
3. Blatt ate dinner with Smith and Iman Shumpert on Tuesday. "They're both professionals," Blatt said. Shumpert will be out at least two more weeks with a dislocated shoulder.
4. Meanwhile, Smith has made it clear he's happy to be out of New York and with a team that's playing for something this season. He's not real sure of anything involving the offense with the Cavs, but no biggie, he said before the game. "My motto is, 'When in doubt, shoot the ball,'" Smith said.
5. Smith has not spoken with LeBron James since arriving in Cleveland. "I'm waiting for the king to arrive," Smith said.
6. This guy is gonna be a writer's paradise.
7. As for the trade for Nuggets center Timofey Mozgov, Blatt said he can't comment until everything is official. It will be soon.
8. Blatt coached Mozgov on the Russian national team. They've already faced each other twice in the NBA. Prior to the Nov. 7 game vs. the Nuggets, Blatt said this about Mozgov: "Timofey is a great young man, and I had the pleasure and honor to coach him for a number of years on the Russian national team in the national team environment and we had a lot of great success together, winning medals and titles, and obviously he was a big part of that. Except for tonight, I've got a very, very soft spot in my heart for him. Great kid. Great kid."
9. LeBron James underwent a one-week exam on his knee Wednesday. Nothing new to report. He still is likely out another week-ish. For those wondering why LeBron hasn't been on the bench, Blatt said team doctors don't want James to partake in "continuous sitting."
10. The Rockets are 3-4 since signing Josh Smith. The Pistons are 6-0 since waiving him. The Rockets were 20-7 before Josh Smith. I wonder how all this news makes Josh Smith feel?
11. That's it for now. Talk to you after the game. I'm tired of writing. I just want to watch some basketball finally.
---