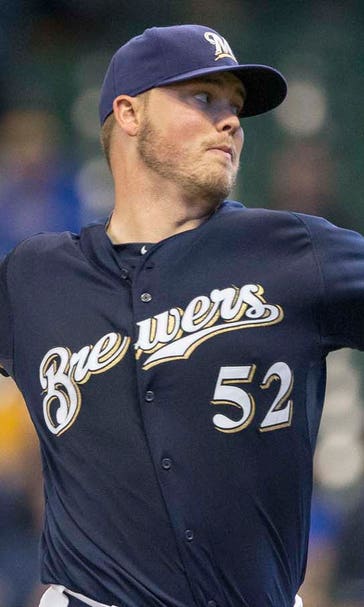 Nelson earns Brewers' first win with shiny new curveball
April 11, 2015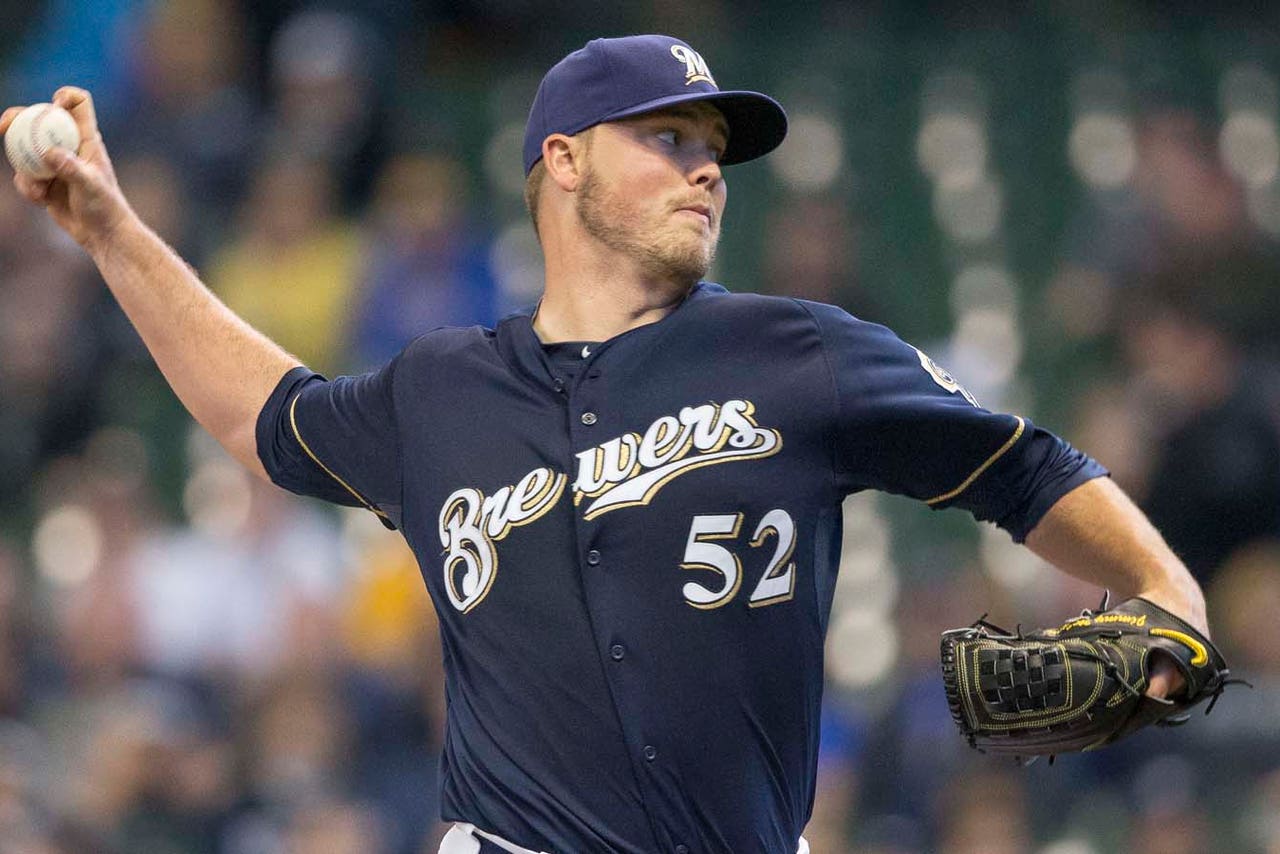 MILWAUKEE -- The Jimmy Nelson that led the Milwaukee Brewers to their first win Saturday was not the same guy who struggled in his first extended crack at the big leagues last season.
Showing off his new curveball, Nelson limited Pittsburgh to just two hits and recorded a career-high nine strikeouts over seven scoreless innings in Milwaukee's 6-0 victory over the Pirates at Miller Park.
"That was a really good outing," Brewers manager Ron Roenicke said. "He established his fastball right away and had good command over it. He had a really nice curveball and slider. He threw a couple of changeups that were good.
"That's a great outing. To come out there when we needed a win, he made some big pitches. We did a lot of good things today."
Nelson began experimenting off and on with a curveball after Brewers minor-league pitcher Hiram Burgos showed him his grip while both were in Double A in 2012. He decided to work on the pitch enough off the mound this offseason to where he felt comfortable using it in games for the first time.
While pitch-f/x data didn't pick up on the pitch, Nelson estimated he threw around 15 curveballs Saturday.
"I was able to throw that curveball for a strike for the most part," Nelson said. "There were a couple that missed, but that's going to happen. It helped my slider. It made the slider look more like a fastball. Being able to command those three pitches really helped me tonight."
The knock on Nelson as a prospect was that he had nothing soft to mix with his fastball and a hard slider. He used his fastball and slider 97.8 percent of the time last season, with a changeup accounting for the other 2.2 percent.
Nelson had all four of his pitches working Saturday, as he had a good Pirates lineup off balanced all night.
"The introduction of that curveball is going to really help him out," Brewers catcher Jonathan Lucroy said. "That pitch is almost like his second pitch now with how good it is. We can throw it to lefties. We can still keep that slider in reserve for righties.
"That curveball was really impressive today and he threw well with his fastball. That's really all you can ask for."
Aided by Lucroy nabbing an attempted base stealer in the first inning and a double play in the fourth, Nelson faced the minimum through four before temporarily losing command.
Nelson walked Starling Marte and Pedro Alvarez to start the fifth, but he recovered by getting Corey Hart to ground into a double play and Andrew Lambo to fly out to left to end the inning.
"That was huge," Nelson said. "(Pitching coach Rick Kranitz) came out and told me to stay within myself and let my two-seam move for me. That was huge. We got that, (Aramis Ramirez) turned the double play . . . it's nice to have a good defense behind you."
Nelson retired the side in order in the sixth and worked around a two-out single in the seventh to finish his night at 88 pitches.
Although the Brewers have long had confidence in Nelson -- as evidenced by trading Yovani Gallardo to open a rotation spot -- even they had to wonder what they were going to see early in 2015.
The 25-year-old posted a 4.76 ERA in 12 starts last season and had a 6.23 ERA in five starts this spring.
"He didn't pitch the way he wanted to (last year) but he kept us in most ballgames," Roenicke said. "That's what we ask of him. He filled the spot of Yovani, but we're not asking him to be Yovani. He's our fifth starter.
"He has so much movement on his fastball that you have to be ready for it. If he can throw the offspeed over, he dropped a lot of first pitch curveballs in there. If he can continue to do that, he's going to have a fun year."
Between Nelson shutting down the Pirates and Milwaukee's offense awakening for six runs, the Brewers put together the complete performance they needed after beginning the season 0-4.
Making his first start of the season, Hector Gomez delivered a two-run double in the second to alleviate some of the pressure on the offense by putting the Brewers in front 3-0.
Jean Segura made it 5-0 with a 440-foot towering two-run homer in the fourth, while Carlos Gomez added a RBI double in the seventh.
"Everybody in here has been working hard, both in spring training and since we got here," Nelson said. "It's nice to kind of see everybody relax and I think it's going to help us a lot. I'm excited to see how we play now."
By avoiding their first 0-5 start since 2003, the Brewers exhaled a bit knowing they weren't the only team in baseball still in search of a win.
"The guys wanted to see me smile today," Roenicke said. "I had a lot to smile about in that ballgame."
Follow Andrew Gruman on Twitter
---