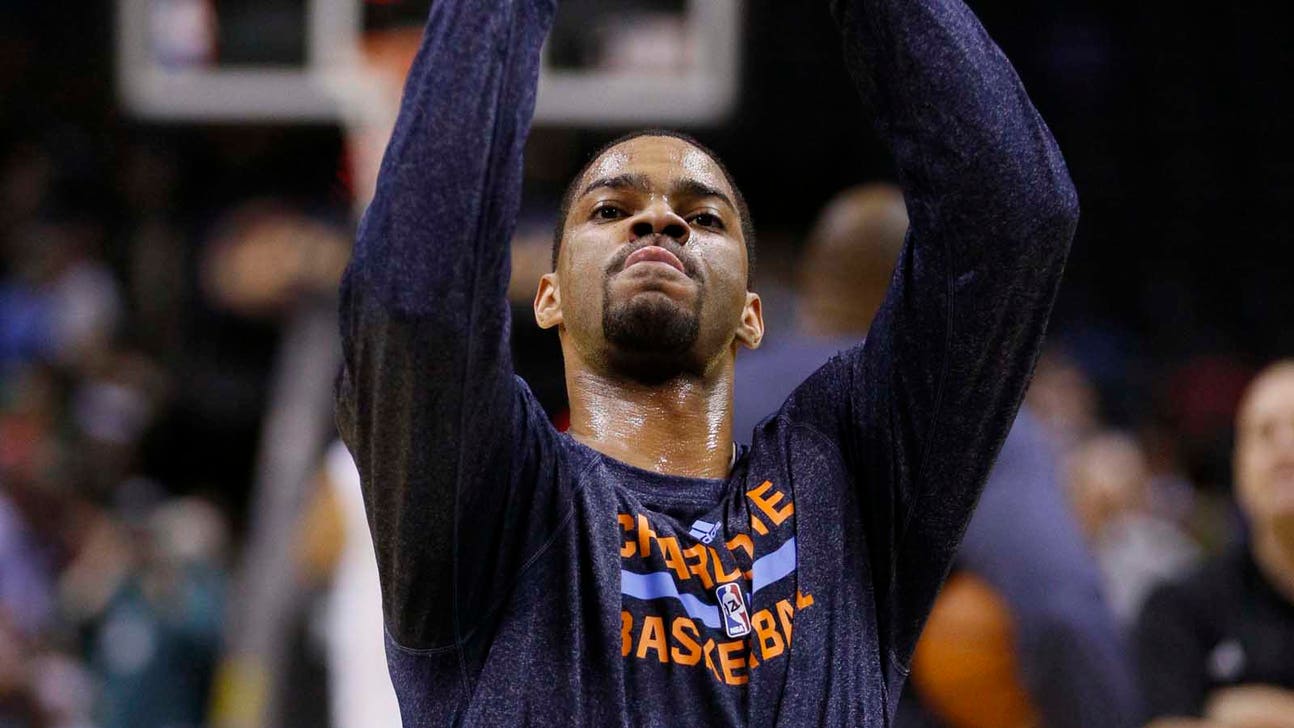 Neal: Post-trade comments not meant as blow to Bucks
Published
Mar. 16, 2014 2:06 p.m. ET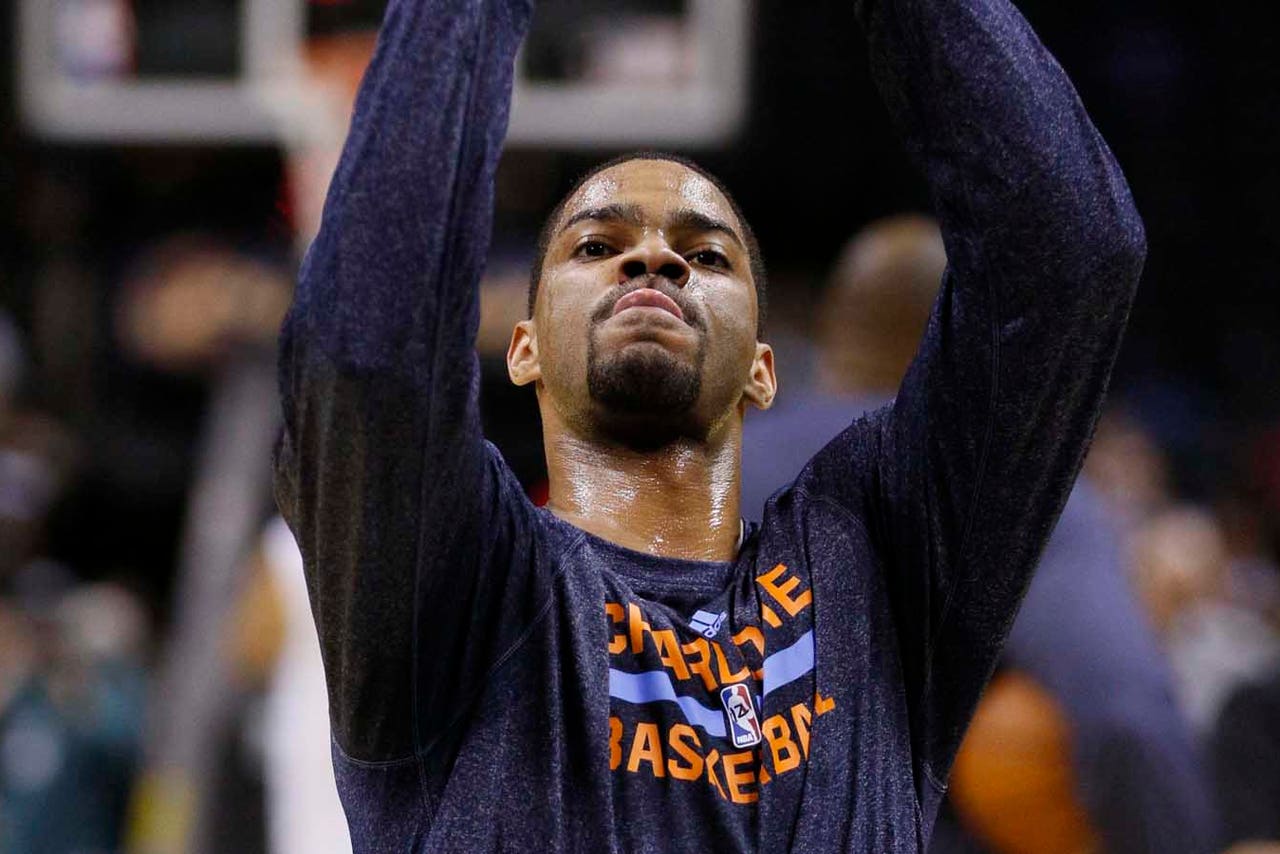 MILWAUKEE -- Gary Neal made more of a splash with comments he made after being traded away from the Milwaukee Bucks than he did in his four months with the franchise.
He told the San Antonio Express-News that he was now playing "real basketball" with the Charlotte Bobcats, obviously saying the Bucks were playing something different.
Neal went on to say he's "happy to be in games like this, not doing whatever Milwaukee is doing."
Back in Milwaukee for the first time since the deal that sent him to Charlotte with Luke Ridnour in exchange for Ramon Sessions and Jeff Adrien, Neal tried to clarify what he meant by his comments.
"I wasn't saying anything against the Milwaukee Bucks," Neal said prior to Sunday's game. "I wasn't saying anything about the players or the coaching staff. Basically my comment was about me. I'm getting a chance to play. As a basketball player, that's what you want. The opportunity with Charlotte came through for me and I've been able to play minutes.
"It wasn't a disrespectful comment towards the Milwaukee Bucks or the coaching staff or the players. It was just about me."
Signed to a two-year, $6.5 million contract this past summer, Neal quickly fell out of the Bucks rotation as the team shifted their focus toward the future. Bucks coach Larry Drew said he didn't take Neal's comments to heart but did give a strong reaction Sunday.
"I think there can be a little bitterness in what has happened here," Drew said. "I don't pay attention to those type things. Having been in this league as long as I have, situations do come up.
"You have to be careful of what you say. There's no bitterness on my behalf with Gary's situation here. After the trade was made, I sent him a text thanking him for being a part of this and I wished him all the best.
"I think it's important that you stay professional in these type situations and be careful what you say."
Neal has averaged 12.8 points and has shot the ball well in eight games with the Bobcats. He is shooting 45.5 percent from the field and 51.9 percent from beyond the arc with Charlotte, up from 39.0 percent and 36.0 percent in 30 games with the Bucks.
He was added when the Bucks still had thoughts of competing for a playoff berth in 2013-14 with hopes his experience of playing three years in San Antonio would have a positive influence on the locker room.
Neal got in a verbal altercation with Larry Sanders following a game in Phoenix on Jan. 4 and never found himself back in the rotation.
"Just being here and the accumulation of injuries we had, the people who make the decisions here probably figured it would be a struggle for us to be competitive night in and night out," Neal said. "They decided to go young. That was the decision they decided to make. What can you do?
He didn't play either due to a foot injury or coaches' decision 23 times during his time with the Bucks and was asked if it was tough being a veteran on a rebuilding team.
"It's hard for me to say," Neal said. "I can only speak to my experience. This being my fourth year in the NBA and being only 29 (years old) I don't consider myself a veteran. Between the 26 and 31 age you are kind of in your prime. Coming here, that's what I thought. I felt good about the situation signing here.
"They made a decision. I'm thankful to them that they were aggressive in finding a home for me. I'm thankful everything worked out for me."
He now finds himself on a Bobcats team currently sitting in the seventh playoff spot in the Eastern Conference with a 32-34 record. Neal was suspended for last Wednesday's game against Washington for what was called "an internal team matter" by Bobcats coach Steve Clifford.
"To be honest, he's a better basketball player than I realized," Clifford said. "He's a better pick-and-roll player than I thought. His decision-making, his ball movement, when to shoot, when to drive, when to pass."
There were a scattering of boos when Neal checked in for the first time Sunday but wouldn't go as far as saying he was going to play with an extra bounce in his step against his former team.
"Honestly, it's an important game for us," Neal said. "We're trying to get back to .500 and improve our seeding in the Eastern Conference. I'm going to come out there with the same energy that I've come out with my whole career and every opportunity I've had to step on this court."
Follow Andrew Gruman on Twitter
---