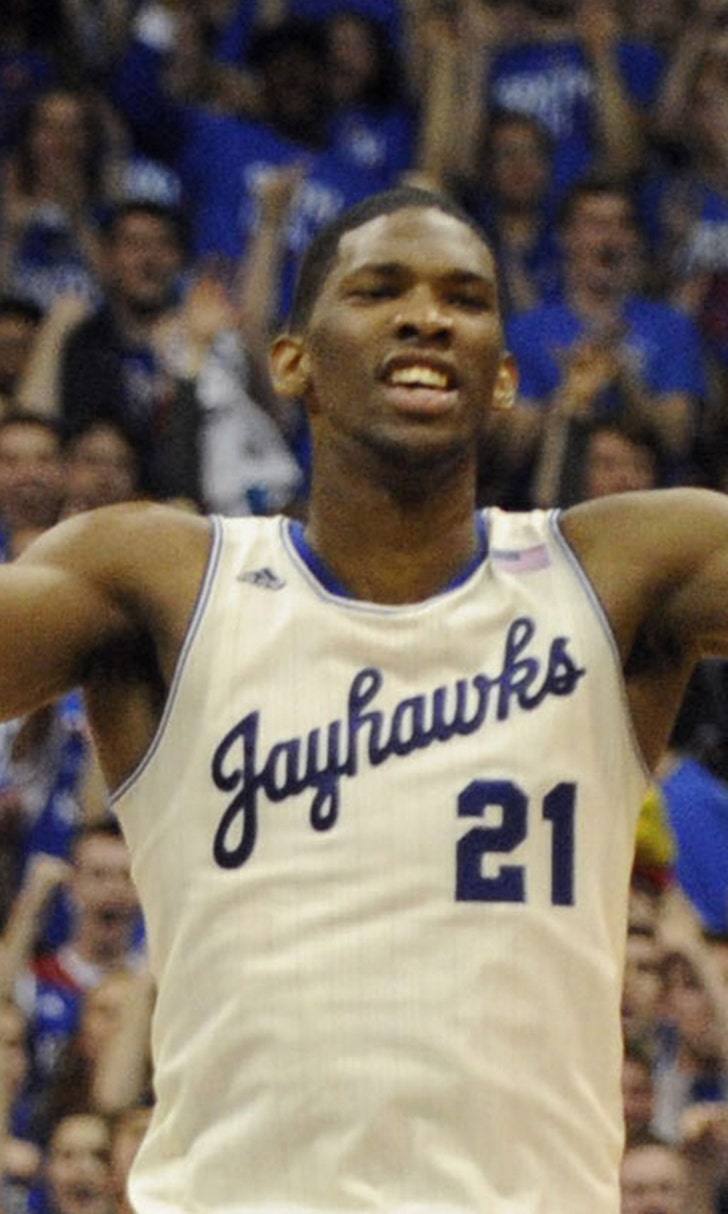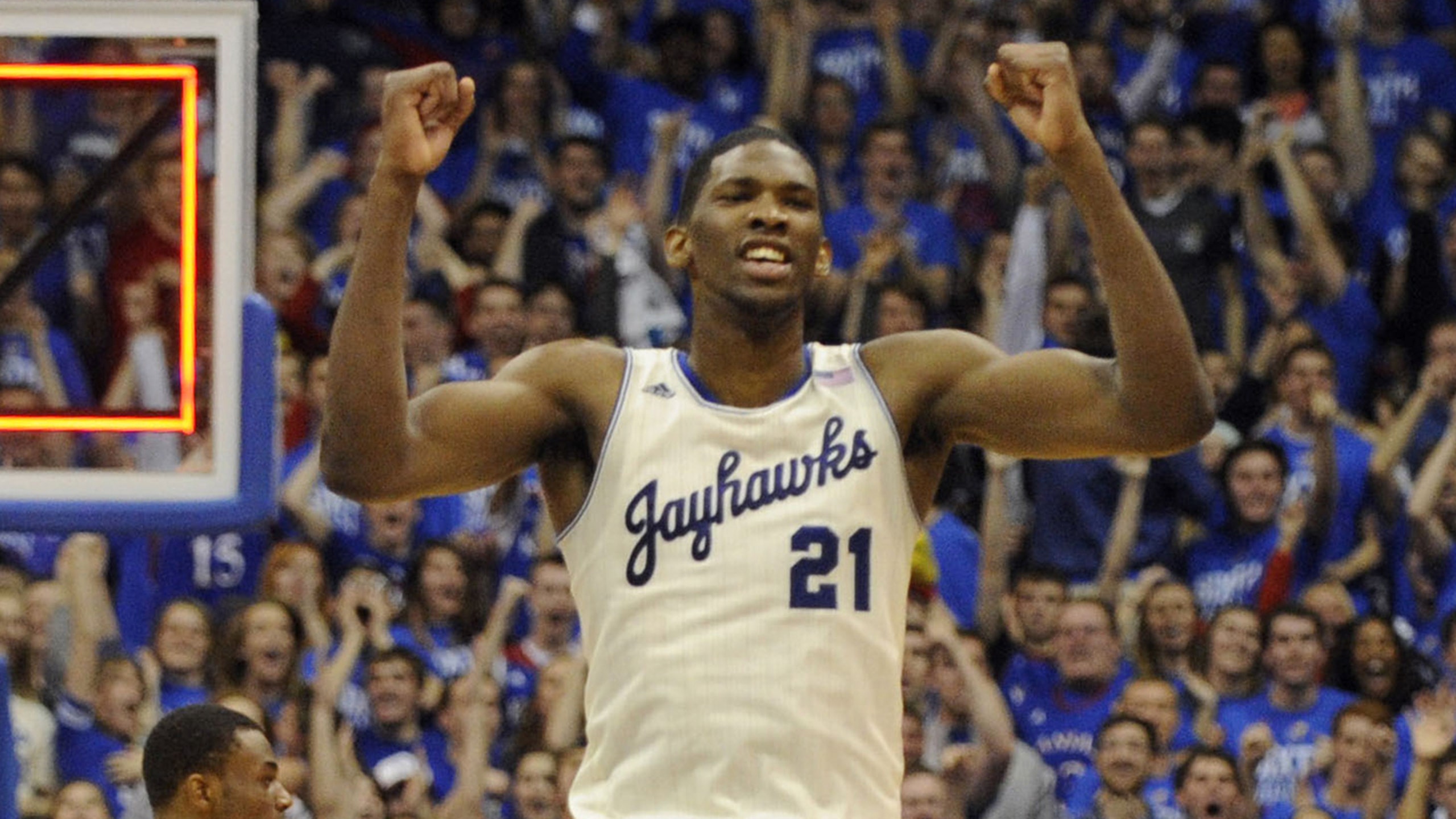 NCAA basketball power rankings: Beware the Big 12
BY foxsports • January 22, 2014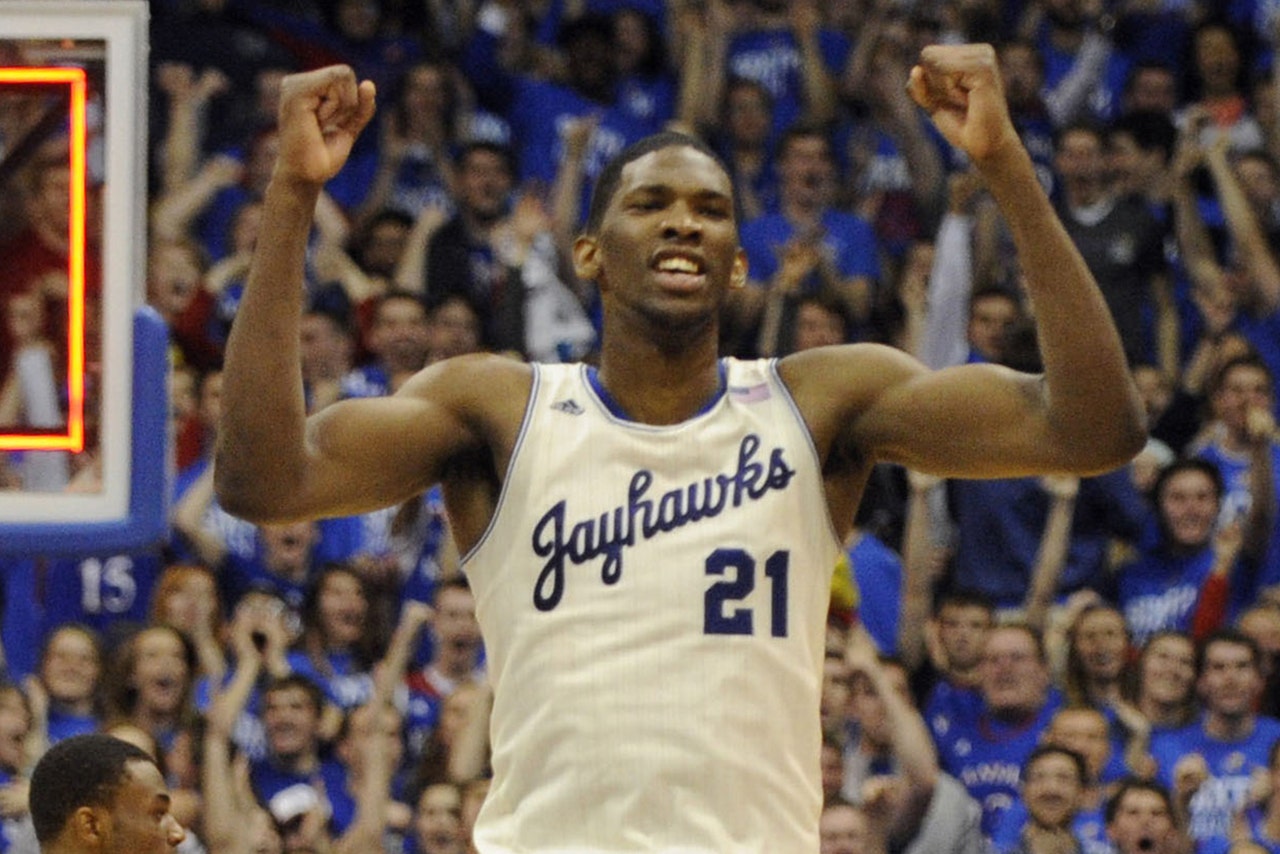 In the aftermath of realignment, it is sometimes easy to forget who plays in which conference, who moved this season and who will move next season. And despite the name "Big 12" the most powerful basketball conference in the nation right now has only 10 teams. That is worth mentioning because most prognosticators believe seven of those teams will end up playing in the NCAA tournament.
That'€™s right, seven -- or 70 percent of the conference members. Amazing. Kansas, Oklahoma State, Iowa State and Oklahoma are all in the Power Rankings this week. Baylor and Kansas State have made appearances, but Baylor dropped out this week. Baylor takes a three-game losing streak into Saturday'€™s game against Texas. And the Longhorns, now 4-2 in the Big 12, are on the verge of being ranked after beating Kansas State 67-64 at the buzzer Tuesday night.
It'€™s going to be a wild ride to the finish. Here are this week'€™s rankings:
The Wildcats absolutely dominated rival Arizona State, shooting 56 percent and recording 21 assists on 34 field goals while seven players scored in double figures. Arizona has home games against Colorado and Utah this weekend.
The 18-0 start by the Orange ties for the third best in school history. Jim Boeheim'€™s amazing defense forces a turnover on 25 percent of its opponents'€™ possessions. The 'Cuse held Pittsburgh to 54 points in the Carrier Dome.
Gary Harris took matters into his own hands Tuesday night, scoring 20 points in the second half as the Spartans defeated Indiana for their 11th consecutive win. Michigan State keeps winning despite Adreian Payne missing four games with his foot injury.
Some thought the Shockers were primed to fall against Indiana State, but Wichita State put the defensive squeeze on and routed the Sycamores 68-48. The Shockers now hit the road to play Illinois State and Drake.
The Gators began their current nine-game winning streak back on Dec. 10 when Kansas visited and the Jayhawks couldn'€™t avoid being chomped by Billy Donovan'€™s crew. Casey Prather's return lifted Florida over Auburn on Saturday.
The Aztecs are in the midst of a four-game tour of the bottom teams in the Mountain West. Steve Fisher'€™s team defeated Fresno State and UNLV last week. Road games against San Jose State and Utah State are up next.
It's hard to argue against the results. The Jayhawks have won four consecutive games against ranked teams -- Kansas State, Iowa State, Oklahoma State and Baylor. That hasn'€™t happened since North Carolina did it during the 1996-97 season.
The Hawkeyes rallied from a 43-41 halftime deficit to crush Minnesota 94-73. Iowa'€™s bench contributed 43 points to that victory. Iowa has won five of six heading into Michigan Wednesday night.
The Wildcats climbed to No. 4 in the Associated Press poll and then got slapped around by Creighton'€™s 3-point attack. The Blue Jays hit 21 shots from beyond the arc and the 96-68 loss was the worst in Jay Wright'€™s 13 seasons at Villanova.
The Cowboys dug themselves a deep hole at Kansas Saturday and still almost found a way to win. But the loss in Lawrence dropped them two games behind the Big 12 leading Jayhawks.
Don'€™t throw dirt on the Cardinals quite yet. In fact, if Montrezl Harrell continues to play the way he did against UConn (18 points, 13 rebounds, 3 blocks), Louisville will have the inside balance it needs to go with guard Russ Smith.
The Bearcats are the only undefeated team in the American Athletic Conference and now appear to be the strongest challenger to Louisville for the league crown. They are headed for a showdown Jan. 30 at Louisville.
Defense has suddenly failed the Badgers. That will make you scratch your head. Wisconsin has allowed 70 points or more in each of the last four games. That'€™s a real shot to coach Bo Ryan's system.
After that OT loss at Arkansas, Coach Cal's youngsters have bounced back to beat Tennessee and Texas A&M at Rupp Arena. One more home game (against Georgia) and then it's back on the SEC road to play LSU and Missouri.
That McDermott kid isn'€™t the only Blue Jay who can score points. Ethan Wragge had nine of Creighton's record 21 3-points in that big win at Villanova. It was an impressive bounce back after an 81-68 loss at Providence two days earlier.
The Billikens are owning the Atlantic 10, charging out of the gate with a 4-0 record with upcoming games against Duquesne and Richmond. They routed Fordham 70-48 despite shooting 38.5 percent from the floor. Fordham shot 29 percent.
There was some panic in Durham after the Blue Devils lost two of three in early January. Things have settled down a bit after consecutive wins over Virginia and North Carolina State. That road trip to Pittsburgh and Syracuse is approaching, however.
Things looked bleak for the Wolverines when Mitch McGary went down for the season, but after a big win at Wisconsin it seems Michigan wants a part of the Big Ten race. Can Michigan make another statement against Iowa Wednesday night?
It'€™s time to erase the doubts about Pitt. The Panthers probably did more to help their reputation with a close loss at Syracuse than they did with all 16 of their victories.
The Minutemen defeated Elon 84-74, and that must qualify as a blowout after all the close games UMass has played this season. Three of the next four Atlantic 10 games are on the road, starting Wednesday night at Richmond.
The Big 12 schedule is brutal. After losing three consecutive games, the Cyclones head into a stretch of four consecutive games against ranked teams -- Kansas State, Kansas, Oklahoma and Oklahoma State.
The Buckeyes are in a free fall after once being ranked as high as No. 3 in the Power Rankings. Can Ohio State snap that four-game losing streak with a win at home Thursday against Illinois?
The Tigers couldn'€™t protect their home turf when UConn came calling for a showdown in the American Athletic Conference. Memphis gets back at it when Houston visits FedEx Forum Thursday night.
The Sooners are in a win-one, lose-one rut, but the most recent outing was an upset win at Baylor. With the next two games against TCU and Texas Tech, perhaps Oklahoma can put together a winning streak.
Colorado, UCLA and Stanford have all had their moments, but now it seems the Bears are the second-best team in the Pac-12. Cal joins No. 1 Arizona as the only undefeated teams in conference play.
---