NC State riding high heading into Regionals in Fort Worth
Published
May. 29, 2015 2:47 p.m. ET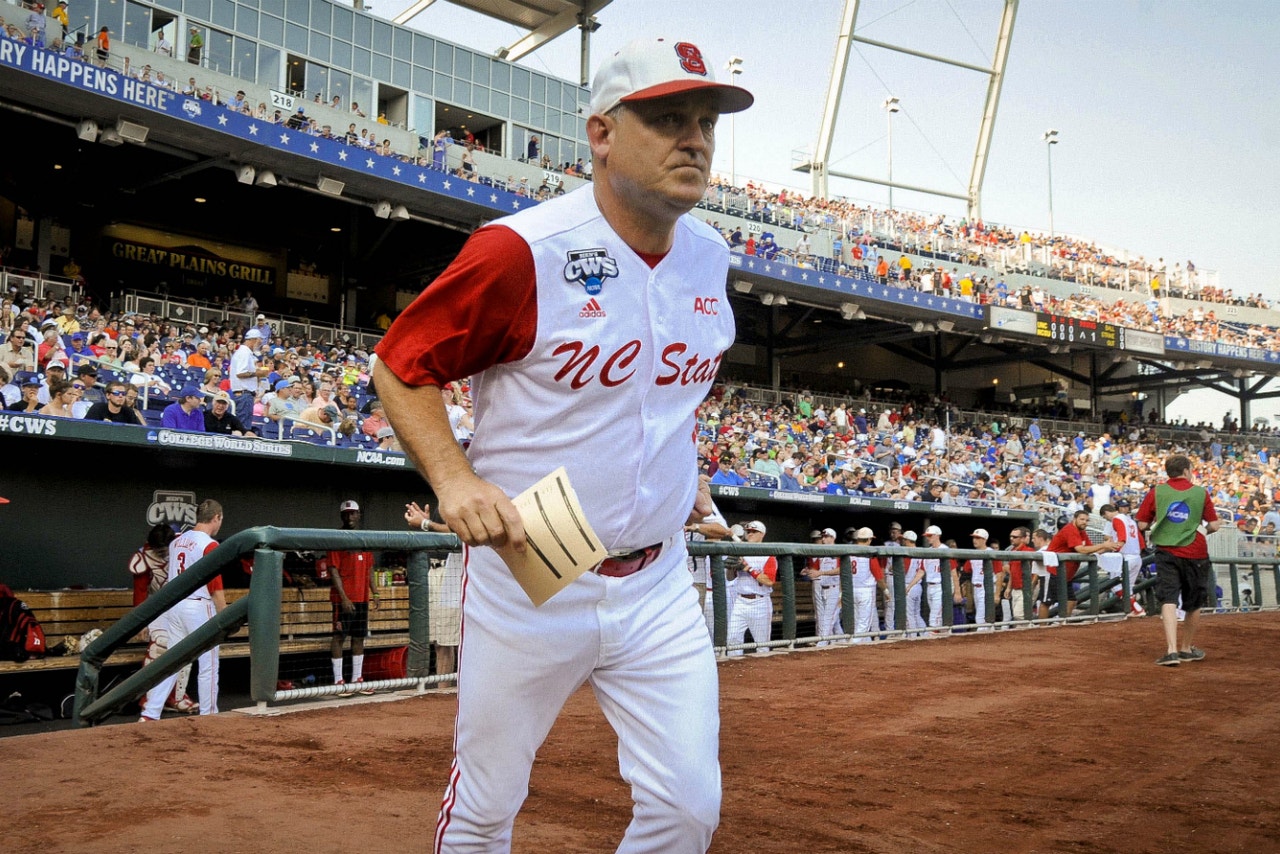 Coming off of a College World Series appearance in 2013 and with two first-rounders on the roster, it was all set up for NC State last season to make yet another deep postseason run.
And yet the 2013-14 Wolfpack ended the year in disappointing fashion, posting a 32-23 overall record and losing to North Carolina in the ACC Tournament play-in game that kept the Wolfpack at home when NCAA Tournament at-large selections were announced.
Pitcher Carlos Rodon went third overall in the MLB Draft a few weeks later, while infielder Trea Turner went 13th. Another team standout, Brett Austin, went 108th overall. With all that talent, NC State just never could put it all together. But the Wolfpack played with that pressure all year.
This year, it's been different.
"Last year was really tough. Having Carlos, Trea and Brett and all those guys that went high in the draft and coming off the College World Series run, the expectations were really high," sophomore Andrew Knizner said. "This year, we still have expectations. It's not like we were going out there to just play baseball. We wanted to win games.
"But it was more relaxed, and we were able to go out there and compete more freely. We didn't have those strict expectations on us and I think it helped us out."
This season, a lot of that talent is gone. A few older guys remained in terms of providing veteran leadership, but no one with the talent of a Rodon or a Turner. NC State was going to have to depend on freshmen, and it showed through the first half of the season. After a series opening loss to Virginia on April 24, NC State found itself sitting at 21-18 and not in great shape to make the ACC Tournament, much less the NCAA Tournament.
Then something happened.
Senior Bubby Riley, who wasn't even in the starting lineup before that series, hit a walk-off home run to win Game 2. Freshman Joe Dunand hit a walk-off home run to win Game 3. Back-to-back walk-offs to sweep a doubleheader and win a series.
"That was one of the most unbelievable days of baseball that I've ever been a part of. A walk-off home run, to have two in one day, it was incredible," senior Logan Ratledge said. "I think that definitely changed it for us."
"That kind of sparked us, really," Knizner said, "just a little spark and then we caught fire. We've been playing really well down the stretch and winning the games that we had been losing the month before. We've been playing really good all year and just these last 15, 20 games, stuff has really started to bounce our way, which is what we needed."
One of the reasons NC State found itself at 21-18 going into the final two games of the Virginia series, though, was an April that began with a 12-game stretch where NC State went 3-9, and five of those losses were by one run (seven were by two runs or fewer). Regardless of how close the games were, they knew something had to change if they wanted to avoid missing the postseason for two straight years.
"I wouldn't say we ever thought that we wouldn't be here. We just knew that eventually, we were going to have to turn it around because we were losing close games. But whether it's a one-run game or a 10-run game, it's still a loss," Ratledge said. "We got those big wins against Virginia, and that's what got it turned. Luckily we got it rolling, and that's what got us to where we are now."
That's baseball, in a lot of ways -- a bad bounce here, a mistake there, and that costs you a close game. But baseball tends to even those things out over time, and the baseball gods came through for the Wolfpack. After starting the season 0-7 in one-run games, from April 26th on, they've gone 5-1 in such games.
The bad luck was what it was. Through it all, head coach Elliott Avent and any player asked about it insisted that they knew they were better than their record, and that things would turn around for them.
With the back-to-back wins against Virginia, it was finally proof that, yes, things would bounce their way. Especially for Dunand, a freshman, to get the second walk-off to clinch the series. He and fellow freshman Preston Palmeiro have provided a boost to NC State down the stretch of the season.
"I think getting those big wins that we needed and some of the younger guys getting big, clutch hits -- for example, Joe Dunand with that walkoff home run -- anything like that is just going to give you confidence," Ratledge said. "I say it over and over -- confidence is everything in this game, and we have a lot of that right now."
NC State is the No. 2 seed in the Fort Worth Regional and will face No. 3 seed Stony Brook on Friday afternoon. Should the Wolfpack win, they'll likely face TCU on Saturday. Upperclassmen like Ratledge didn't really care where they went, but they wanted to go somewhere new. They got their wish.
Avent announced on Wednesday that he was starting junior Curt Britt against Stony Brook, which means he's saving ace Brian Brown for the potential TCU matchup. Go big or go home, as the saying goes.
And with the way NC State has been playing over the last month or so, the Wolfpack feels plenty confident that they can compete with anyone in the country.
"They're a good team, but we like the draw that we have," Ratledge said. "This time of year, anything can happen."
---