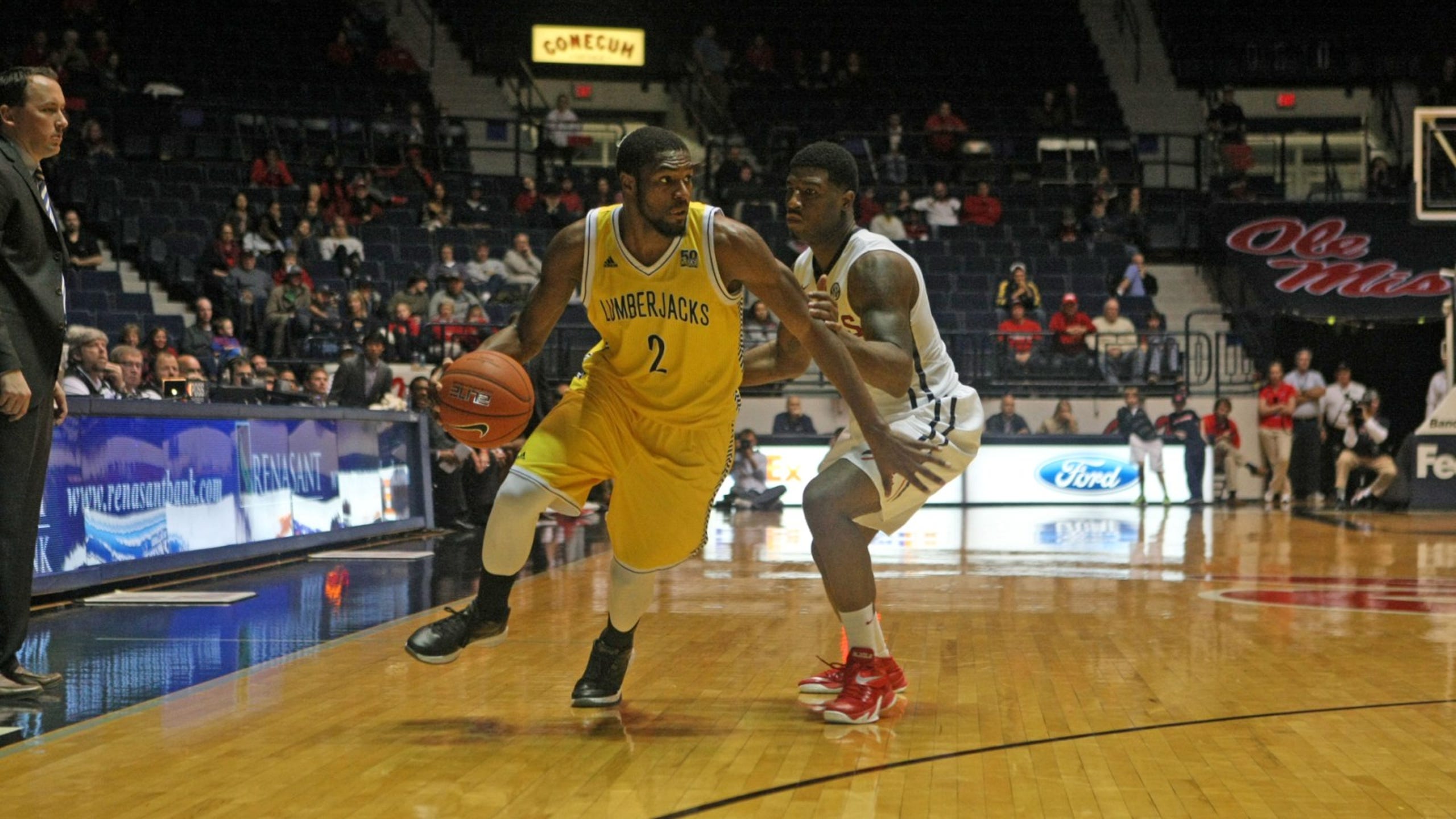 NAU scares Ole Miss but comes up short
BY foxsports • November 23, 2014
OXFORD, Miss. -- Northern Arizona battled from start to finish at Ole Miss, but the Rebels managed to escape an upset as they won 80-74 tonight at the Tad Smith Coliseum. Backed by 19 points from Quinton Upshur, NAU was just a few made baskets away from the victory.
"It was a close game tonight," NAU coach Jack Murphy said. "We settled for perimeter jump shots, didn't attack the rim enough and didn't make it to the free throw line. We needed to attack more down low. In the end we had a chance to win during the last three-four minutes but we left some plays on the floor."
Northern Arizona gave Ole Miss a first half they weren't quite ready for. The Rebels scored the first four points of the game, but from there the game would be tied seven times and the Lumberjacks would take the lead four times as they forced nine Rebel turnovers.
An Upshur three-pointer gave the game its first tie at 8. Thanks to a fast break layup by Kris Yanku at the 2:16 mark, NAU (1-3)  earned its first lead of the game at 14-12. The Lumberjacks led by as many five points and by halftime trailed the Rebels 37-32.
The second half saw NAU stick around the entire time, much to the dismay of Ole Miss.
A trey by Upshur at the 11:08 mark cut the Rebels' lead to 52-51, but from there NAU went cold going four minutes without a made basket. The scoring drought allowed Ole Miss (3-1) to go up by 14 points for its largest lead of the game with 6:26 to go.
Aaseem Dixon helped NAU trim down he Rebels' lead after netting two free throws off a Rebel flagrant foul. Dixon's free throws led to a 7-0 run by the Lumberjacks that cut Ole Miss' lead down to seven points with 4:21 to go.
A three-point play by Gaellan Bewernick brought NAU to within five points with 2:26 to go, but down the stretch, Ole Miss was able to hit free throws and grab the victory.
"We had so many missed shots and they got the second chance points that really hurt us," Murphy said. "The minutes that our bench played were good tonight, but not having Jordyn Martin (due to illness) was depth that we wish we had. We have capable scorers. It's not a question of if we can score but when. That's what we have to continue to work on."
Jaleni Neely finished with 17 points, including five three pointers. He also added eight assists and three steals. In addition to Upshur and Neely, Yanku (11) and Dixon (10) also finished in double digits.
Tonight's game was the first of four in the Emerald Coast Classic.
---