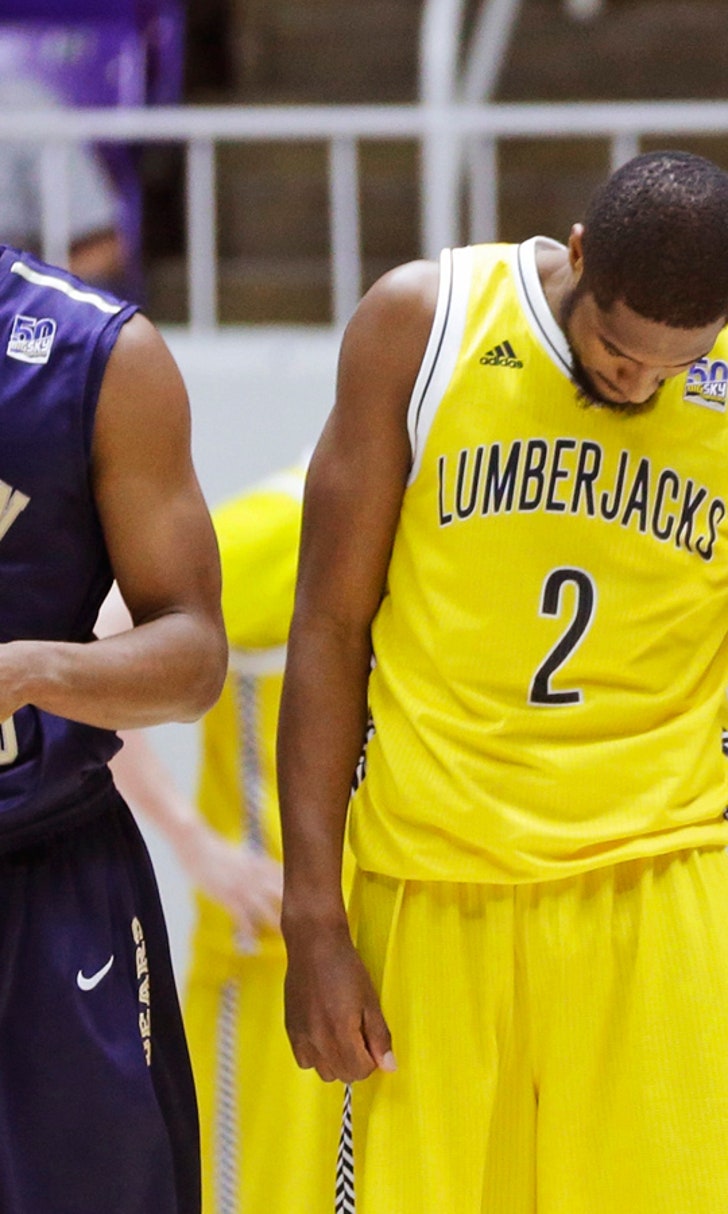 NAU ousted from Big Sky tourney in quarterfinals
BY foxsports • March 13, 2014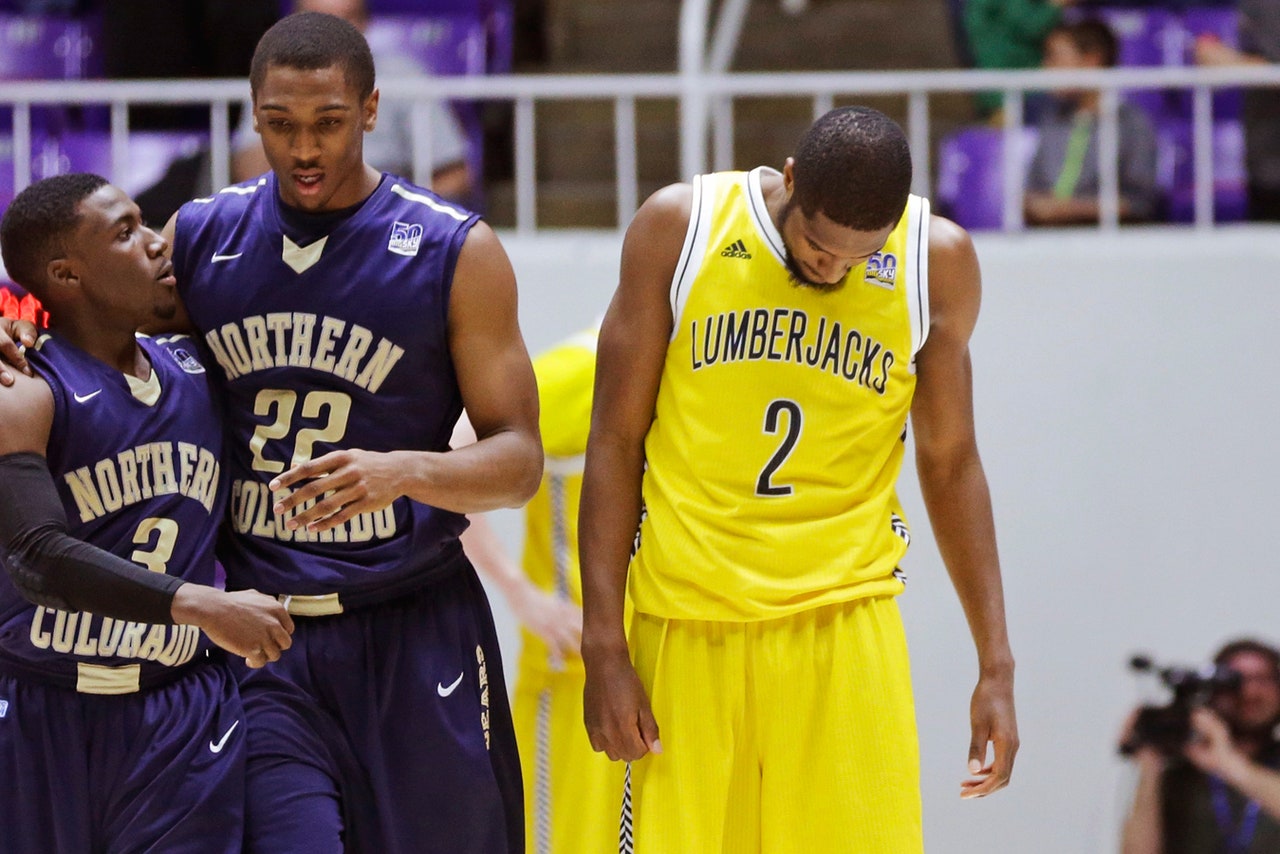 OGDEN, Utah (AP) -- Derrick Barden scored 15 points and sixth-seeded Northern Colorado held off third-seeded Northern Arizona 62-60 in the Big Sky tournament quarterfinals Thursday.
Northern Colorado (18-12) will play top-seeded Weber State Friday in the semifinals.
Tevin Svihovec added 14 points and Tate Unruh 12. The Bears led 39-25 at half behind 14 points from Svihovec and nine from Barden. Northern Colorado scored just eight points in the final 9:15 of the contest but withstood a 24-6 run to close the game from Northern Arizona (15-17).
Kris Yanku's free throws with 56 seconds left brought the Lumberjacks within 62-60. After a Barden miss on the other end, Northern Arizona had a chance to tie or take the lead, but Quinton Upshur missed a game-tying attempt from the lane in the waning seconds.
Aaseem Dixon led Northern Arizona with 20 points and Max Jacobsen added 18. Yanku had 12 points.
"We had to fight and claw to get back in the game," said Lumberjacks coach Jack Murphy. "I'm very proud of our team and the way they performed tonight and all year. The guys really put pressure on Northern Colorado tonight."
---